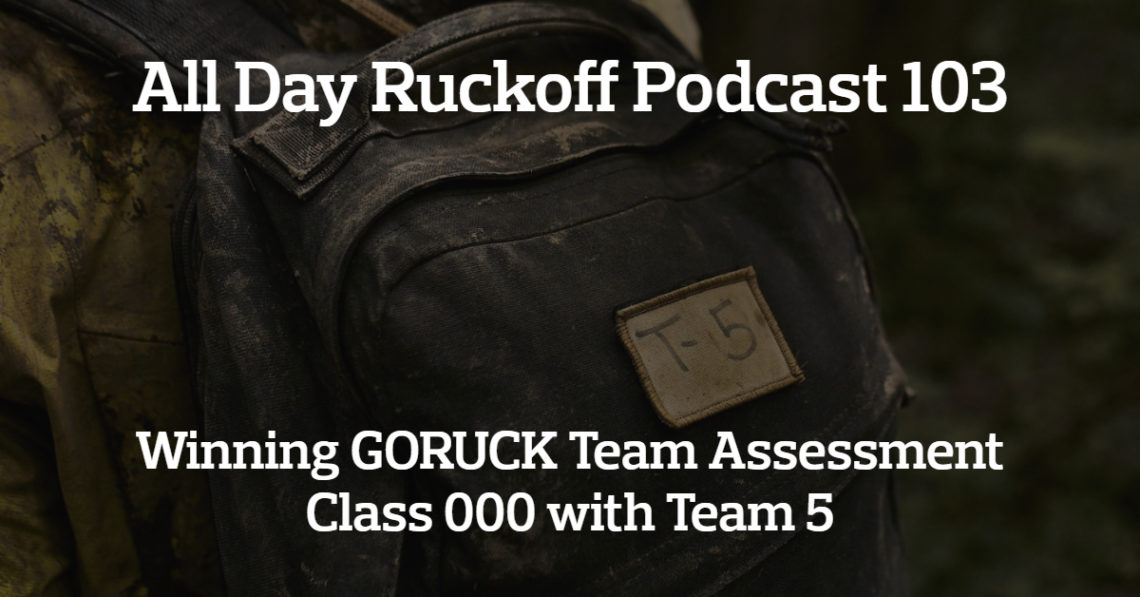 Podcast: Download (Duration: 1:14:07 — 68.3MB)
Subscribe: Apple Podcasts | Google Podcasts | Spotify | Stitcher | TuneIn | RSS | How to Subscribe
Mark Jones and Mike Durkin join me to discuss their first place completion of the GORUCK Team Assessment Beta Class 000. During the interview we discuss how they trained for the event, their thoughts on the event, and what they'd like to see in the future.
I just accept the fact that it's going to be a roller coaster at times. You're gonna have emotional highs and emotional lows. Physical highs and physical lows. You just have to embrace them.

Mike Durkin
In case you're in the market for some motivational quotes check out the following from Mike Durkin. Keep them in mind during your next big event and crush it out there.
Never let how you feel actually dictate anything other than "ow, that hurts." Just put it out of your mind and keep moving forward.

Mike Durkin

Resources
Here's links to everything we talked about during the podcast episode:
YouTube
What's Next
Thanks so much for listening! If you missed any of our earlier episodes you can give them a listen right now. Hopefully you enjoyed the podcast and are excited about the next one. Did you enjoy the podcast? We'd love a review on iTunes or even our Facebook Page! Didn't enjoy it? Contact us and let us know what we can do better!
Thank you so much for all of the support! Subscribe through iTunes, Spotify, Google Podcasts, Android, Google Music, Stitcher, or TuneIn and never miss another episode!