For some a GORUCK Light event can be very intimidating to register and train for. They say signing up is the hardest part but as your event gets closer you might be feeling something different. This page should give you the materials you need to train up for and complete your GORUCK Light event. If you want more general GORUCK Light training advice we recommend you read our GORUCK Light Training page.
All Day Ruckoff Training Guide
We call this a "training guide" because that's exactly what it is… a guide. It is not a plan and it does not tell you exactly what to do. This style of training, however, is exactly how we train for upcoming GORUCK events. Life is chaotic so we prefer guides over plans… plus, they stress us out less if we miss a day. There's a chance you're already stressing out about the event so hopefully this will be one less thing to worry you.
All Day Ruckoff Training Equipment
You will need the following equipment to make this plan work.
Ruck: Doesn't matter if it's a GR1, Rucker, Rush 12, TT ROP, whatever. Although we prefer the Rucker we know this is training… bring something solid to an event but don't put off training because you don't have your perfect ruck yet.
Weight: You will need weight for your pack. We use Ruck Plates but there's also bricks, dumbbells, weight plates, rocks, etc.
Sandbag: We do a ton of sandbag workouts because they're quick, cheap, and difficult. We recommend both the GORUCK Sandbag (40 lb or 60 lb) and the Brute Force Athlete sandbag. Sub a ruck instead of the sandbag if you need to which works in most cases.
Running Shoes: AKA shoes for running because toughen up buttercup we run.
Recovery Plan: We use (and pay for) ROMWOD but if you're cheap or don't want to pay money then go on the YouTubes and find a yoga or stretching plan. When we Yoga we watch Leslie Fightmaster videos which are free. Or don't… it's your body. We just know we feel better and recover much quicker from events when we have a recovery plan in place.
Note: Some people say you need a log or a tire or a whatever-expensive-gadget to train for a GORUCK event. You don't. While they might be nice they're 100% not necessary. Many people have trained for events with just a backpack, some bricks, and a pair of shoes. Don't overthink think this and don't use not having some piece of equipment as an excuse for not training.
All Day Ruckoff Weekly Regiment
The following is the weekly training regiment for this guide. There should only be one workout on each day and try not to over-complicate it. If you can't run then jog, if you can't jog then walk at a brisk pace. For the sprints just run as fast as you can and they shouldn't last too much over 2 minutes. If they are then cut the distance down and work up to 400 meters.
1 x Running: 20 – 30 minute runs at a moderate pace. You should expect the mileage (not time because you're running quicker) to increase as you become a better runner.
1 x Running: 5 minute jog followed by between 3 and 6 quarter mile (aka 400 meter) sprints. Rest between 45 and 90 seconds (stay consistent, choose a time and stick with it for the workout) between each sprint. Finish it up with another 5 minute jog/walk. If you can't sprint 400 meters than run as fast as you can for 2 minutes.
1-2 x Sandbag Workouts: We use the Brute Force app (Android and iOS) for our sandbag workouts. They always have new and interesting workouts that you're sure to enjoy.
1 x Ruck: 15 – 60 minutes and scale weight & time as necessary. Maybe do a 15 minute loop and pick up a sandbag for the second 15.
6 x ROMWOD: We complete ROMWOD stretching routines six times a week and generally take the rest day off.
2 – 3 x Rest Days: Make sure to get some rest! Your body will need to recover and you'll perform better if you're well rested.
We do that every week until the week before our event which looks like the following and assumes as Friday night start.
That's it. Nothing fancy, nothing special, nothing innovative. Just a lot of hard work and dedication and it has worked so far with great results.
Price: Free
Mettle Forger Training Plan


Mettle Forger offers a training plan which includes more than just workouts to prep you for your GORUCK Tough and Light events. Their 75 page guide aims to make you both mentally and physically prepared for the event. This includes workouts, gear prep, food, and much more. Mettle Forger has sold hundreds of their plans and they have received very positive feedback. If you want something that walks you through every step of the process (and is spoon fed to you) then this is a great way to go. In addition, their plan is suited for both the GORUCK Tough and GORUCK Light events so you can re-use it if you decide to register for a Tough!
Price: $25.00
GORUCK's Training Plan
Count your stars lucky because GORUCK has gone through the trouble of creating a 6 week training program that should prepare you physically for your first GORUCK Light or GORUCK Tough. GORUCK has constructed an easy to download and print PDF document for their 6 week plan. If you're training outside then this is perfect for bringing along a copy of the workout!
Necessary GORUCK Tough Training Equipment
If you want on go through this training plan then there's some equipment you'll need.
A ruck (GR1 or Rucker is preferable)
Weight for the ruck (wrapped bricks or Ruck Plates will work)
Sandbag (Buy from GORUCK, Buy from Brute Force, or make your own)
Track (for completing the runs)
Pull-Up bar
Dip bars
Jump Rope
Weights
Stationary bike or pool for cross-training
A gym should be able to satisfy items 5 through 9 (and item 4 if you want to use a treadmill.) If you don't have a gym you can find a school and use their jungle gym for both dips and pull-ups.

Price: Free
Conclusion

Hopefully you're able to find a plan in here that you like. We've got the All Day Ruckoff Do It Yourself plan all the way to the Mettle Forger Hand Holding plan… which should include pretty much every style of training plan out there. If you know of other training plans please leave them in a comment and we'll make sure to check them out. If you're looking for more GORUCK light training information then check out our dedicated GORUCK Light training page!

GORUCK Light Food
"Bring food… you'll need it"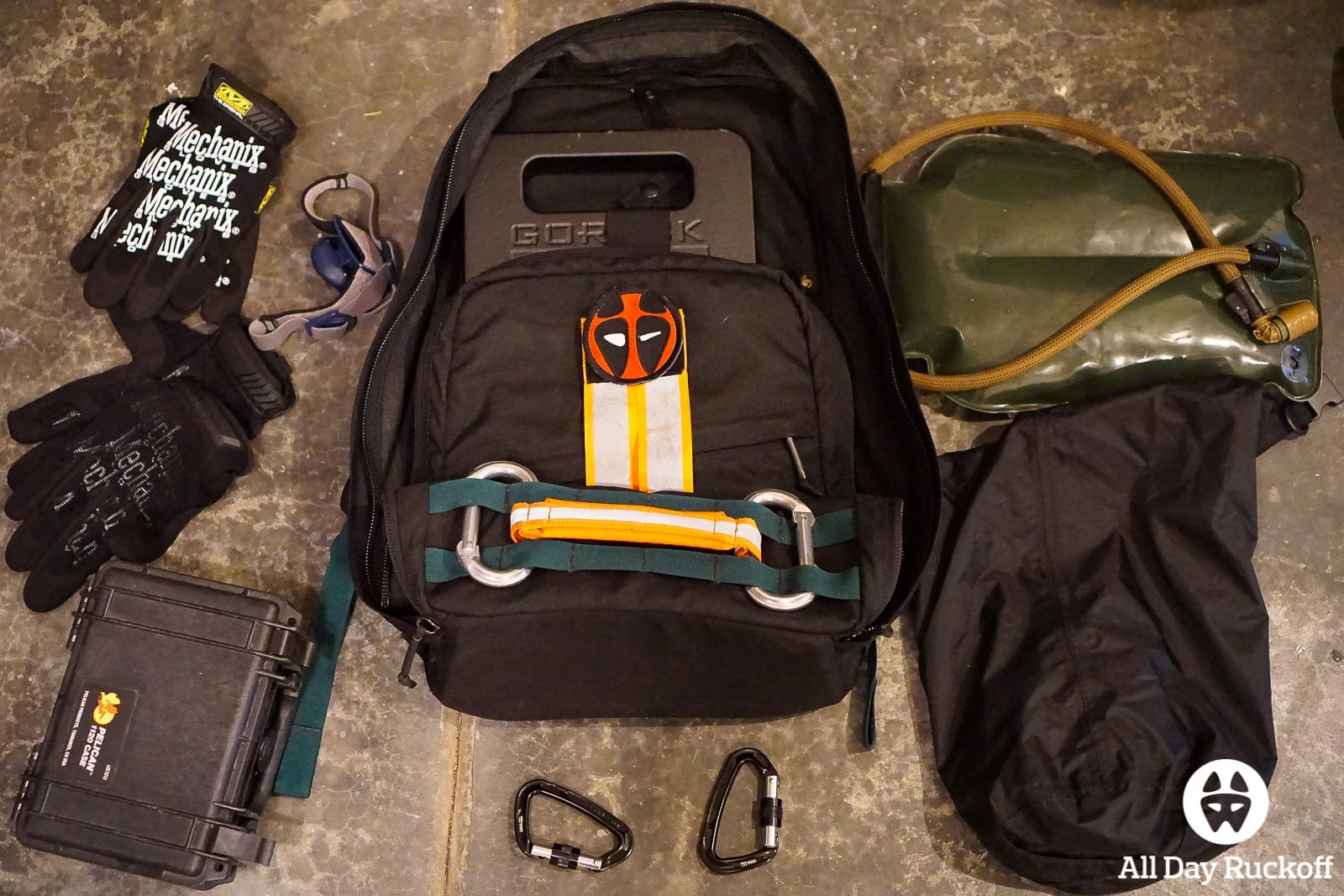 GORUCK Light Packing List
"Pack the essentials… nothing more, nothing less"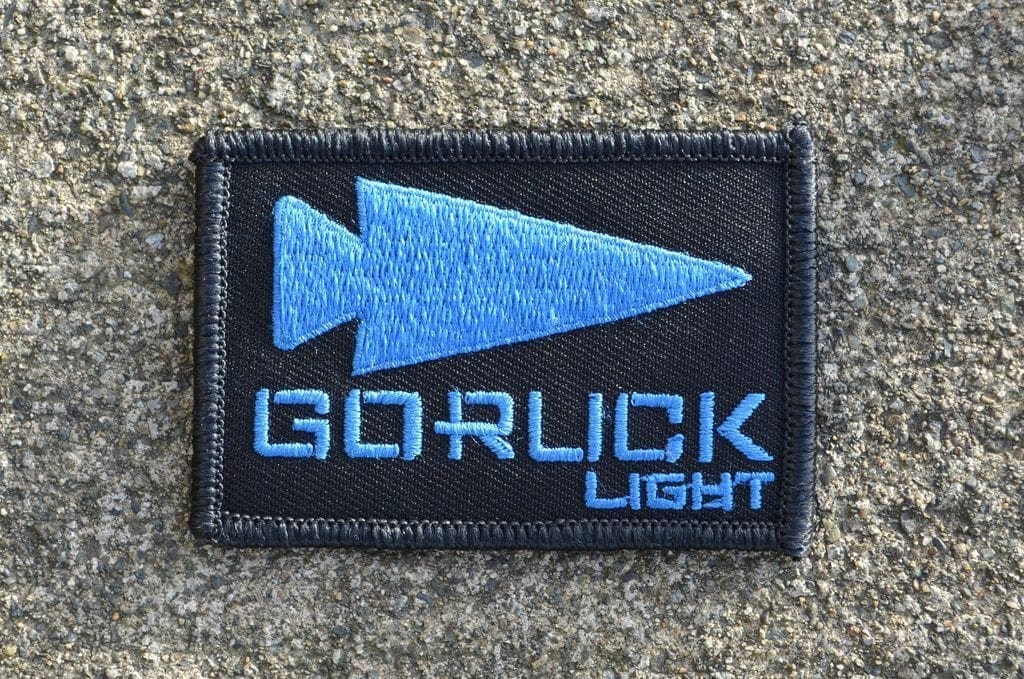 GORUCK Light Training
"Make sure you plan for success"