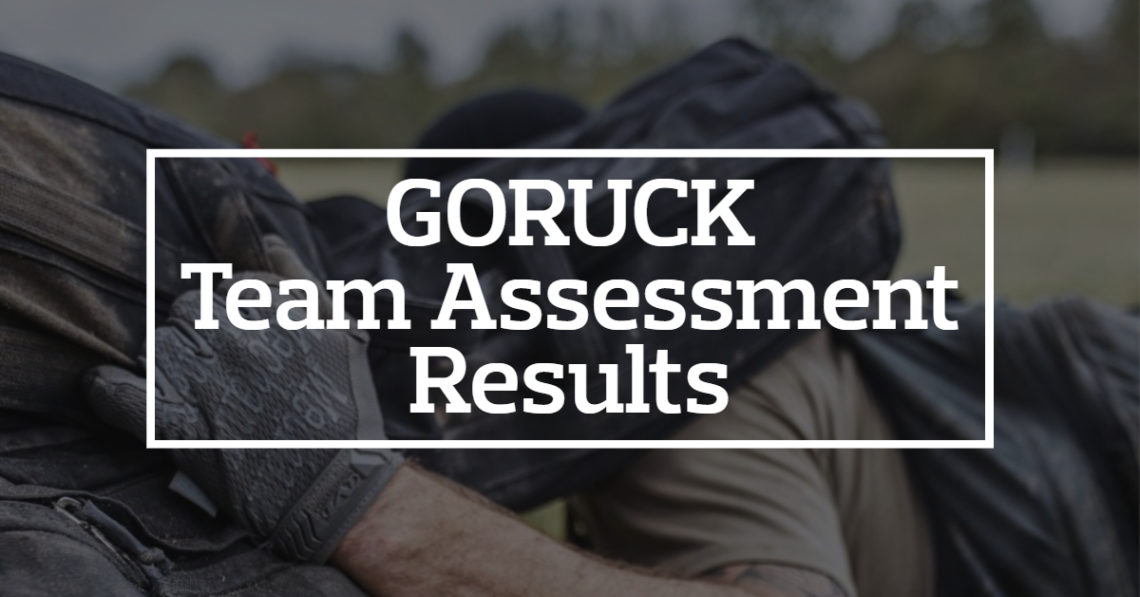 GORUCK Team Assessment is a 48+ hour endurance two person team based endurance event. The event was announced during GORUCK Selection 020 back in September, 2018 and the Team Assessment Class 000 kicked off in May, 2019.
At Team Assessment there is the potential for one champion team and as many finishing teams as teams that can finish the event.
Team Assessment Results
The current plan is that Team Assessment will be a yearly event so it will be exciting to see how many teams show up and finish in the coming years.
Team Assessment Class 000 (Beta)
Dates: 5/9/2019 – 5/11/2019
# of Teams: 6
# of Teams Passed PT Test: 2
Finishing Team Order
Champion Team: Mark Jones & Mike Durkin (Team 5)
John Grobbel & James Vreeland (Team 1)
Interviews, Coverage, & Related Articles
Want to Register?
If you want to register for Team Assessment head on over to the GORUCK website. If registration for the coming year isn't open yet then be proactive, find a partner, and start putting together a training plan. It's never too early to figure out what you'll need to do to succeed.