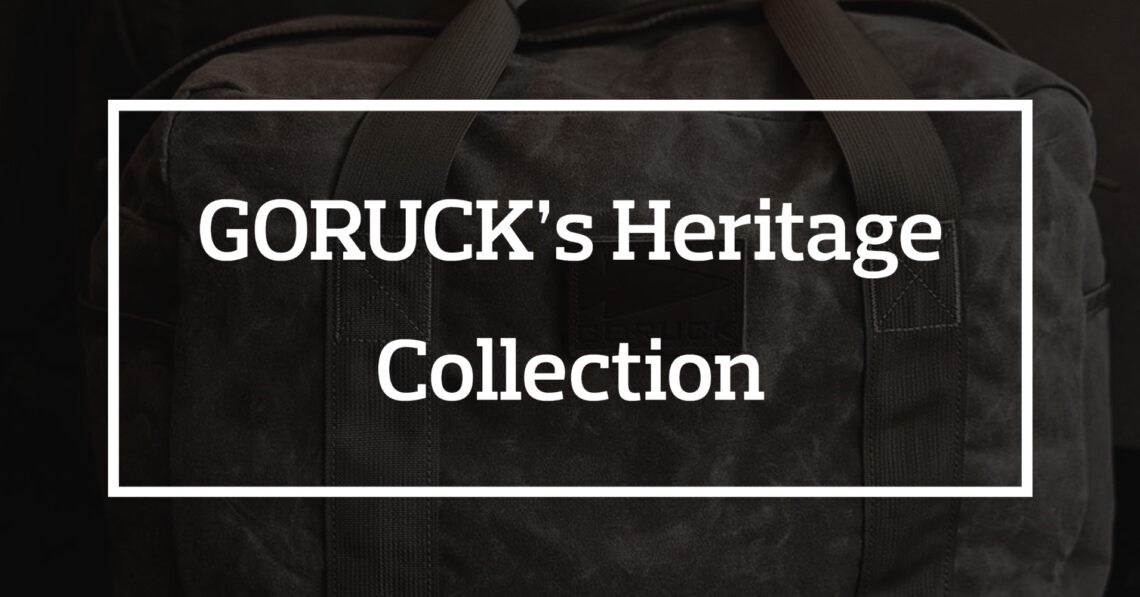 When GORUCK released their first Heritage GR1 I was incredibly excited and wanted one. The price ($595) was the opposite of affordable so it took some gift card deals to finally make it possible. Since GORUCK released that first limited run of 21L Black Heritage GR1s they've brought out additional colorways and gear in their Heritage collection.
The GORUCK Heritage Timeline
Based on posts on All Day Ruckoff and various emails from GORUCK this is what I have the Heritage timeline looking like:
GORUCK Heritage Rucks
Here are all of the backpacks that GORUCK has released in their Heritage collection.
GORUCK Heritage GR1 (21L & 26L)
The GORUCK Heritage GR1 packs can be purchased off GORUCK's website. Stock is changing frequently and who knows when things will disappear or be restocked.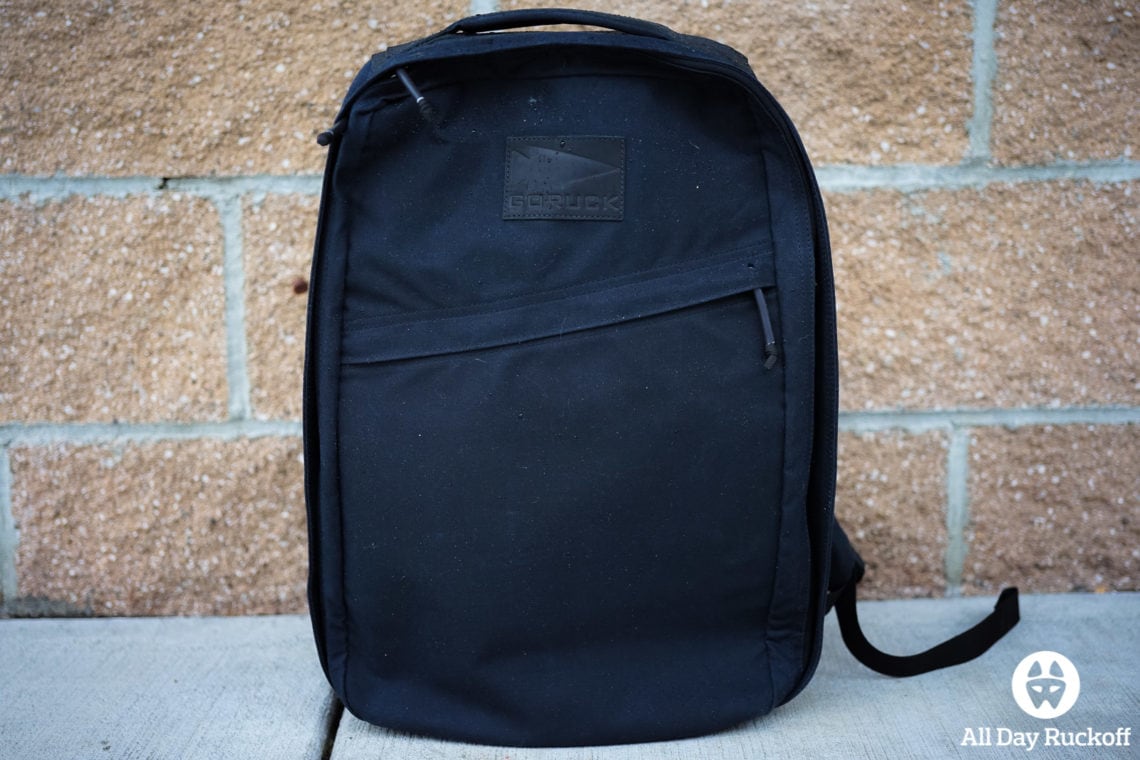 The GORUCK Heritage GR1 was originally released in Black (21L only) and was a limited run of 300 bags. It was released back in 2018 and took ages to sell out eventually being discounted from the original $595 price to $395.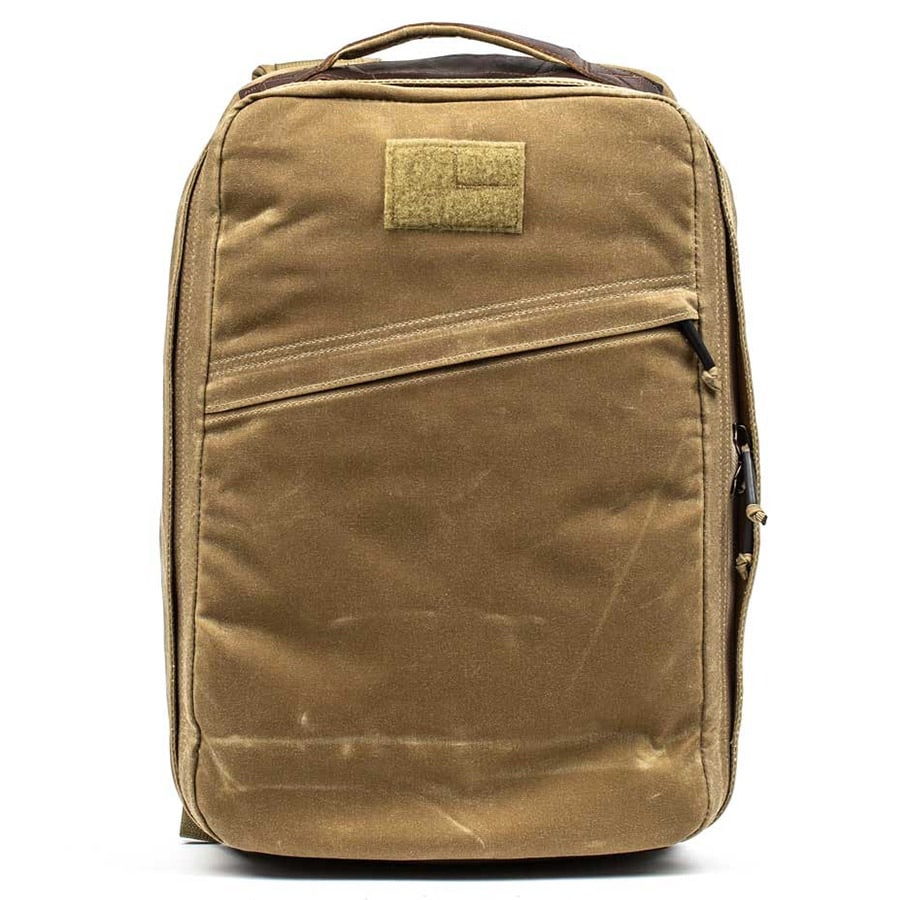 In February, 2021 GORUCK came back with not only additional Heritage colorways but sizes as well. This was the first time GORUCK had released the GR1 without a hydration exit port and, instead, opted for a sunglass-style pocket on top. One somewhat interesting note is that the Field Tan & Dark Oak colorways use non-USA made zippers while the Olive variant uses zippers made in the USA.
It was reported by Carryology that these were limited edition with only 100 released of each color and size. From what I've seen that statement hasn't held up (maybe the initial run was 100 each) however GORUCK has continued to make packs in the Field Tan, Dark Oak, and Olive colorways. That's GREAT news for people who love the bags and bad news for resellers. No tears shed over here.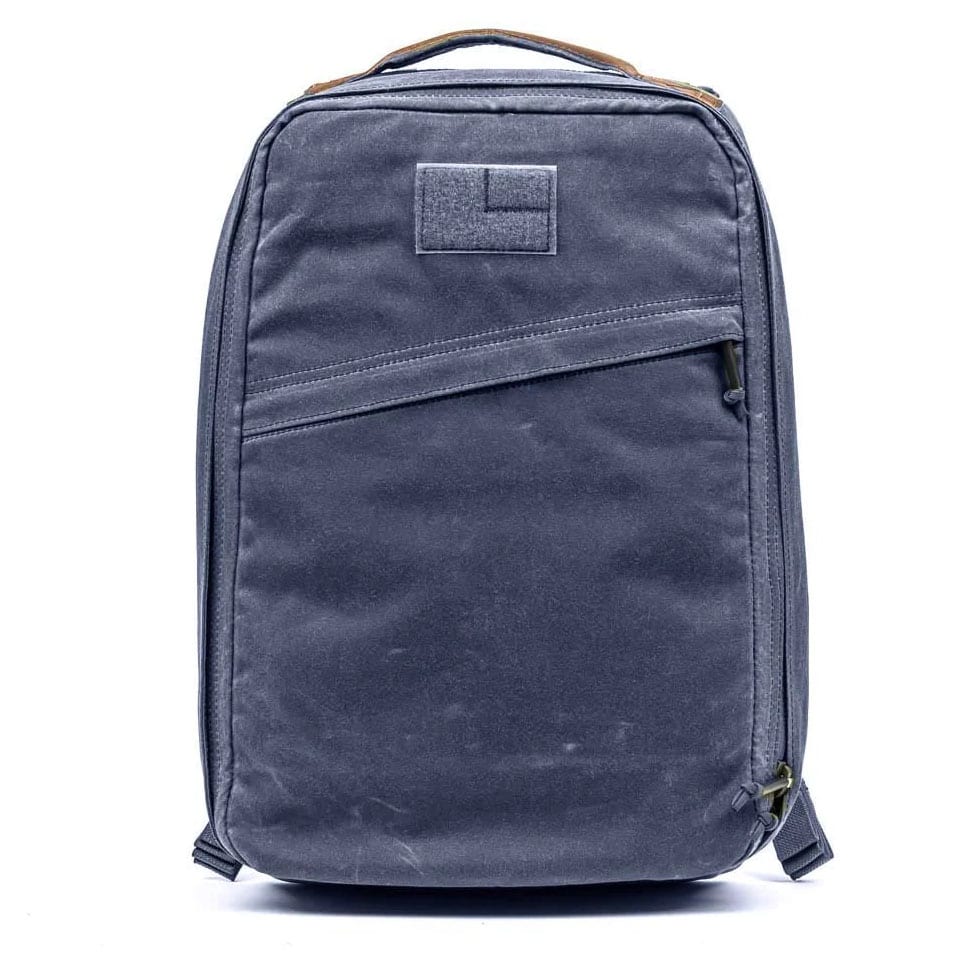 Shortly after the Field Tan, Dark Oak, and Olive released and sold out GORUCK restocked them and included this Navy colorway.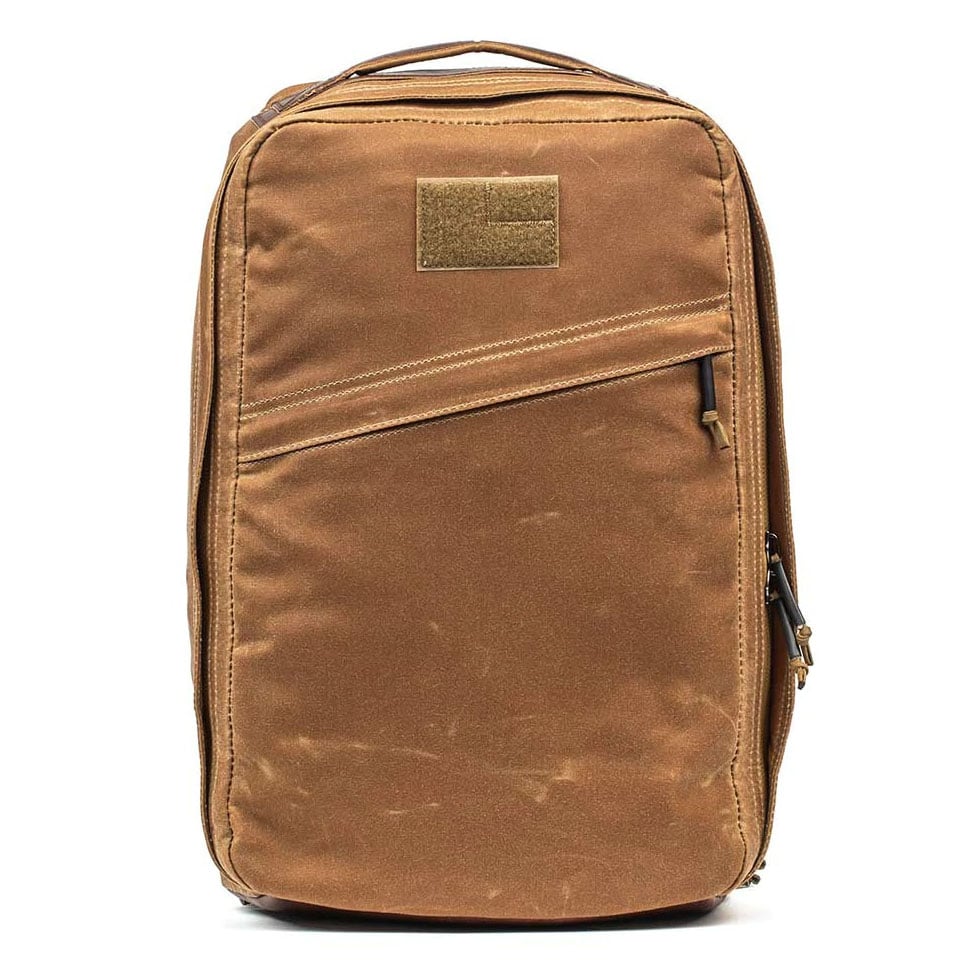 Towards the start of 2022 GORUCK released their sixth Heritage GR1 colorway called Brush Brown. Although I haven't seen Brush Brown in person the color appears to be a brighter, more brown, Field Tan. It's definitely a pack I do want to see.
You can grab a Heritage GR1 off GORUCK's website when they're in stock.
GORUCK Heritage Equipment
Shortly after the original Heritage GR1 was released GORUCK brought out a matching Heritage GR1 Field Pocket. It wasn't until April, 2022 that GORUCK released their second and third non-GR1 pieces of Heritage gear. I wasn't sure whether to title this section Heritage Gear, Accessories, or Equipment… but since GORUCK calls this stuff "Equipment" on their website that's what I'm going with.
GORUCK Heritage GR1 Field Pocket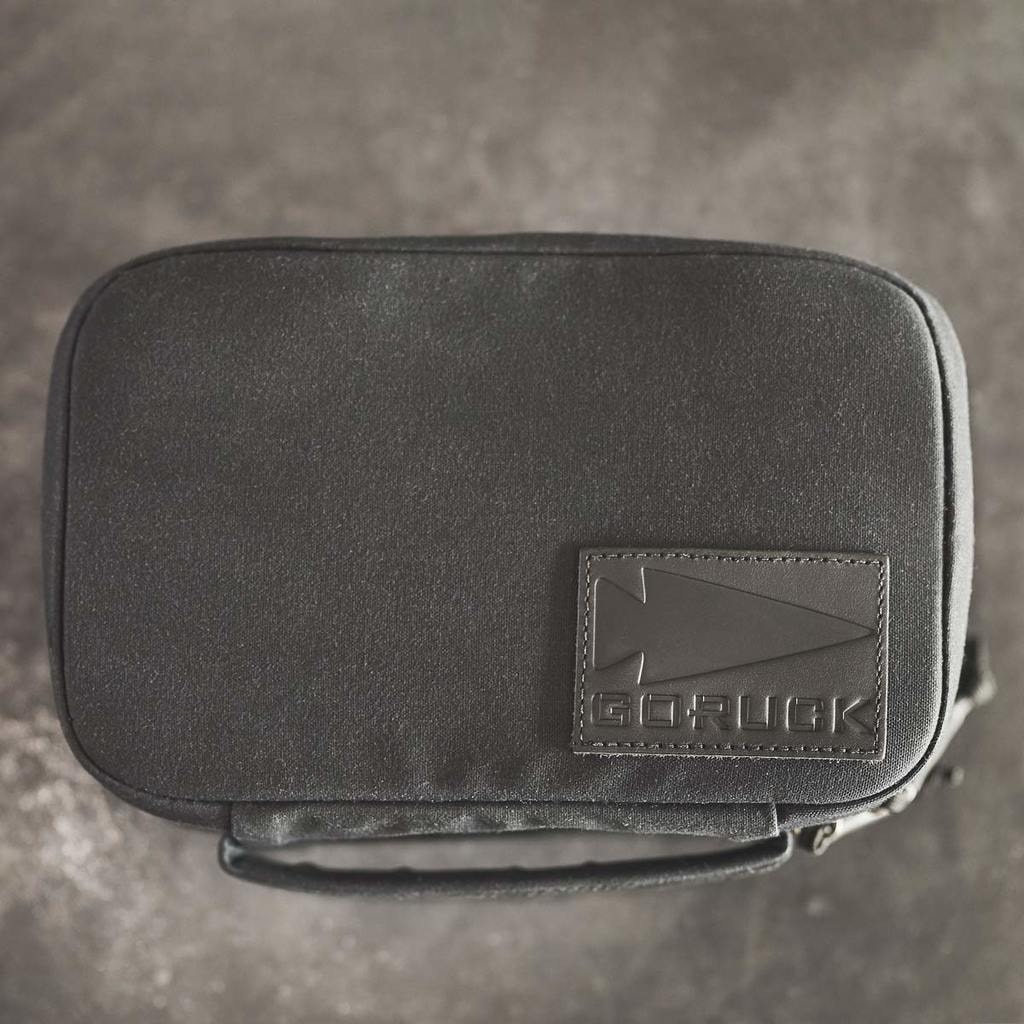 Released 17 days after the original Heritage GR1 debuted the Heritage Field Pocket was built to accompany that pack. It featured the same waxed canvas and leather accents found on the Heritage GR1. This debuted at $105 and took quite a substantial amount of time to sell out as I was able to buy one on April 8th roughly 3.5 months after it was released.
GORUCK Heritage Claymore Sling Bag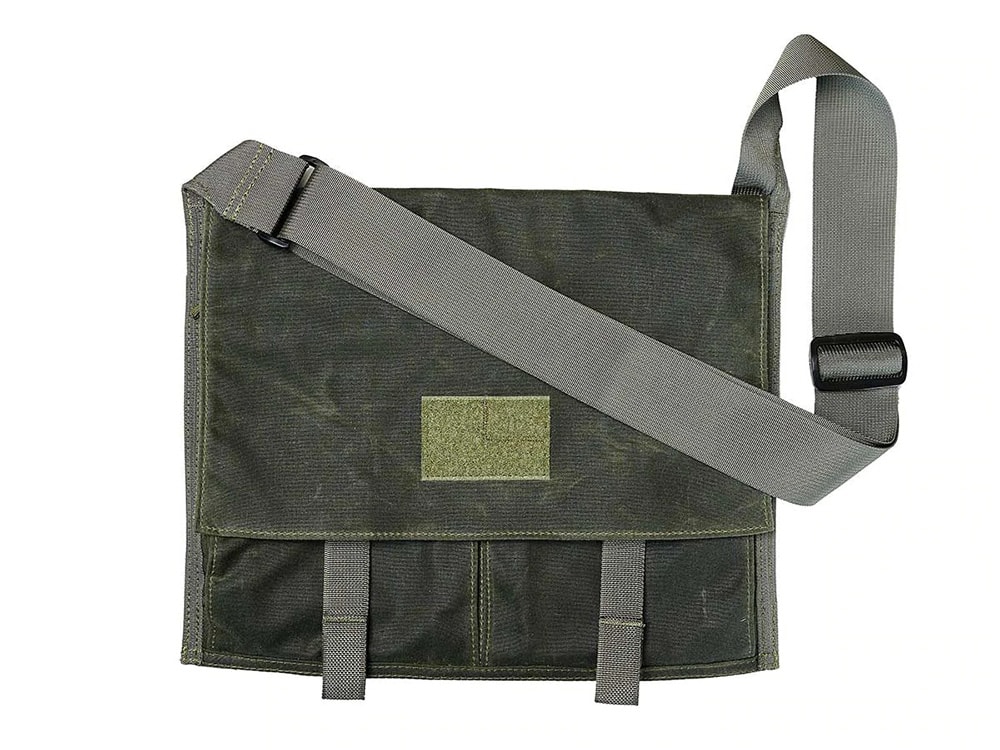 According to the timestamps I have on when items were added to GORUCK's website the Heritage Claymore Sling Bag beats out the Kit Bag by a few minutes. The Heritage Claymore Sling Bag is modeled after GORUCK's Claymore Sling Bag and retails for $145.
GORUCK Heritage Kit Bag 32L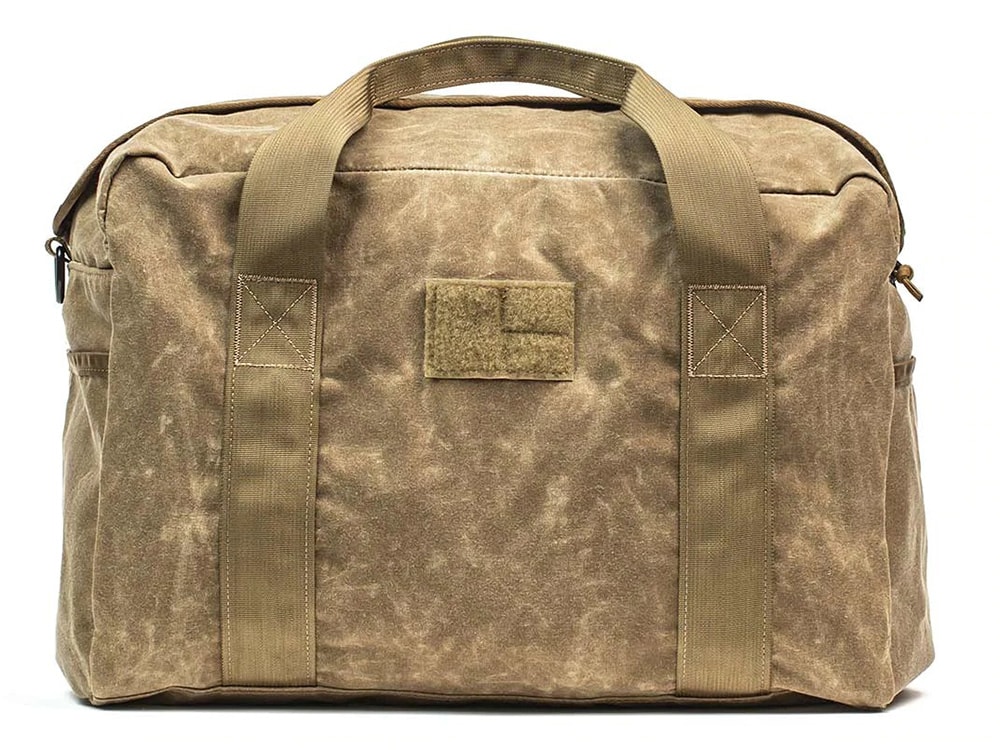 The GORUCK Heritage Kit Bag 32L was released shortly after the Claymore Sling Bag. It retailed for $245 and is modeled directly off of GORUCK's Kit Bag.
Final Thoughts
I was intrigued by the original GORUCK Heritage GR1 when it was released because it looked really nice and it was the first time GORUCK had opted for a non-Cordura fabric. Now that GORUCK has continued to expand their collection it will be interesting to see what they release next… and how long it takes them to make that release happen. If you have any thoughts on these items or if I missed something here I'd appreciate hearing about it in the comments!