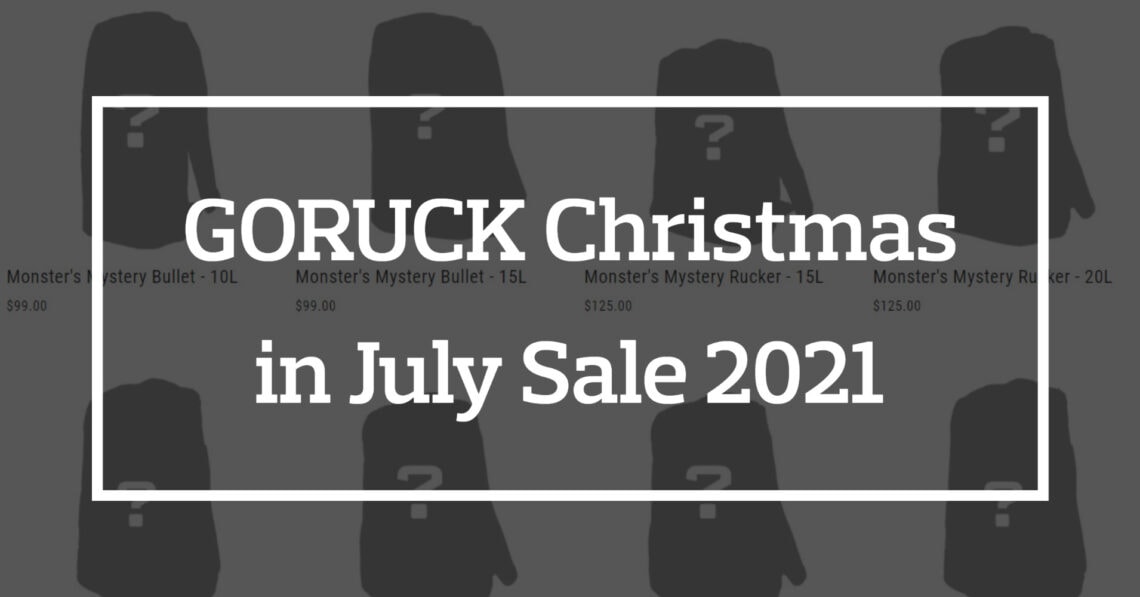 GORUCK's Christmas in July 2021 sale is nearly here for everyone now. For the first time ever GORUCK gave early access to the sale for customers who were either subscribed to their monthly training program (GORUCK SRT) or patch of the month club (GORUCK Tribe). If you are subscribed to either of those and were logged into your account you could use a discount code to receive 45% off of GORUCK's sandbags.
Although the sandbag discounts aren't available to everyone just yet it appears people have been scooping up the mystery rucks. Like with previous years Monster has found a slew of random rucks and you try your luck and order one. I'm really curious what people will be receiving with these… last time it was a lot of (although not exclusively) school color rucks.
If you've been wondering where GORUCK's Christmas in July sale was this year then hopefully this answers it for you. Tribe members get first dibs then the general public will probably get access around Wednesday, July 8th, 2021. Fingers crossed!
The Sale Page
Here's a screen shot of GORUCK's Sale Page when I first noticed it.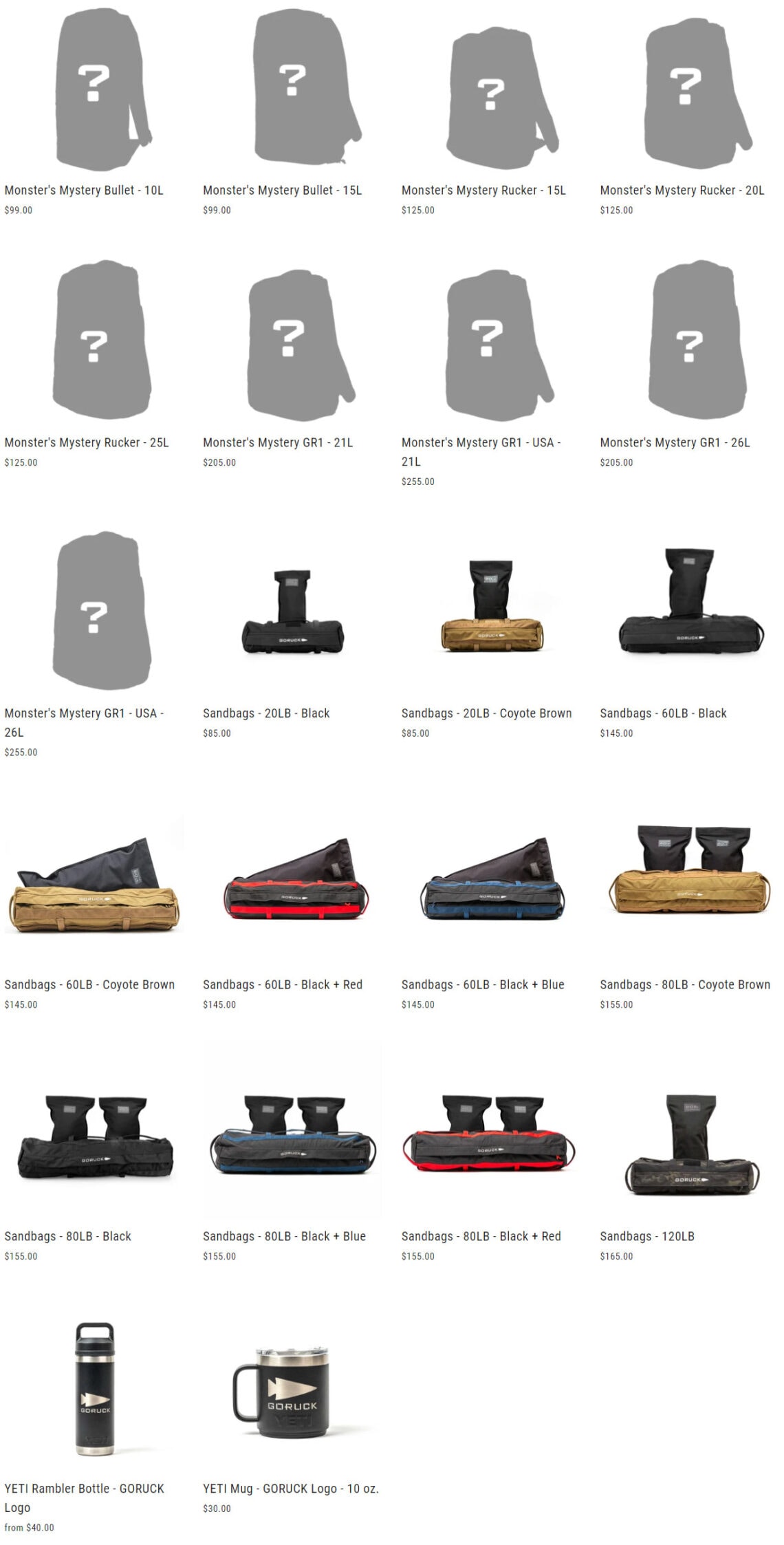 Thoughts?
Have any thoughts on GORUCK's Christmas in July sale so far? I'd love to hear them in the comments!