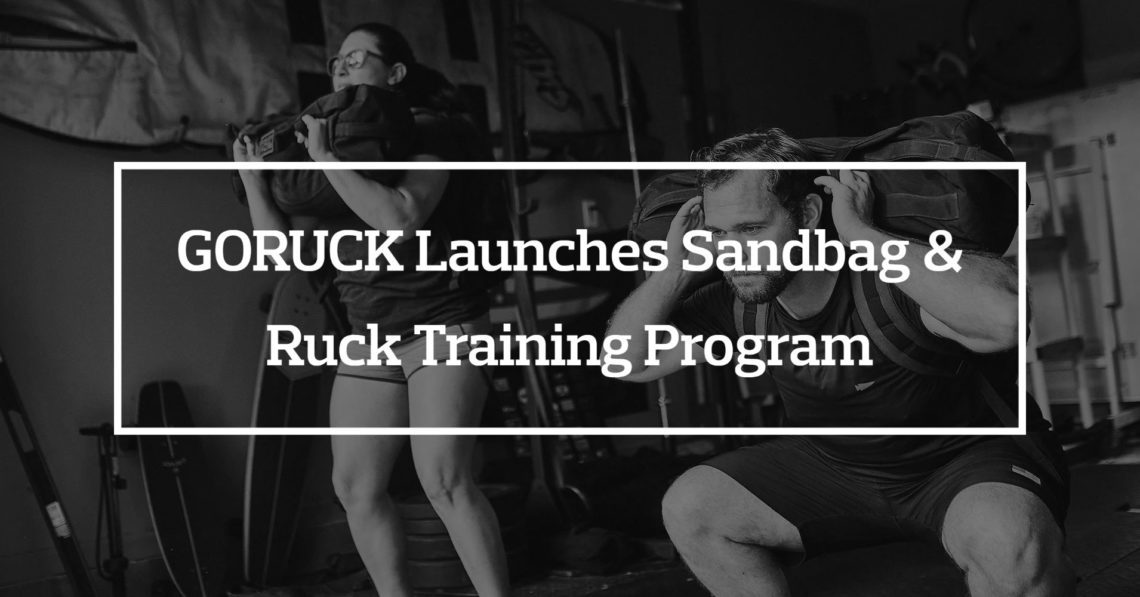 GORUCK has launched their own Sandbag and Ruck Training (SRT) program through Beyond the Whiteboard. They've talked about it for years but the day is finally here. GORUCK now offers their own paid Sandbag & Ruck Training!
The training promises daily workouts following a set schedule to improve your fitness and get you ready for your next event. The weekly schedule is…
Meat Grinder Monday: Never miss a Monday. We will kick off each week with a tough workout that will leave you energized to start your week.
Thrasher Tuesday: Keep your momentum going with another tough workout targeting complementary movements.
Warrior Wisdom Wednesday: Emphasis on active recovery or rucking miles. It's important to move your body, to put the steps and the miles in, to spend some time outdoors. So get your rucking miles in, clear your head, and gain some wisdom by listening to our Cadre-led mindset talks.
Technique Thursday: All about teaching movement, tactics, skills, breathing, knots and new movements. Then we will practice the skill in the workout.
Fire Breather Friday: A fire breather is someone who faces the triumphs and tribulations of great physical opposition with an indomitable spirit. So face this day's workout head on.
Suck Fest Saturday: Most of us have more time on the weekends for a longer workout, so this one will suck a little more than usual. A team option will be available if you want to workout with a friend or family member.
Sunday Rest Day: Try a new sport, go to yoga, eat dinner with your family and friends. Have fun and show up ready on Monday.
The training is currently put together by GORUCK's Director of Training Dan Skidmore aka Cadre DS. DS has an awesome background in fitness and training and is one of the reasons I'm excited about this and think it will do well.
Everything I've seen DS put his hands on has turned out amazing and I bet this will be as well. I had a call with him this morning (future podcast episode) where we talked about everything he has planned and wants to do… it's gonna be awesome.
There's a 14 day trial and after that the cost is $22 per month. GORUCK notes this is an introductory price so I'm very curious to see what the full price is once that introductory period is over. I'm also curious if anyone at the $22/mo level is locked in once that price does increase.
Either way I've registered for the 14 day trial and am impressed so far with both the content produced and the Beyond the Whiteboard application. Expect a post coming soon detailing the registration process and what to expect with GORUCK's new Sandbag and Ruck Training program.