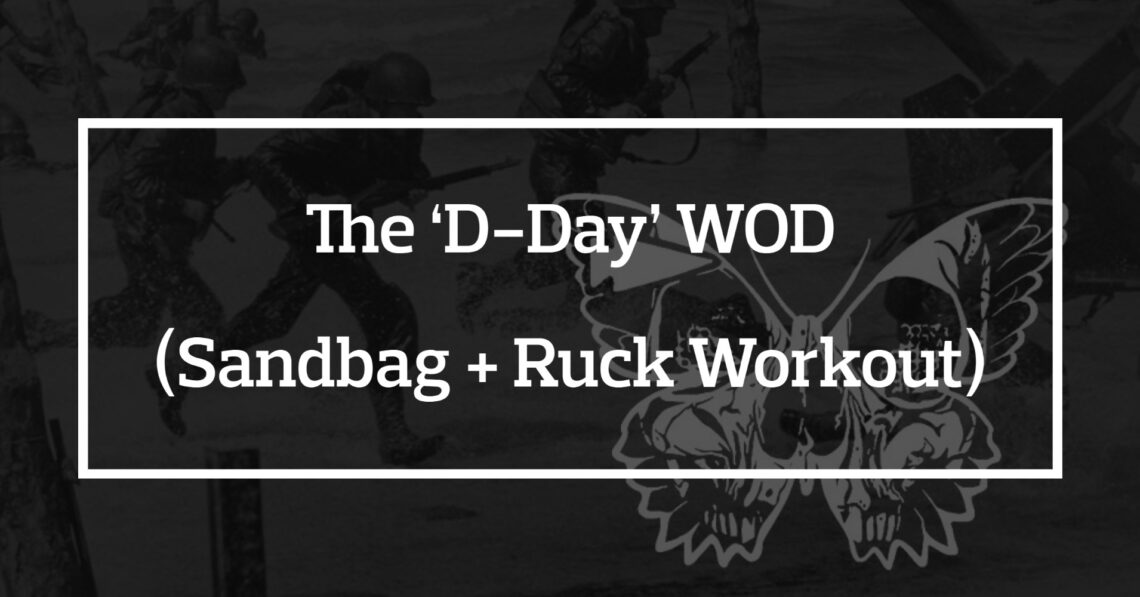 The 'D-Day' WOD was the featured workout for GORUCK Tribe in June, 2021.
The 'D-Day' Workout
For Time:
1 Mile Ruck
77 Ruck Squats
77 Push-Ups
77 Ruck Deadlifts
77 Ruck Shoulder Press
1 Mile Ruck 
Ruck Weight: 20# / 30# (or whatever you're comfortable with)
The Significance
From GORUCK: On D-Day, 6 June 1944, Allied forces launched a combined naval, air and land assault on Nazi-occupied France. This year (2021) marks 77 years since D-Day, hence the 77 reps. Add 1 rep each year to commemorate the years since D-Day.
Final Thoughts
If you end up completing this workout please come back and let me know your ruck weight and time in the comments!