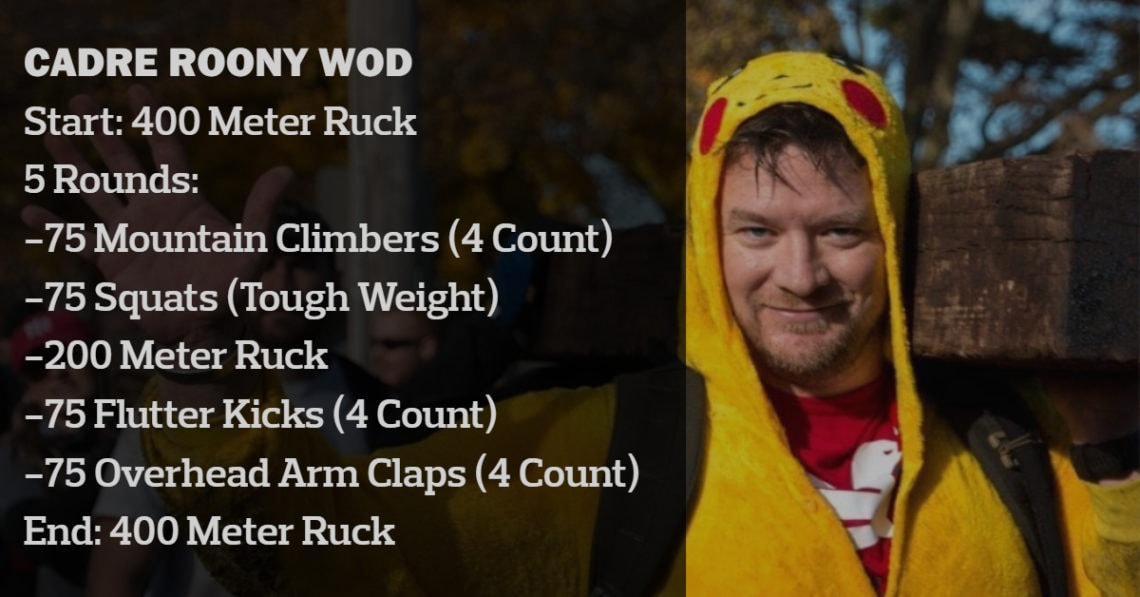 This workout was created when Cadre Roony was diagnosed with Stage IV pancreatic cancer. GORUCK worked with him to put this WOD together so that you can complete this virtual WOD in support of Cadre Roony. Cadre Roony passed away on April 3rd, 2019 after his battle with pancreatic cancer. More info can be found at the GoFundMe page created for him.
If you would like this workout in a printable PDF we've got that for you right here.
Equipment
You'll need the following to complete this workout:
Cadre Roony WOD
Complete the start, complete the five rounds, then complete the finish. You've got this.
Start: 400M Ruck
5 Rounds:
75 Mountain Climbers (4 count)
75 Squats (Tough weight)
200M Ruck
75 Flutter Kicks (4 count)
75 Overhead Arm Claps (4 count)
Finish: 400M Ruck
One More Rep for the Ranger in the Sky
At Cadre Roony's events he would routinely make the class do one more rep for the Ranger in the sky. If he said 10 push-ups then you did 10 push-ups plus one more. While doing that 11th push-up the class had to say "one more rep for the Ranger in the sky."

With that in mind it only makes sense to add one additional rep to reach exercise in each round. That would make 75 + 1 Mountain Climbers, Squats, Flutter Kicks, and Overhead Arm Claps. When you complete that + 1 rep make sure to say "one more rep for the Ranger in the sky" and think of Roony.

Crush This One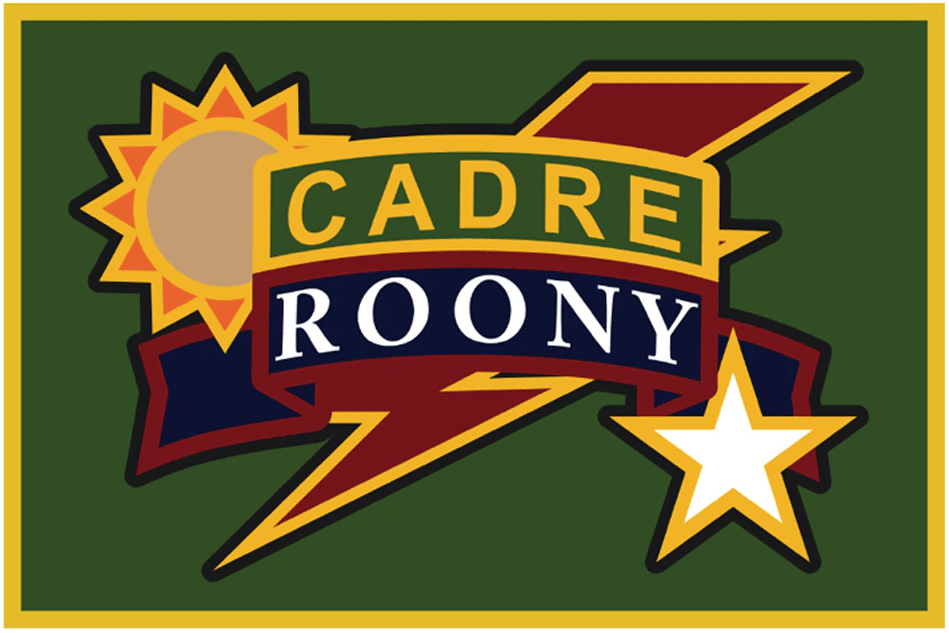 Destroy this workout and let us know in the comments how it went. Want more workouts? Check out our Crush Your Soul Workout Generator, Workouts, and other Ruck Workouts if you need more to do!