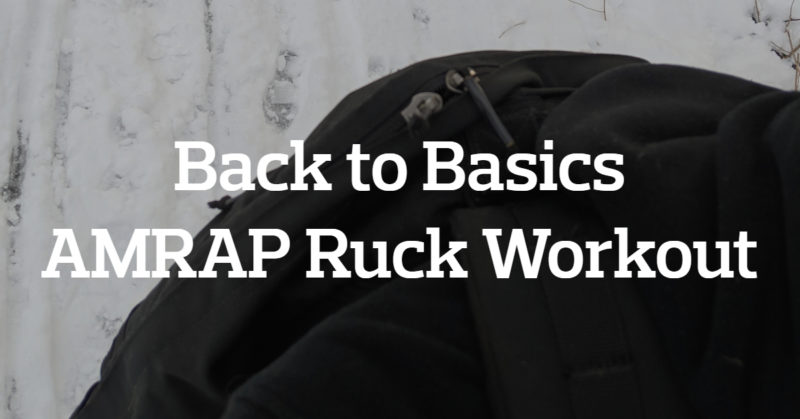 I love workouts that incorporate basic movements. When I don't need to search on YouTube for an explanation for the workout I get excited. Don't get me wrong the "SALTT w/ Ruck" is a solid exercise… I just need to check YouTube for a how-to every time it comes up.
That is one of the reasons this workout builds off fundamental exercises. If I need a workout that I know like the back of my hand then I can do this and feel good afterwards.
Equipment
To complete this workout you'll need the following equipment:
The Workout
Set the clock for 20 minutes and complete as many rounds of the following workout as possible.
10 Overhead Ruck Presses
20 Push-Ups (with Ruck on Back)
30 Sit-Ups (with Ruck on Chest)
40 Squats (with Ruck on Front)
100m Ruck
PATHFINDER Ruck Training Bonus: Ruck 4 to 6 miles after this workout and use that for your Pre/Post Workout Rucks Challenge!
Have Fun!
Have fun with this one! Make sure to track how many rounds you complete and try to beat it next time. Because these exercises show up frequently at GORUCK events practicing them in advance will only help. Finally, make sure you don't over pack your ruck with weight so that you don't burn out before time is up!