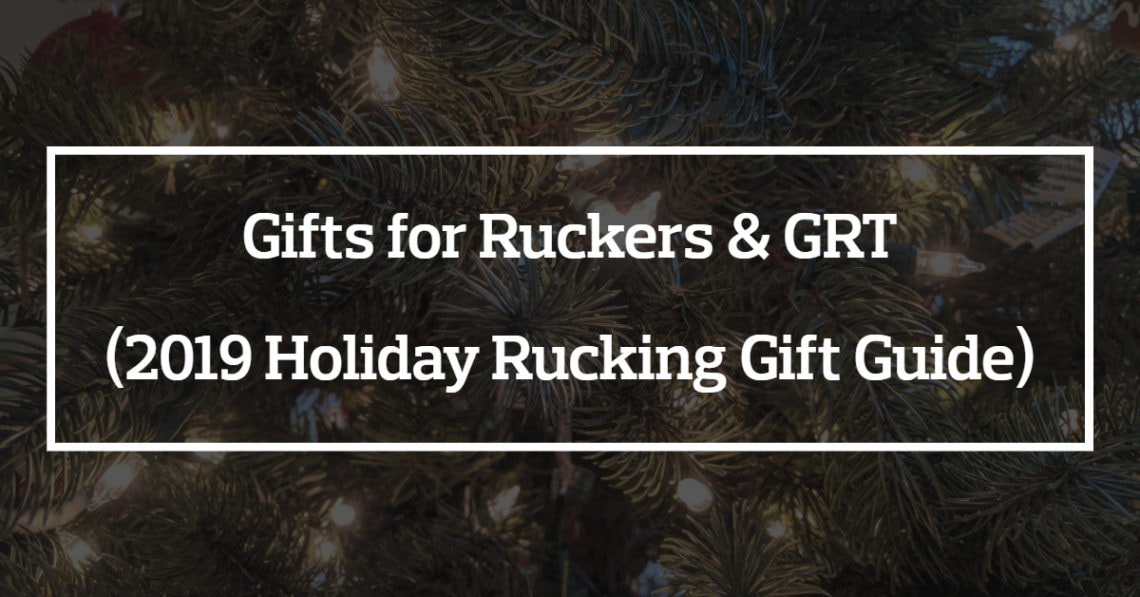 The holiday season is upon us which means it's time for the yearly holiday rucking gift guide!
Gift givers! Are you looking to buy something for the rucker in your life? Even if that person is you (I won't judge) I'm confident they'll be happy (or at least appreciative) with something off this list. The list is broken down by cost so that you can find your target area and choose something awesome!
2019 Holiday Rucking Guide by Price
Use the price categories to easily find something for an upcoming white elephant or for the love of your life. Price is always a major factor so I've sorted everything by that. I included whether this is the first year the item has been in the guide or if it's a repeat offender.
Spending Limit: $1.00 – $9.99
ITW GrimLoc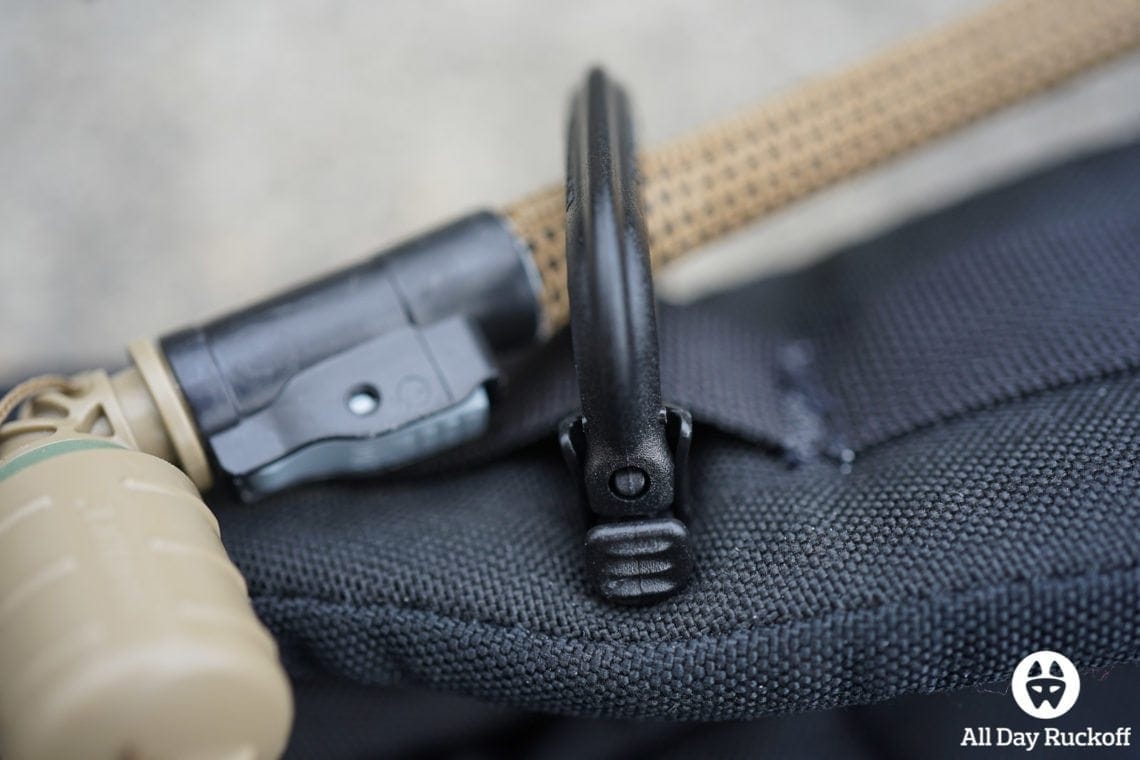 Purchase Location: All Day Ruckoff
Price: $3
Description: The ITW Grimloc can be attached to the shoulder strap of a backpack (with webbing) and secures a water bladder hose so that it doesn't flop around. You can never have too many of these (they're small and get lost) so one or two in a stocking is a great idea… plus that way the receiver will silently thank you every time they drink water.
Previous Years: 2018, 2017
Morale Patch Velcro Magnet

Purchase Location: All Day Ruckoff
Price: $5
Description: A lot of us have morale patches we've earned from events or received from friends. This magnet has loop on the front and magnet on the back so you can put your patch on it and slap it on a refrigerator, tool box, safe, or whatever else magnets stick to. They're small, cheap, and make great stocking or white-elephant gifts. Perfect for people who don't have a patch board but want to display a patch or two.
Previous Years: 2018, 2017
Morale Patches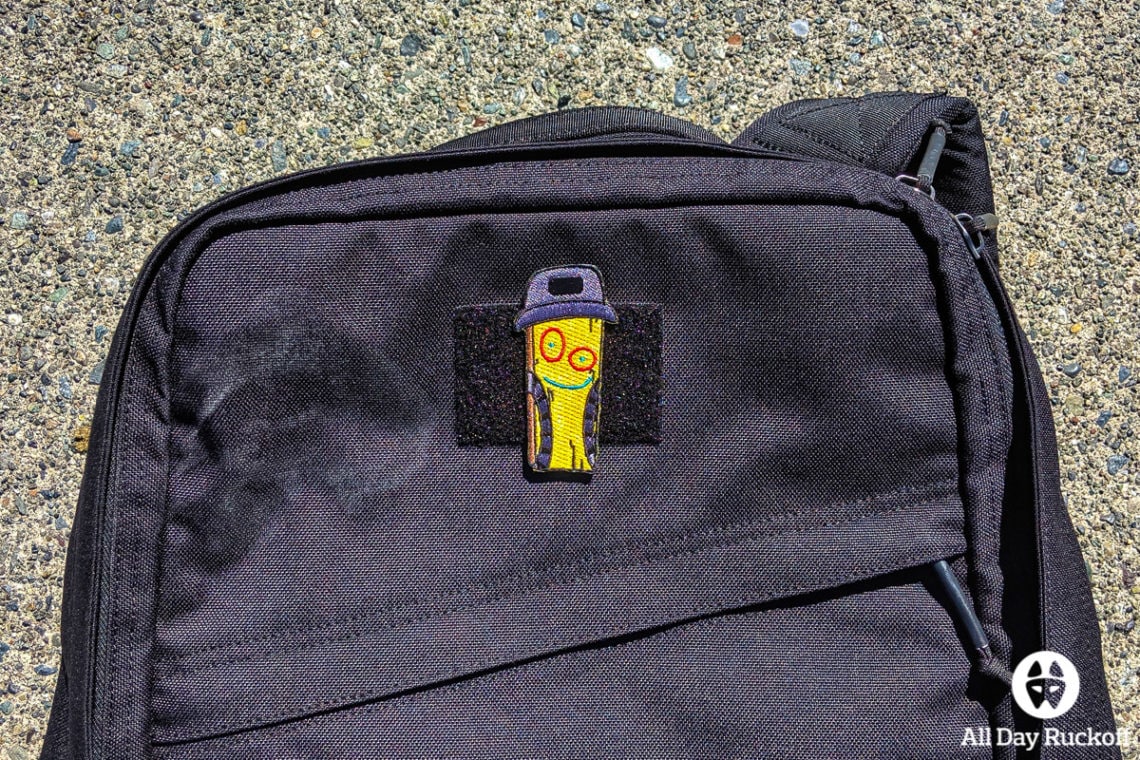 Location: All Day Ruckoff, GORUCK, Rebound Design Lab, Amazon
Pricing: $3 – $10+
Description: These make perfect stocking stuffers… especially if you find one that fits the receiver's personality.
Previous Years: 2018, 2017
Spending Limit: $10.00 – $19.99
Duke Cannon Field Towels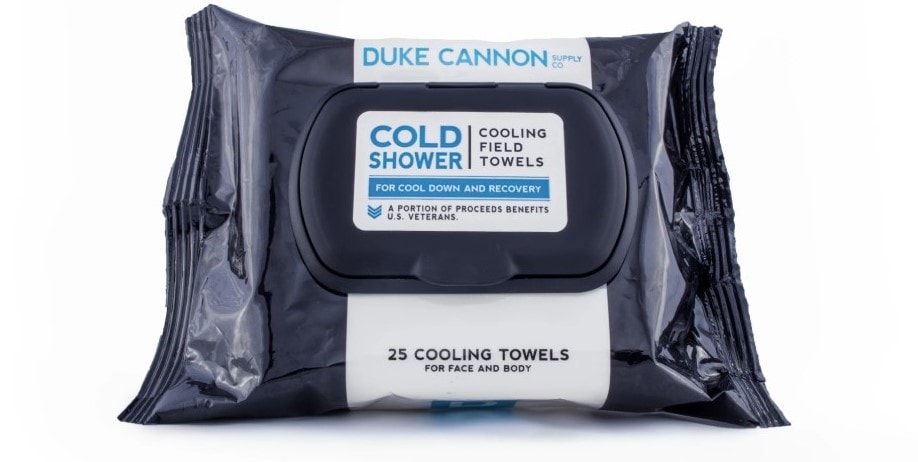 Location: Duke Cannon
Pricing: $10
Description: Duke Cannon has been a big supporter of GORUCK and they make these awesome field towels. I keep one in my post-event bag and use them after a GORUCK event. It's nice to feel clean and slightly refreshed after an event when you hit a place to eat and these help with that!
Previous Years: First Timer!
Hydration Bite Valve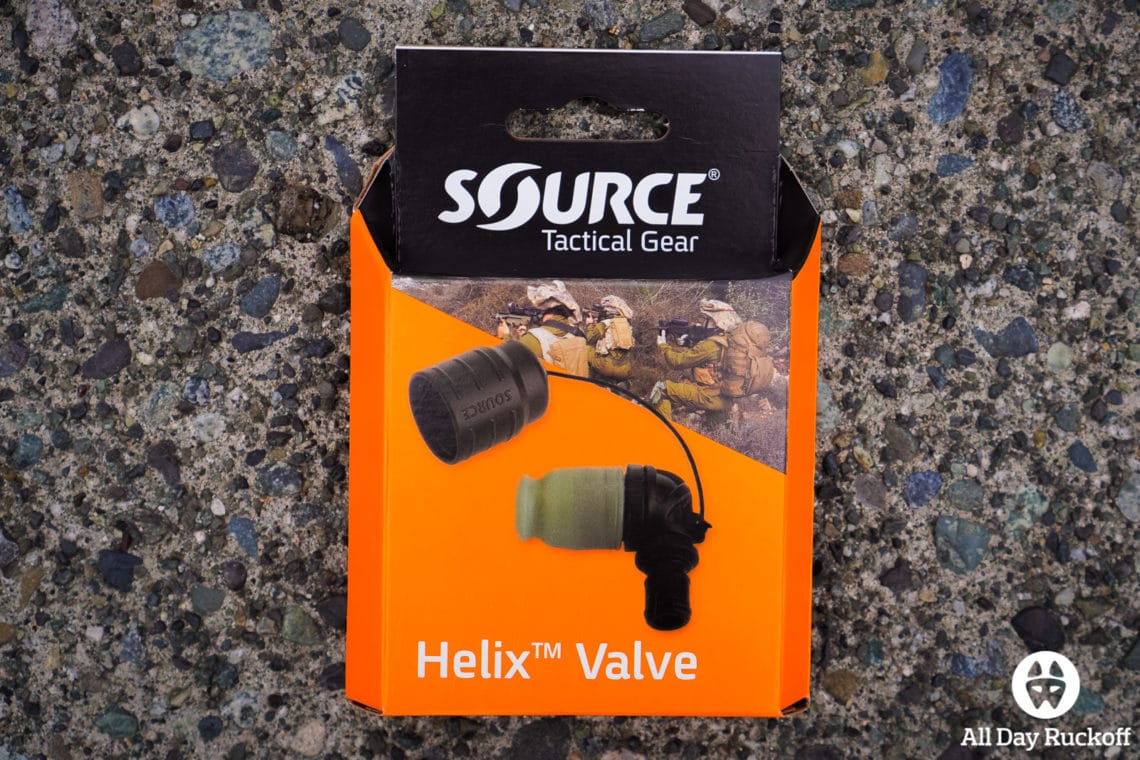 Location: All Day Ruckoff (Helix and Storm)
Price: $14.99
Description: If you know the person you're buying this for uses a Source Hydration bladder then you can't go wrong with an extra mouthpiece. There's nothing worse than losing one so having a second on hand could literally make or break their event. I always have two on hand at home (just in case) and always bring an extra to an event.
Previous Years: 2018, 2017
Knit Velcro Patch Cap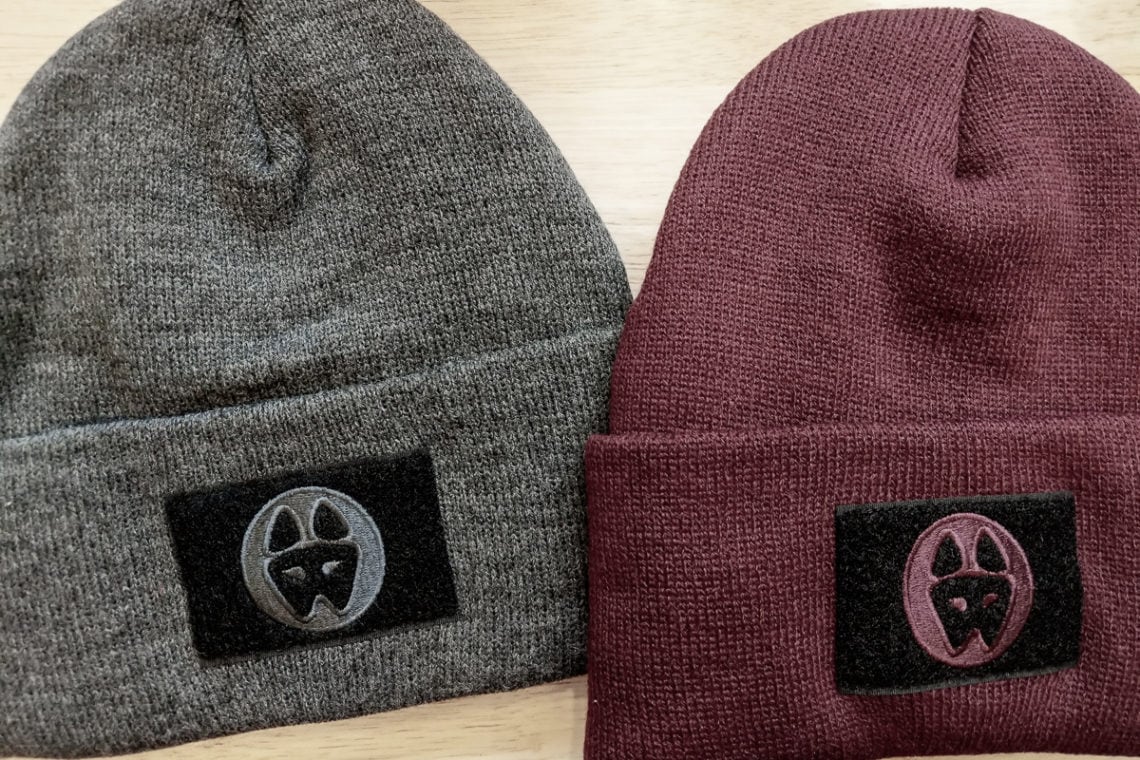 Location: All Day Ruckoff
Pricing: $18
Description: These hats are incredibly warm and have a spot to fit your favorite patch. If you live where it's cold then these will keep your special someone warm.
Previous Years: First time!
GORUCK Leather Spearhead Coaster 4 Pack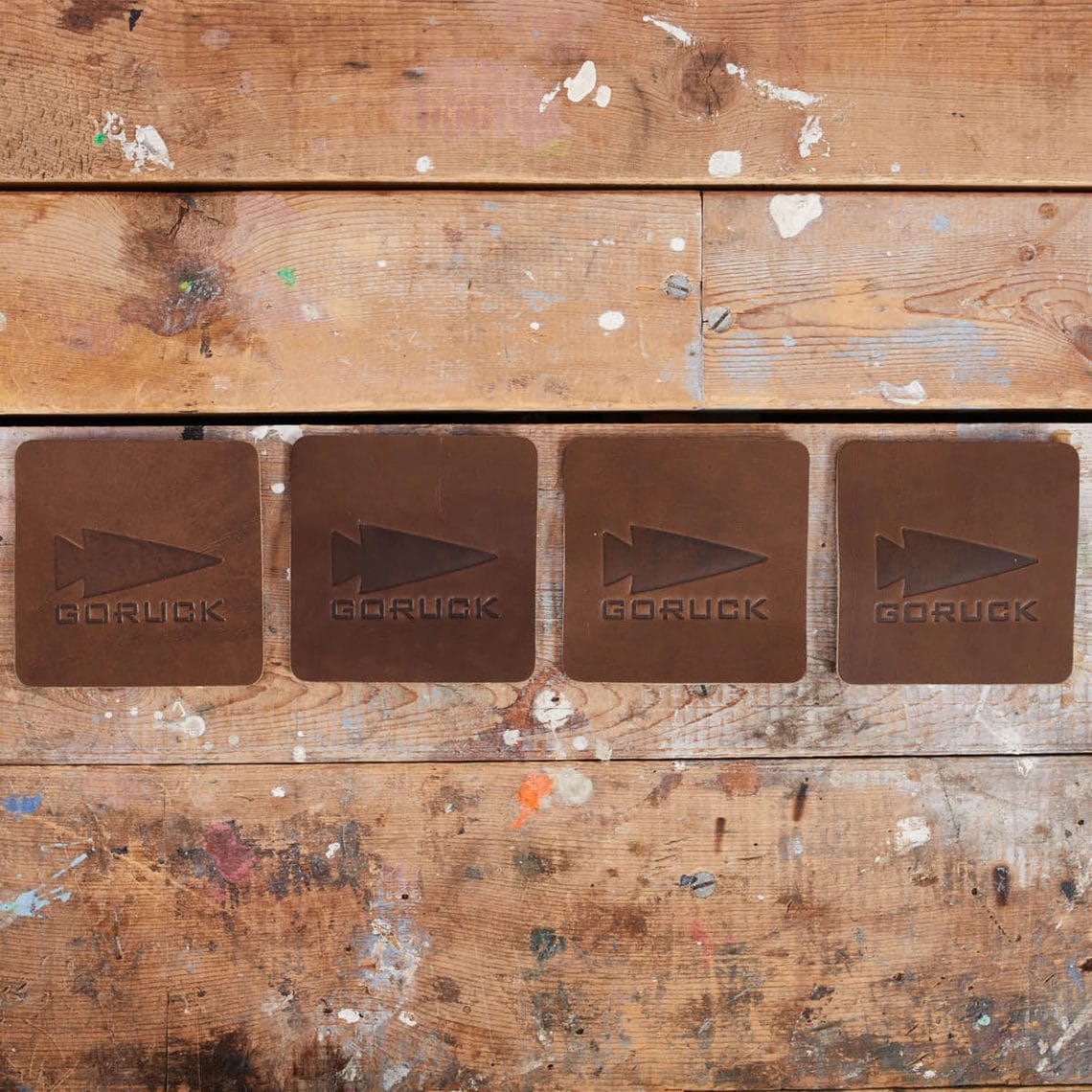 Location: GORUCK
Pricing: $19
Description: When it comes to the idea of stocking stuffers I think something in sub-$20 ranger is ideal. Here you're getting 4 coasters for $19 that are made in the USA, usable, and feature some GORUCK branding. Pair these with a six pack and you've got an amazing gift!
Previous Years: First time!
Spending Limit: $20.00 – $99.99
GORUCK Fisher Space Pen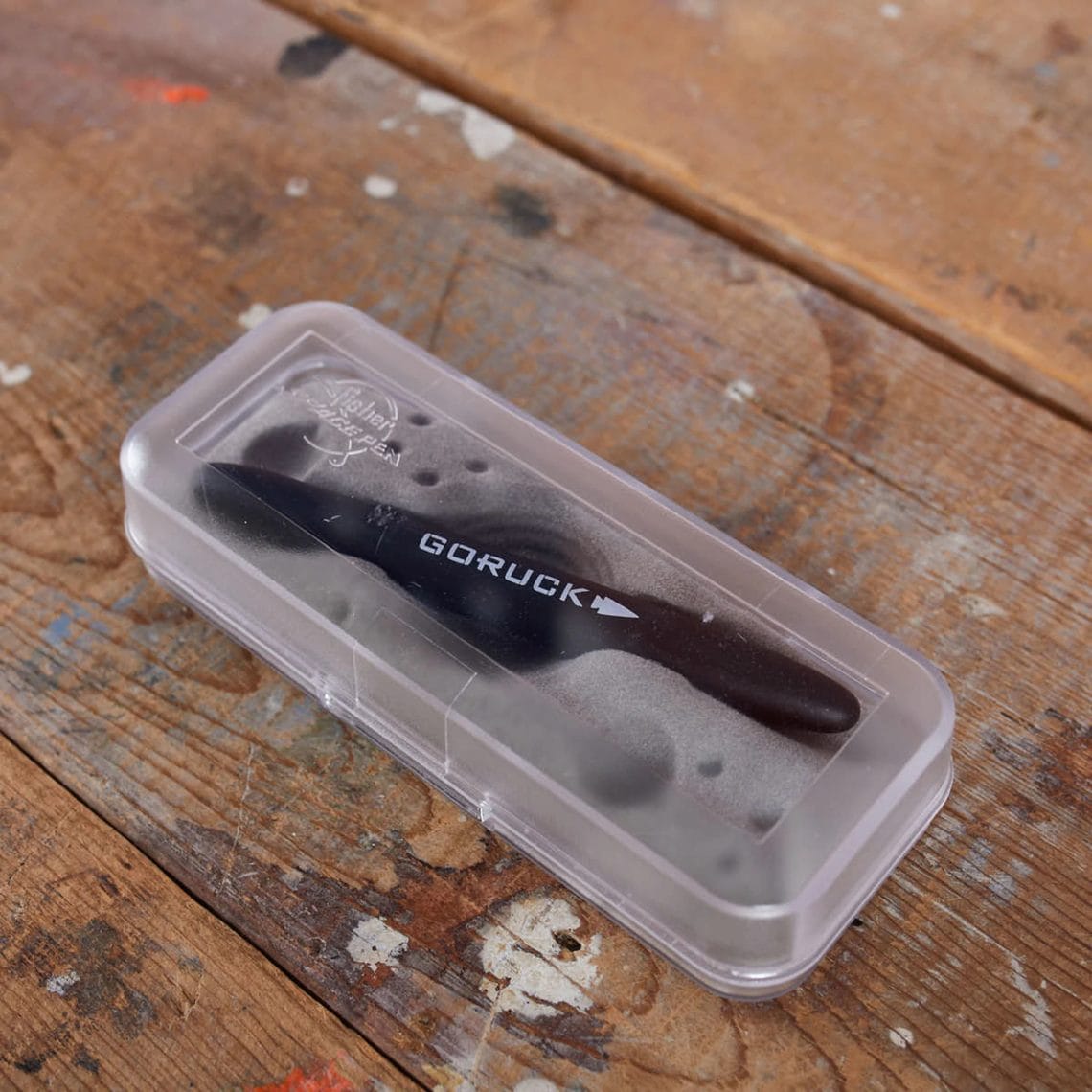 Location: GORUCK
Pricing: $29
Description: I love Fisher Space Pens but I always seem to lose them. These pens are made in the USA and write nicely although they are small. These are available from Amazon (without GORUCK's branding) for $26 and available from GORUCK for $29. Everyone can use a nice pen.
Previous Years: First time!
Source Hydration Bladder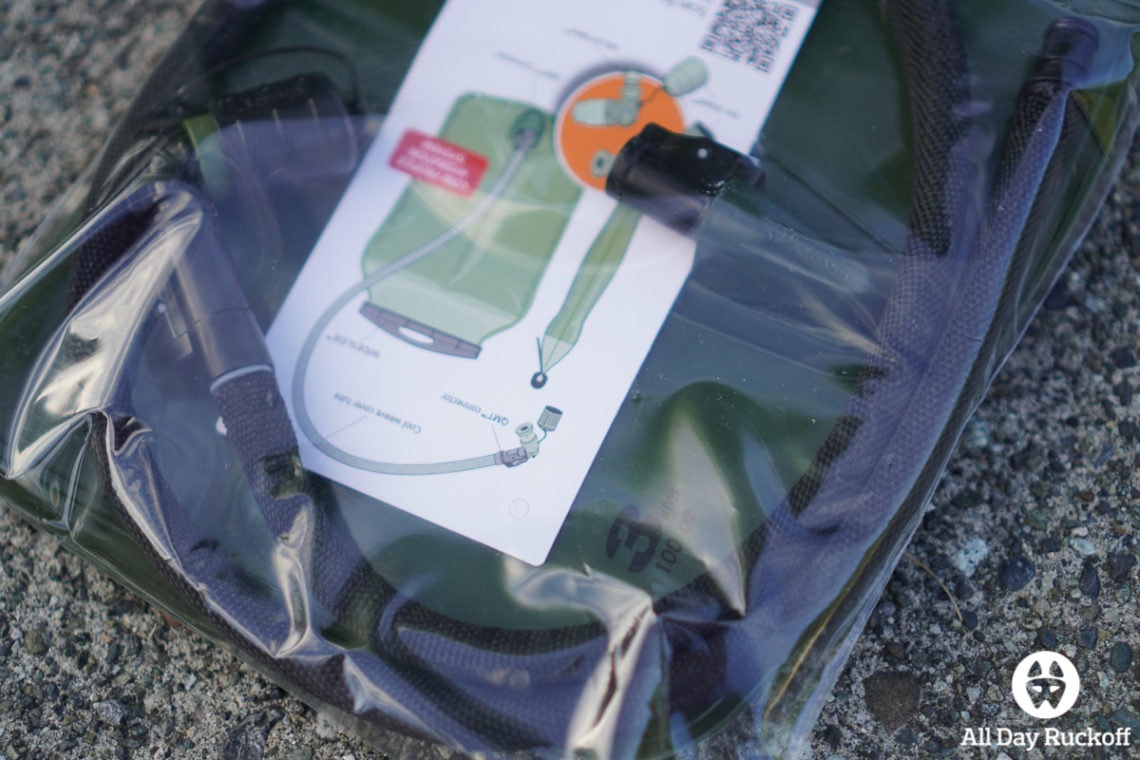 Location: All Day Ruckoff
Pricing: $39.99
Description: There's nearly nothing worse than packing your ruck for an event and finding out that your bladder has a hole in it. Grab the tape, patch it up, and hope that it holds together for the next 12 hours. With an extra bladder that's no longer an issue… which is why these are awesome gifts. I rarely buy extra gear for myself but when I get it as a gift it is always appreciated.
Previous Years: 2018
Spending Limit: $100.00 – $199.99
Brute Force Athlete Sandbag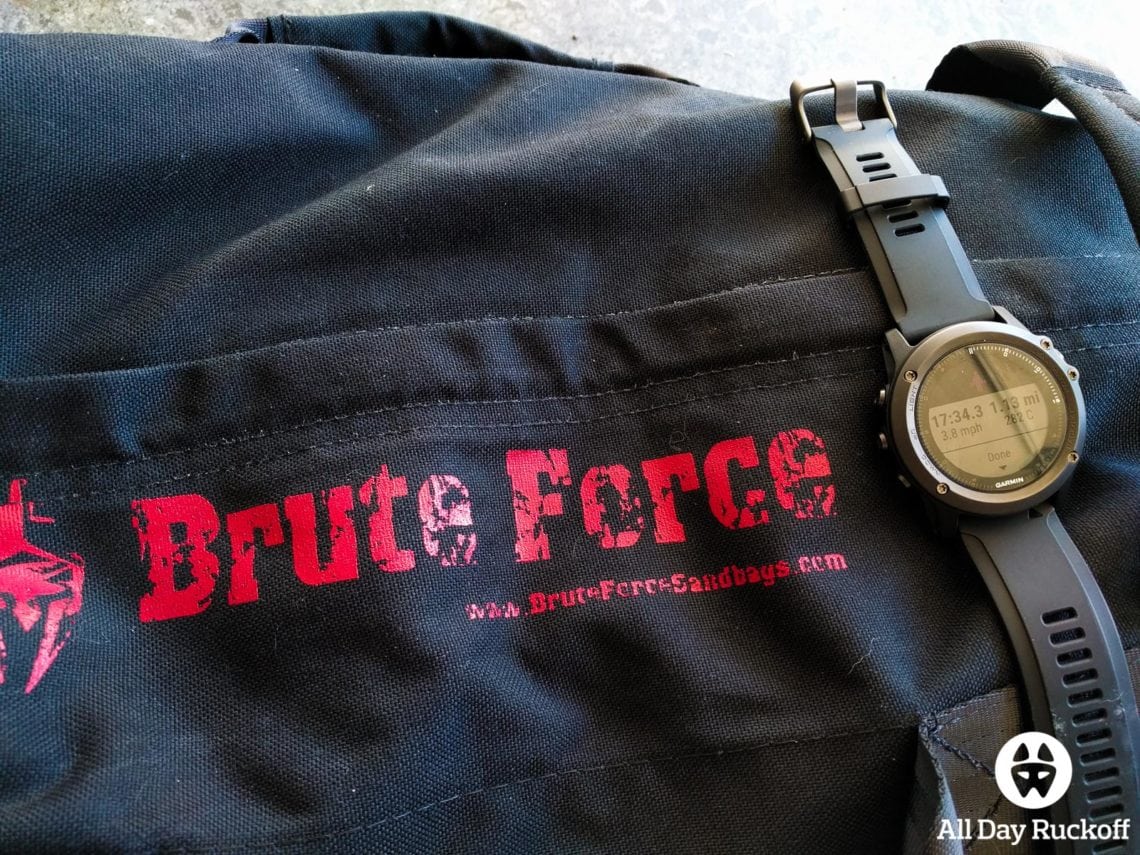 Location: Brute Force
Price: $139.95
Description: I bought my Brute Force Sandbag before GORUCK was even selling sandbags. It has a very special place in my heart and has taken a ton of abuse. If you want to grab a non-GORUCK gift to improve a rucker's workout then you can't go wrong with one of these. Here's my full review of the athlete sandbag.
Previous Years: 2018, 2017
AfterShokz Aeropex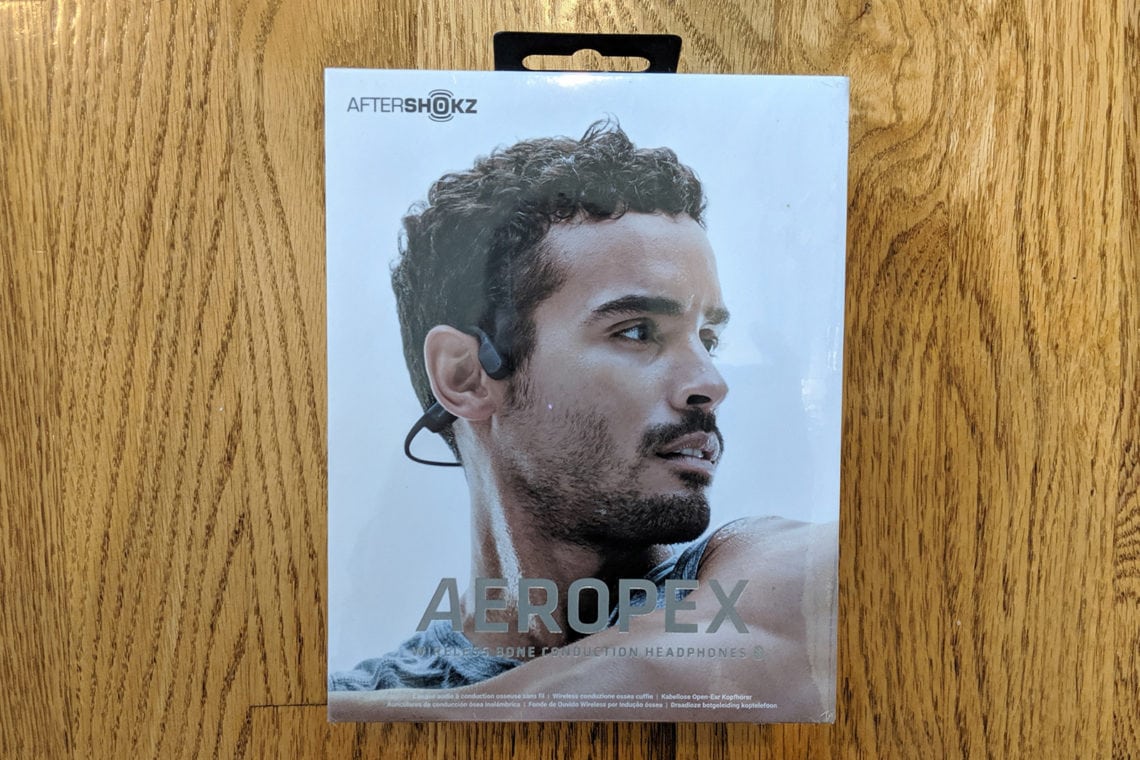 Location: Amazon
Pricing: $159.95
Description: I've put over 1,000 miles on AfterShokz headphones and love them. They do a great job of letting your hear your surroundings while also letting you listen to music or podcasts. The bone conduction technology is tough to explain but it almost feels like your life as a sound track. You can still hear everything going on around you however you can also hear the music. After switching to these from in-ear headphones I won't be going back… I love the added safety of them too much.
Previous Years: First Year
GORUCK Rucker (USA Made)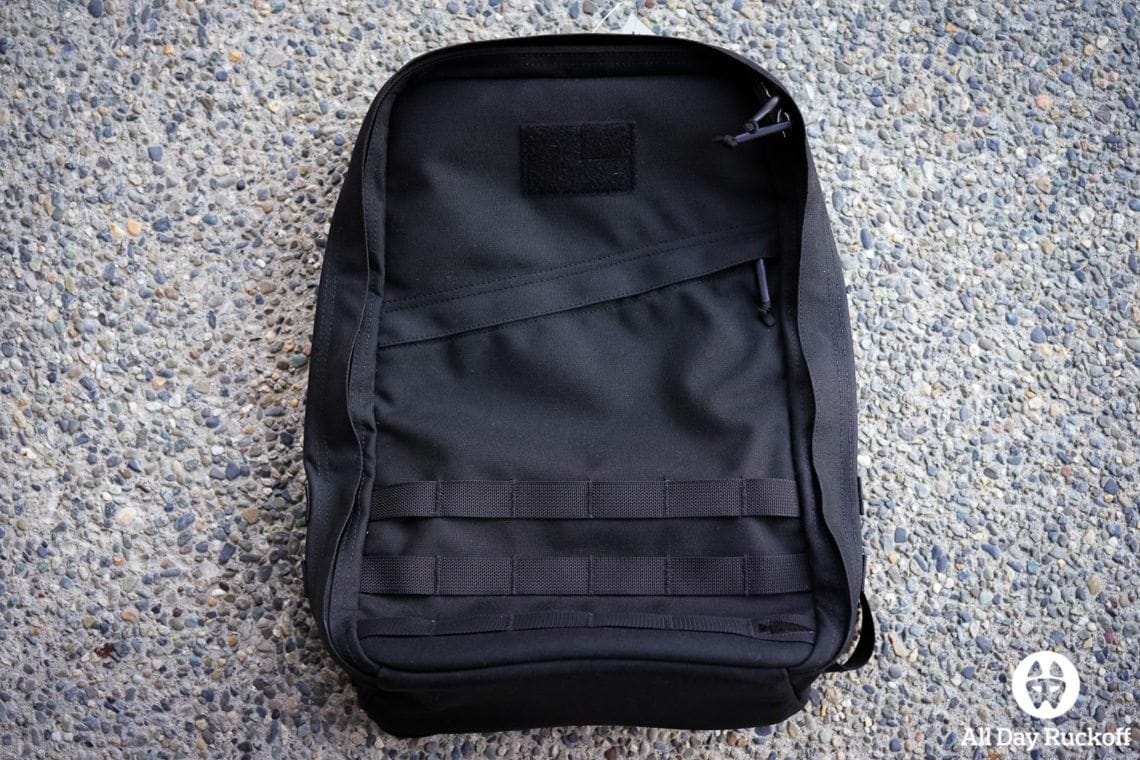 Location: GORUCK
Price: $195
Description: If the GRT/Rucker in your life does not own a GORUCK pack and has expressed interest in getting one for rucking you cannot go wrong with the Rucker. The USA stock is dwindling so now's the right time to grab one before they're gone for who knows how long. They are perfect for rucking and GORUCK events and will definitely bring a smile to the gift receiver's face.
Previous Years: 2018, 2017
Spending Limit: $200.00+
GORUCK GR1 (USA Made)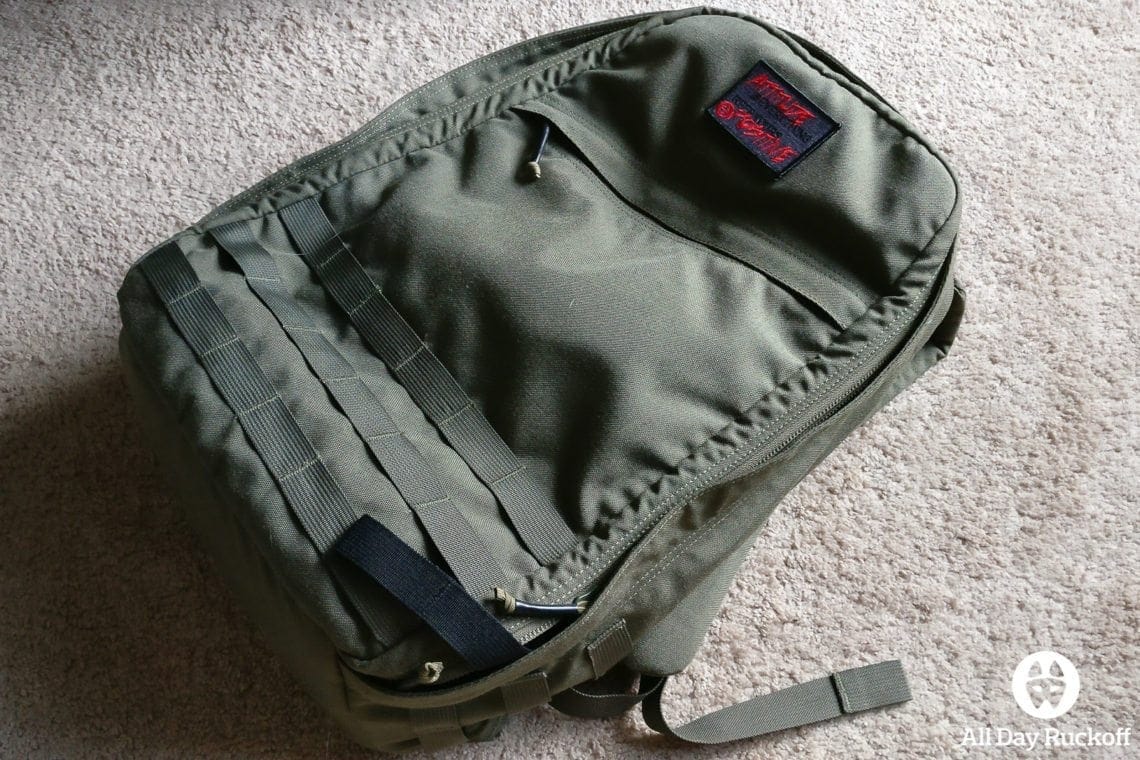 Location: GORUCK
Price: $295
Description: The GORUCK GR1 is the first pack that GORUCK made and stands the test of time. It's great for everyday carry, rucking, pretty much everything you can throw at it. If someone needs a do-everything pack then this might be just the thing for them. Grab one of the USA made ones before they're sold out.
Previous Years: 2018, 2017
Final Thoughts & Happy Holidays!
Hopefully this gave you some gift ideas for either yourself for the rucker in your life! Every item on this list is something I wouldn't mind receiving as a gift and am confident in recommending. That's one of the reasons I stayed away from recommending apparel… sizing is never fun. Feel free to leave a comment with ideas that I might have missed! I love hearing what people are hoping Santa might bring by this holiday season.