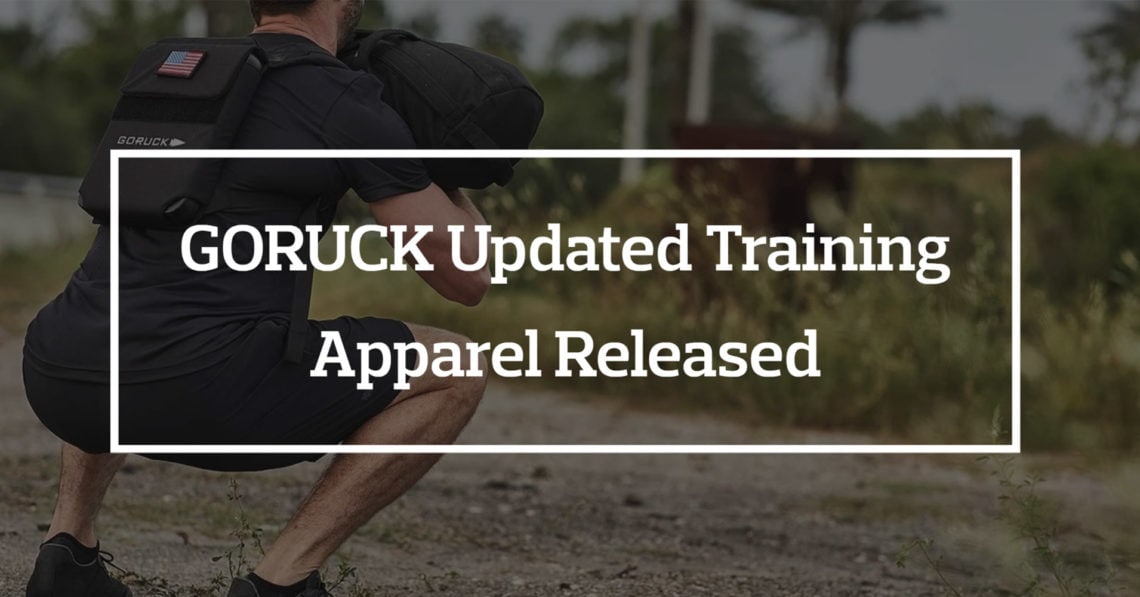 GORUCK has released updated training apparel which includes a training shirt and training shorts. This isn't the first time GORUCK has released training apparel so these designs probably look somewhat familiar. That being said there do appear to be differences between these and the previous releases.
The American Training Shirt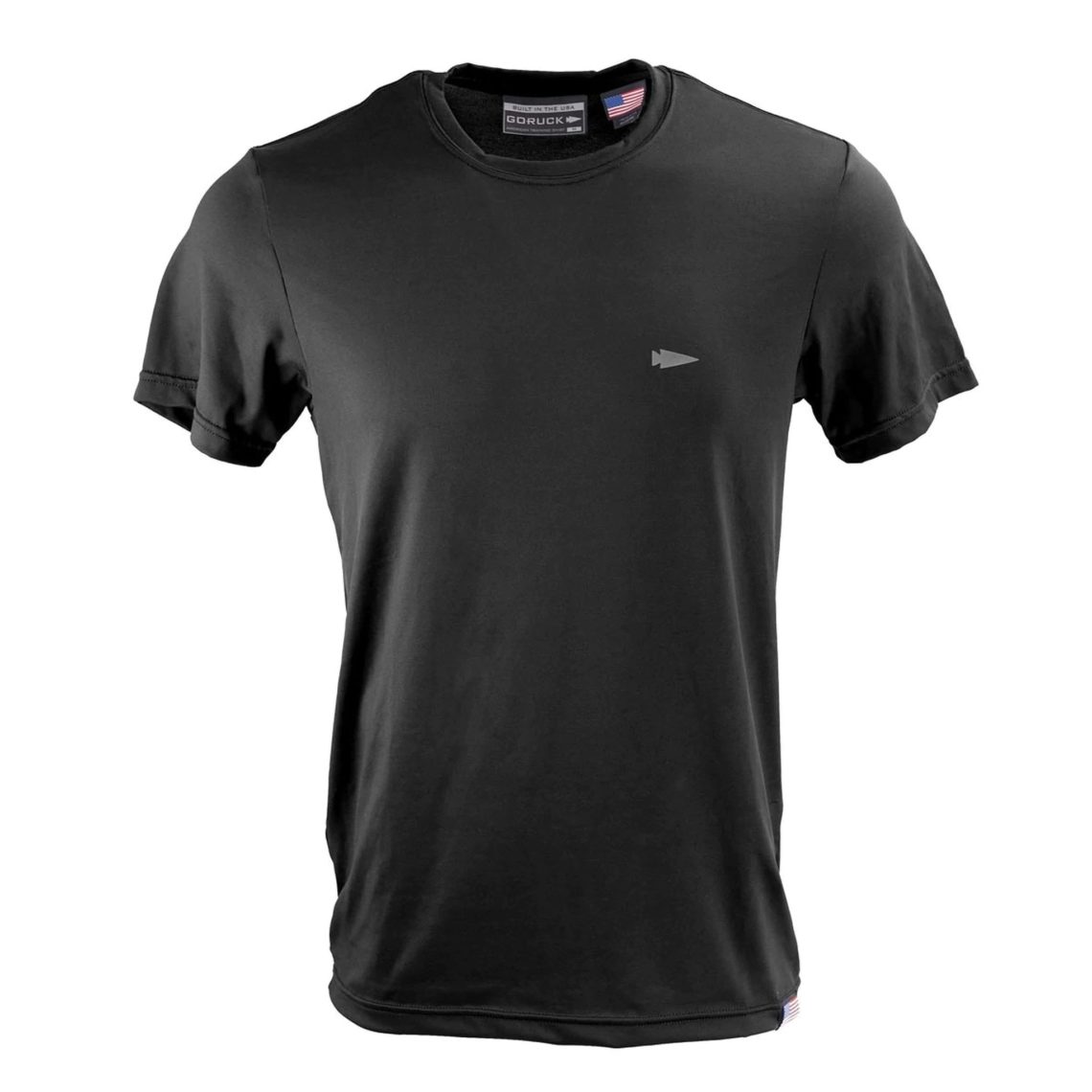 Starting with the American Training Shirt this one appears very similar to the previously released GORUCK Rucking Shirt. The Rucking Shirt (shown below) retailed at $55 and is made of Polartec which is 7% Nylon/93% Polyester.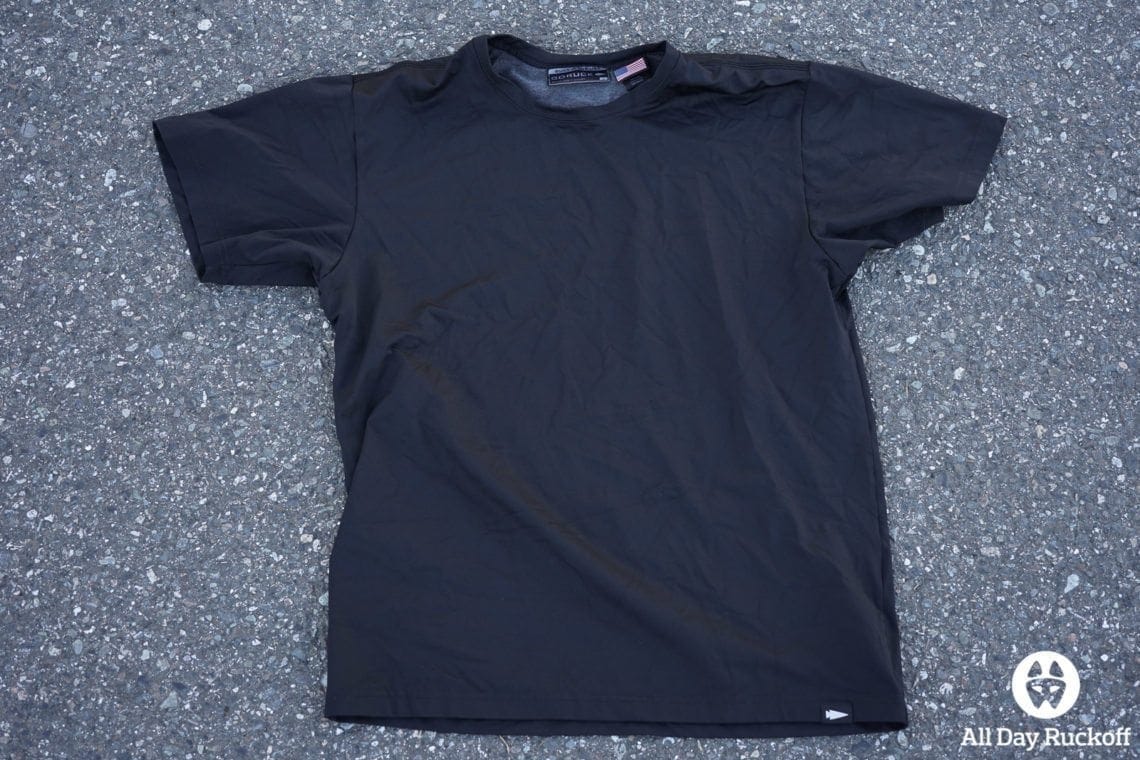 The American Training Shirt is made of a 77% Nylon/19% Polyester/4% Spandex proprietary training fabric which GORUCK has been testing for the past three years. This fabric appears to be more similar to the previously made GORUCK Tough Tee (74% Nylon/16% Polyester/10% Spandex) which retailed at $35. The Tough Tee (shown below next to the Rucking Tee) is still one of my favorite shirts.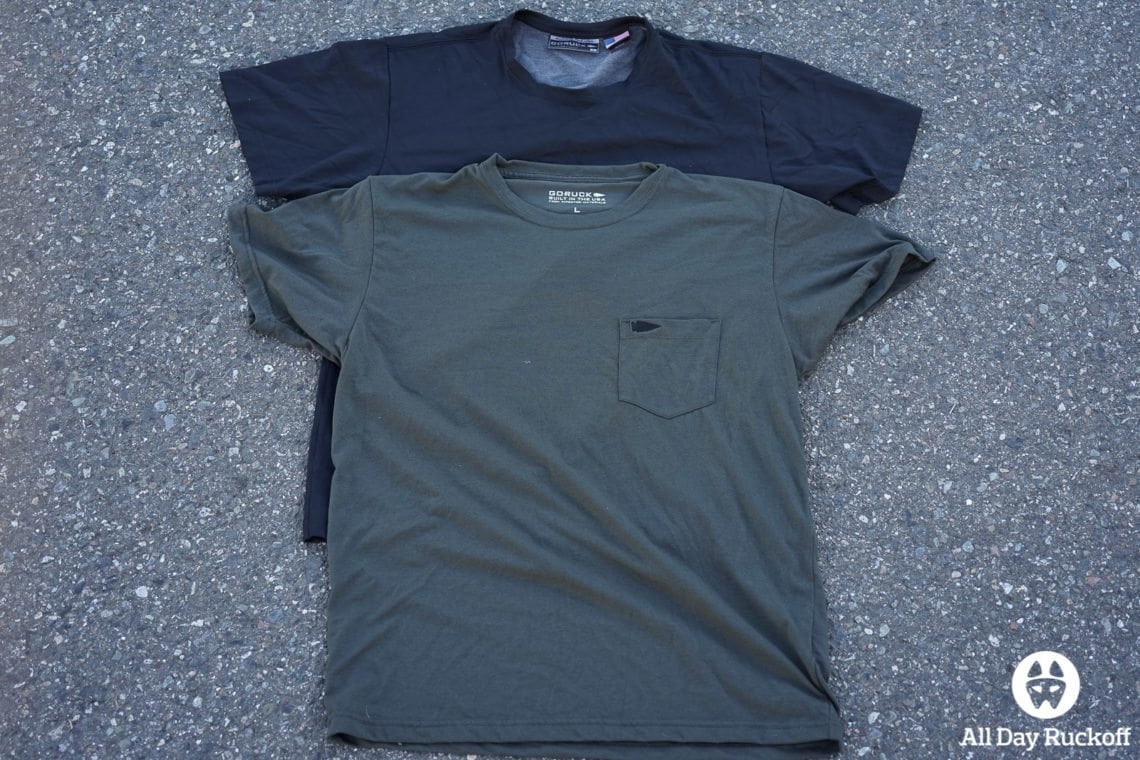 Back in 2017 I made a comparison post between the Rucking Tee and Tough Tee. Now that the new American Training Shirt is out I'm excited to pick one up and see how it compares to GORUCK's previous shirts.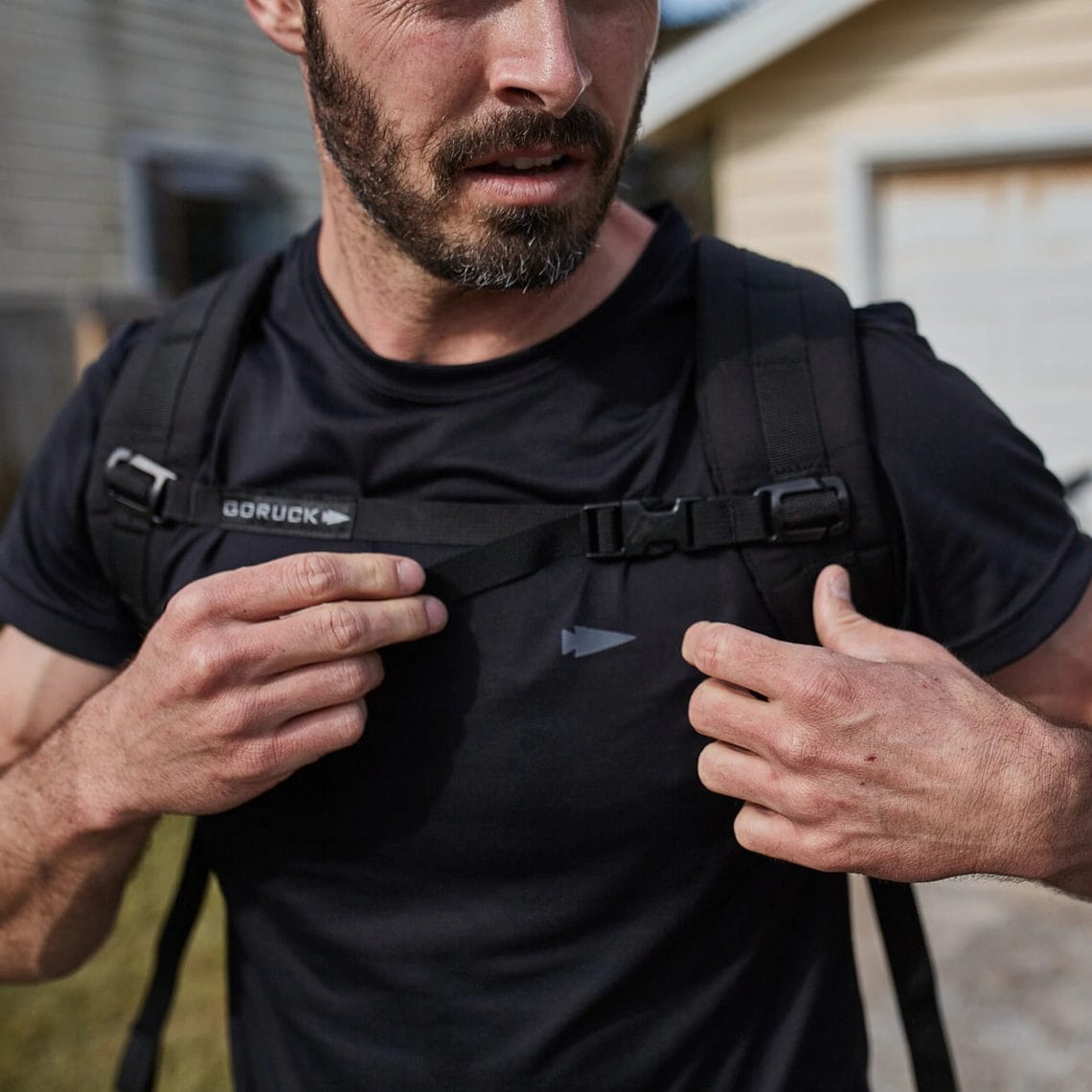 The new American Training Shirt is made in the USA and retails at $60. Although it's more expensive than both previous shirts it does still come with a lifetime guarantee from GORUCK SCARS. In addition GORUCK says it won't pill under a ruck which is more than I can say for some of the other shirts I train in.
The American Training Shorts – 7.5″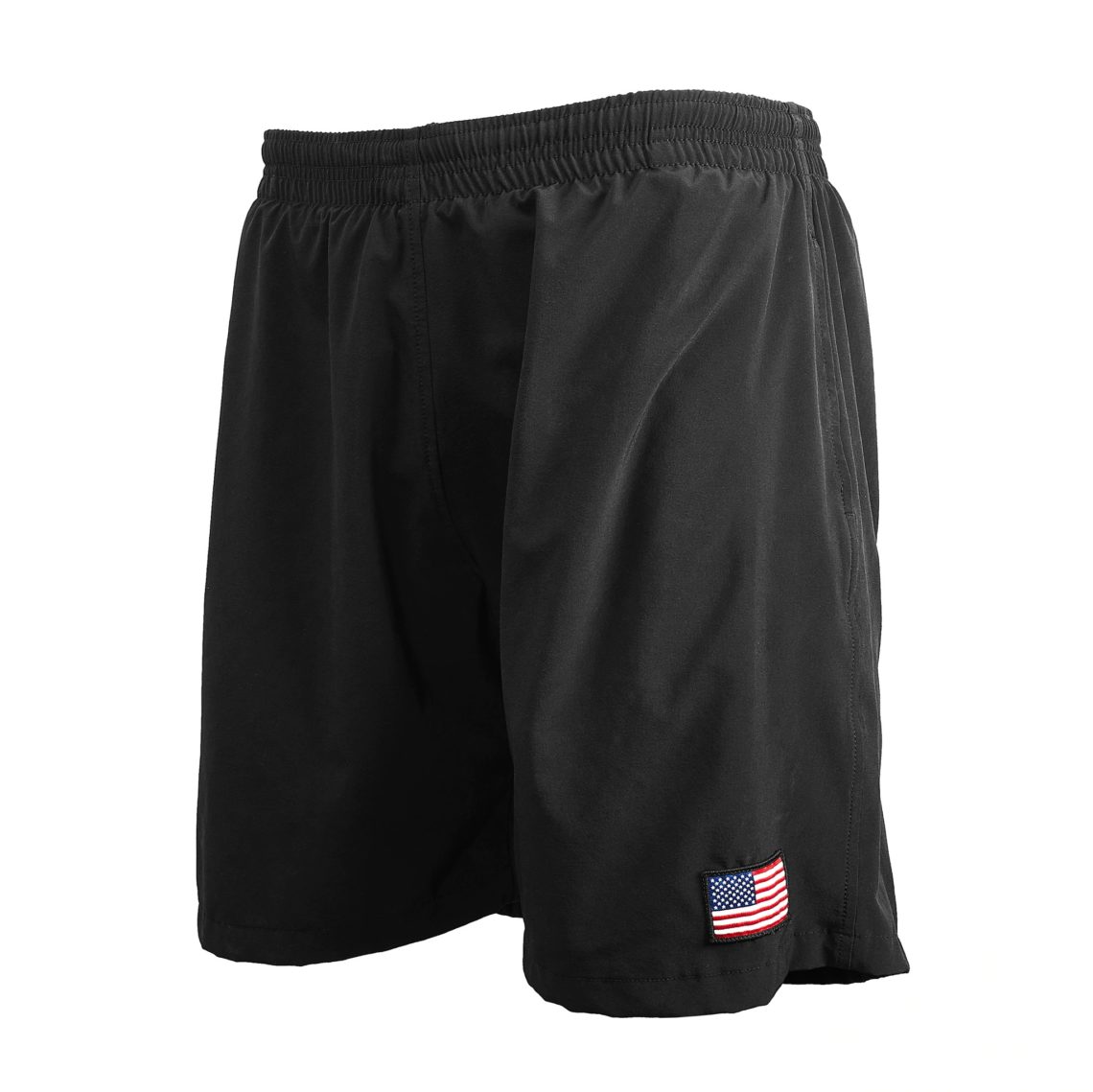 Back in June of 2019 GORUCK released their American Training Shorts. I picked up a pair, reviewed them, and have been training in them weekly since. I really like these shorts and was excited to see GORUCK bring them back. Although not all sizes are in stock (yet) it sounds like Small and Extra Extra Large are on the way.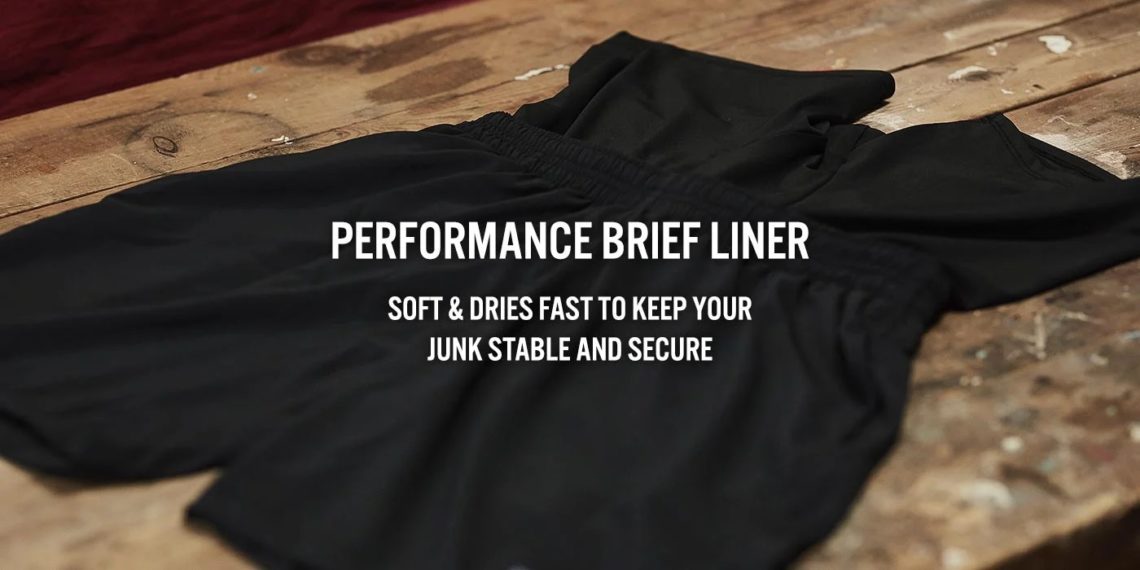 As with the original Training Shorts these updated versions also use the 86% Polyester/14% Spandex fabric. There's an included liner which is especially handy (for me) when traveling. Just one less thing to remember to pack.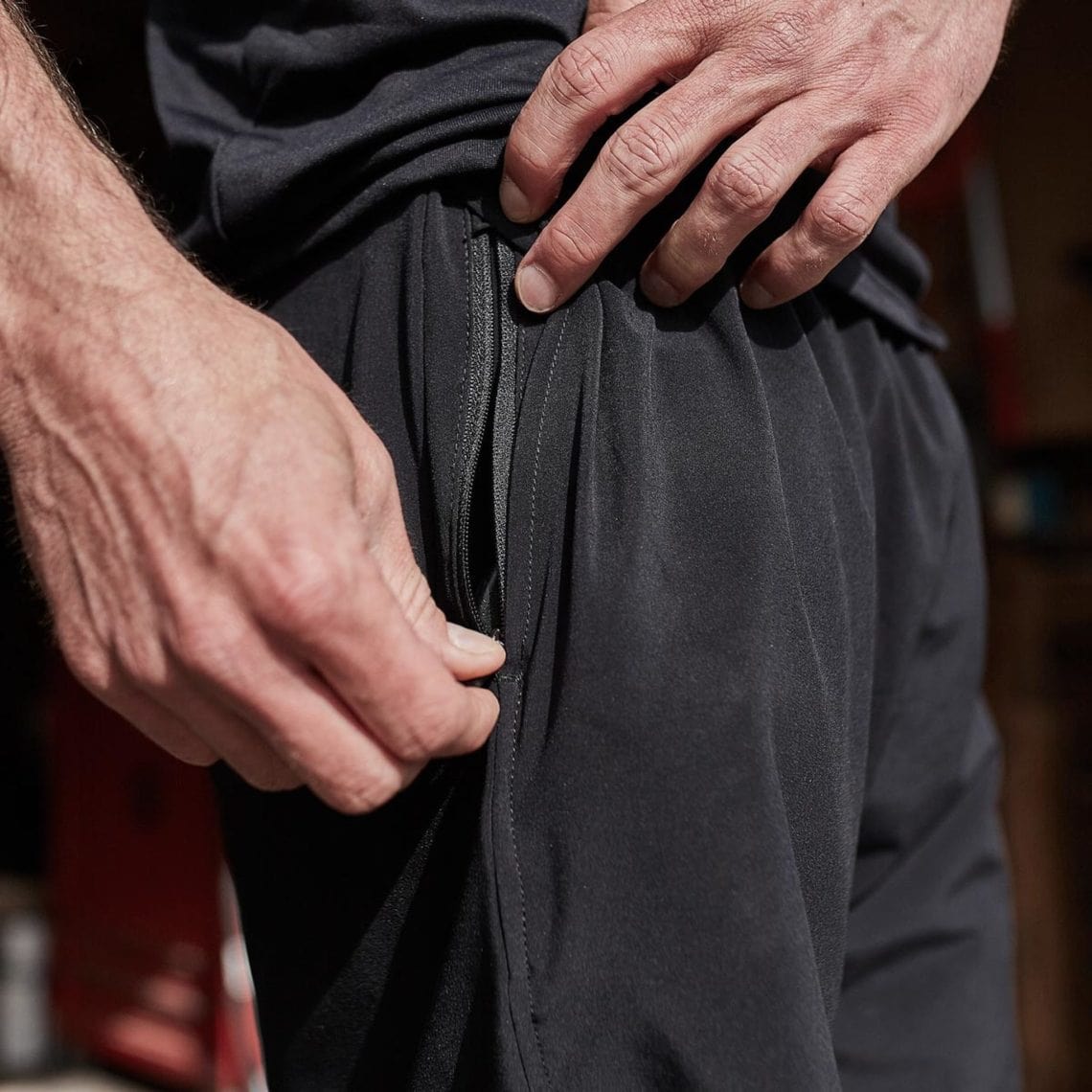 One notable change on the shorts is the addition of a hidden zipper pocket in the right front pocket. I'm excited about this addition and it should be a great spot for keys or anything else you don't want falling out.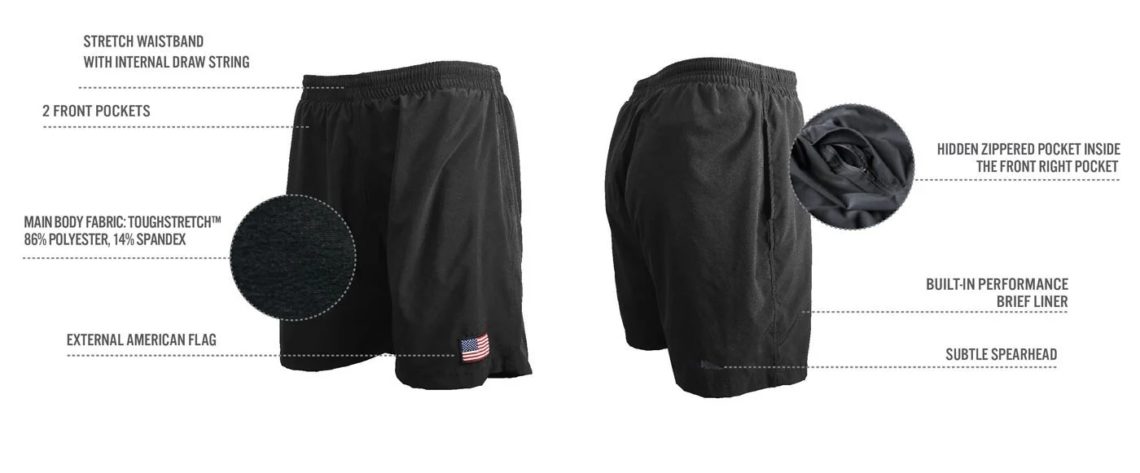 With the addition of the hidden zippered pocket it's worth noting that it appears that the back pocket was removed.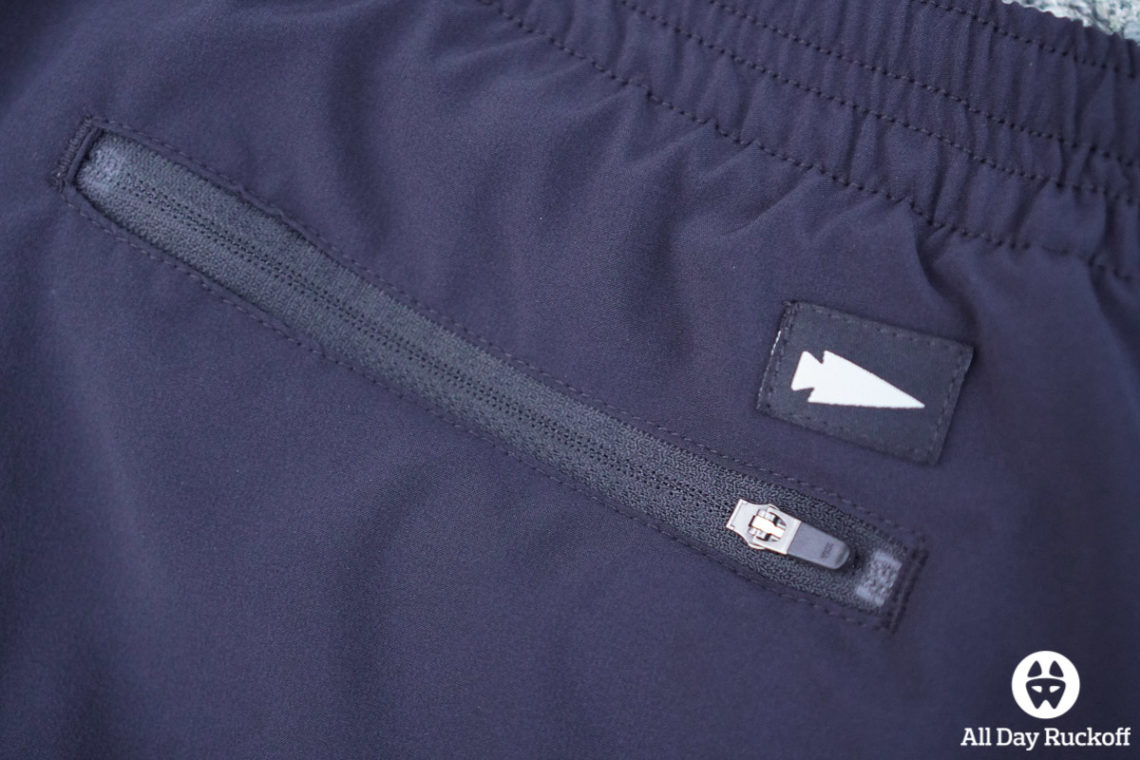 The previous shorts had the zippered pocket on the back right below the GORUCK Spearhead logo. The new shorts have that pocket on the inside of the front right pocket. In addition this GORUCK Spearhead logo has been removed and a darker spearhead has been placed at the bottom of the shorts.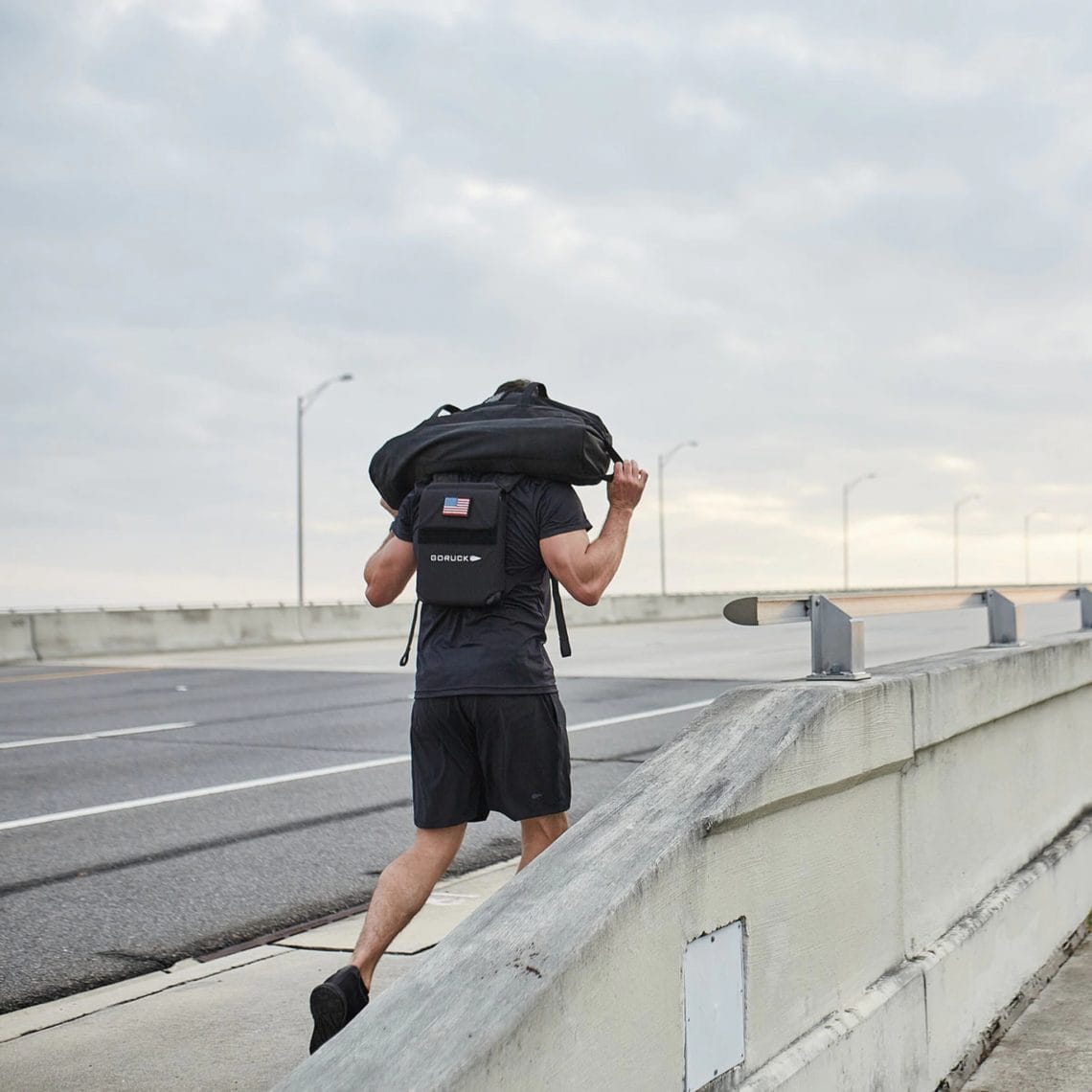 You can see what the spearhead looks like from afar in the above picture. It's tough to make out down there and you might have to zoom in. When these shorts released last year they were $70 and GORUCK is now selling them for $75.
Ruck Plate Holder?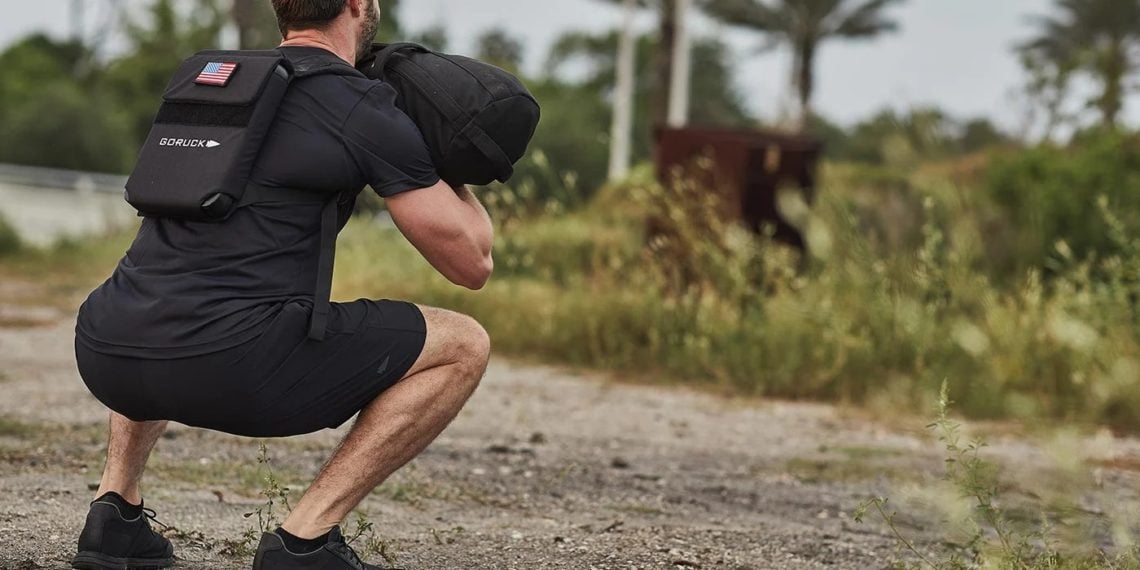 Throughout the pictures released promoting these products are shots of something which looks like GORUCK's ruck plate holder. Although this has been seen previously at events this is one of the first time it has been used in promotional pictures on GORUCK's website. Hopefully this means it will be releasing in the near future.
Final Thoughts
I have both the shirt and shorts on order and will be posting comparisons as soon as they show up. I've historically been a fan of GORUCK's apparel (mostly in terms of quality less so in terms of appearance) and am excited to train in these. If you picked up either of these items (or have thoughts on them) let me know in the comments. In addition I'd like to hear your thoughts on that ruck plate carrier shown throughout the marketing pictures!