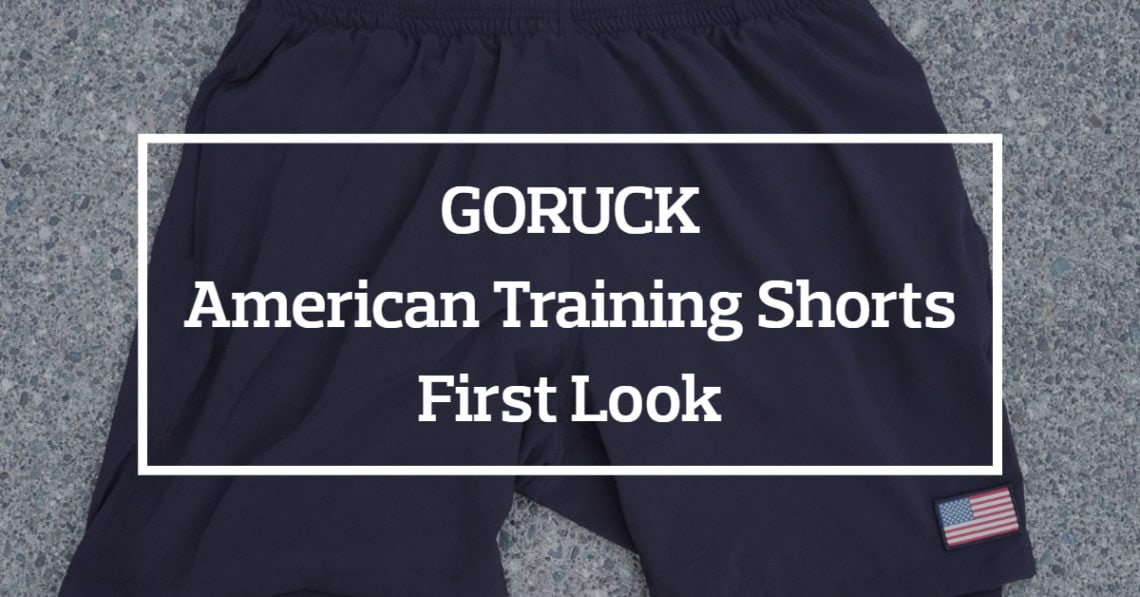 The American Training Shorts were a surprise release from GORUCK. They had teased a few pictures on their Instagram then on June 13th, 2019 the shorts hit their online store. Retailing at $70 these are by no means cheap however they are made in the USA and are very comfortable.
Unboxing / First Look / Fit Video
If you prefer watching videos then check out this one which includes the unboxing, first look, and fit of the shorts.
The First Look

I have a hard time buying expensive shorts… maybe it's because I own a lot of cheap shorts that have lasted for years. Either way it was difficult to to complete the checkout process on these.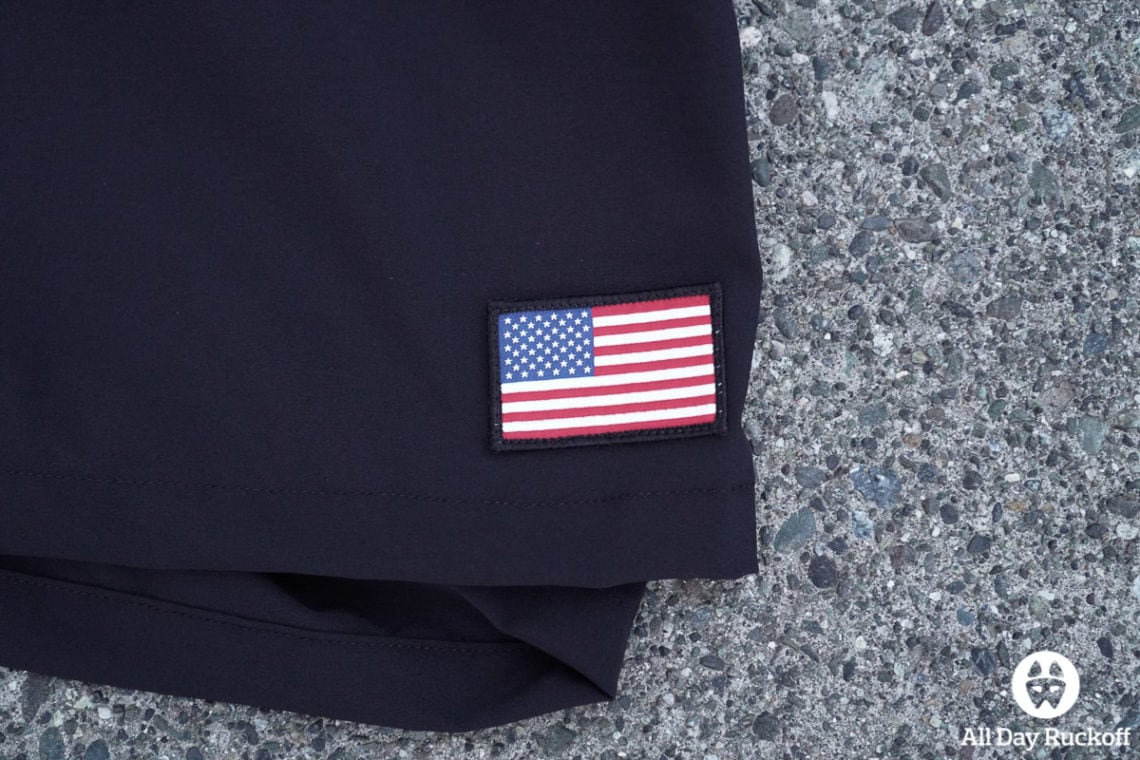 The outside of the shorts are made of a material called ToughStretch fabric which is 14% spandex and 86% polyester. There's also a prominent USA flag sewn into the bottom of the left leg. I'm a little surprised they didn't go with the GORUCK Spearhead logo here for branding.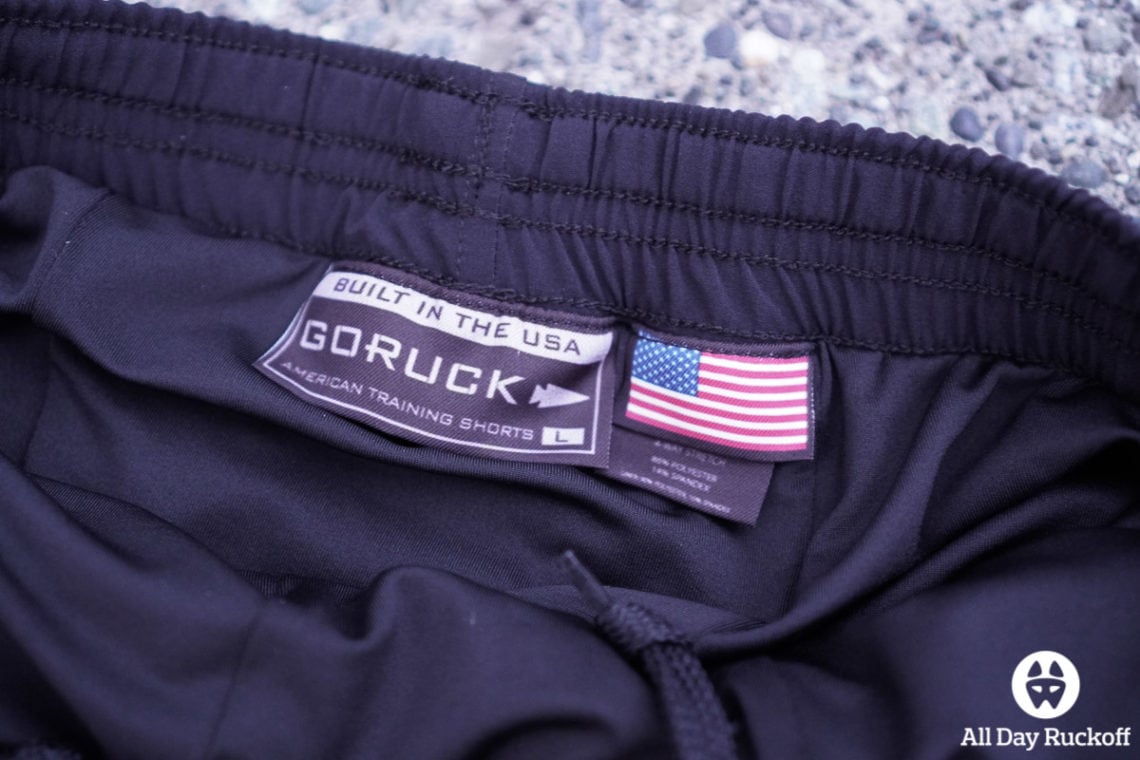 Checking out the tags on the inside you can see that there are three of them. I've been wearing these for a few hours now and they haven't bothered me yet. Usually tags are a "less is more" type thing with workout clothes to prevent rubbing but we'll see. The tags let you know what you're holding, the size of it, and where it's made.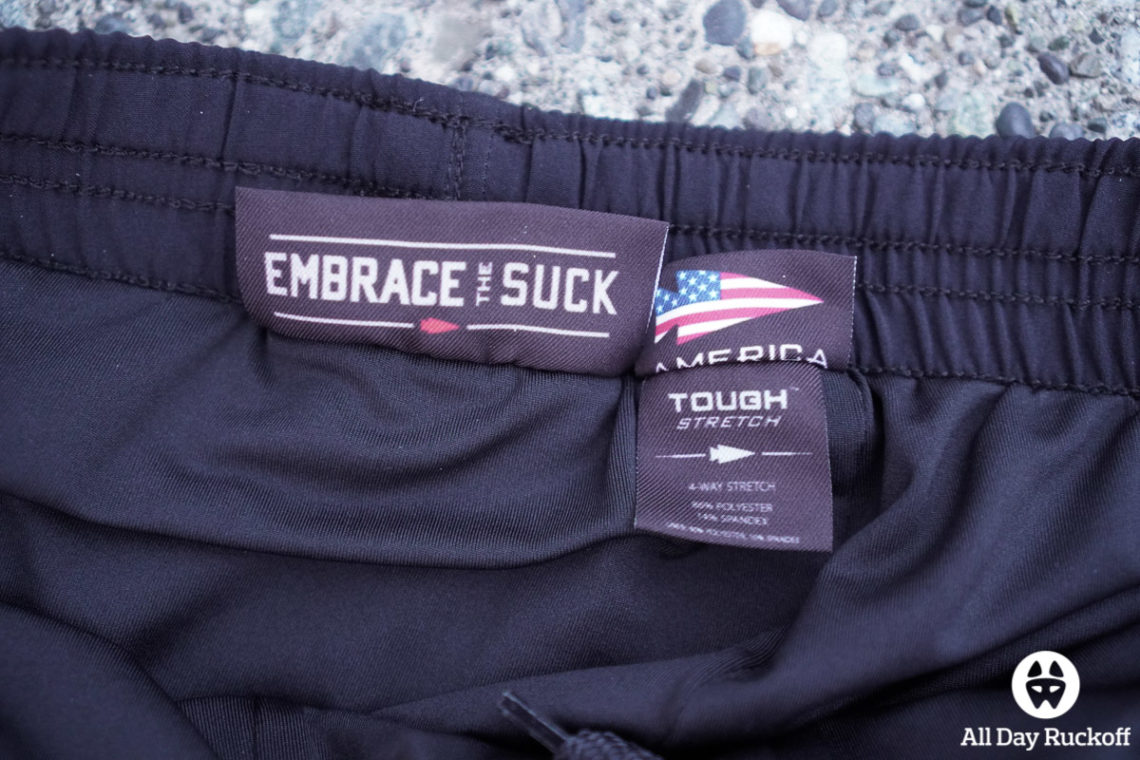 Checking out the other side of the tags we've got some motivation, fabric stats, and washing instructions. If you ever need encouragement during an event just look inside your shorts and remember to Embrace The Suck.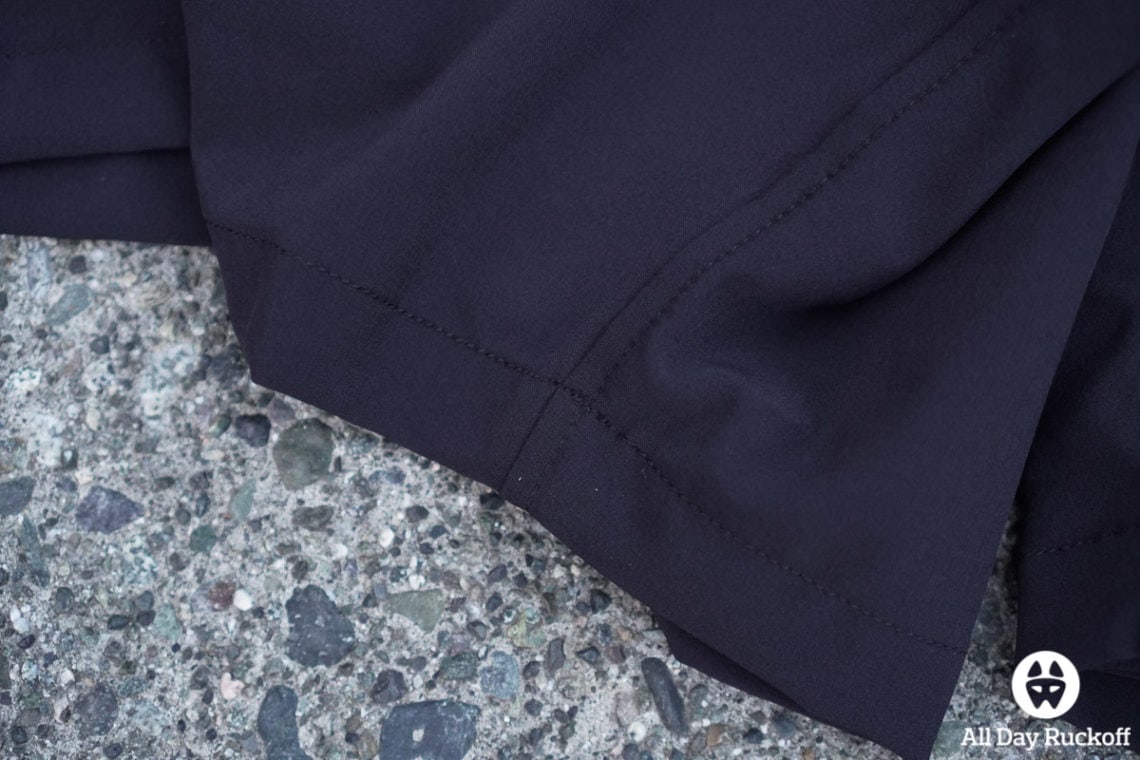 Taking a quick look at the stitching these are what you'd expect from GORUCK. Great, consistent, quality stitching… nothing seems amiss on the pair I purchased.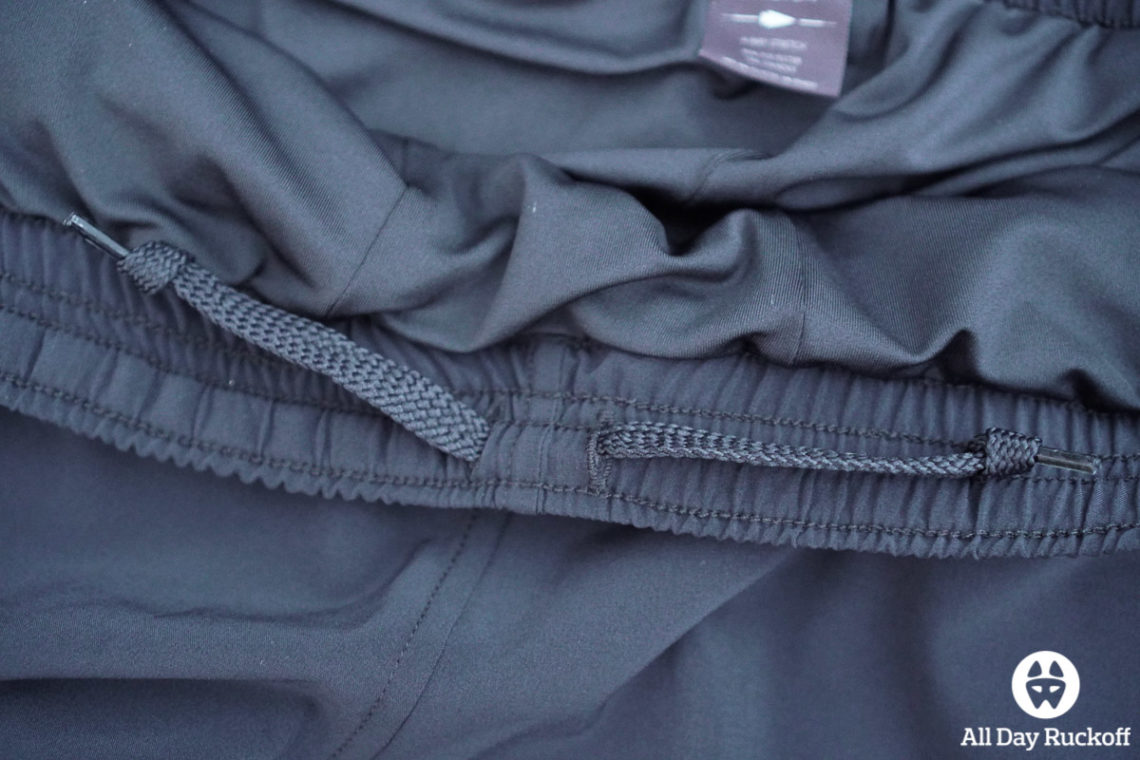 The drawstrings are a little shorter than I expected. These were a little loose on me so I was able to pull them tight and tie them off. If they just barely fit there's a chance you'll have to work harder to tie them.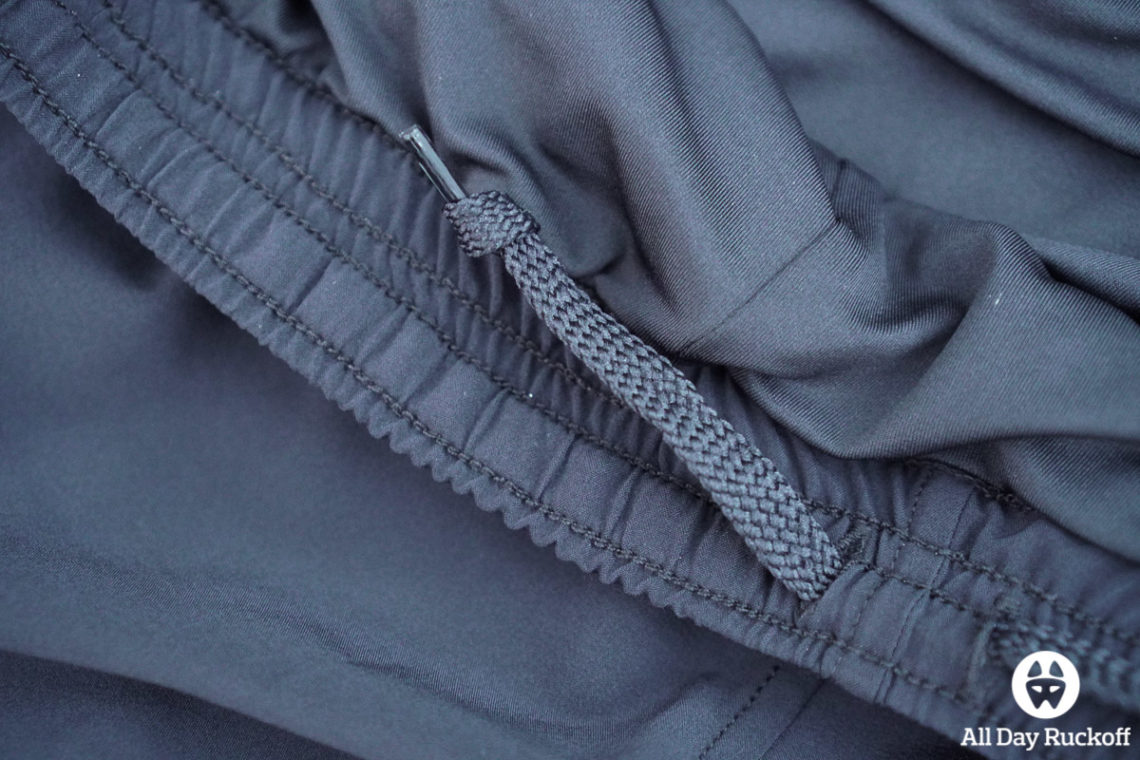 These drawstrings are really only a few inches long when the shorts fit perfectly.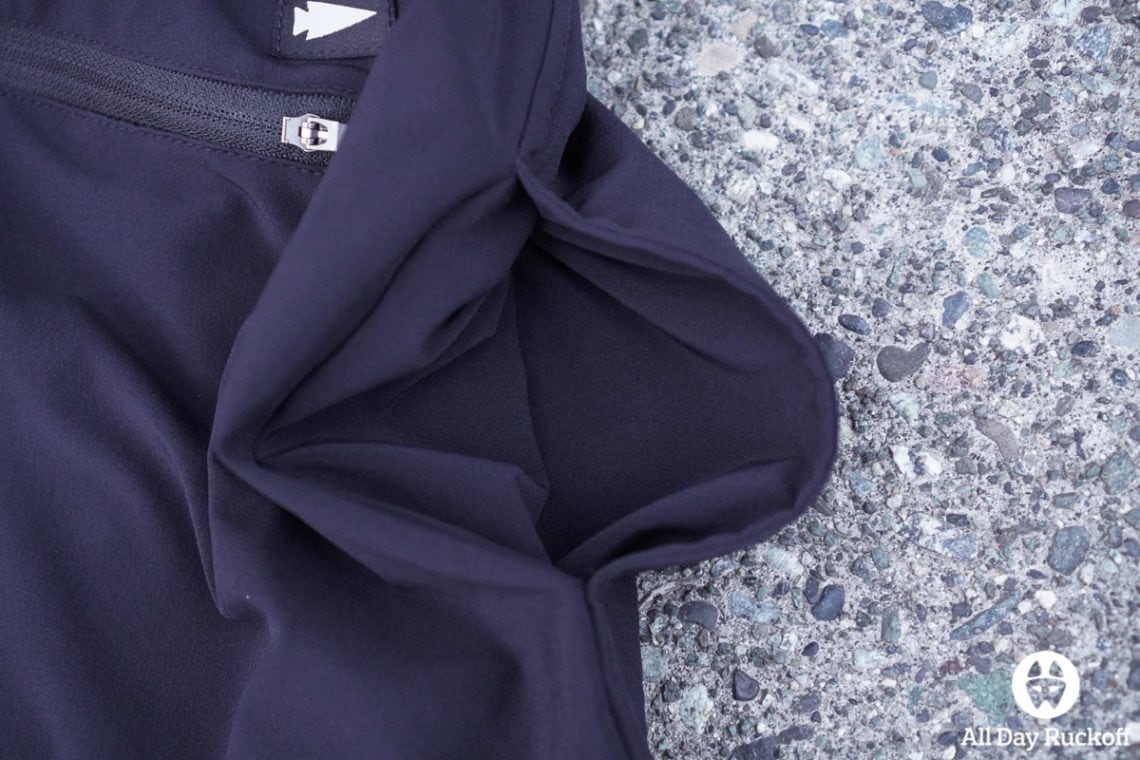 There are two pockets on the front (one on each side) of the shorts.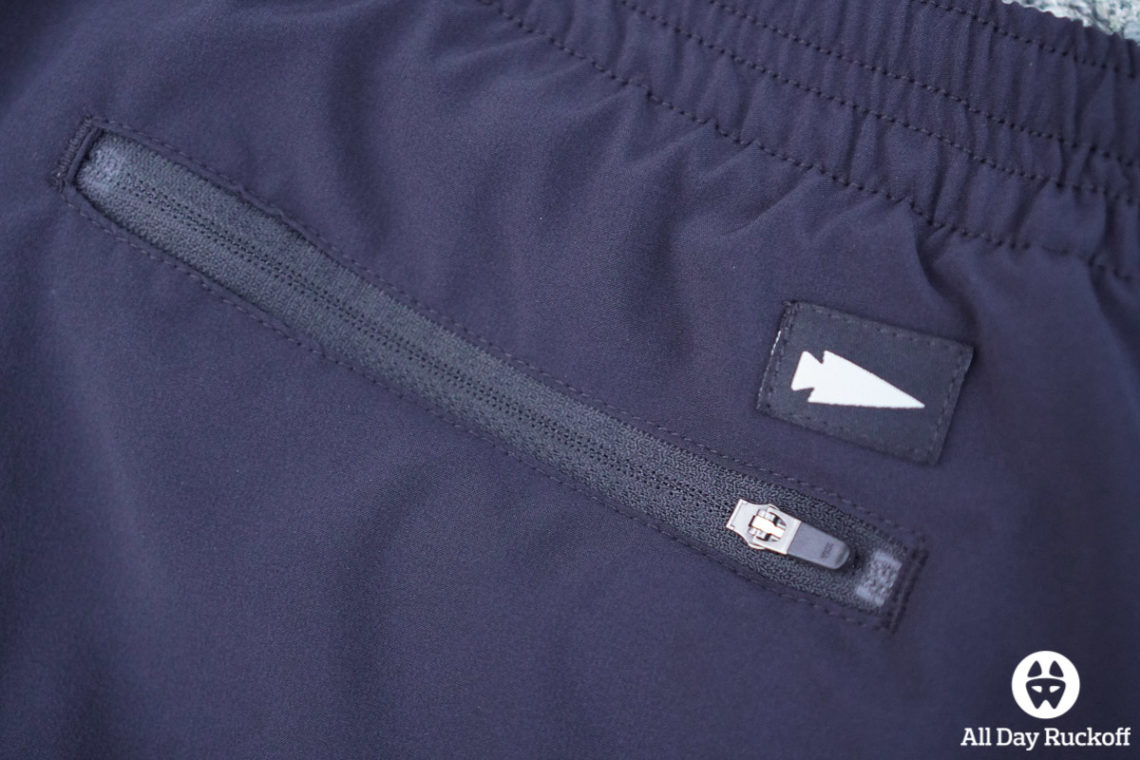 There's a zipper pocket on the back right below the GORUCK spearhead logo.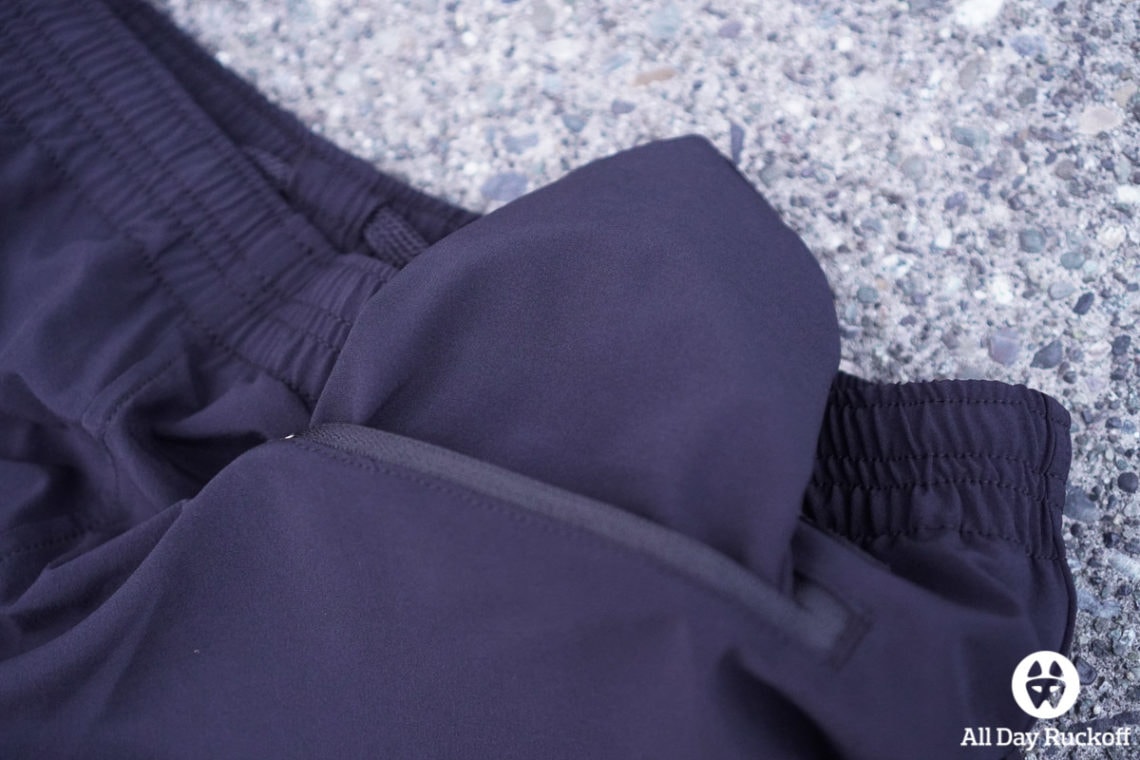 There's the same soft fabric on the inside of that zipper pocket. According to GORUCK this is a great spot to put your phone but we'll see. I don't really like sitting on my phone 😬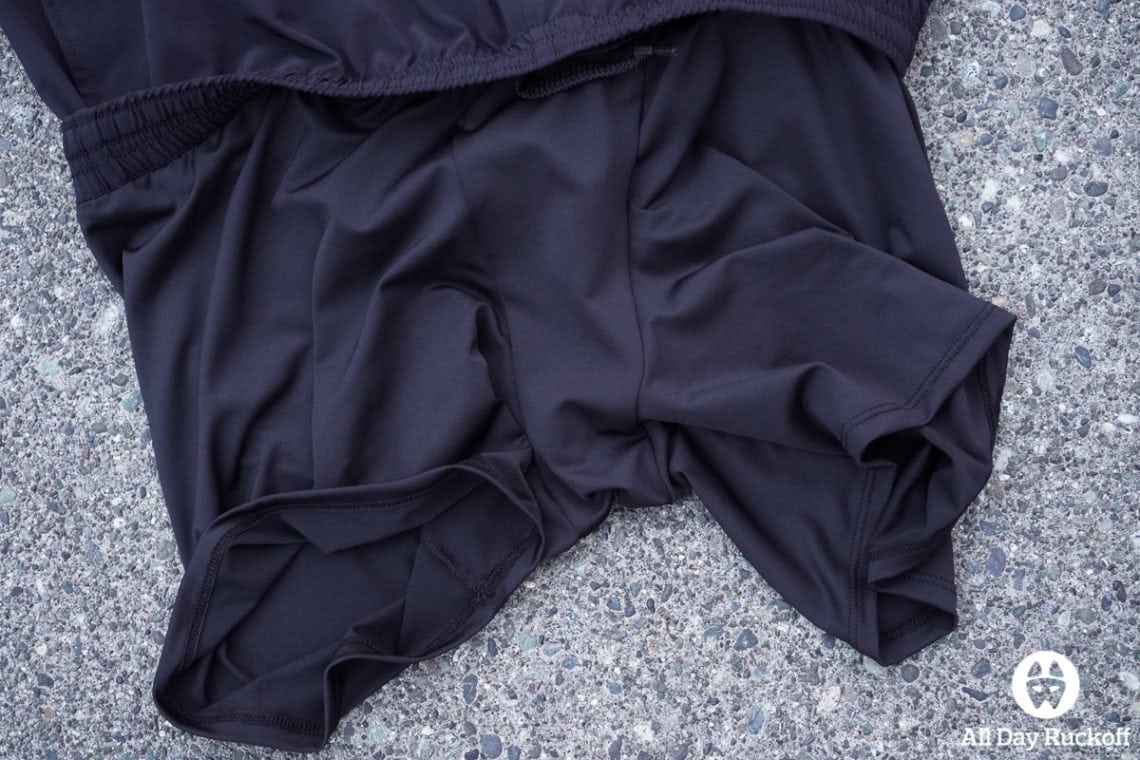 The liner on the inside is definitely a boxer brief length. It's made of 10% spandex/90% polyester and seems similar to the liners of some of my running shorts. So far no issues but we'll see how they feel after a couple workouts.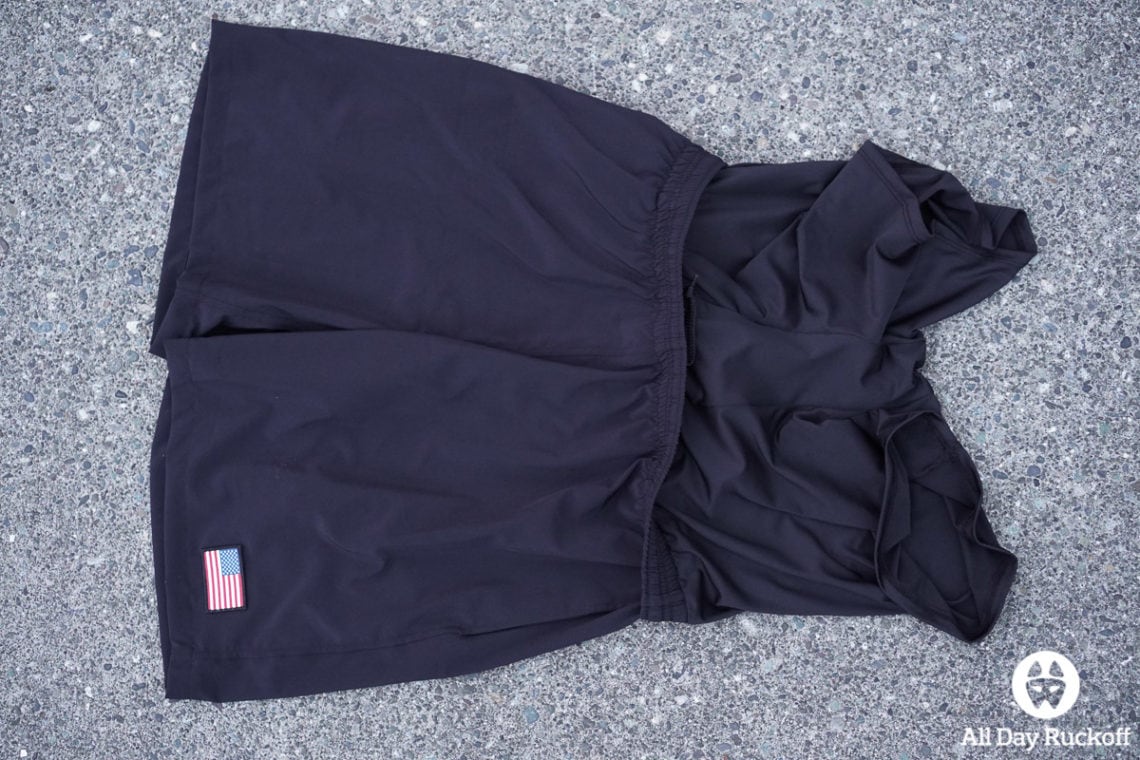 This shot shows the length a little bit better. They're definitely pretty long.
The First Fit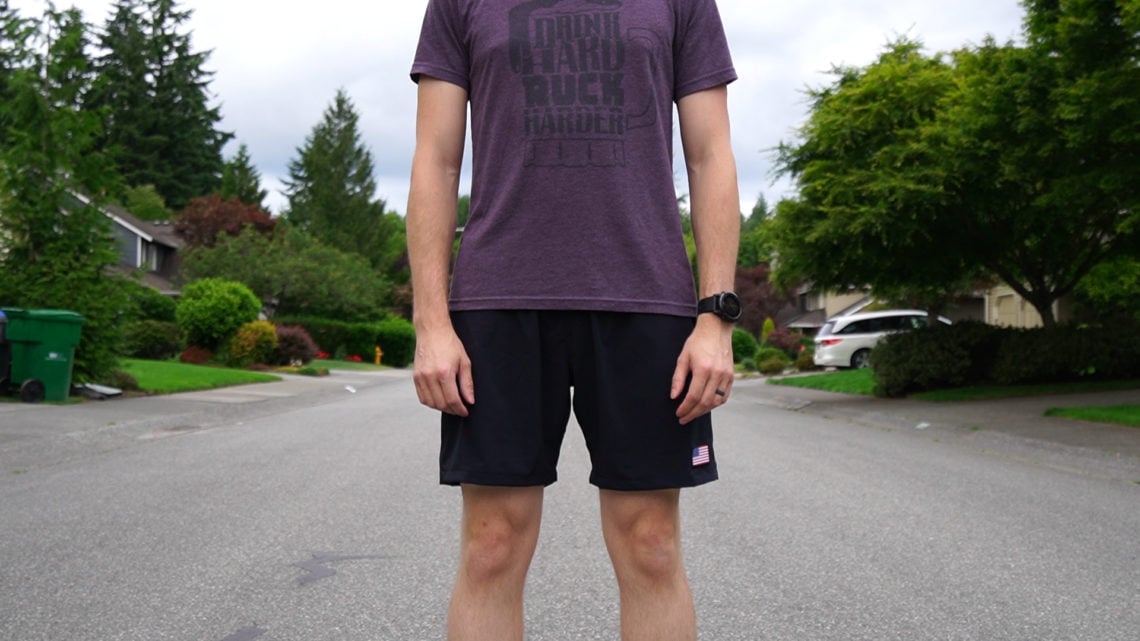 Someone once mentioned in a comment on a YouTube video that I should put on the stuff [whatever it is] for the first look and unboxing videos.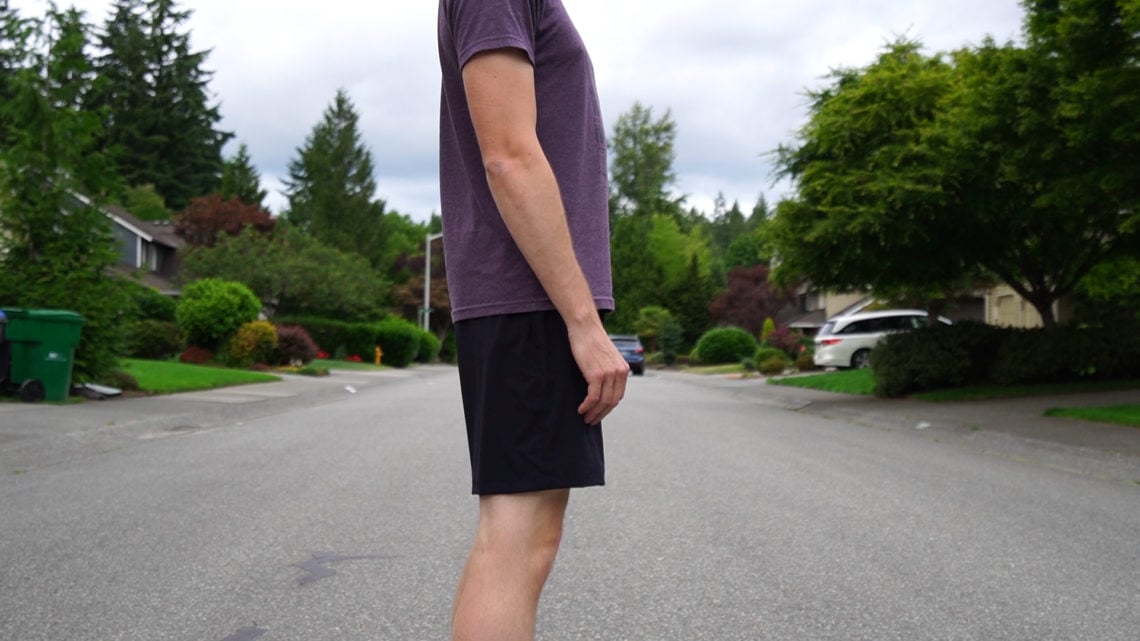 Thanks to that person there's now a "First Fit" section that will be me wearing the [whatever it is] for the first time.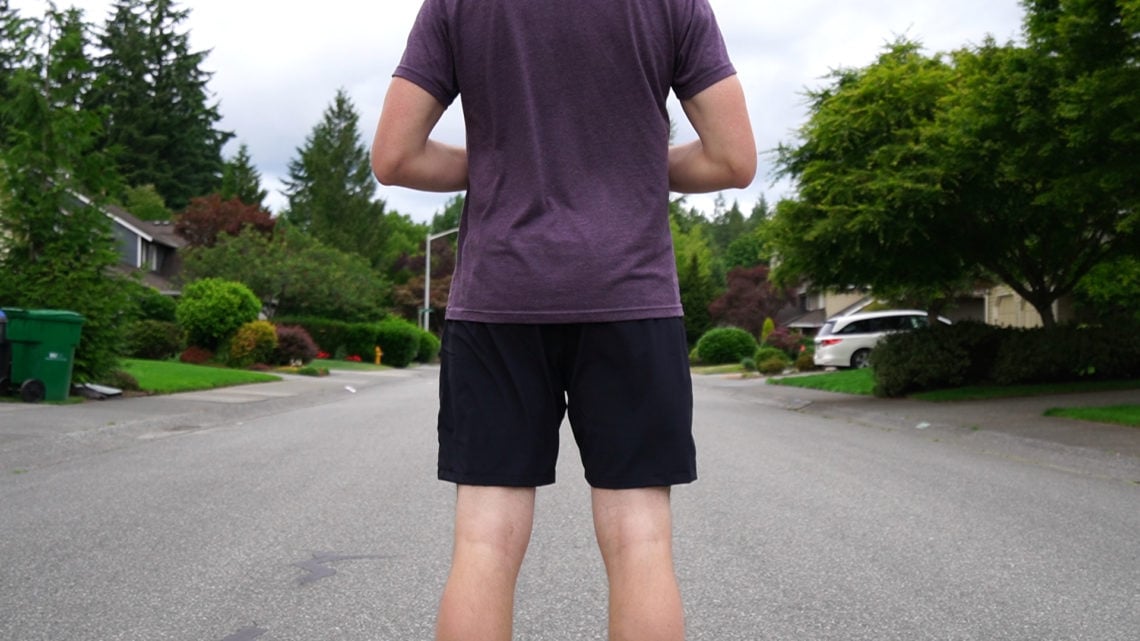 I'm 6'2″, roughly 180 lbs, 32″ – 34″ waist, and 100% not a model so don't expect anything too professional here.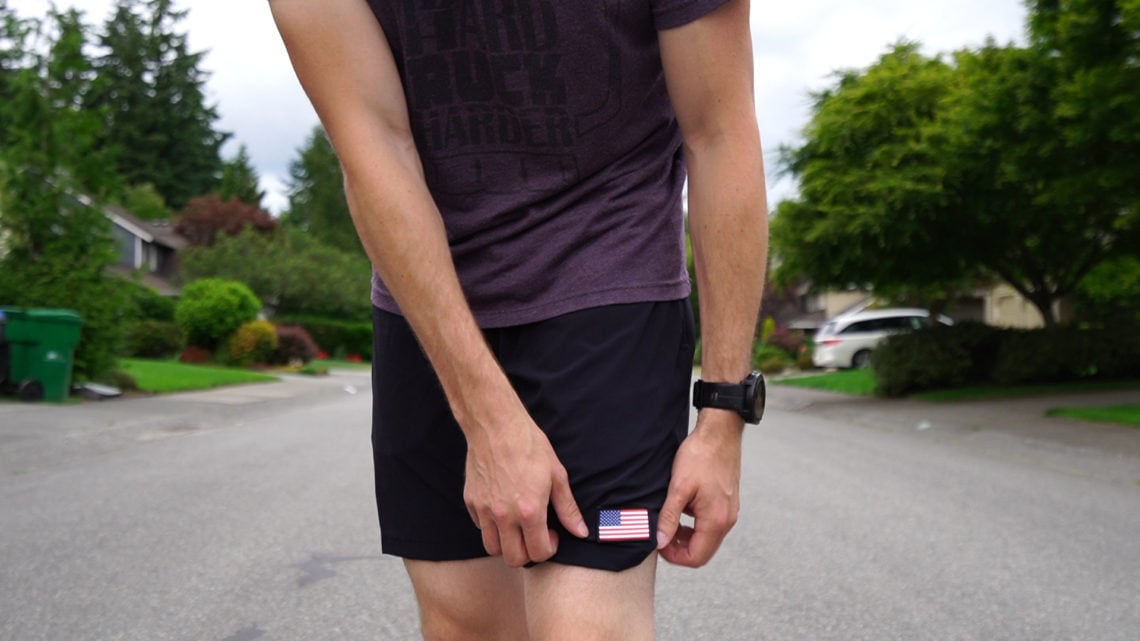 Here's a quick look at the flag logo…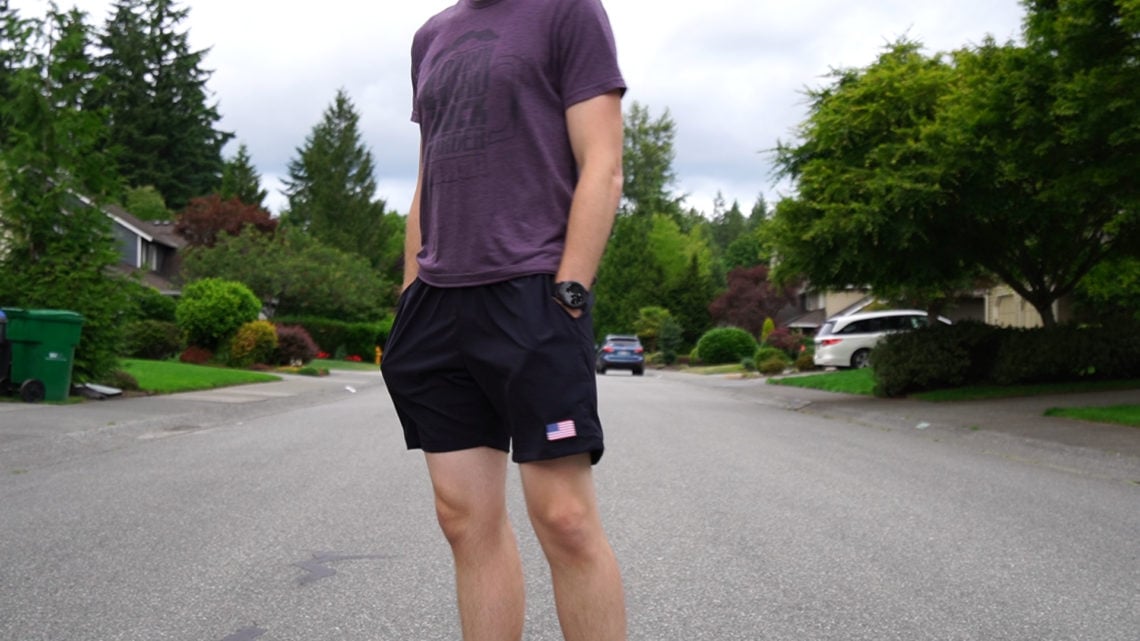 …and here's me with my hands in my pockets proving that these do have two front pockets.
First Look Conclusion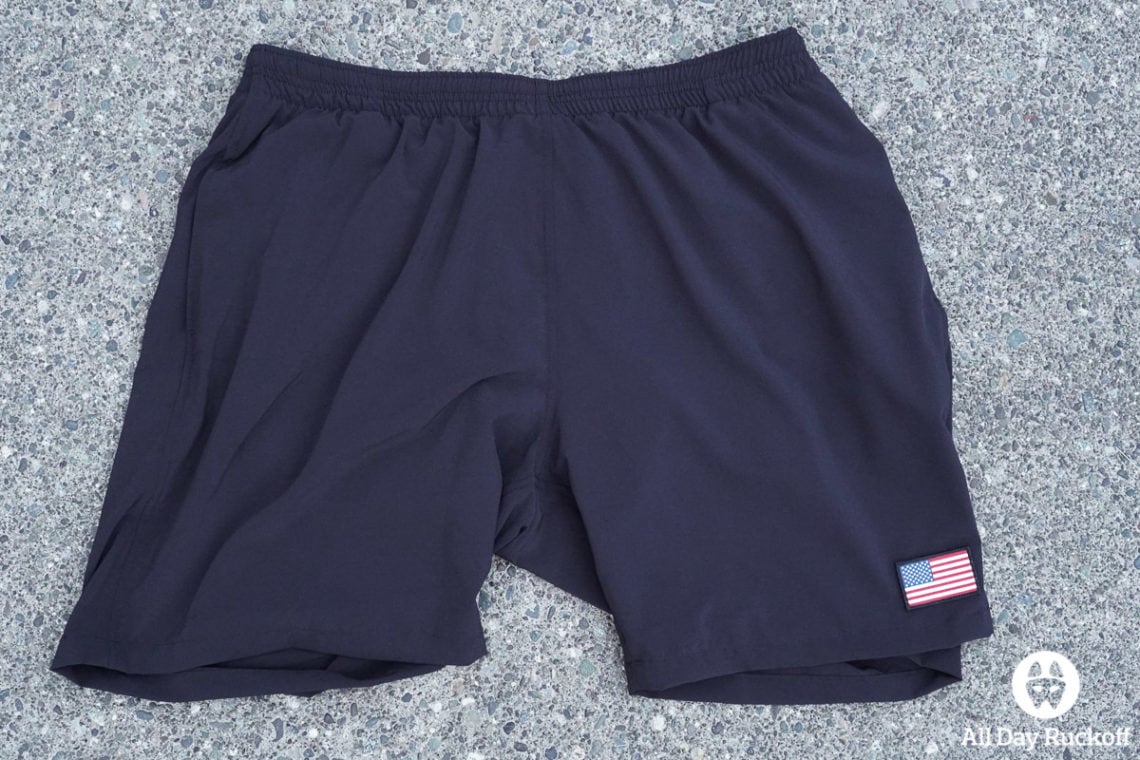 I was on the fence when I bought these shorts. I don't like spending $70 + tax for workout shorts. I needed a new pair and wanted to review some more apparel so I guess the stars aligned. I've actually purchased a second pair (in size Medium) to see how those fit as well. I'm impressed with the shorts and can't wait to get some solid workouts in with them.
If you own the shorts I'd love to hear your impressions. Either here in the comments or leave a comment on the video. Both are appreciated!