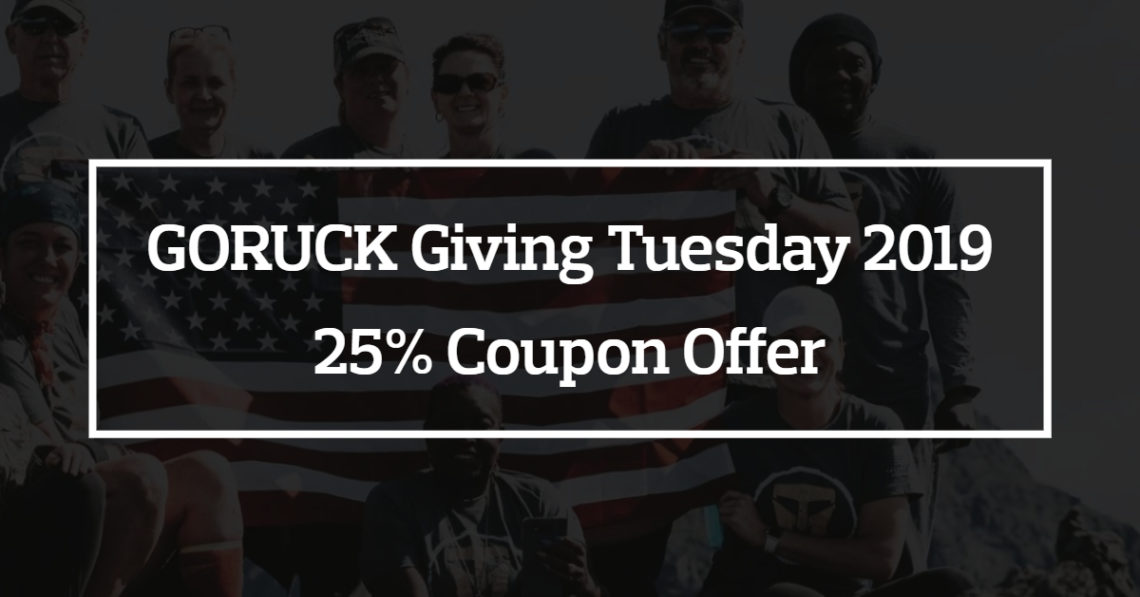 For Giving Tuesday GORUCK is offering up a coupon for 25% off anything (they sell) for those who register for their December, 2019 Rucking Challenge. That challenge benefits the Travis Manion Foundation so you end up with a cool patch (or shirt), Travis Manion Foundation ends up with a donation, and you end up with a nice 25% off coupon.
In previous years GORUCK has offered event discounts then donated event proceeds to charity which was pretty awesome. Since their Cyber Monday event sale was only one day long I was secretly hoping they would do something similar again this year.
If you want to take part in GORUCK's Giving Tuesday 2019 deal just purchase either the 12 Days of Rucking Patch or 12 Days of Rucking Shirt on 12/3/2019 and they *should* send a coupon code your way.