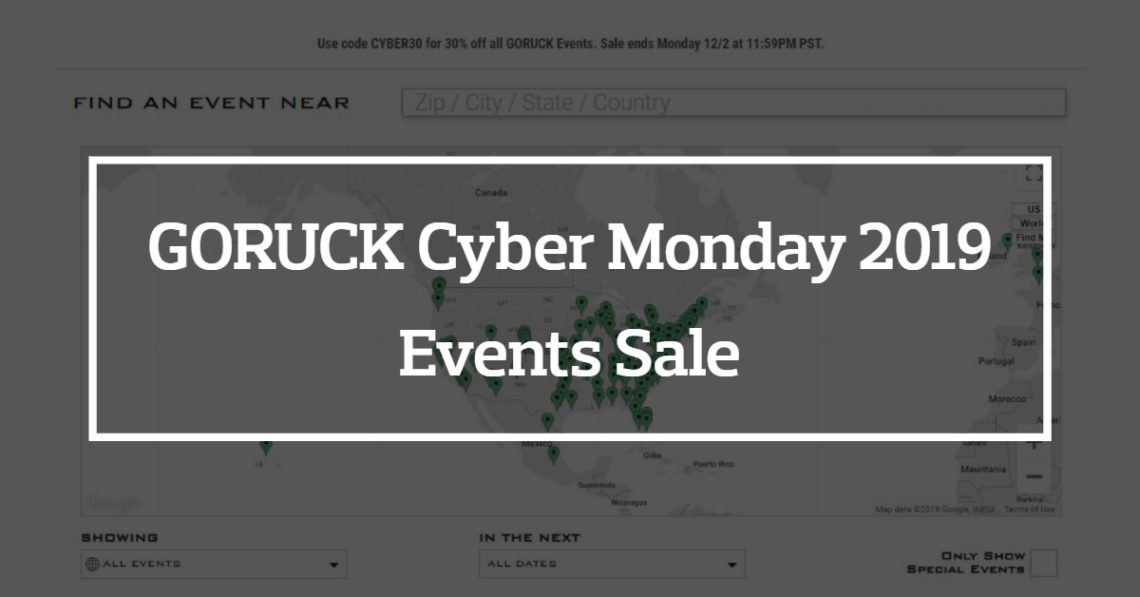 GORUCK's Cyber Monday sale is here! This year the discount is 30% off all GORUCK events when you use the code CYBER30. Although not as large of a discount as previous years I'm glad they still brought the sale back. 30% is a solid discount and I'll absolutely take any savings over no savings any day of the week.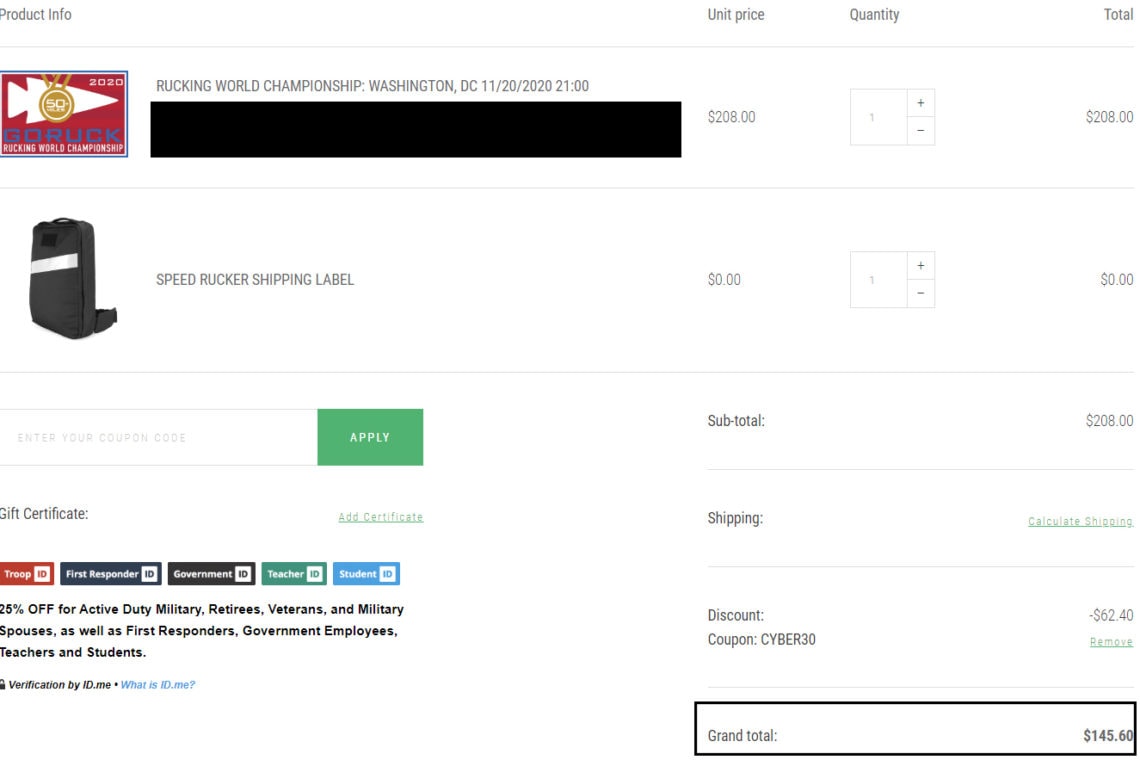 One thing to note is that this sale appears to include some of the events that have previously been excluded from discounts. I tested out the Rucking World Championship and am seeing it discounted 30% in my cart. I'm not sure if this is intentional or not so if the Rucking World Championship has been on your radar now might be the time to register and get that free Speed Rucker!
Any way you slice it now's a great time to fill out your 2020 events calendar. There are a ton of events out there to register for. Don't forget that GORUCK's "event voucher" program has changed so if you do end up cancelling your event you need to do so within 30 days AND you'll get a refund instead of an event voucher.
Will you be signing up for any events during the sale? Please let me know in the comments!