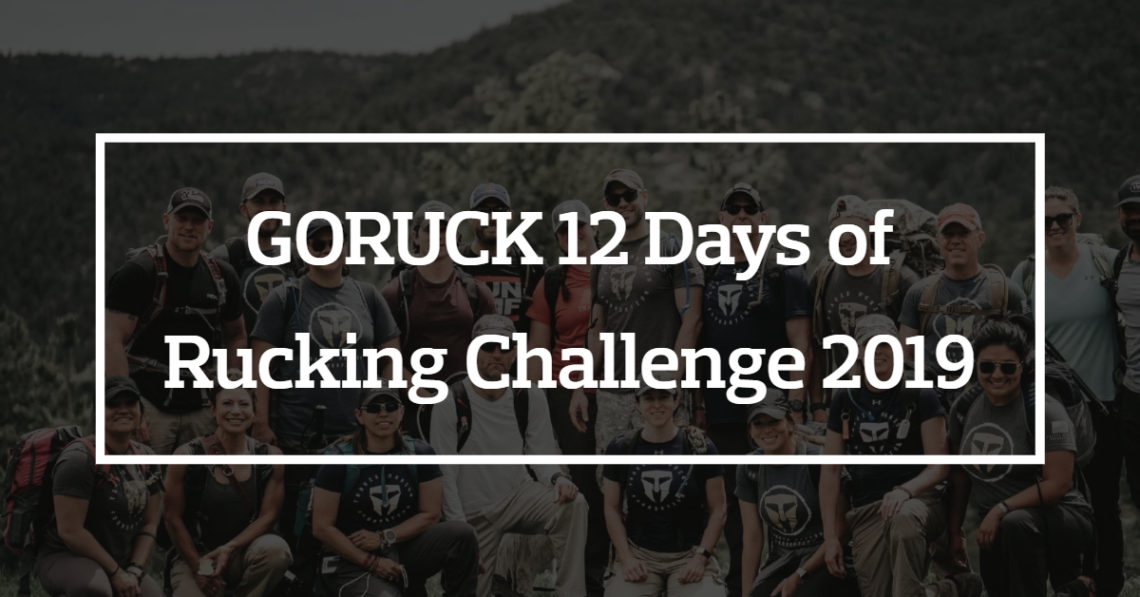 GORUCK's December, 2019 Rucking Challenge is called the 12 Days of Rucking. This challenge is a team up with the Travis Manion Foundation and involves 12 unique holiday-themes workouts to complete in the month of December. The reward for completing the challenge is an awesome holiday-themed patch.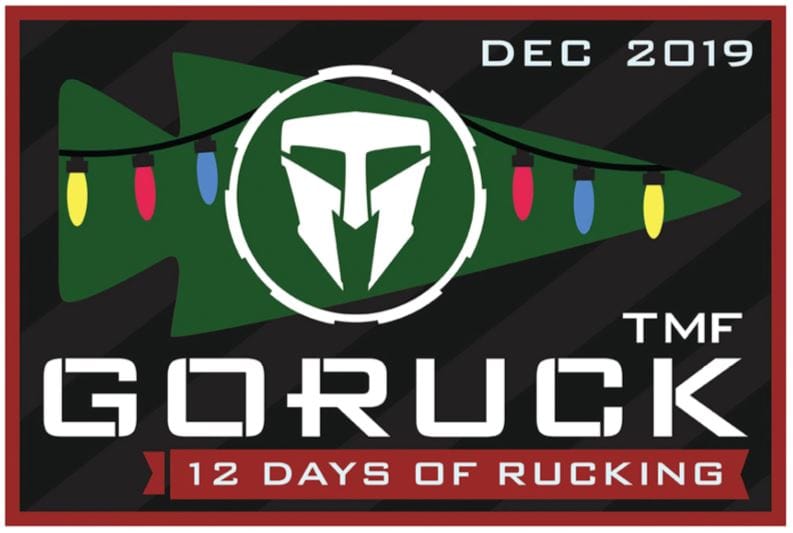 Although the workouts don't have to be completed in any order it makes sense to do the ones that require friends when you have a group together. That way holiday plans won't get in the way of you completing the challenge. For those looking to take part in the event GORUCK has put a PDF together with all of the workouts. If you'd rather not read the PDF then you can view them here!
The Workouts
Here are the workouts for the 12 Days of Rucking.
Day 1
Ruck 1 mile with a sandbag or other heavy object
Day 2
Introduce one friend to rucking and go on a two person ruck
Day 3
3 Rounds:
30 Ruck Squats
30 Push Ups
30 Ruck Swings
Day 4
Ruck to carol at 4 houses or businesses
Day 5
Day 6
Ruck AFAP with a weighted sled or heavy object for 16 minutes
Day 7
7 Rounds:
Ruck 7 km
Day 8
Ruck 8 candy canes or cookies to a friend
Day 9
9 Rounds AFAP:
Ruck 200m
9 Ruck Thrusters
Day 10
Ruck 10 flights of stairs
Day 11
11 Rounds:
Ruck 100 meters
11 Sandbag or Ruck Cleans
Day 12
Ruck 12 cans to a nearby donation center
Final Thoughts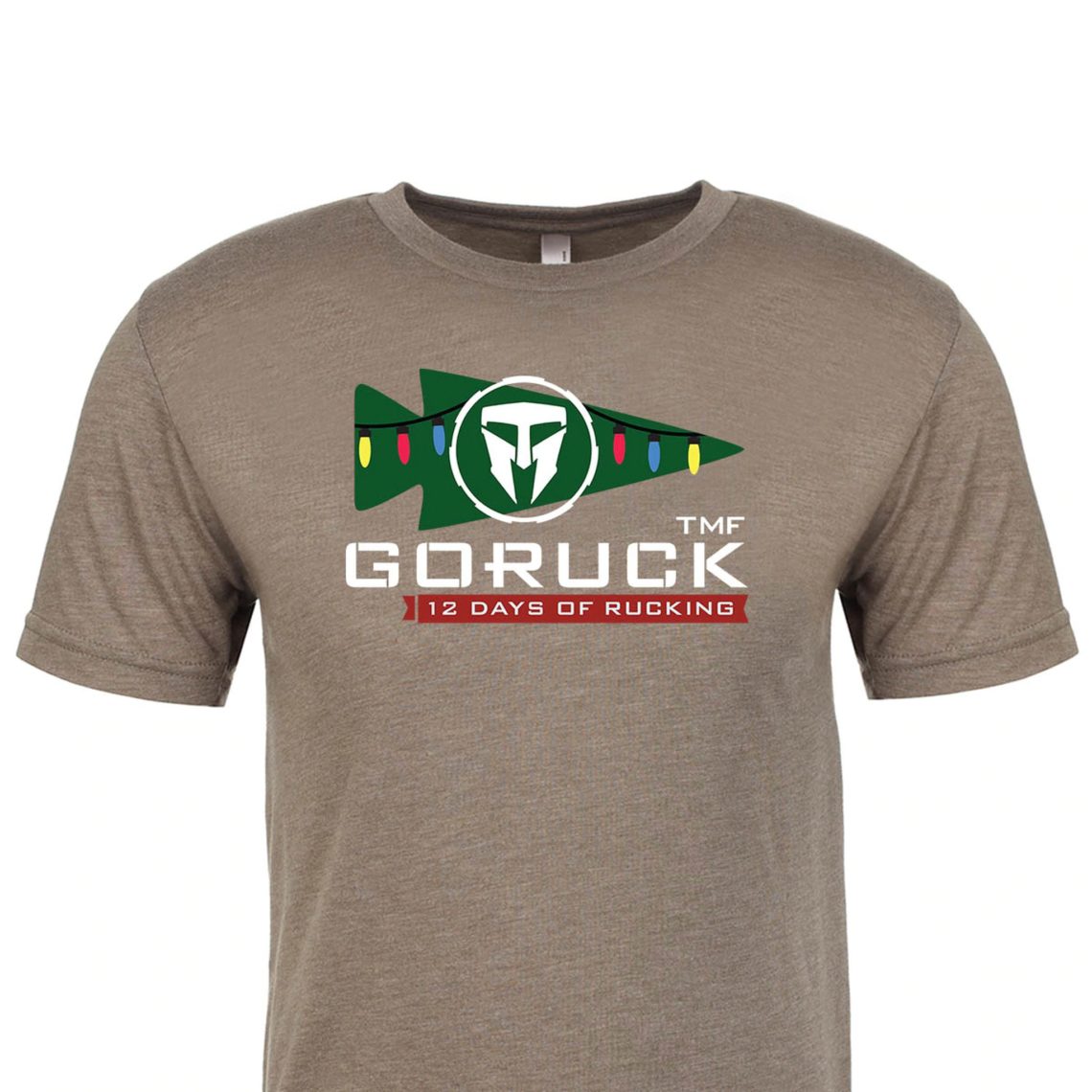 This challenge is a fundraiser for the Travis Manion Foundation which means it's not free to get the patch this month. If you'd like to support the Travis Manion Foundation you can order a patch for $25 or a shirt for $25. Each brings its own level of festivity to the challenge although you won't receive it until after the holiday.
Have fun out there this month hopefully you enjoy the 12 Days of Rucking!