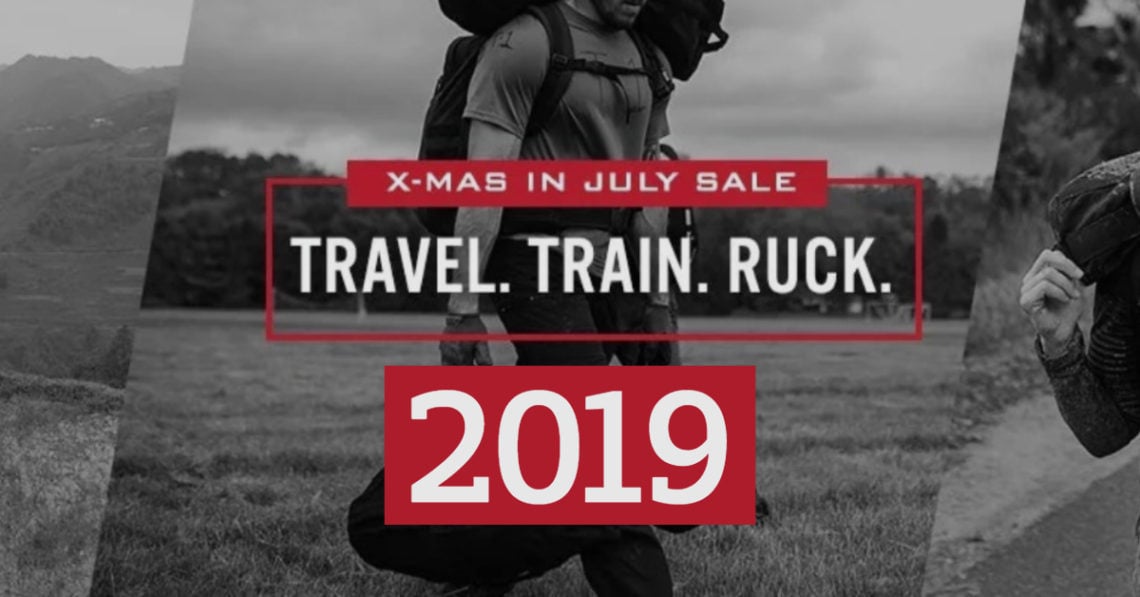 GORUCK Christmas in July 2019 is live! I'm not sure what month it is anymore! With completing a GORUCK 4th of July event on June 29th to GORUCK releasing their Christmas in July sale and July Monthly Rucking Challenge on June 30th… is it still June? Who knows anymore…
Either way there are a bunch of items on sale at GORUCK right now!
The Video
The GORUCK Gear Sale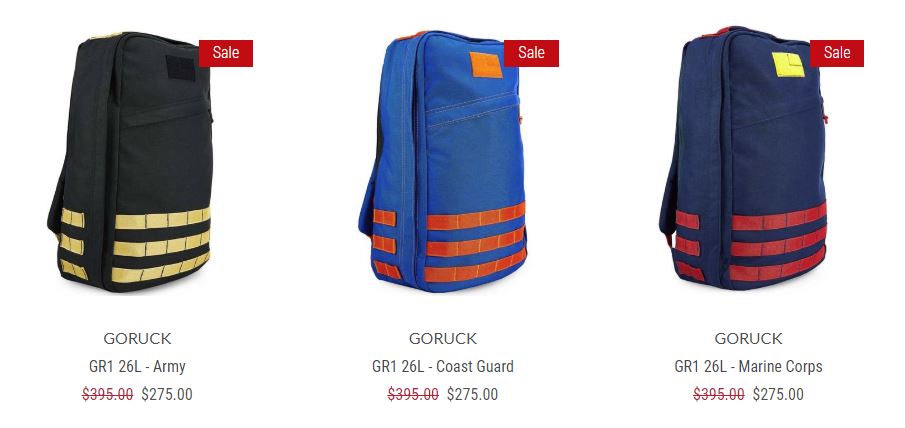 The larger items on sale are the GORUCK GR1 (in various colors) for $275 which is discounted down from $395. The biggest surprise here is that included in the sale is the recently released surplus Military Branch GR1 a Rep Your School GR1s. Those were all released at $315 for pre-order and they're showing up now for $275.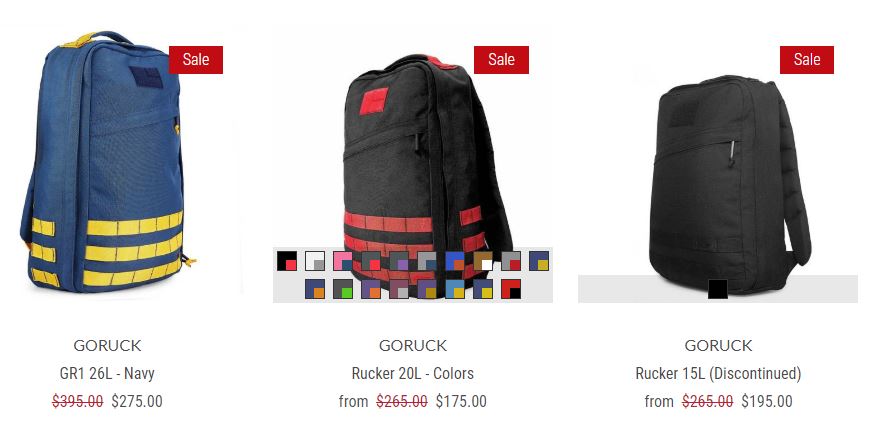 Next up we've got the 20L Rucker down to $175 from $265 which is a great deal in itself. Arguably the best pack for rucking for $175… it's hard to beat.
There's various GORUCK accessories on sale as well… field pockets, packing cubes, tough bag, etc. Very in-line with previous Christmas in July sales.
The GORUCK Bundle Sale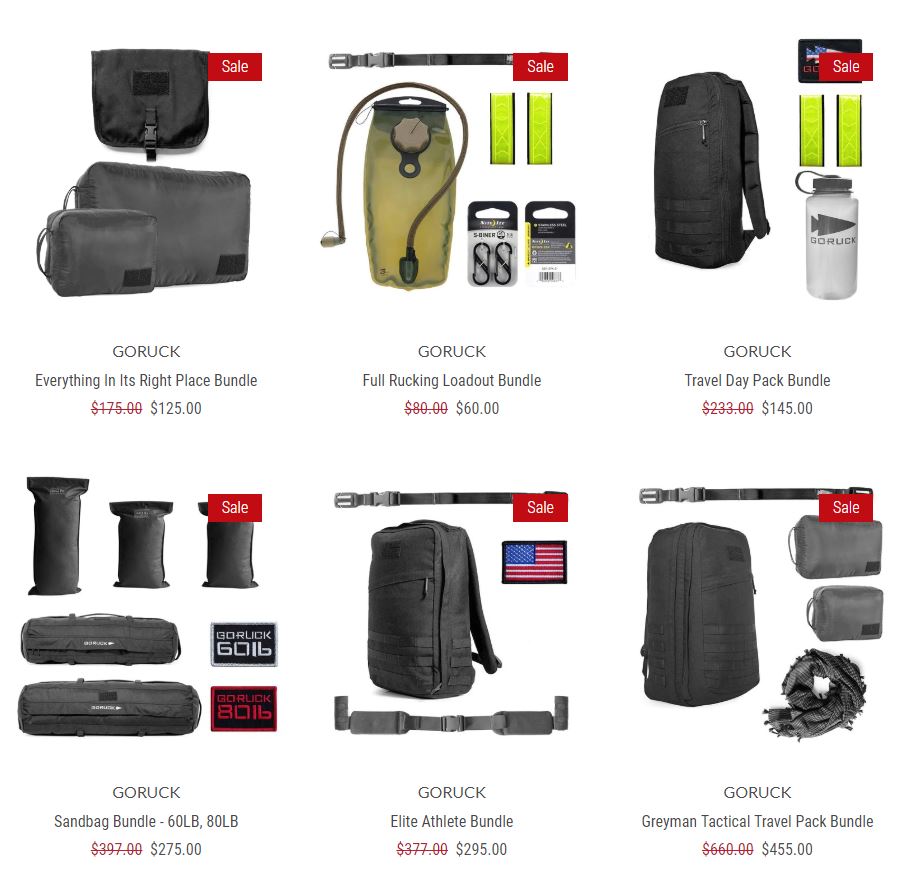 If you've been in the market for a number of pieces of GORUCK gear then one of these bundles might suit your needs. The only bundle that doesn't seem like a huge deal to me is the Elite Athlete Bundle. The big draw on that one is you're getting the Black Rucker 20L (which isn't currently on sale) but if you can handle one of the colored Rucker 20L packs then you can save even more money than that bundle.
The GORUCK Apparel Sale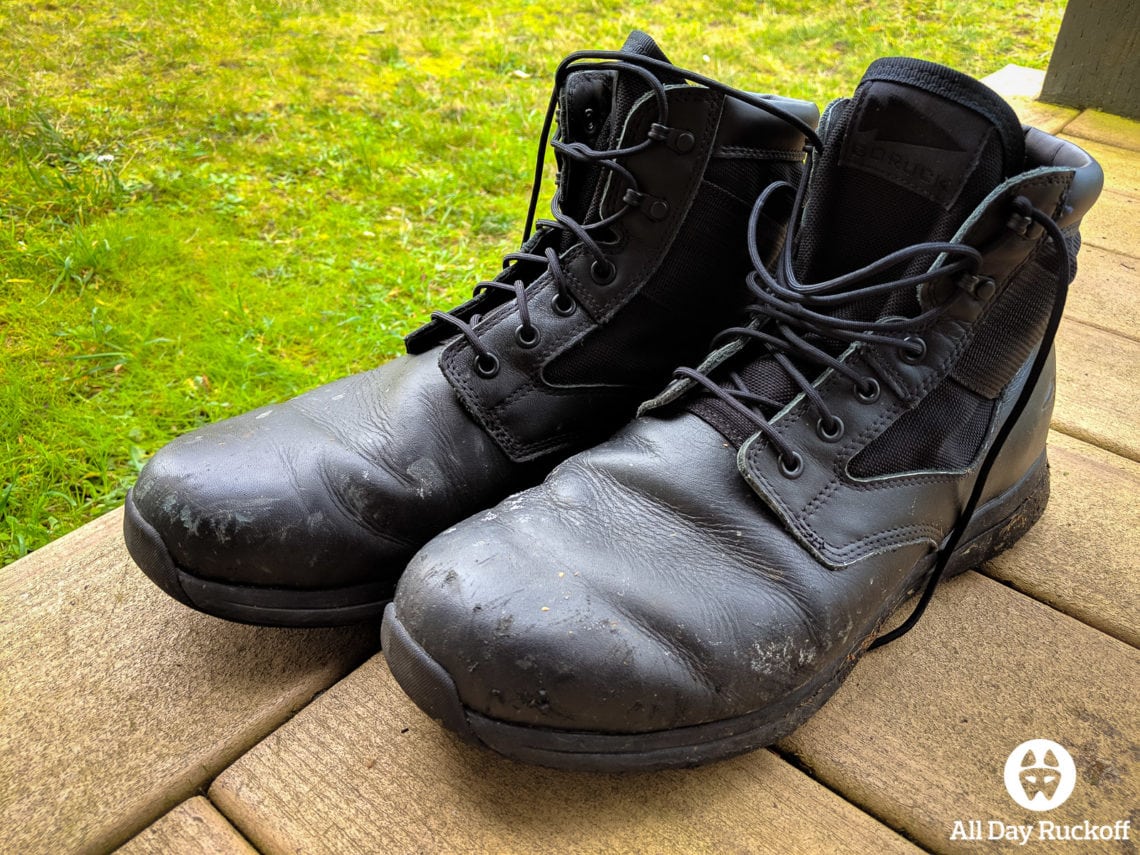 I think the standout for the apparel and clothing line of this year's sale is the MACV-1 boots for $125. They're $70 off retail and come with the same lifetime warranty that they would have even if they weren't on sale. I wasn't sure how the lifetime warranty would work (for shoes) but based on recent posts on social media it sounds like GORUCK is indeed completely replacing boots that fail even after hundreds of miles.
There's lots of other apparel on sale as well (almost too much to list) so check out the sale page (or below) to view all the details!
The Entire Sale


Overall Thoughts
There's a few things that surprised me with the GORUCK Christmas in July Sale 2019. First off it's starting on June 30th which I never saw coming. Second there's gear on sale for cheaper now than the pre-order price only a few months ago. Third, the GR1 Heritage was not included in the sale. We'll see how the month shapes up but
Like with most GORUCK sales (except for the craziness last Black Friday) inventory is limited to what's on hand so grab what you want now before it's gone. Did you grab anything? Let me know (as well as your thoughts on the sale) in the comments below!