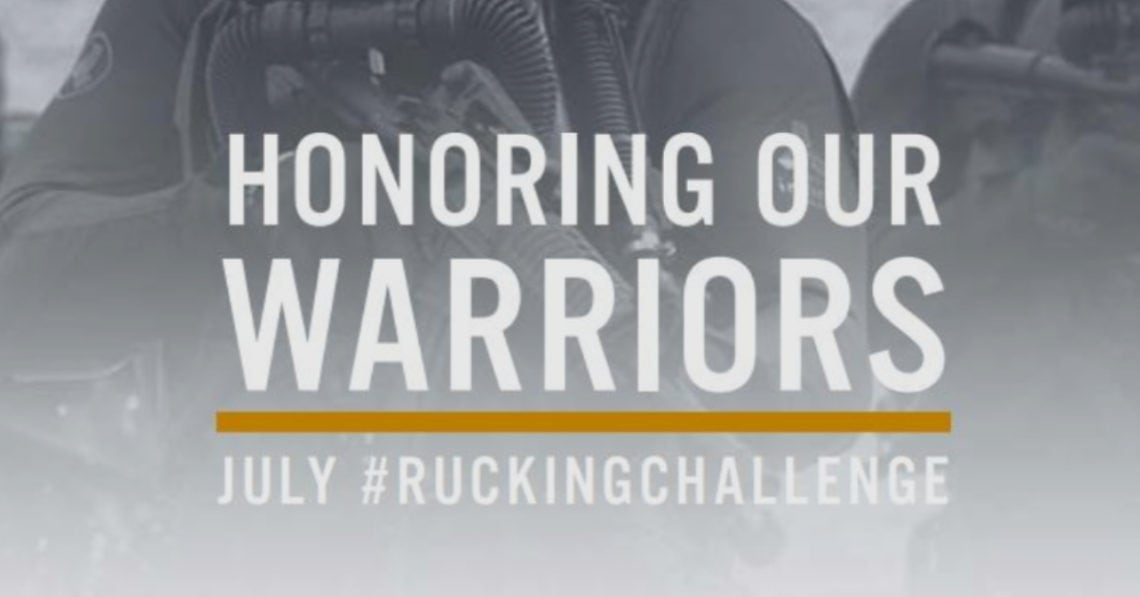 The GORUCK Monthly Rucking Challenge for July has been announced! This month the challenge benefits the Navy Seal Foundation.
Like last month's rucking challenge this challenge, called the Honoring Our Warriors, has three different tiers to shoot for: Bronze, Silver, and Gold.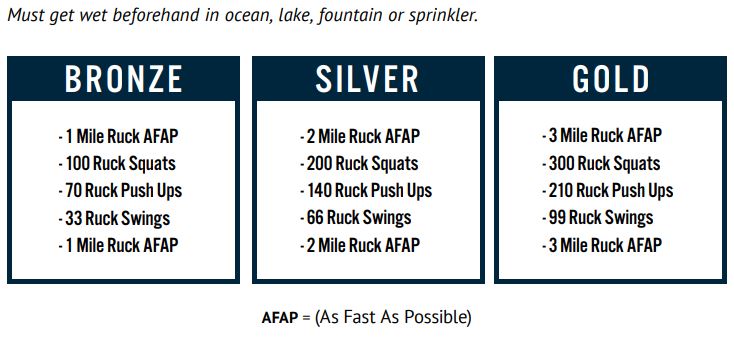 The requirements to achieve these tiers are a combination of workouts and miles. The bronze patch required 25 miles and 3 beginner workouts, the silver patch is 50 mile and 3 intermediate workouts, while the gold patch is 75 miles and 3 advanced workouts.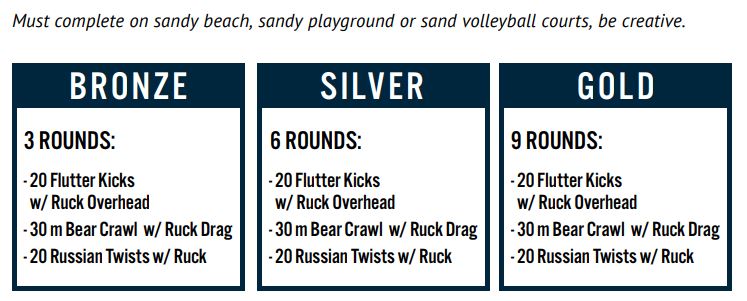 Checking out the workouts they definitely seem like they'll be challenging and some will take a bit of time.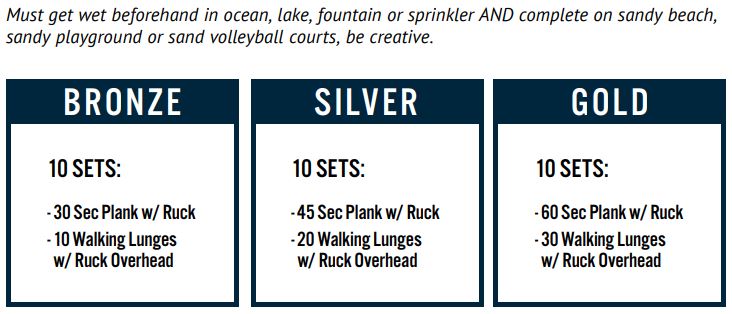 One unique factor is that each workout has a requirement tied to them. My guess is that some people will be getting a little creative here when finding a sand pit or beach.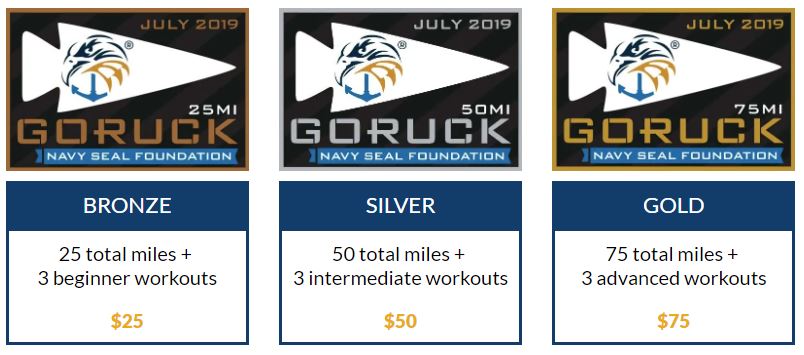 All of the patches this time around (like last time) cost money with that money going to the Navy Seal Foundation. The Bronze patch is $25, Silver is $50, and Gold is $75.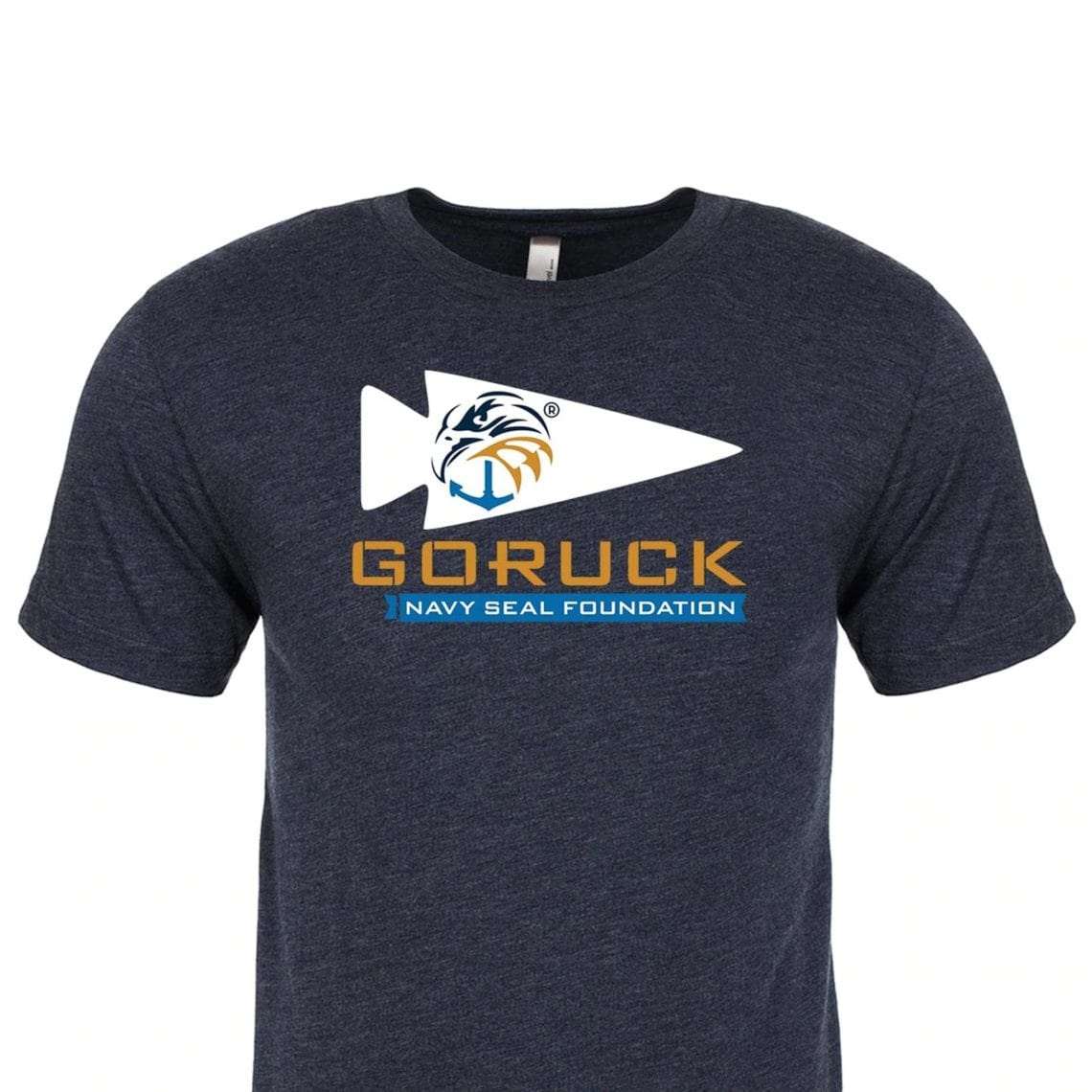 There are shirts available again as well for $25 with the patch design on the front and gold GORUCK Spearhead on the back.
If you're signing up I'd love to hear what goal you're shooting for and where you'll be getting wet and sandy for these workouts!