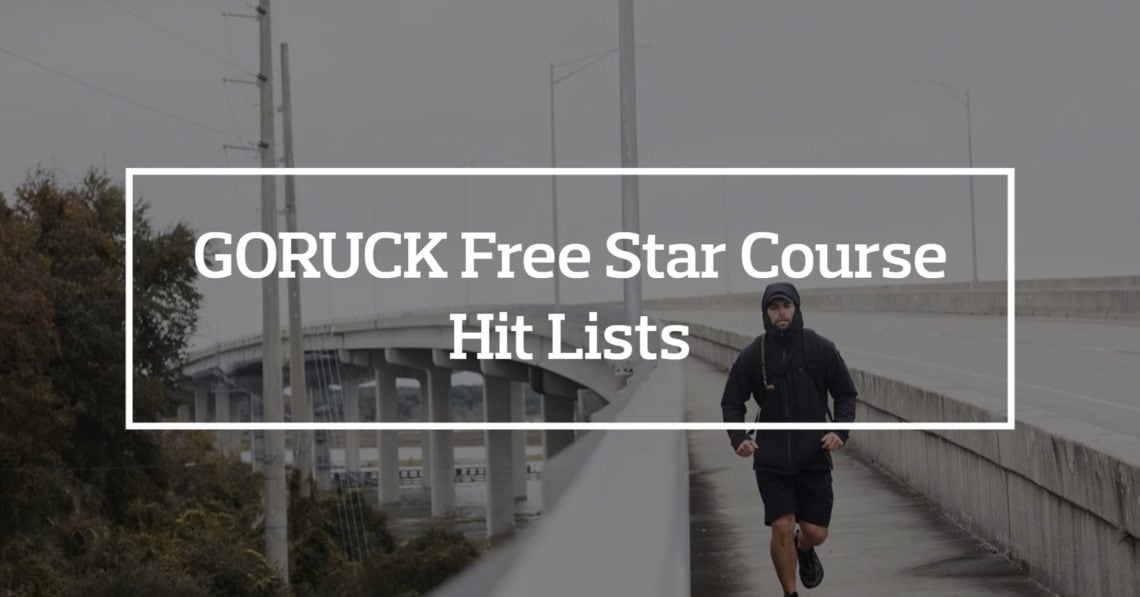 I'm not sure how things are going over there but over the past few weeks life has definitely changed around here. Schools are closed, bars are closed, stores are closed, parks are closed… everything seems closed. Group gatherings have been banned so it's not as if we can even get together to struggle through these times.
To assist with those looking for something to do GORUCK has released numerous Star Course "Hit Lists" for 27 cities. Included in the release are 5k, 10k, 15k, and 12 mile distances.
If you want the complete download for all hit lists across all distances you can grab that right here. In addition GORUCK provided the following information on how this will work (if you want a patch) and tips fro staying safe.
How this Works:
Download the hit list for your city here and choose the mileage you would like to ruck.
Go out and get some miles with a ruck on while abiding by social distancing rules #keeptraining
Track your route and take a screenshot of it when you finish. Post it and tag @goruck to be eligible for a special COVID-19 patch that will be available to order in April.
Tips for Staying Safe:
If you're rucking alone, go out during daylight hours and avoid any areas or neighborhoods that could pose danger. Bring your cell phone in case of emergency.
If a waypoint is a location (park or beach or building) that is currently closed, pick a new spot nearby – do not break any laws or unnecessarily tax law enforcement now or ever.
Bring plenty of water and snacks. Stores and restaurants may be closed in your area, so bring everything you need to stay hydrated and energized.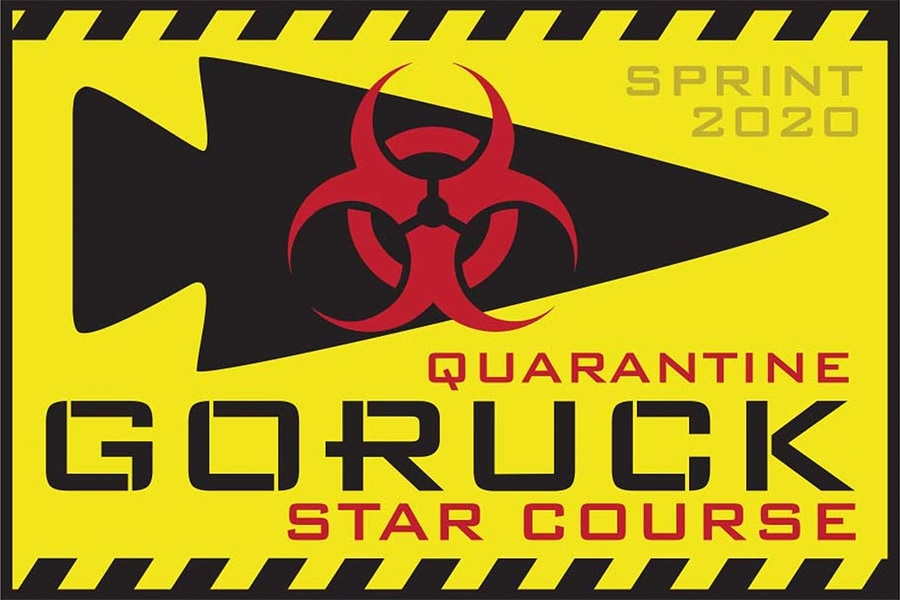 If you complete one of the Sprint Series events (5k/10k/15k) then you're eligible for the Sprint Series 2020 Quarantine patch. We can only hope there's no Sprint Series 2021 Quarantine patch…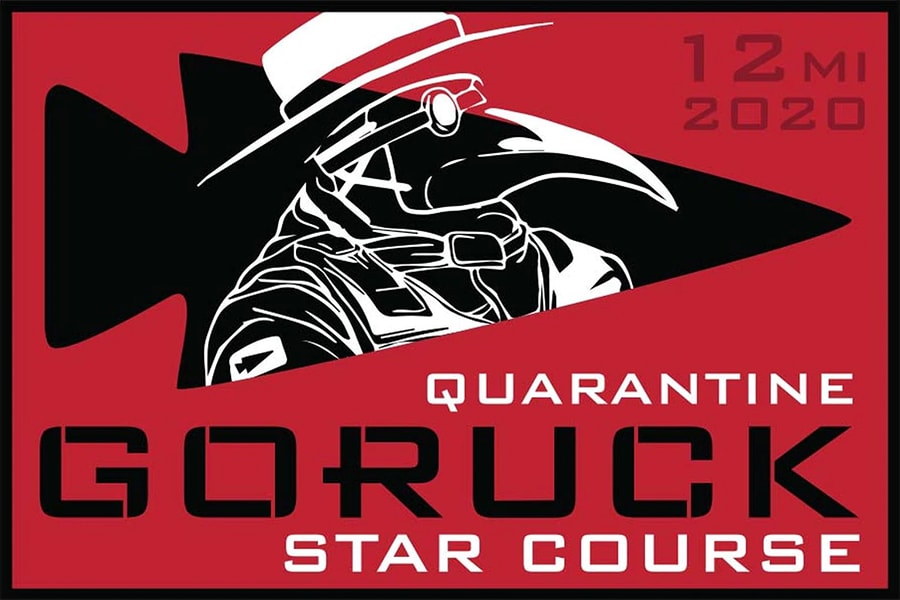 If you complete the 12 Mile Star Course then you're eligible for the 12 Mile Quarantine patch.
If you want to grab a shirt to show your efforts getting out after that virtual Star Course then GORUCK has you covered (literally) there. There's shirts for both the 12 Mile Star Course and Sprint Series Star Course.
With 3,300,000+ Americans filing for unemployment right now it's nice to get some free fun in the form of good living. Might as well print off one of these sheets, practice some good social distancing, and get a nice ruck in! Will you be taking part in this? Let me know in the comments!