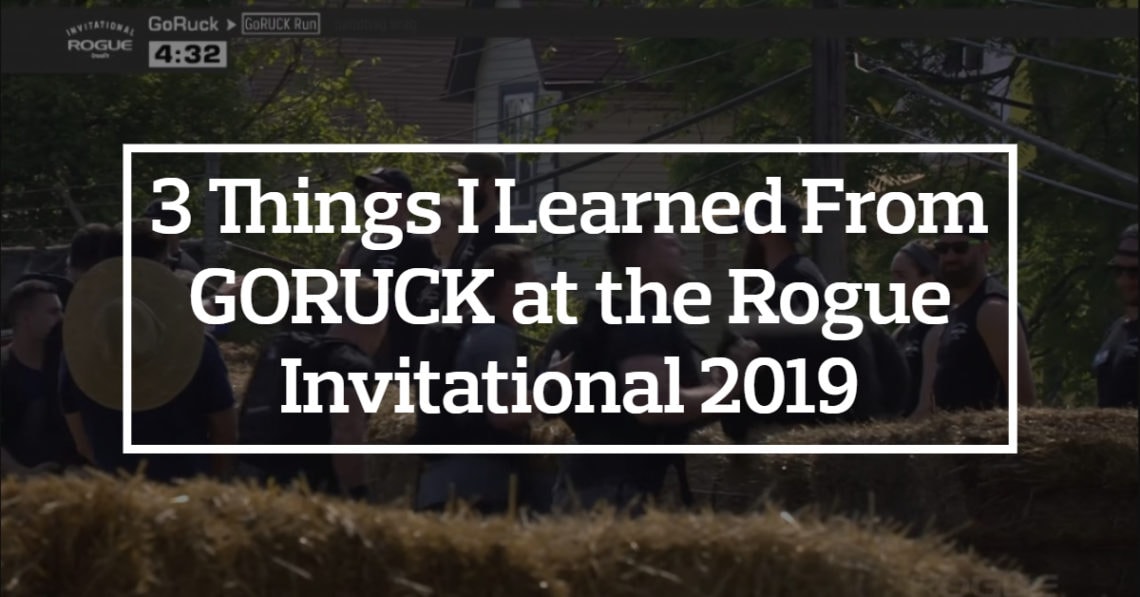 I unfortunately wasn't able to watch the Rogue Invitational live but I did watch some of the coverage after it had aired.
The Things I Learned
After soaking in the excitement here are a three things I took away from GORUCK's participation in the event.
1) Even Pros Get Hurt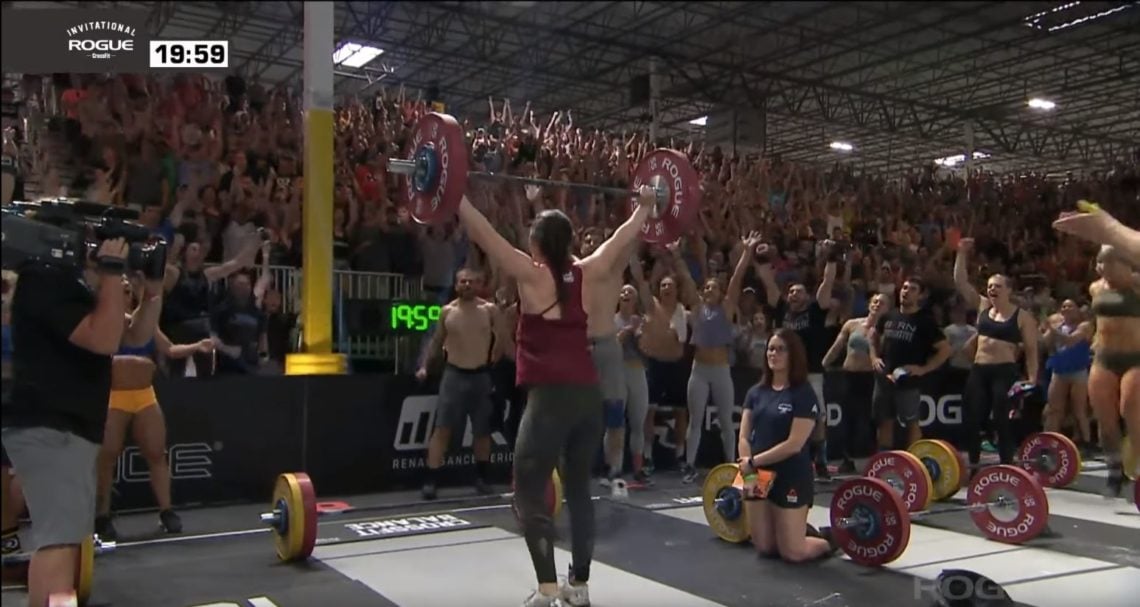 Catlin Meade was essentially pulled from the crowd and competed in place of Elizabeth Parry for Team CrossFit Balance. She was the talk of the event with the entire audience cheering her on as she completed multiple 145 lb snatches. Elizabeth Parry was unable to participate because she lacerated her hand and broke a finger during the opening event at the Rogue Invitational.
It was never brought up but looking back what was that original event? The GORUCK Team Workout. Elizabeth Parry cut up her hand and broke a finger during the GORUCK Team Workout at the Rogue Invitational.
It's rare but every now and then I do see injuries happen at GORUCK events. Hearing about Elizabeth Parry getting hurt is just a reminder that rucking, GORUCK events, and fitness in general has some risks. Just because you've completed 20 or 30 or 100 GORUCK events doesn't mean you can't get hurt. I forget that sometimes as I get close to having completed 50 GORUCK events.
Be as careful as you can out there and try to stay safe!
2) You Can Spell GORUCK Any Way You Want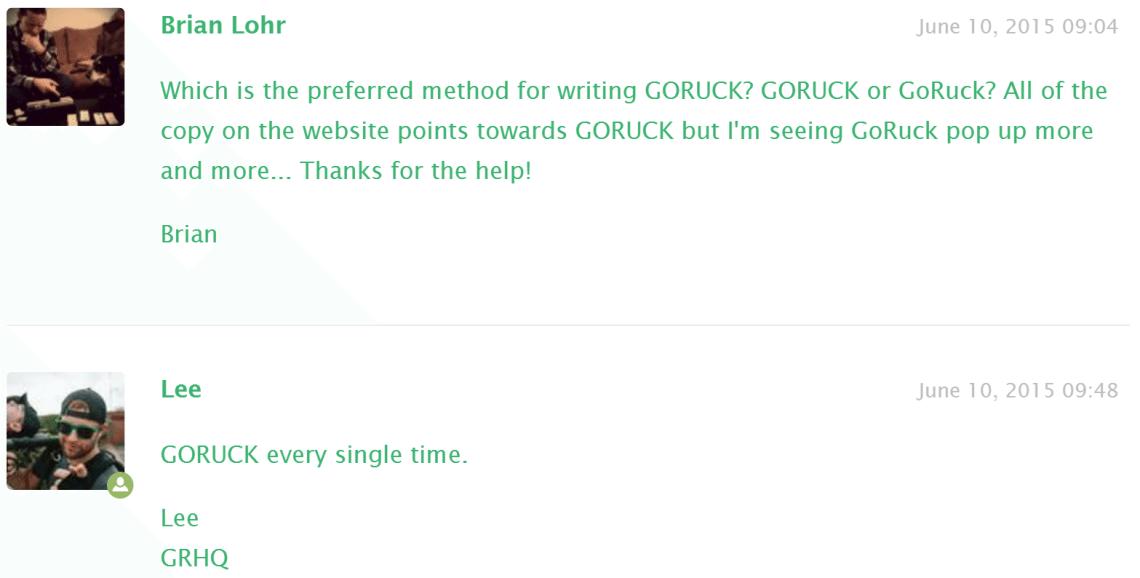 There was a time when GORUCK explicitly stated that you capitalized every letter in GORUCK. It wasn't GoRuck, GoRUCK, gOrUCk, or GOruCK. It was GORUCK. After watching the Rogue Invitational it seems either that has relaxed a bit or someone royally screwed up. During the coverage I was paying attention to I saw the media use three different capitalization methods for GORUCK.


We've got GORUCK which most of us are accustomed to seeing.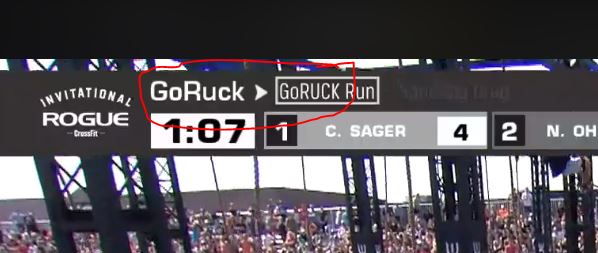 And we've got GoRuck and GoRUCK both appearing on the same screen together. At least we didn't see GORLICK on there right? The real issue here is seeing all those people running with their rucks… I hope their knees are okay 😬
3) Competitive GORUCK is Fun to Watch
Those GORUCK events at the beginning of the Rogue Invitational were fun to watch! They definitely felt like GORUCK but the workouts were under 25 minutes in length which made them easy to digest.
I love Selection coverage and Team Assessment coverage but it's impossible (for me) to sit at a computer and consume 30+ hours of content. Being able to sit down and watch the GORUCK Workout in it's entirety was really enjoyable.
It also got me thinking about GORUCK, Ruck Clubs, and the Ruck Club competition events GORUCK had been putting on. Maybe there's something GORUCK can do with this as they move forward into this competitive space.
In our world a short event is a 3.5 hour GORUCK Light. Seeing GORUCK and 25 minutes together feels weird but watching it seemed right. It will be interesting to see if they pursue anything in this area.
That Was Fun!
It was so fun seeing GORUCK at the Rogue Invitational. If you haven't watched the live coverage yet you can get links to it here! It's worth taking 25 minutes to at least watch the team event. Did you have any takeaways from watching the Rogue Invitational? I'd love to hear them in the comments!