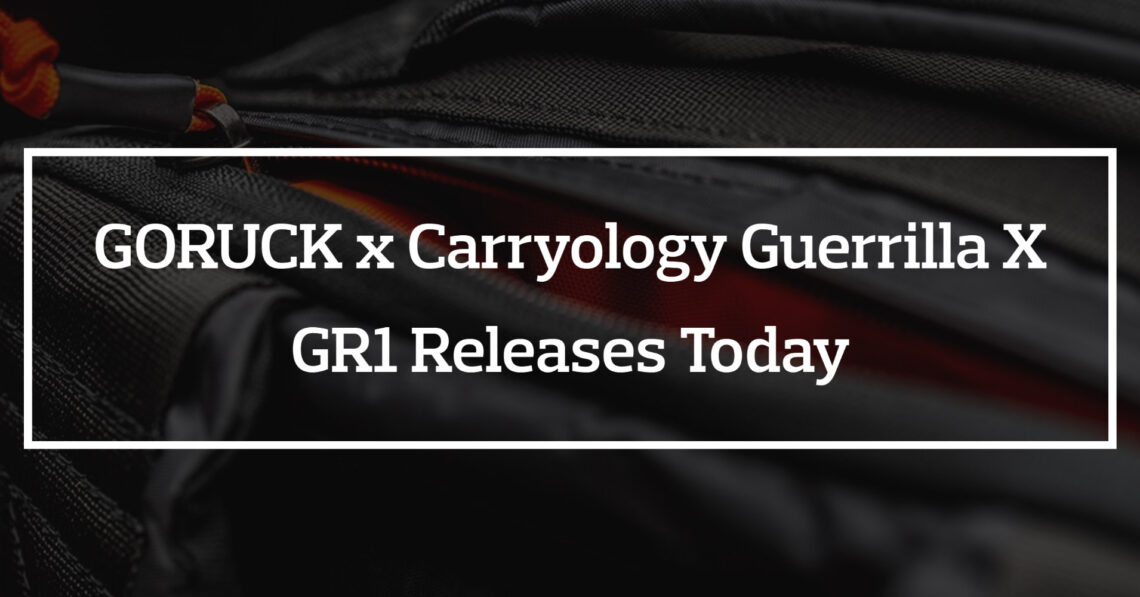 GORUCK and Carryology have come together to produce a limited edition GR1 named the Guerrilla X. This isn't the first time GORUCK has collaborated with a group in the past for a limited run of packs however this is the first time they've worked with Dyneema fabric.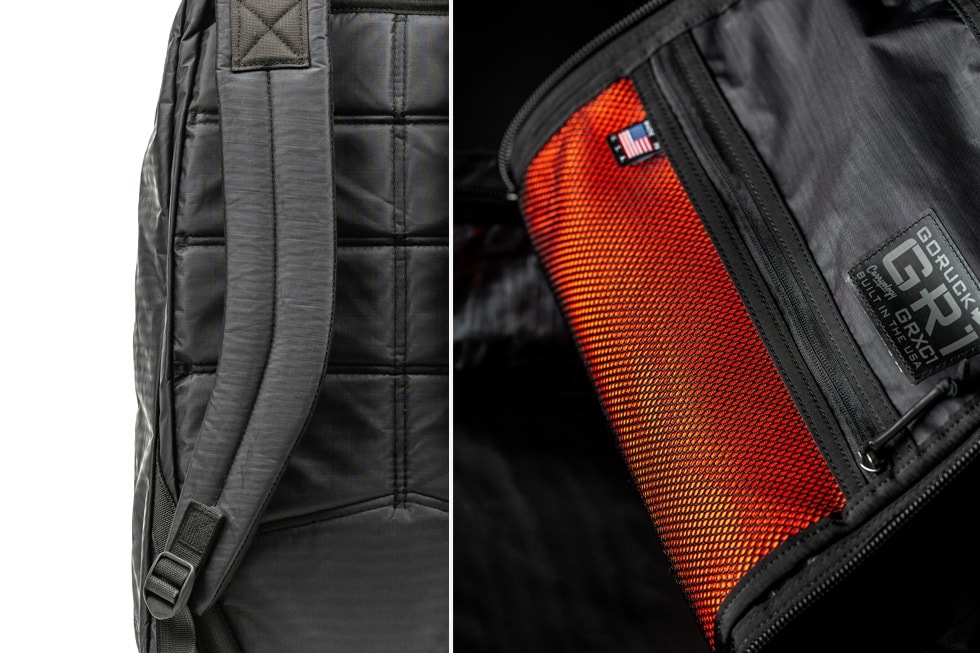 The Guerrilla X GR1 will be made mostly from a Dyneema CT9Hw6/blkwov6 fabric which is heavier than the standard Dyneema fabric you see and should be lighter than 1000D Cordura. It appears that 95% or so of the pack is made out of the new black Dyneema however however there's orange 500D Cordura accents throughout the inside and talk of 500D Black Cordura under the shoulder straps.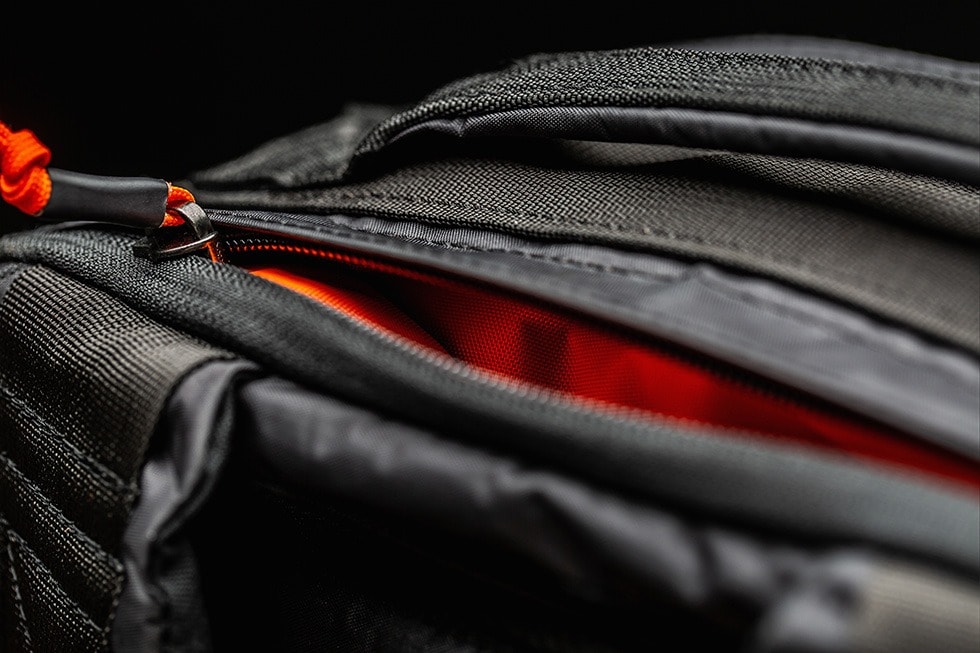 Taylor Welden (of Carryology) confirmed on the podcast that both the 21L and 26L will feature the new "sunglasses" pocket we recently saw in the latest Heritage packs.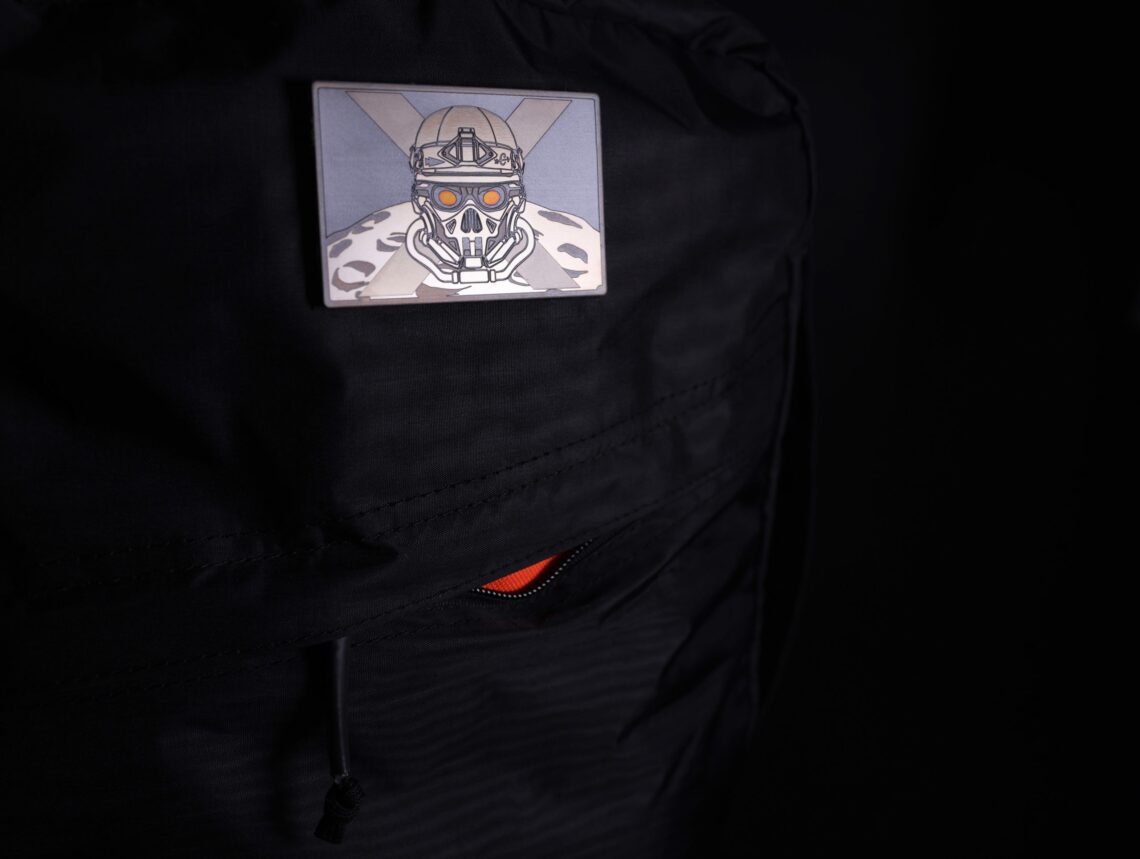 In addition they'll come with a limited edition 3″ x 2″ laser engraved titanium patch made from Marc Mummert of Mummert Knives. Checking their store you can find a $75 sold out 2.1″ x 3.4″ titanium patch… so if you're mentally trying to price this bag maybe factor that value in for the patch.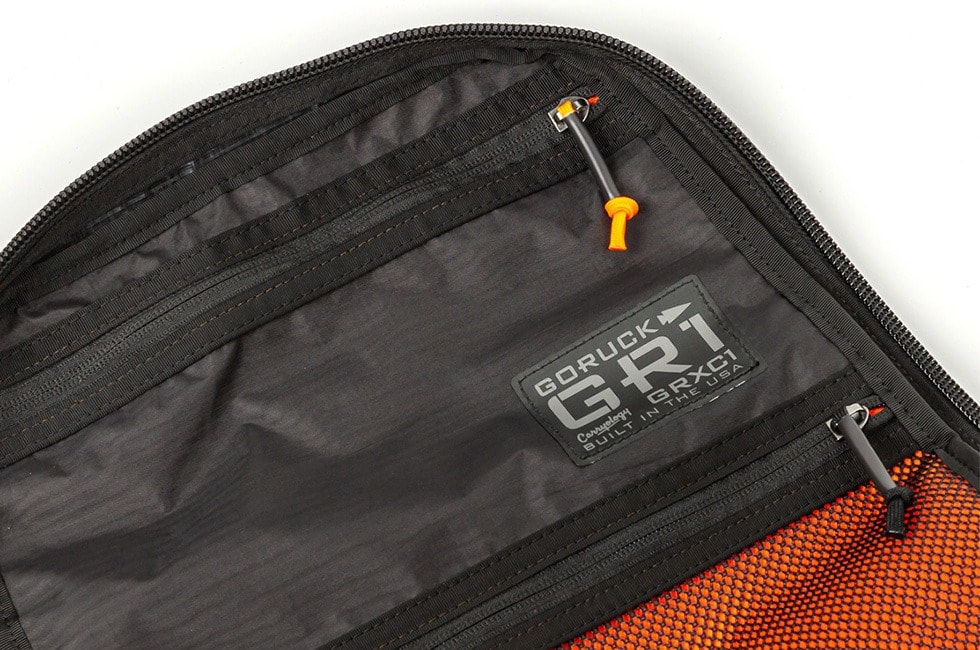 The Guerrilla X GR1 is made in the USA, will be released at 1 PM PST / 4 PM EST in a limited (actual number hasn't been released) edition, for an amount of money that also hasn't been released.
My Thoughts
I'm excited to see GORUCK using a newer fabric in a pack. It should be interesting to see what these weigh and I'm glad they went with the GR1. I'm not thrilled that I don't know the price or quantity being released but I guess we'll have that figured out pretty soon. As I mentioned in the interview with Taylor I'm planning on picking one up and seeing how it is. GORUCK has a 30 day return policy so if there's an issue it can always go back.
Have any thoughts on this pack? Will you be picking one up? Let me know in the comments below.