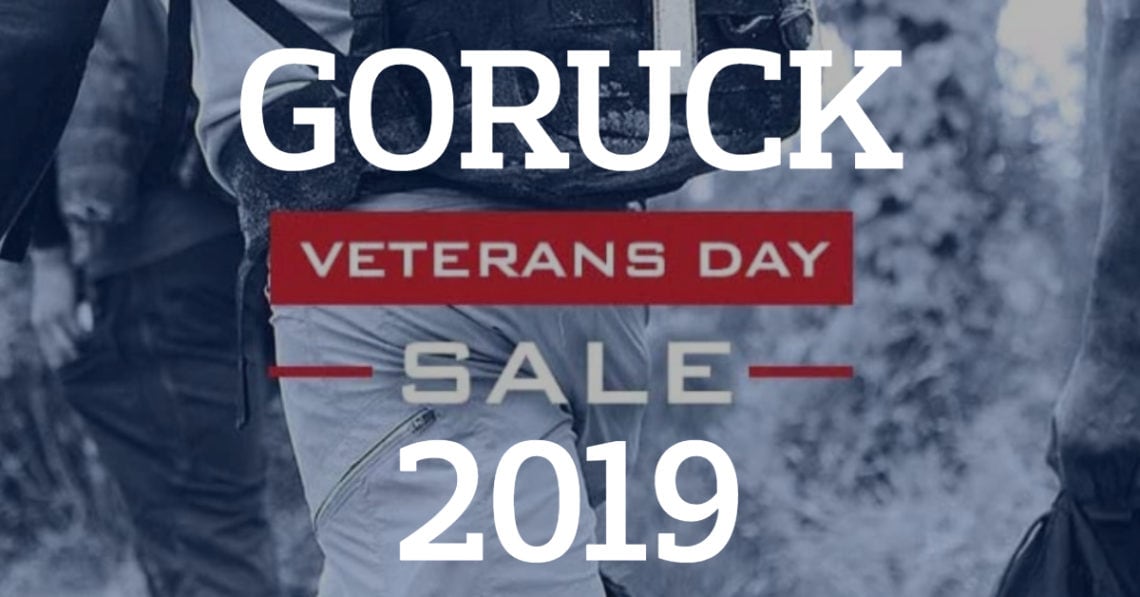 The GORUCK Veteran's Day Sale for 2019 is here! Although the number of products on sale is slightly less than previous years some of the markdowns here are fairly substantial.
Most notable (to me) is the Rucker 20L at $125 and the Rucker 25L at $135. That's roughly (give or take some change) 30% off off their list prices of $175 and $195. For those of you wary about the made in Vietnam Ruckers (from a durability standpoint) I've used mine at a recent GORUCK Tough and it held up great. Although I'm not thrilled where it's made it's still a tough pack.
In addition to the Ruckers being on sale the GR1 is down $30 and sandbags on both end of the spectrum are on sale. The lightest sandbag (20 lb) is down to $55 from $95 and the largest sandbag (120 lb) is down to $85 from $155.
Finally, there's a ton of apparel on sale… nearly everything GORUCK makes in terms of apparel is discounted. If you're curious what GORUCK's sale page looked like during the start of the sale then here it is in one giant image.


Final Thoughts
Although there's not as much on sale as I was expecting this year there are some incredible deals. Those $125/$135 Ruckers are solid and if you want a 120 lb sandbag it's tough to beat that price. I don't think I'll be buying anything this year (mostly because I have everything I need) but if I didn't have a Rucker I would scoop one of those up. In addition the American Rucking Sweatpants are great for rucking and lounging around the house so they're a solid buy during the fall months.
Will you be picking anything up from the sale? I'd love to hear what you're grabbing down below!