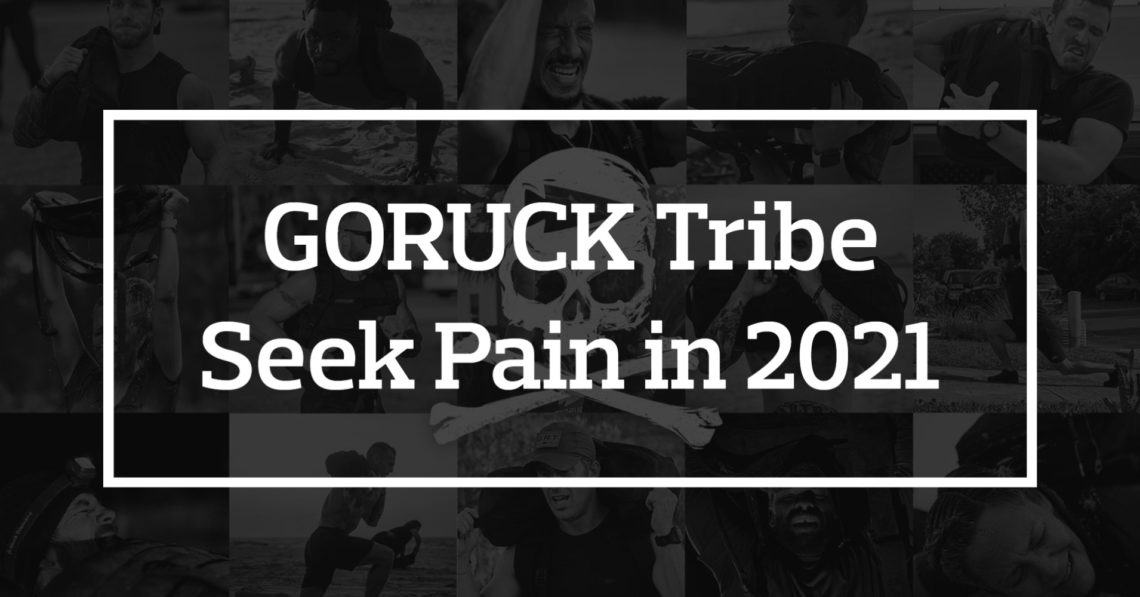 GORUCK has just launched their newest program: GORUCK Tribe. GORUCK Tribe is a "patch of the month" club that comes with requirements to earn each monthly patch. There are three (sometimes four) requirements each month to earn the patch:
Do the workout
Do the mileage
Read the book
Do the additional tasking (if offered)
It sounds simple enough but with the first year's theme of "SEEK PAIN" it probably won't be the easiest thing you've done.
GORUCK Tribe brings organization and inspiration to those of you who choose the harder path. Tribe is a way of life, the Cadre and community are the accountability. Full cycles are 4 years in duration. The theme of year 1 is SEEK PAIN.
I had to reread that twice to make sure I was seeing that correctly Full cycles are four years in duration with the theme for year one being SEEK PAIN. Four years feels like we're enrolling in GORUCK University as freshman. Although that's a huge cycle time it's nice to see GORUCK looking ahead with this program. It feels like they're committed to the program and it will be interesting to see how it unfolds.
Year 1 (SEEK PAIN) will unfold as follows:
January: Pain (Register Here)
February: Love
March: Misery
April: Endure
May: Honor
June: Fear
July: Defy
August: Suffer
September: Duty
October: Chaos
November: Persevere
December: Sacrifice
Each month you're subscribed you'll receive a patch in the mail and have the option of purchasing a GORUCK Tribe shirt. My guess here is that the shirt will be the same design as the patch similar to how GORUCK has designed some of their previous monthly challenges. Registration for GORUCK Tribe costs $15/month and includes the patch with shipping within the USA.
Interested or have thoughts on GORUCK Tribe? Let me know in the comments!