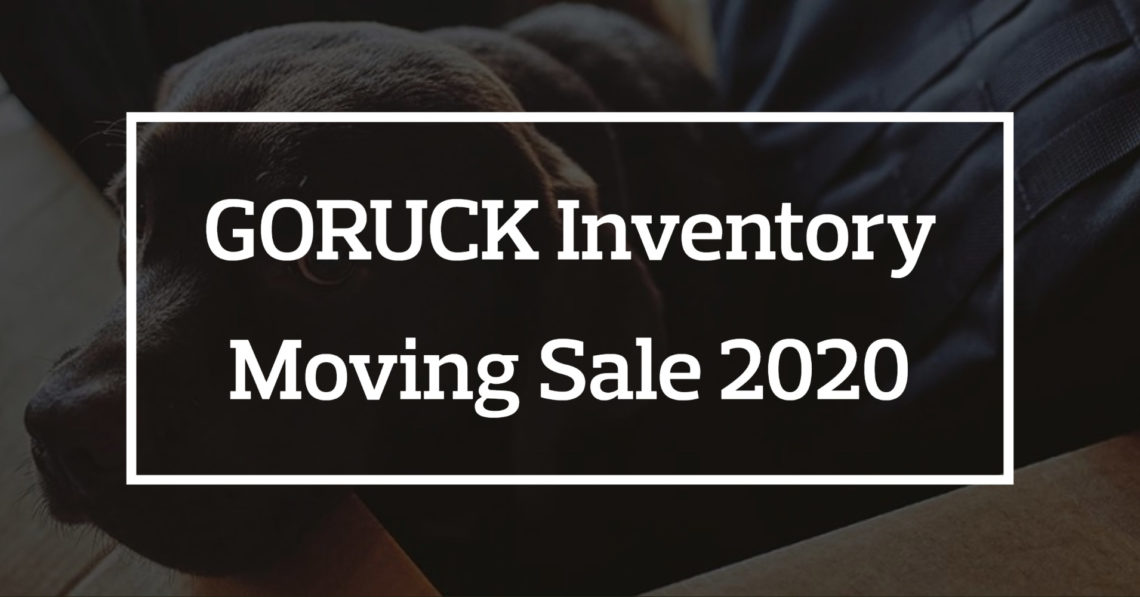 GORUCK is having a huge sale as they transfer inventory back to their home office in Florida. In my opinion this is an amazing update for a number of reasons:
There's a huge sale on rucks, apparel, and other gear.
GORUCK will finally have control over their inventory again.
GORUCK offloaded their inventory management and distribution back in 2016. This brought better shipping speeds (once packages had shipped) to the majority of the country however it also brought logistical issues that a lot of customers felt on the receiving end. Orders placed and not shipping for weeks, orders being held up because an item was out of stock, incorrect items being shipped… the list goes on.
With GORUCK taking back control of their inventory system it should be exciting to see these issues resolve. Inventory management can be a huge pain but, I'd argue, it can be an even bigger pain to have issues that you can't directly fix. At least when an issue arises, and GORUCK has all of their inventory back, they'll be able to directly fix it.
The Entire Moving Sale
On to the moving sale! Here's a screen shot showing everything on sale and the respective prices. As items sell out I imagine they'll drop off (which is what traditionally happens) so this should be good for historical purposes.


Thoughts?
I'd love to hear your thoughts on GORUCK's decision to bring inventory back. Personally I'm excited because I liked how quick things moved when GORUCK originally managed their own inventory. Everything seemed to ship quick and returns, and order changes, felt easier. Either way there's a ton of stuff on sale right now so if you're in the market for a piece of gear now is a good time to grab it!