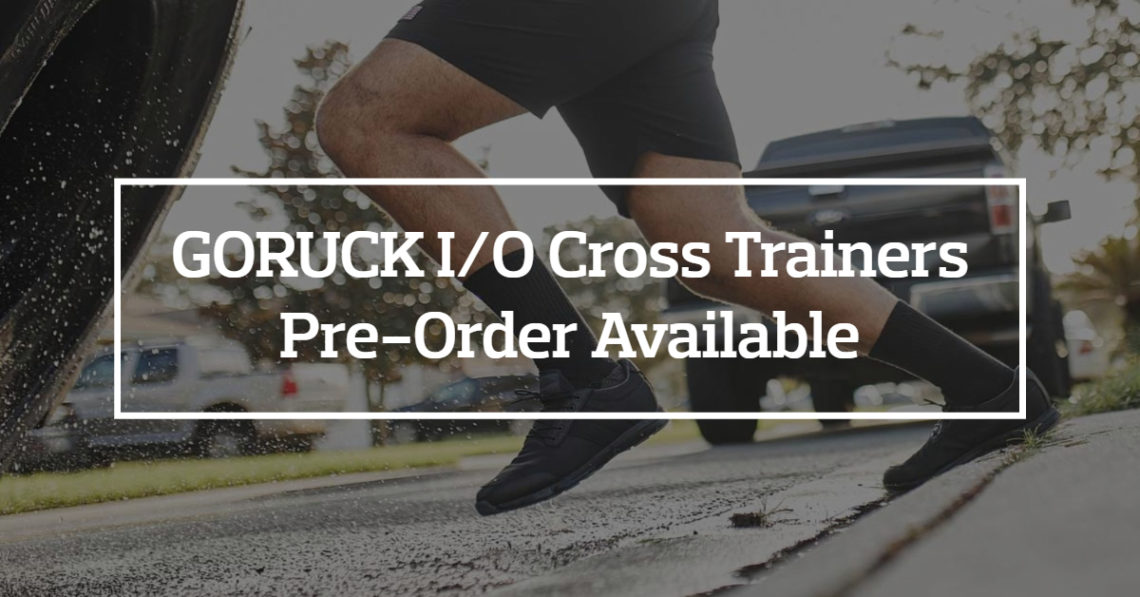 It feels like it was ages ago that Jason was on the podcast and brought up the rucking sneakers GORUCK had in the works. Then the shoedog himself was on and said that there was plenty more footwear coming. Looks like part of the "plenty" he talked about has unfolded because the GORUCK I/O Cross Trainers are up for pre-order.
Workshop Exclusive (Updated)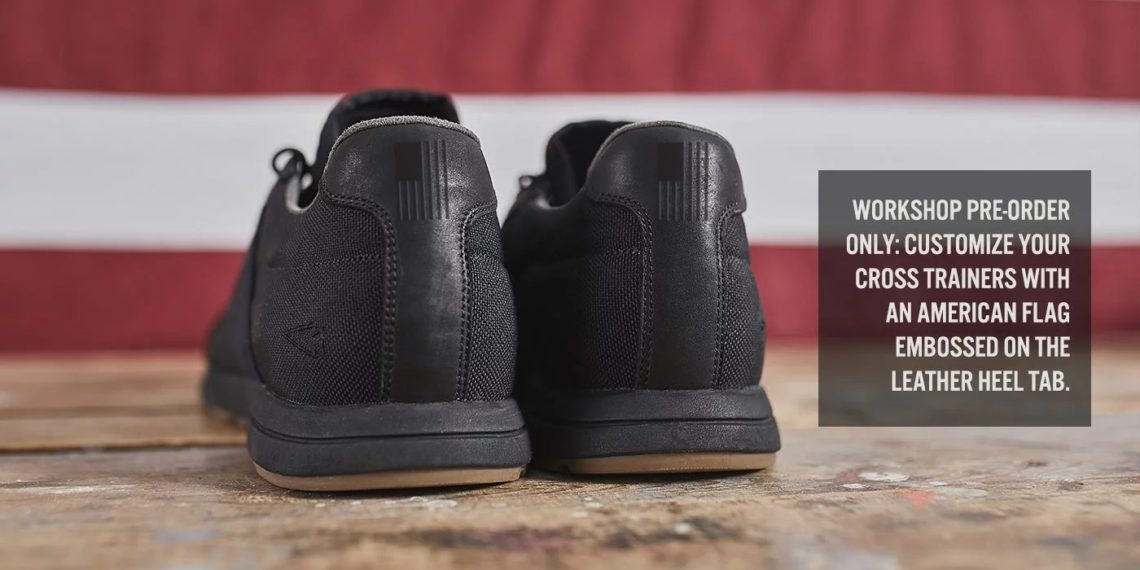 GORUCK removed the I/O Cross Trainers page from the website for a few days then brought it back. One of the changes they made were to the heel of the shoe. Here's the updated heel: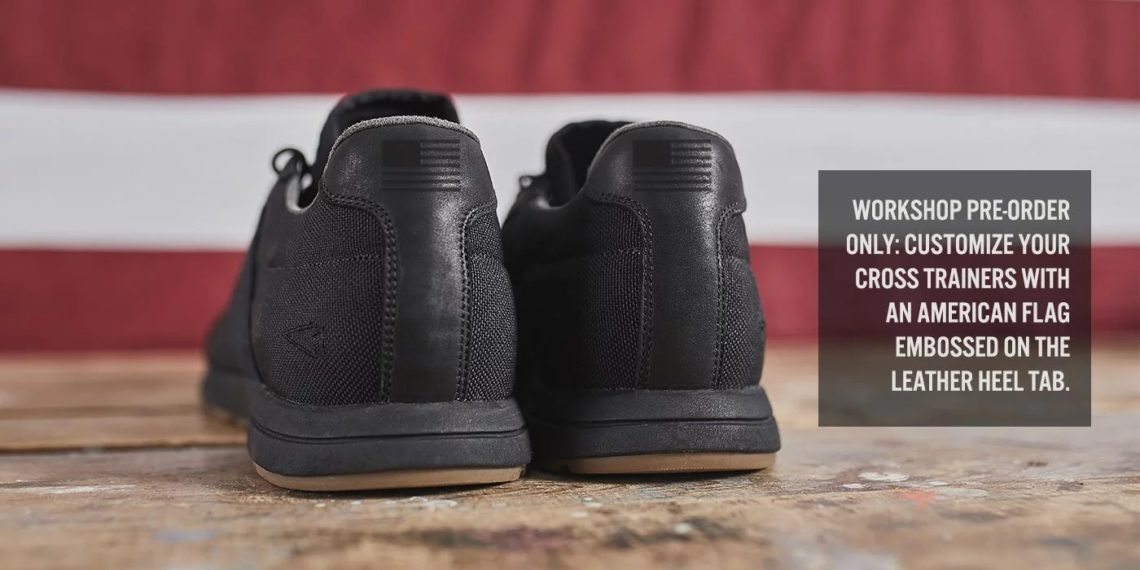 It's worth noting that the embossed USA flags in the heel of the shoes are for Workshop pre-orders only. They cost $10 extra taking the price from $99 to $109 and are purely there for looks. If this is something you care about then you should place your order sooner than later since GORUCK has mentioned pre-orders on sizes could sell out.
The GORUCK I/O Cross Trainers
When the GORUCK MACV-1 boots came out I went for a few runs in them. They performed fine and I remarked that I was hoping GORUCK would take the design, tweak it a little, then make a shoe out of them. It looks like my hopes have been answered!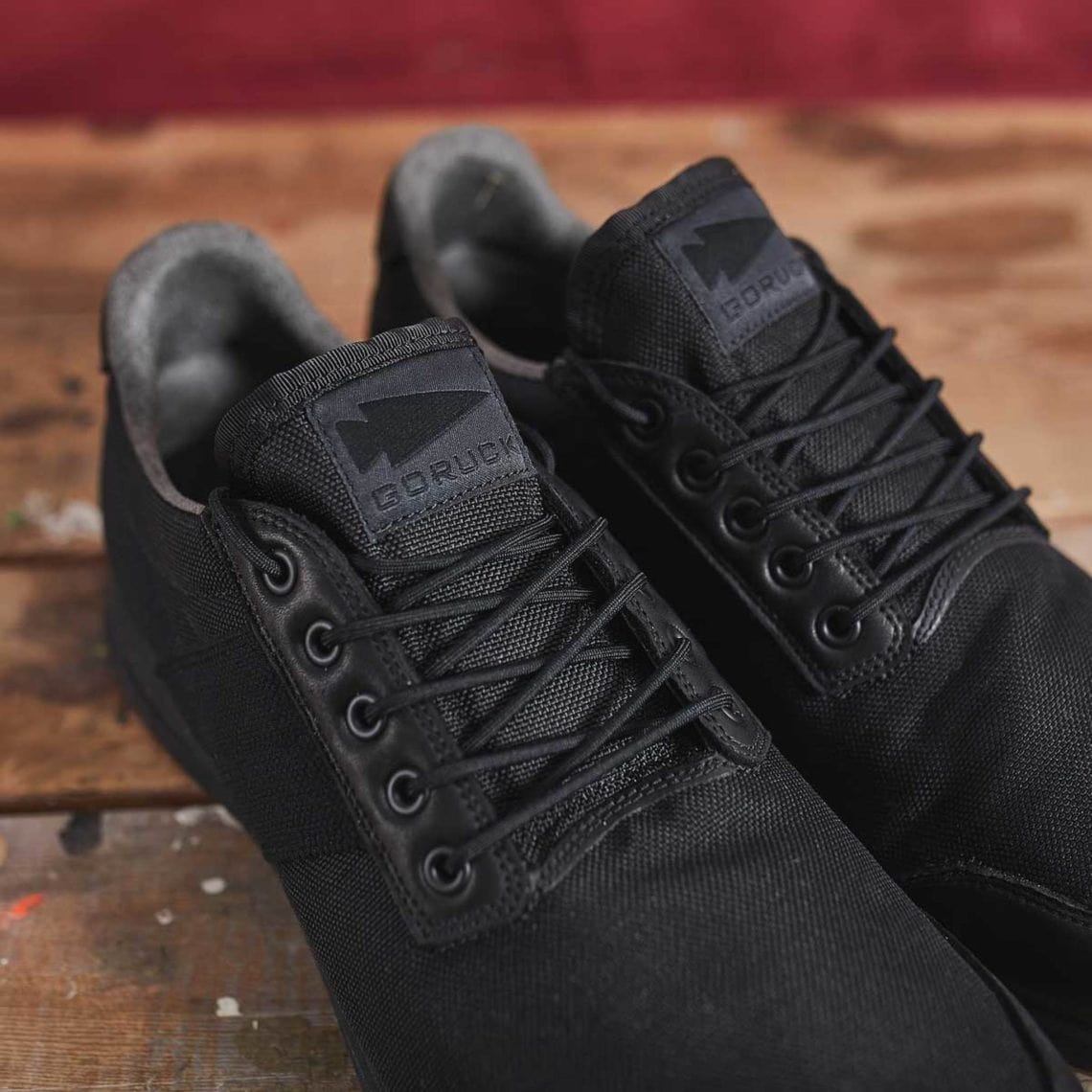 The shoes are made of 1000d Cordura and Leather and no spacer mesh. While spacer mesh is great for running shoes it can be a pain at GORUCK events. All you need is a few good mud puddles and your shoes will weigh more and never be the same. Cordura and leather do not let mud soak in like mesh does and they both clean up better.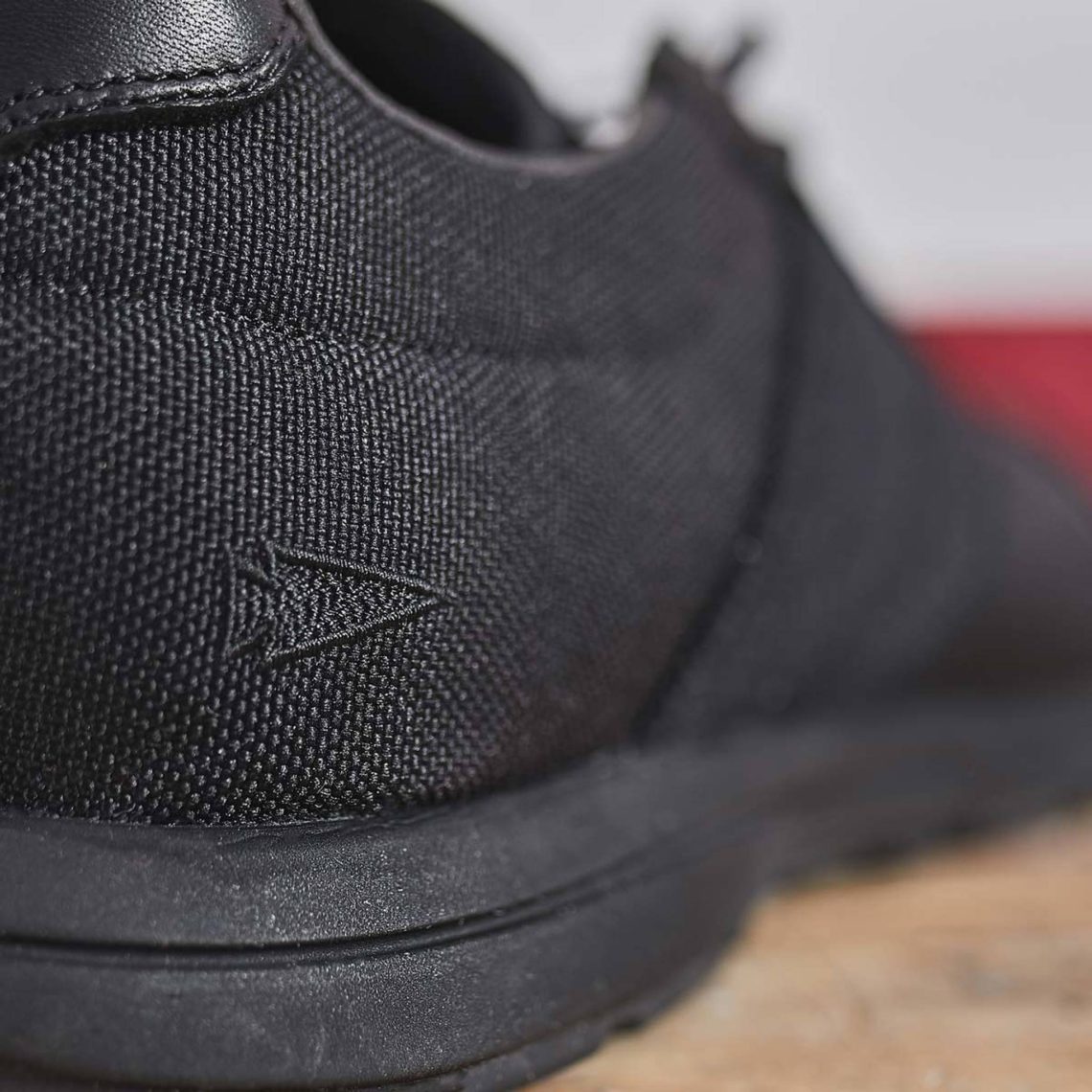 When it comes to comfort I was very impressed with the Workhorse Insert on the MACV-1 boots. I'm very glad to see that the shoes are getting them as well. There is a lot of padding in the inserts and I did not feel the need to replace them like I do with some other shoes.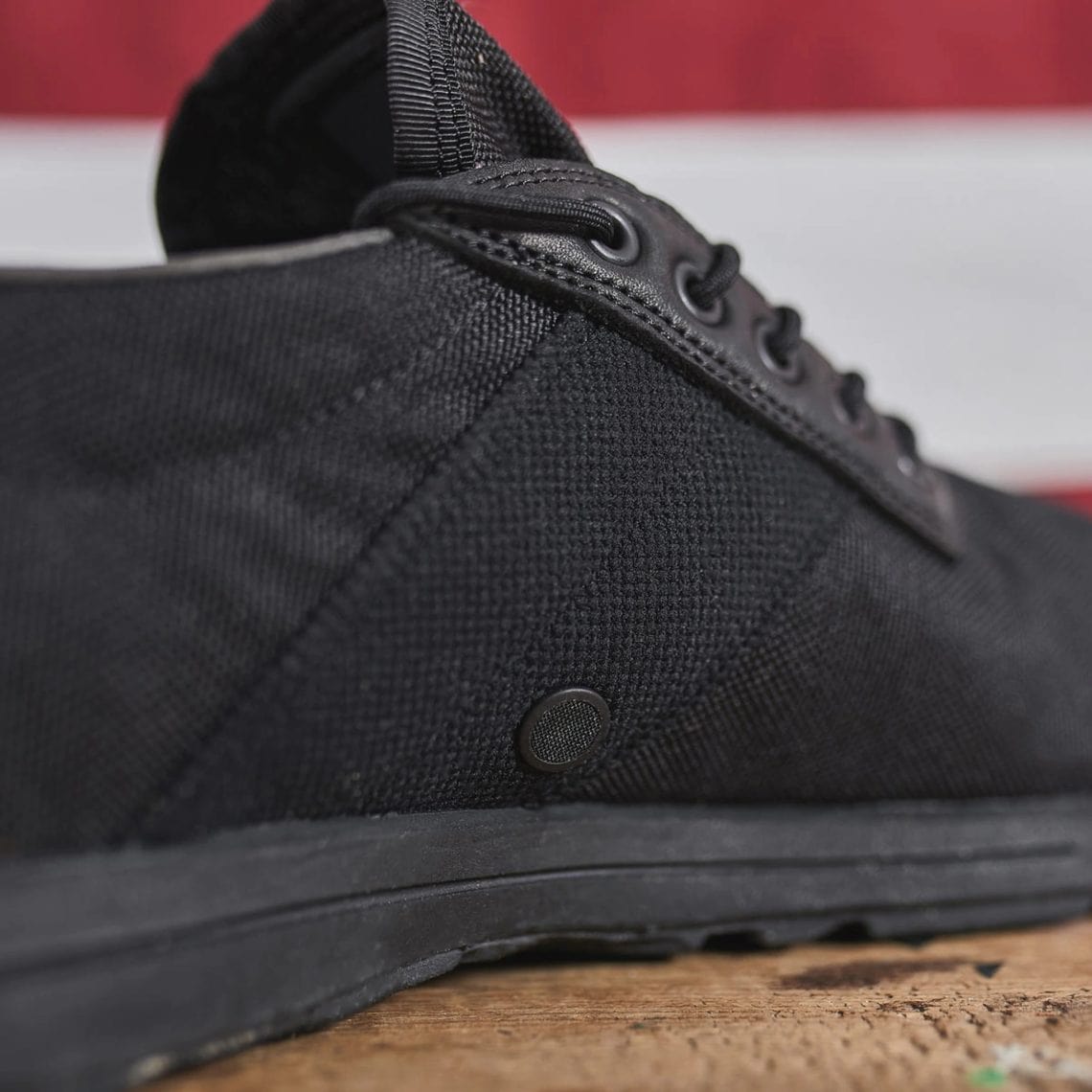 Just like the boots these shoes will have drain holes. If you ruck with shoes then rucking around with puddles in your shoes will be a thing of the past. That was one of the things I just "got used to" when I would ruck in running shoes. Glad to see it won't be an issue anymore.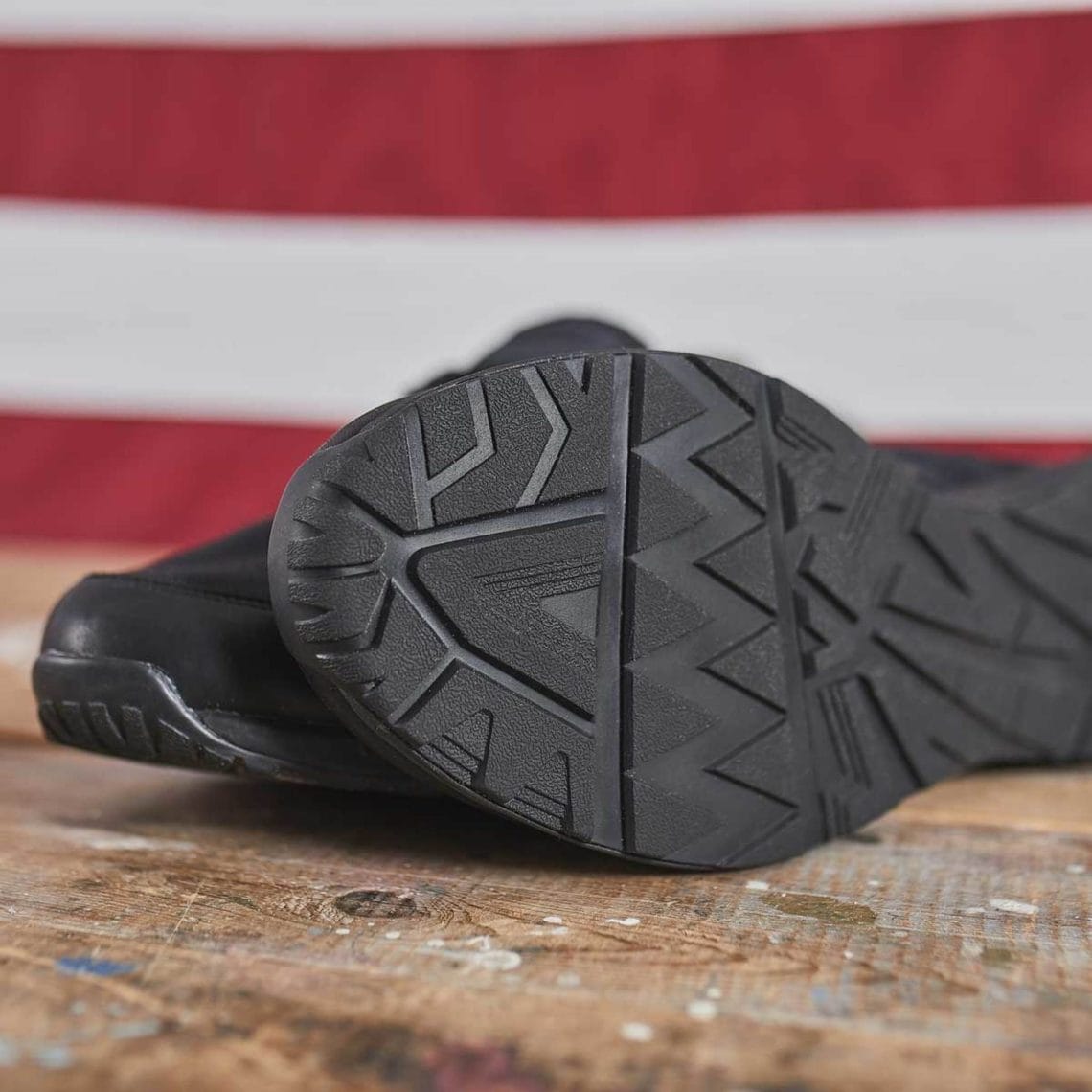 The soles on the shoes are pretty interesting and I can't wait to see how they perform. They are different from the MACV-1 boots and look like they might actually provide more stability in wet conditions. Only time (and use) will tell but I like to think that these will handle slick concrete and wet grass a little better.
Pricing (Updated)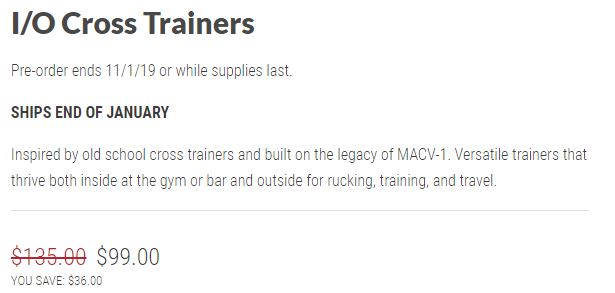 The original pricing shocked me a bit in that it's more reasonable that I could have hoped for. The original pricing was if you pre-ordered through the Workshop you'd pay $99 for the standard shoes and $109 for the shoes with the embossed logo. If you wait until pre-orders end then you'll be paying $135 for the shoes. This is right around the price I paid for my last pair of Brooks running shoes and those don't have a lifetime guarantee on them… which these do.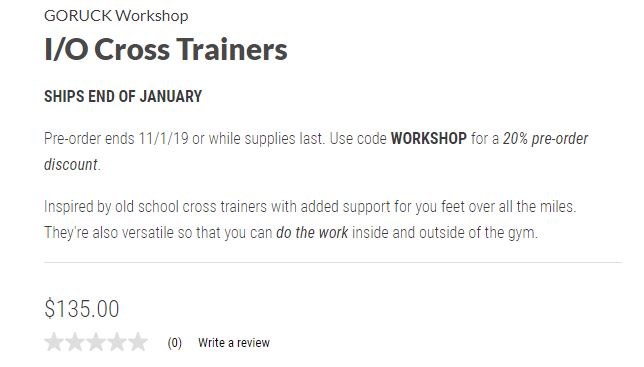 The updated pricing is $135 for the shoes and $145 for the shoes with the embossed logo. If you pre-order you can apply the code WORKSHOP for 20% off the shoes putting them at $108 and $116 respectively. Forcing the use of the code WORKSHOP means that you can't combine the Earned Service Discount and workshop pre-order pricing.
Overall Thoughts
I already have one pair on pre-order and am contemplating a second pair. I wouldn't mind having one to abuse while out rucking and one to wear around town. I'm aware you can technically make that happen with one pair but I have a strange feeling my shoes will end up a little funky.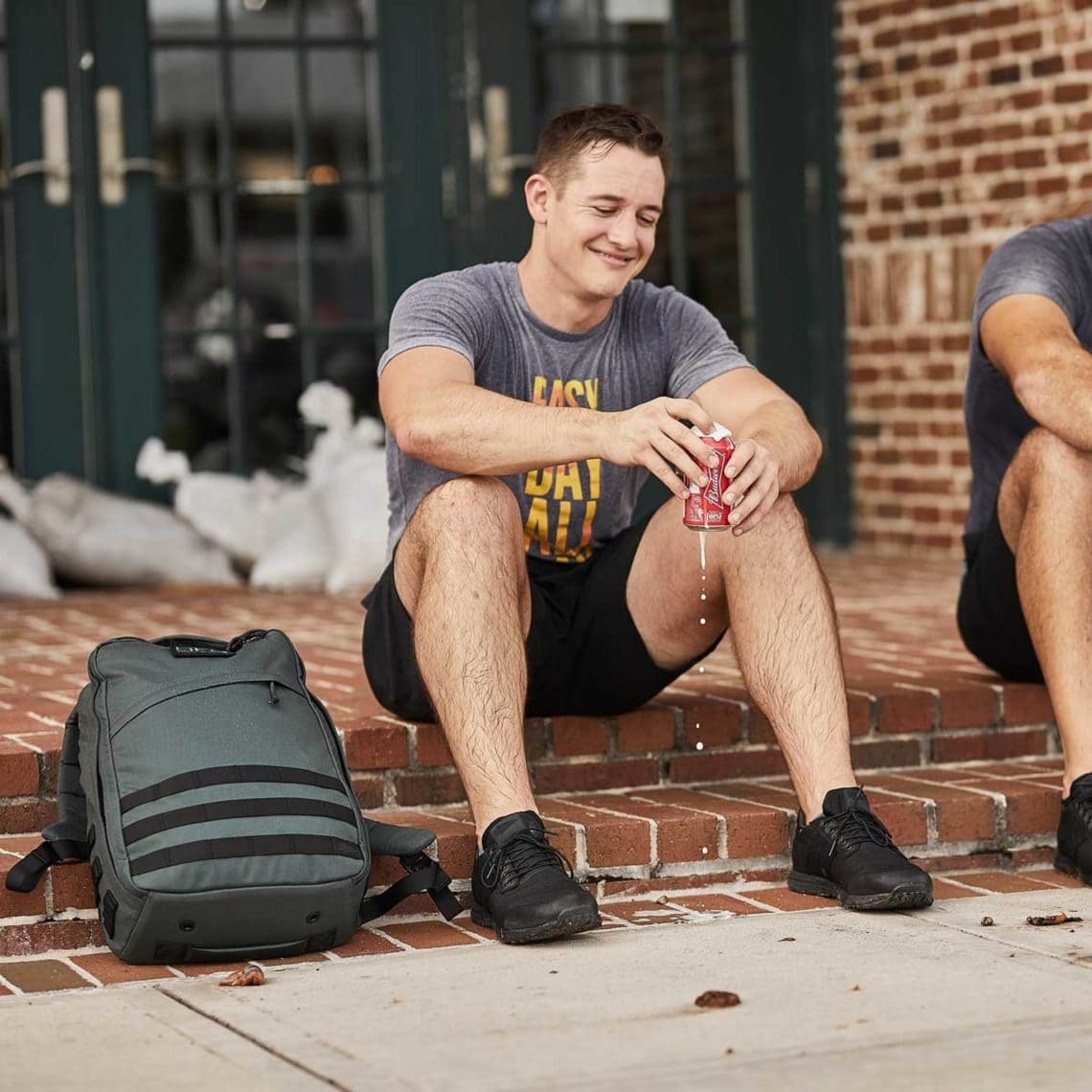 What are your thoughts on the shoes? Going to be ordering a pair? I'd love to hear your feedback in the comments!