I have owned, worn, washed, and abused the GORUCK Challenge pants for months before writing this review. I have been trying to destroy these GORUCK pants since I bought them in March, 2016. They have suffered both the wrath of my training and numerous GORUCK events. Since they arrived they have taken part in at least three GORUCK Toughs, three GORUCK Lights, and dozens upon dozens of training outings.

They have been to the rain forest (both Rain Forest Ruck events), through the sludge of Seattle, in the Jacksonville beaches, and almost everywhere in between.
GORUCK Challenge Pant Review

I forgot to take any before pictures of the GORUCK pants when I received them. Everything you see here is either during an event or after all six events. It almost doesn't even matter because they still look brand new… actually if I hadn't mentioned that you might think they were brand new.
Quality

You're looking at both the GORUCK Challenge pants and GORUCK Simple pants in the above picture. One of them has been through zero events while the other has been through six. Based on the looks would you be willing to put money down that you knew which was which?

The GORUCK Challenge pants still looking brand new after so many events is partially due to the fabric they're made of (Nylon/Spandex) and partially due to the quality of the stitching.

No magic fabric will save your apparel during low crawls, sandy beaches, and PT if the stitching is not done right. GORUCK's apparel is sewn about six hours from All Day Ruckoff's HQ so maybe someday we'll be lucky enough to check it out.

The only issue I've had with the GORUCK pants is that during my third GORUCK event the left pocket zipper came detached. Thankfully the zipper didn't burst and it was easy enough to slide back on. My guess is that it got caught on something and I yanked it but who knows. That little fray above is where it happened.

As GORUCK will probably attest to zippers are definitely a point of failure and zipper failure sucks. Thankfully mine wasn't so bad but with three zippers on these pants I'm guessing one will eventually break permanently. The nice part, I guess, is that I don't use the leg pockets for much (sometimes gloves) so it wouldn't be the end of the world if one broke.
Design

The pants are designed like pants! Whatchya think about that? Two holes in the bottom.. one for each leg! One hole at the top for your torso… everything you would expect in a pair of pants. There are the traditional pockets in front for small items as well as side pockets.

The pants do have a very nice and clean design to them notably with the pockets. They're designed to keep gear inside of them which is great because no one likes their stuff falling out.

They do have a fitted feel to them so keep that in mind if you decide to purchase. Most people prefer to size up and I would definitely recommend sizing up over sizing down if you wear an odd size. The material used is incredibly flexible so the sizing is less of an issue than you might imagine… but it's still there.

The stitching throughout is great and reinforced everywhere that has experiences pull during a GORUCK event. The above picture is the inside of the crotch area and there is not a single line stitch to be found anywhere.

Here's a quick comparison of the stitching used between the Challenge and Simple pants… you can see how they reinforced the Challenge pants.

One of the benefits of the smaller sizing for me is that I don't need to wear a belt with them. When I start an event they're a little tight but after a couple hours of GORUCK I lose some weight and they fit nicely. They even loosened up enough that I could shove down a few donuts 8 hours into an event!
Usability

As I mentioned I have used these pants at a number of GORUCK events so far and they have performed wonderfully.

The stretchy material is perfect for the events and you should have no issue completing any exercise thrown your way.

Actually… there hasn't been a single exercise I've had to do that the GORUCK pants couldn't handle.

You can jump in these pants, kick in these pants, and squat in these pants… 99% of the things you can do without pants you can do in these pants.

There isn't much more to the usability of these pants. They're pants and they work great for GORUCK events.
Value

At $135 these GORUCK pants are not cheap. They are sewn in the USA but we're still talking triple digits for a nylon/spandex blend.

I would argue that they're worth it at that price. Being comfortable during a GORUCK event rarely happens but any additional comfort (which these pants provide) is definitely welcomed.

Comparable pants that are made in overseas factories sell for a little under $100 however the TAD pants (also made in the USA) retail for over $100 as well.

Plus… some of the cheaper pants don't going crazy with the reinforced stitching like GORUCK does.

The one thing about GORUCK which we've come to expect in the past few years are sales. As I'm writing this there's currently a $40 off $200 sale for GORUCK apparel. In addition there are regular sales throughout the year so there's a good chance you can walk away with the GORUCK pants for a bit less.
Conclusion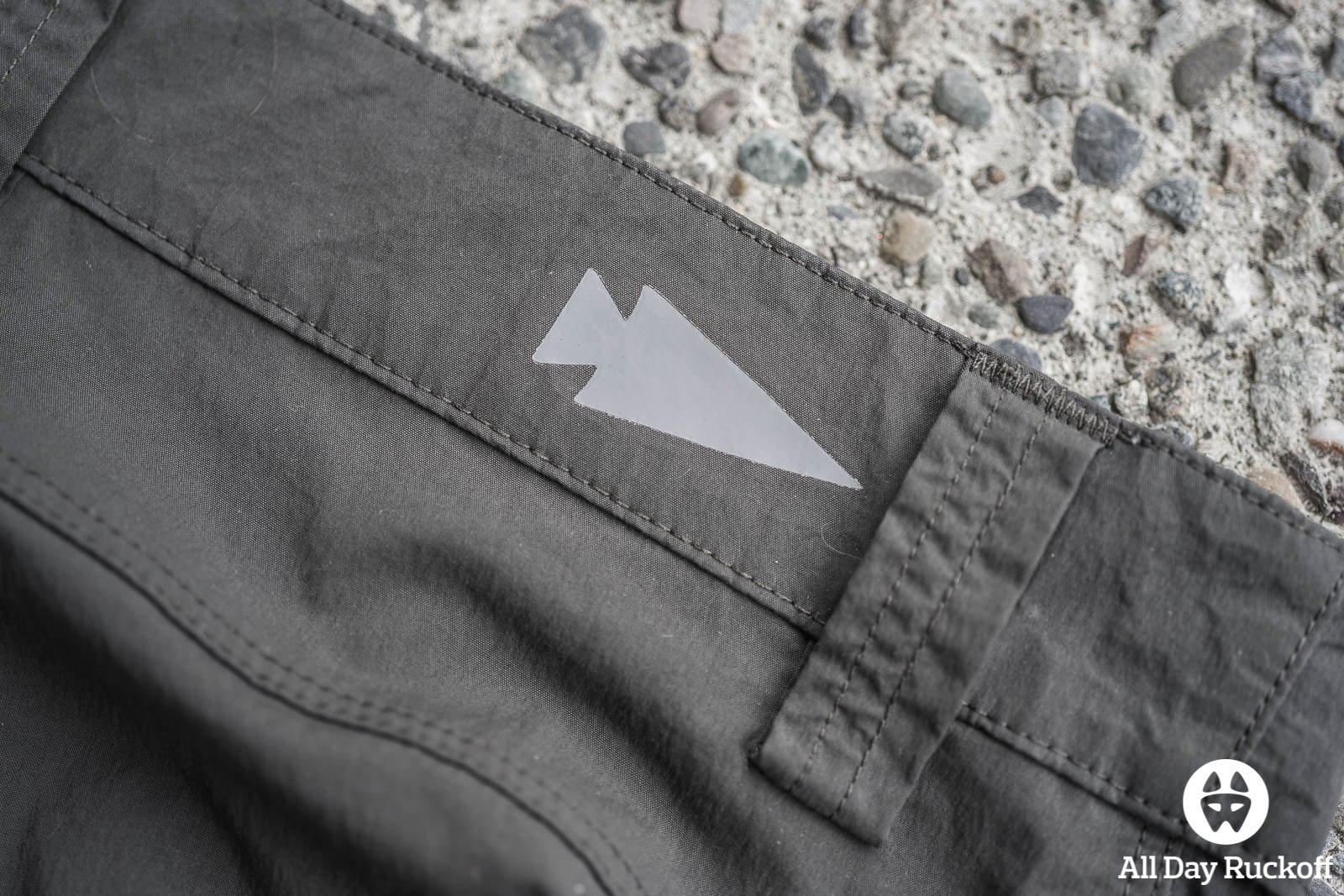 I love the GORUCK Challenge pants and will continue to wear them during training and at future events. The only thing that will probably make me stop wearing them is if I'm reviewing another pair of pants.

I paid retail for my pair and I don't regret it one bit. I needed them for an event that was coming up, they performed wonderfully, and I would definitely make that purchase again.
Quality

Design

Usability

Value
Summary
Pros
Perfect for GORUCK events
High quality stitching
Made in the USA
Cons
Used For: GORUCK Events
Tested For: One Year
Conclusion: These are amazing pants for your next GORUCK event.