I don't know why it took me so long to get around to writing this but it did. I had to ship my GR1 to GORUCK Scars in December for a minor webbing repair. The damage was nothing major but it was something I wanted taken care of and with no immediate events on the horizon this seemed like the perfect time. This was my first GR1 and it is special to me so I figured I might as well have it repaired especially since GORUCK will do that for free.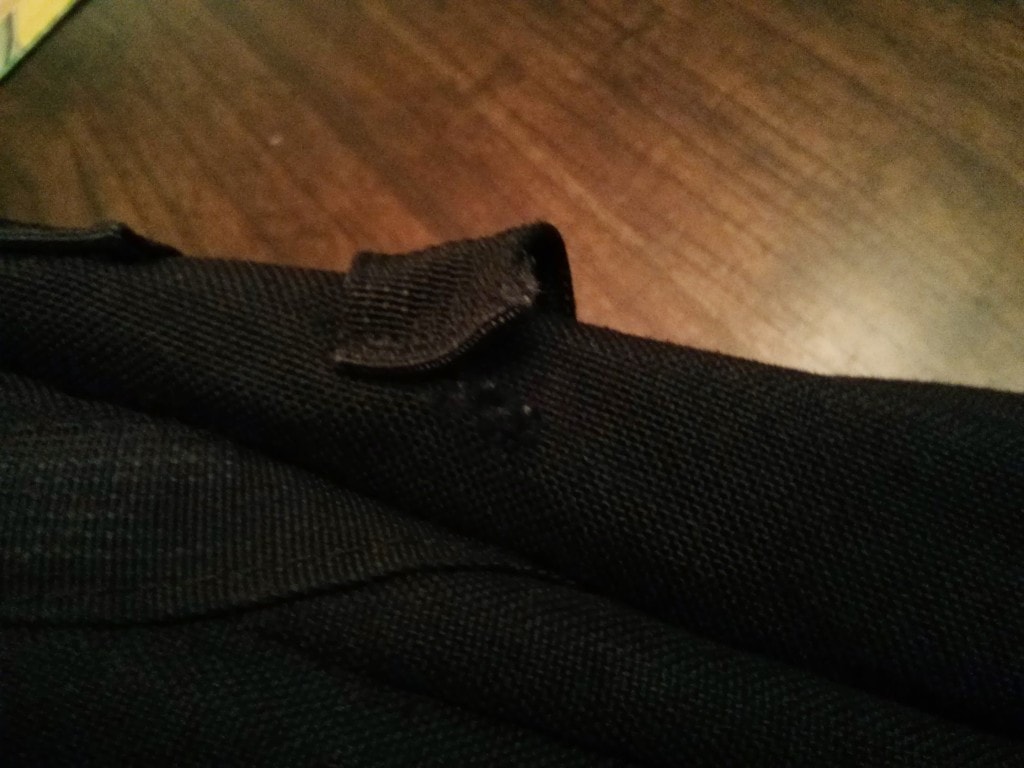 This post (like my last Scars post) is dated because this is my experience with the program on this date. We all know programs change with time so know that as of 12/19/2013 the GORUCK Scars program is still amazing.
The Process
I had the scars email address from the previous time I had contacted them so I just snapped a picture of the damage (see image above) and emailed it off asking if they'd repair it. Clay emailed back promptly saying that it wouldn't be a problem and he'd make sure it was taken care of. I found a box lying around and printed off the prepaid label that Clay had sent to me then shipped the backpack away.
One of my favorite parts about the Scars process is that you're kept in the loop the entire time. As soon as the package arrived and was checked in I received an email notifying me that it was safe at their facility. Once they began the repair of my ruck I was notified again, and then when it was shipped back to me I was notified and sent a tracking number. This GR1 is my baby (used it in every Light and Challenge since 053) and knowing where it was in the process made everything that much better.
The Repaired GR1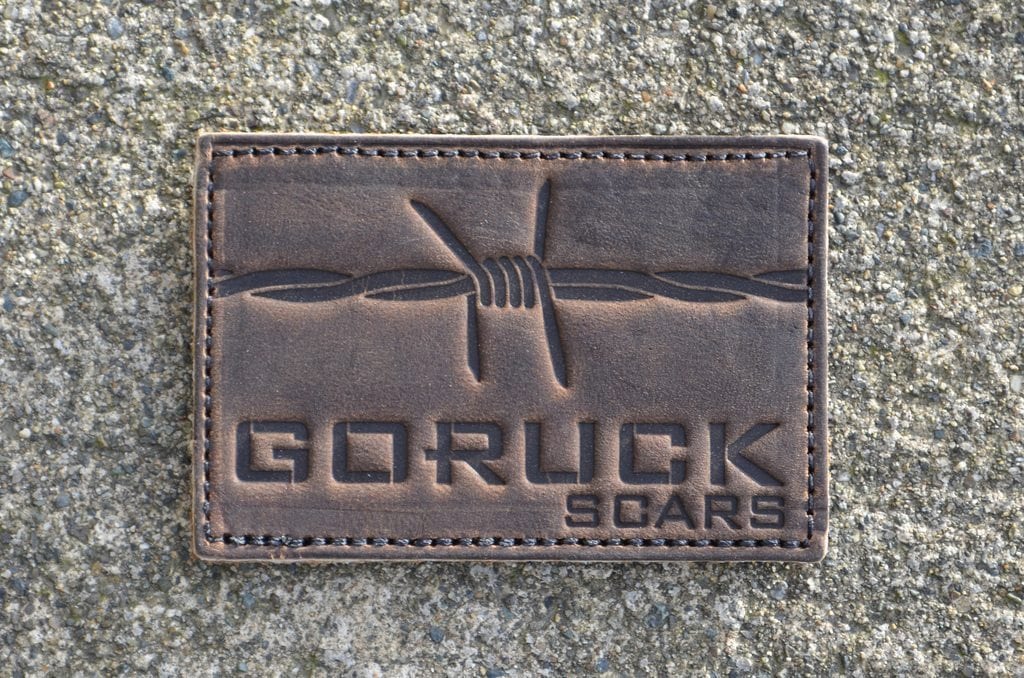 I received the repaired GR1 exactly a week after GORUCK received it which was a very impressive turnaround. Hidden inside the ruck were a few awesome goodies including a note, some koozies, and some patches. By far the best extra item received was the leather Scars patch… this thing is sweet.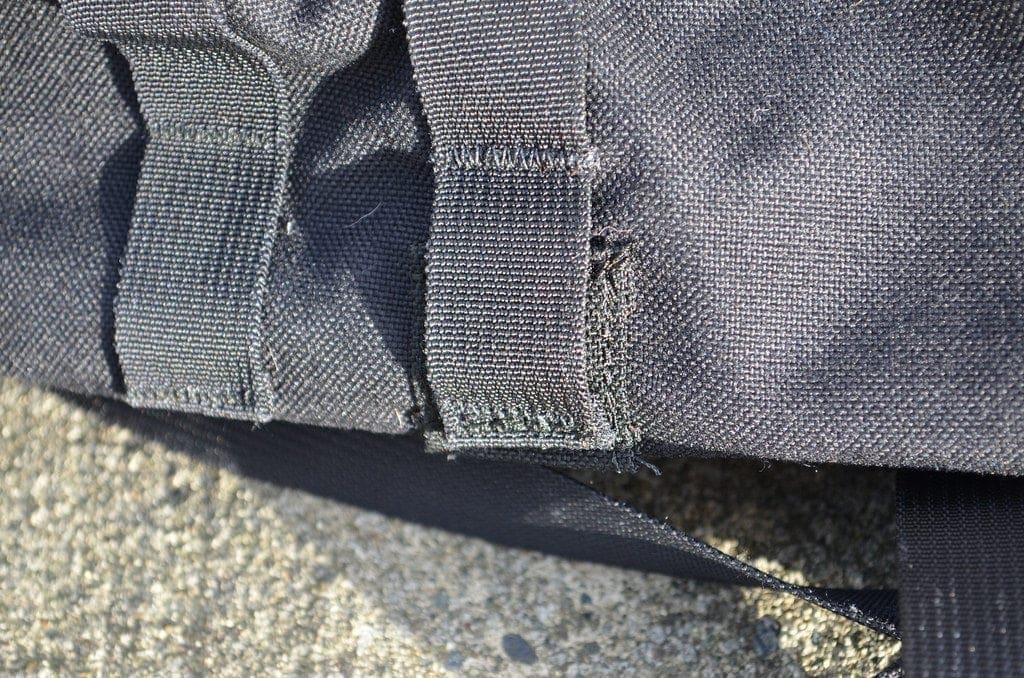 The repair job that GORUCK did was great! It's definitely not something I could have done on my own so I'm glad that they were able to take care of it.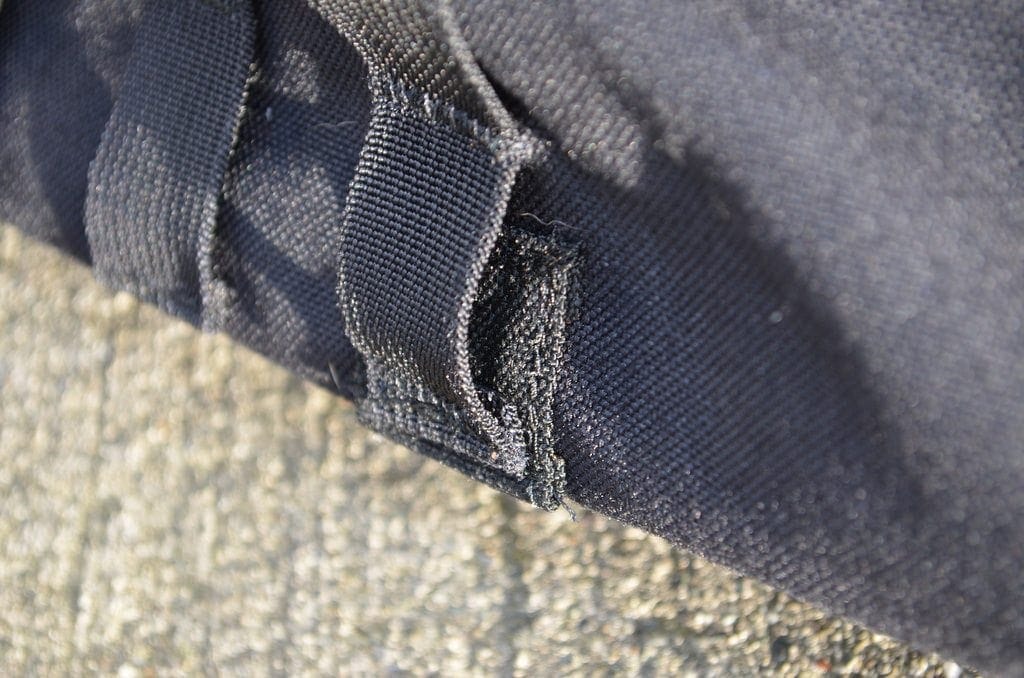 Overall Impression of GORUCK Scars
My impression hasn't changed since the last time I used Scars. The GORUCK Scars process is incredibly quick and painless. They know that you love your gear and hate to be without it so they process the claims very fast. It's a huge relief to deal with GORUCK's warranty proceess especially after dealing with warranty issues with other companies. Hands down I haven't worked with another company that does things as well as GORUCK. Thank you Clay for all of your hard work as it is much appreciated!