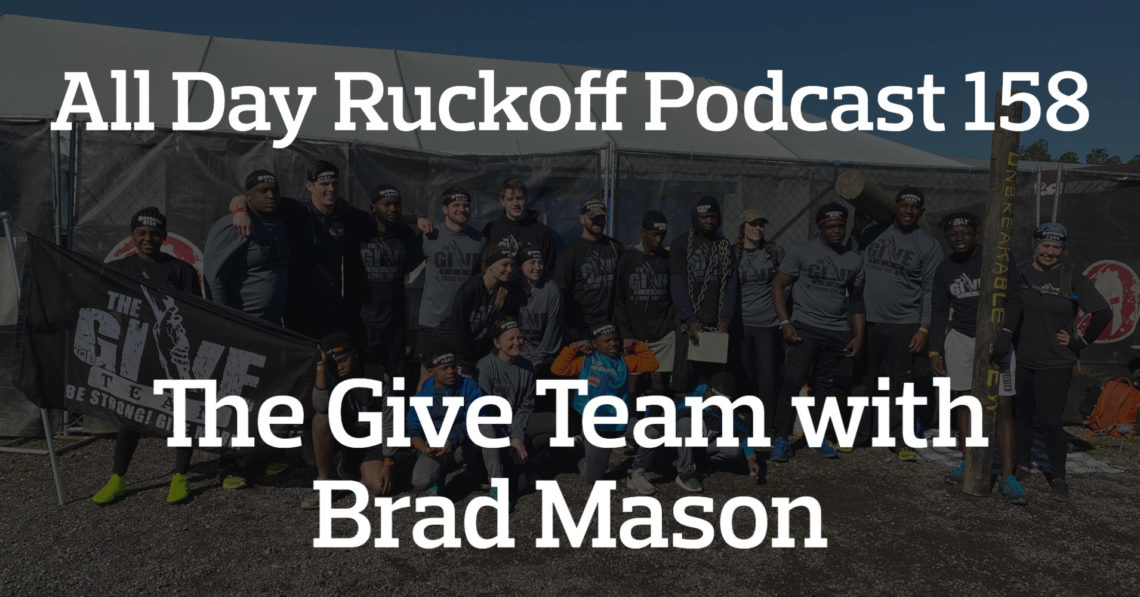 Podcast: Download (Duration: 1:03:17 — 58.4MB)
Subscribe: Apple Podcasts | Google Podcasts | Spotify | Stitcher | TuneIn | RSS | How to Subscribe
Brad Mason is the head coach for ​The Give Team and the Vice Chairman, Board of Directors for the ​New Image Youth Center. In this episode we learn about The Give Team, New Image Youth Center, and the collaboration patch they've put together with GORUCK.
Quotes
"No matter how little you have you always have something to give."
"Life is a team sport. Draft accordingly."
"Everybody has that voice in their head that says 'I don't think I can do this' and we want to force that conversation and keep going."
"Momentum is magic."
"Life is nothing but a series of habits and experiences. So make your habits intentional and your experiences amazing."
"We seek pain because it's the pain we seek that strengthens us preparing us for the pain that life inevitably throws our way."
"Effort plus consistency equals results."
"We're stronger together than we are apart and we have more in common than we do in conflict."
Resources
Here's links to everything we talked about during the podcast episode:
YouTube
Coming soon!
What's Next
Thanks so much for listening! If you missed any of our earlier episodes you can give them a listen right now. Hopefully you enjoyed the podcast and are excited about the next one. Did you enjoy the podcast? We'd love a review on iTunes or even our Facebook Page! Didn't enjoy it? Contact us and let us know what we can do better!
Thank you so much for all of the support! Subscribe through iTunes, Spotify, Google Podcasts, Android, Google Music, Stitcher, or TuneIn and never miss another episode!