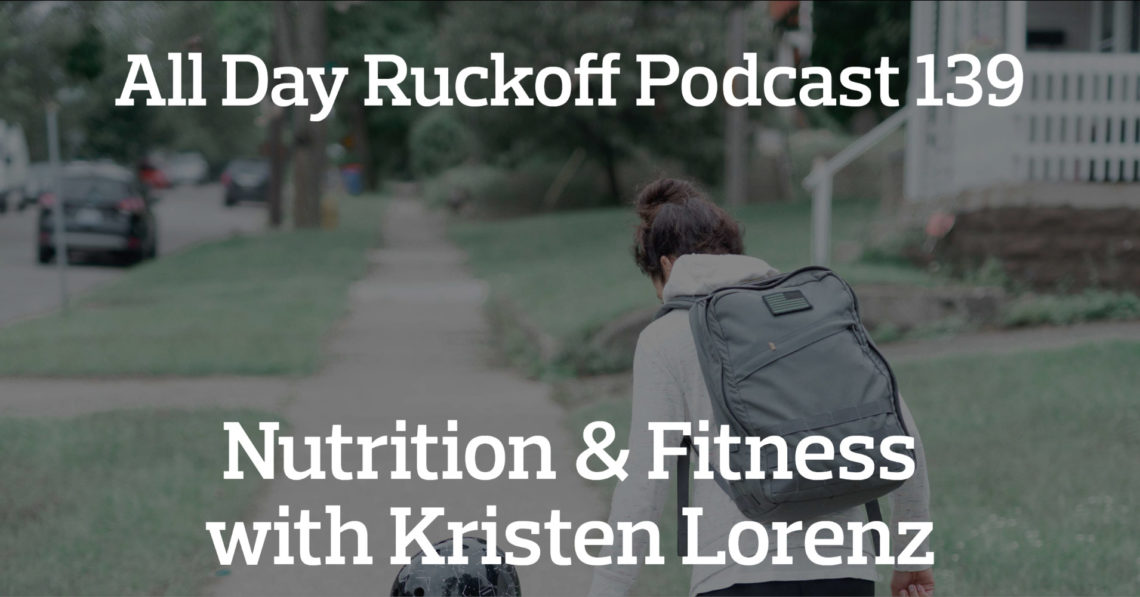 Podcast: Download (Duration: 1:01:22 — 56.6MB)
Subscribe: Apple Podcasts | Google Podcasts | Spotify | Stitcher | TuneIn | RSS | How to Subscribe
Kristen Lorenz is a fellow rucker and a nutritionist. In this episode we get into nutrition, being healthy, figuring out if you need to look into a diet change, and ways to change your diet without impacting your family. I had a ton of fun talking with her and I really hope you enjoy this episode! If you want to reach out to here you can find all of your contact information in the resources section below!
Resources
Here's links to everything we talked about during the podcast episode:
YouTube
Coming soon!
What's Next
Thanks so much for listening! If you missed any of our earlier episodes you can give them a listen right now. Hopefully you enjoyed the podcast and are excited about the next one. Did you enjoy the podcast? We'd love a review on iTunes or even our Facebook Page! Didn't enjoy it? Contact us and let us know what we can do better!
Thank you so much for all of the support! Subscribe through iTunes, Spotify, Google Podcasts, Android, Google Music, Stitcher, or TuneIn and never miss another episode!