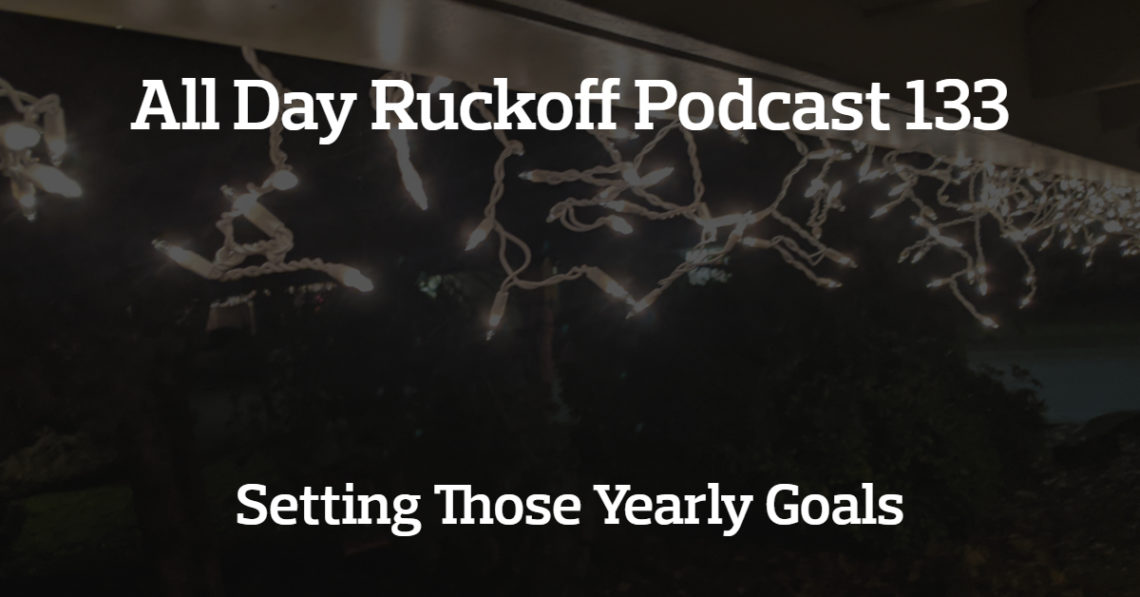 Podcast: Download (Duration: 17:03 — 16.0MB)
Subscribe: Apple Podcasts | Google Podcasts | Spotify | Stitcher | TuneIn | RSS | How to Subscribe
We're in the days between Christmas 2019 and the start of 2020! In this episode I talk about how I set goals, goal setting in general, and tips for making your 2020 the best year possible.
Goal Setting 2020
Write down (or find your list of) your 2019 goals.

Mark the goals you accomplished and the goals you didn't accomplish.
Going through the goals you accomplished write why you were able accomplish them and what you did to accomplish them.
Going through the goals you didn't accomplish write down why you didn't accomplish them. Be honest so that you can use this as feedback for how to accomplish your goals in the future.

Write down two or three categories you want to focus on in 2020.

Within each category right down the goals that, if you completed, would help you improve that category.
Write down ways you can accomplish each individual goal.
Write down things that could prevent you from completing those goals.

Based on what could help you accomplish each individual goal start planning your year out high-level. Get an idea of what your calendar will look like to make sure it's possible to complete.
Resources
Here's links to everything we talked about during the podcast episode:
YouTube
Coming soon!
What's Next
Thanks so much for listening! If you missed any of our earlier episodes you can give them a listen right now. Hopefully you enjoyed the podcast and are excited about the next one. Did you enjoy the podcast? We'd love a review on iTunes or even our Facebook Page! Didn't enjoy it? Contact us and let us know what we can do better!
Thank you so much for all of the support! Subscribe through iTunes, Spotify, Google Podcasts, Android, Google Music, Stitcher, or TuneIn and never miss another episode!