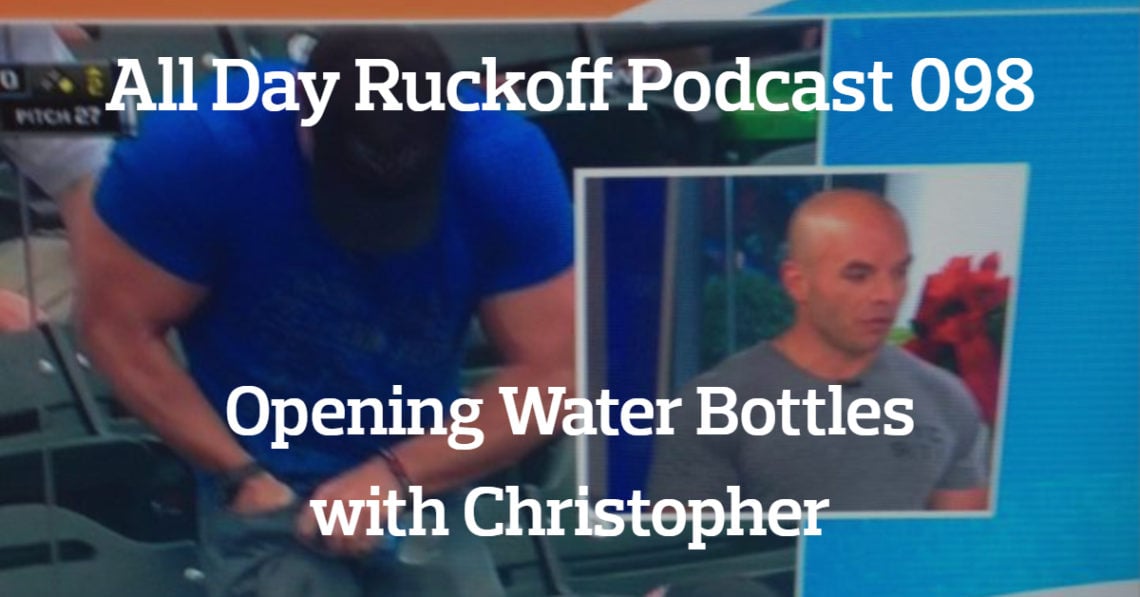 Podcast: Download (Duration: 1:14:48 — 68.9MB)
Subscribe: Apple Podcasts | Google Podcasts | Spotify | Stitcher | TuneIn | RSS | How to Subscribe
Christopher joins and we talk about more topics than mere show notes can hold! We talk how he found GORUCK, how difficult opening water bottles can be, and some of the events he's done.
On a more serious note Christopher has been involved in something fitness related since he was 13. He's never had a major injury in all of those years and we dig into what people can do to avoid injury.
I wasn't going to name this episode "Opening Water Bottles with Christopher Bones" but then he sent over that picture for the show notes. If he's going all in then here we are!
Resources
Here's links to everything we talked about during the podcast episode:
YouTube
What's Next
Thanks so much for listening! If you missed any of our earlier episodes you can give them a listen right now. Hopefully you enjoyed the podcast and are excited about the next one. Did you enjoy the podcast? We'd love a review on iTunes or even our Facebook Page! Didn't enjoy it? Contact us and let us know what we can do better!
Thank you so much for all of the support! Subscribe through iTunes, Spotify, Google Podcasts, Android, Google Music, Stitcher, or TuneIn and never miss another episode!