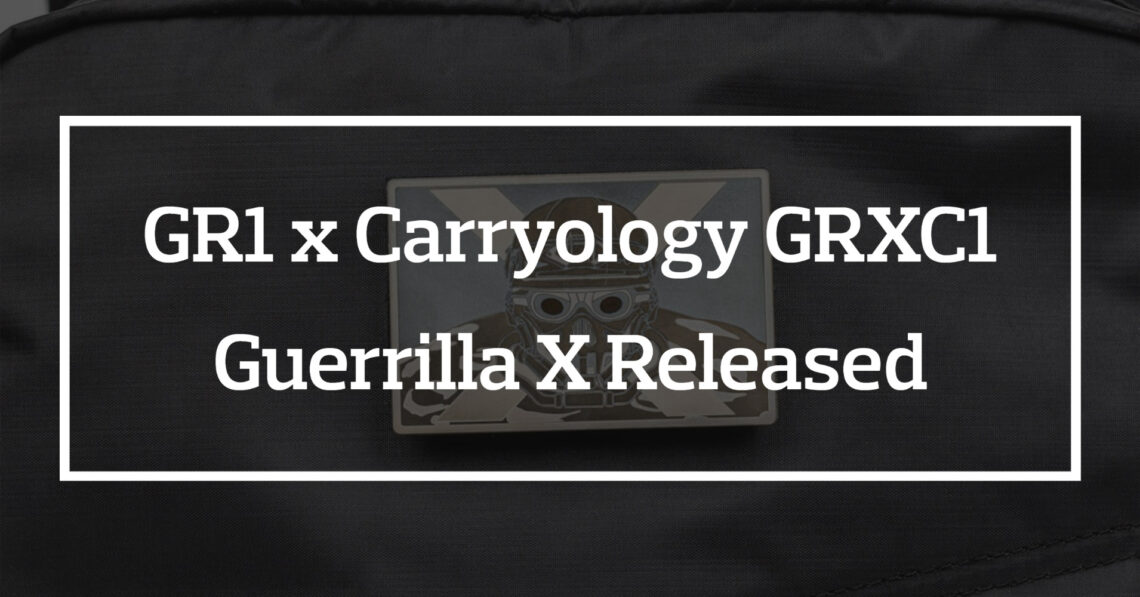 The GR1 x Carryology – Guerrilla X has released and… sold out within 3 minutes. That's right. The first drop, priced at $525, disappeared within 3 minutes. The 26L GR1s were gone within 2 minutes and apparently the 21L packs lasted a whole 3 minutes and 3 seconds. Based on what I've heard (from people who checked quantity) there were roughly 200 – 250 of each size available for this first drop. Obviously this isn't guaranteed or potentially even factual but it's what I've been hearing.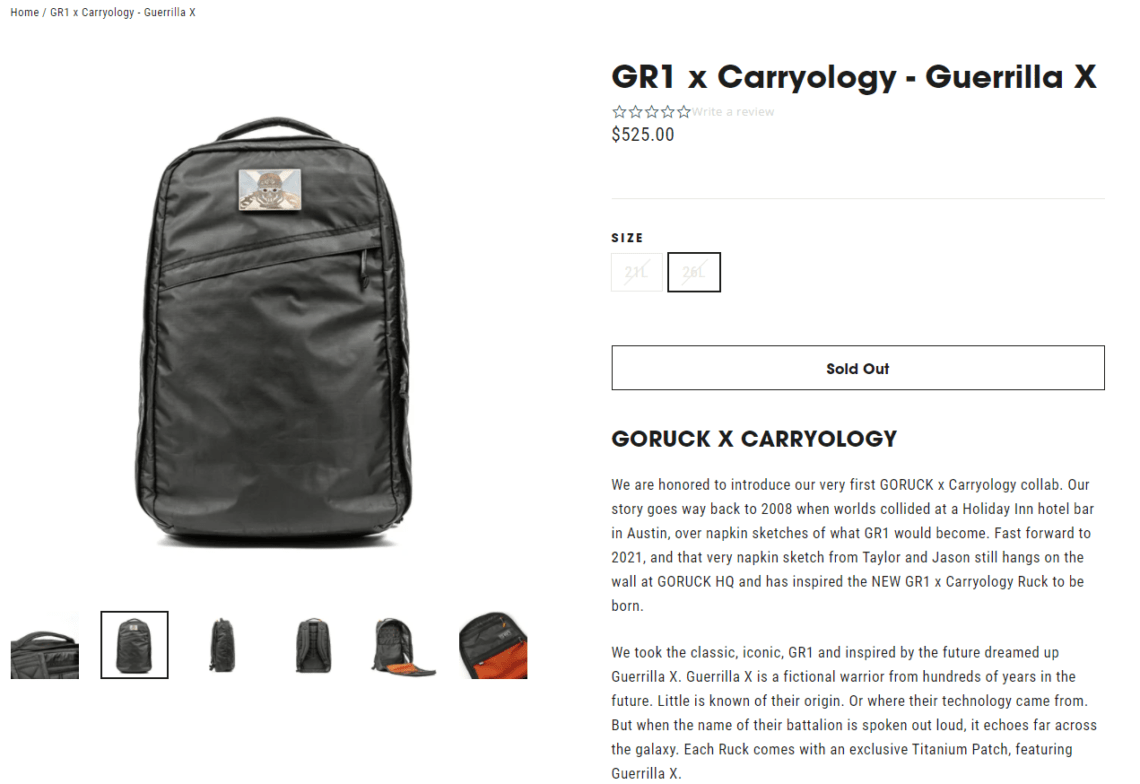 If you, like me, missed out on this initial drop and want the pack then don't freak out yet. An admin from the Carryology Classifieds Facebook group mentioned that GORUCK would have a small restock today (update: I was able to get one during the restock that sold out in under 2 minutes) in addition to the 3 additional retailers getting packs next week. In addition to these restocks I've seen a few 21L packs show up on GORUCK's website from time to time. It's too early for returns so these could be cancelled orders or something similar.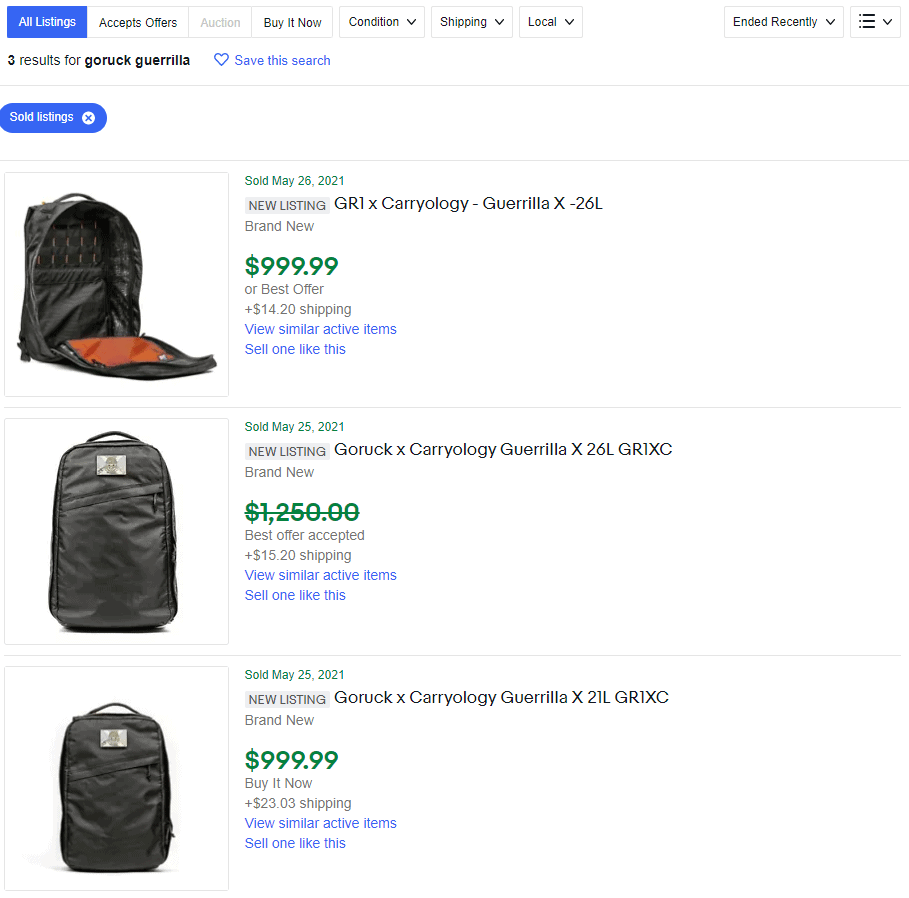 I think this is worth mentioning because there's already people spending over $1,000 for these bags on eBay… which seems a little crazy to me since there's still the potential to secure one at retail pricing.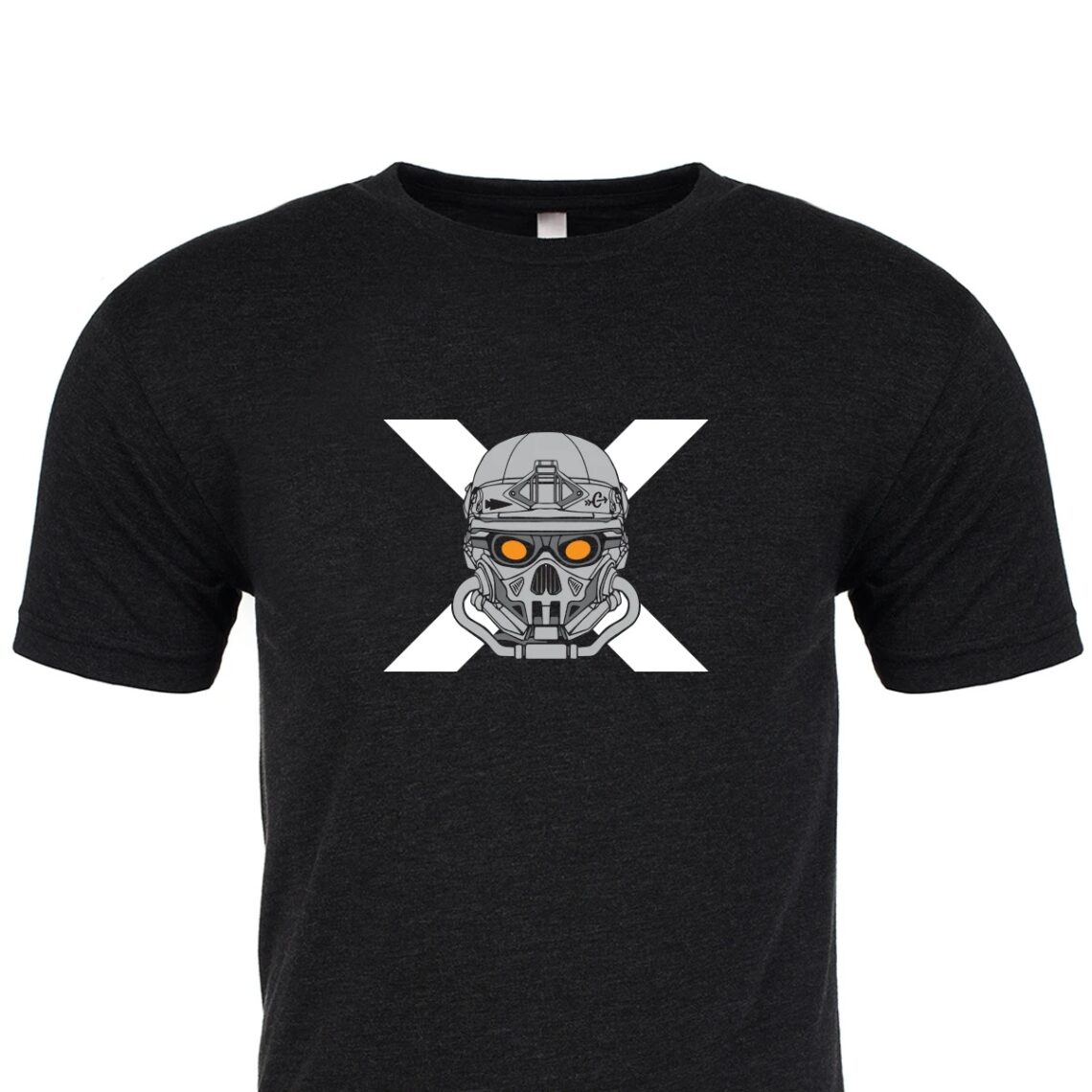 If you are a fan of the Guerrilla X logo then you're in luck because there's a shirt for sale for $25. It showed up on the website a minutes after the packs were already gone which kind of made it feel like a consolation to those who weren't able to secure one.
Final Thoughts
I would really like to hear your thoughts on the pack and feedback on the drop in the comments. I'm bummed I missed out but I also don't think it's the perfect pack for me so I'm not terribly disappointed. I'd still pick one up at retail pricing, given the opportunity, to check it out in person.
Did you score a pack? Miss out? Hate it? Let me know below!