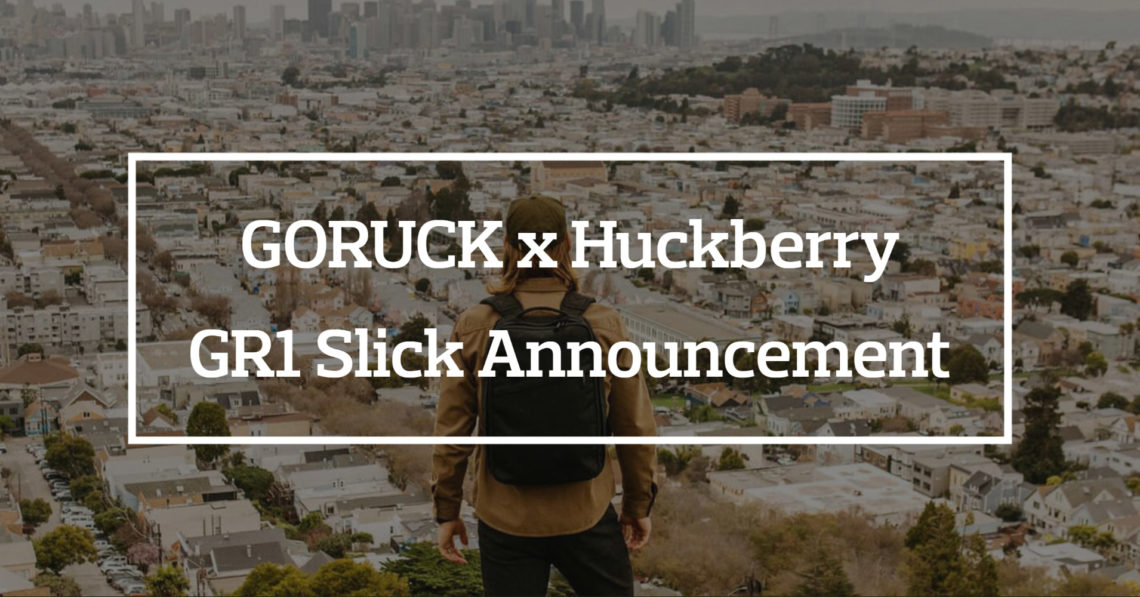 GORUCK and Huckberry have had a close relationship for years. Huckberry wrote about GORUCK in their early years and was the only online store (outside of GORUCK) to sell the GR1.
To celebrate GORUCK's 10 year anniversary Huckberry is teaming up with them to release a custom Huckberry branded slick GR1. There isn't much information out there on the pack however there are enough pictures to get a general idea of what to expect.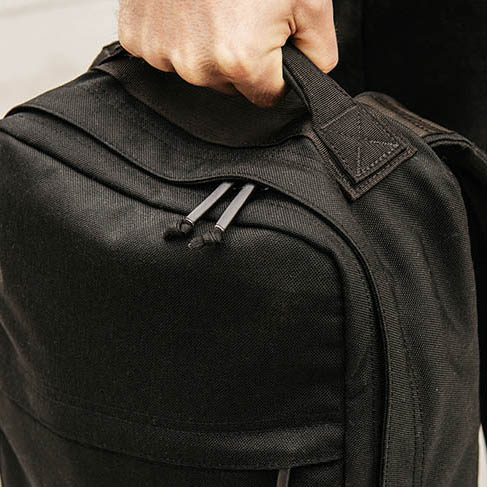 Being a slick pack there's no external loop area or logo sewn into the outside of the pack. The traditional GR1 has a 3″ x 2″ Velcro loop patch area on there and this one does not.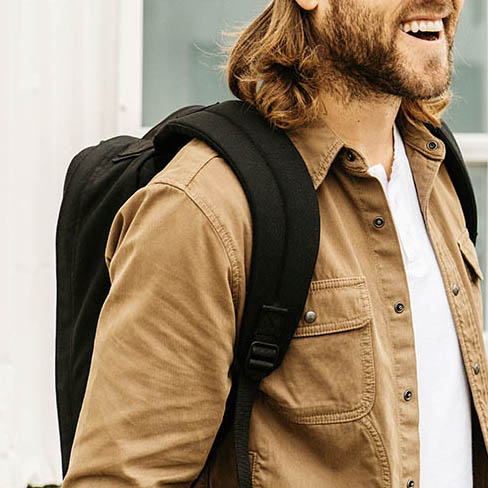 The shoulder straps don't have any webbing on them either while the original GR1 has webbing running the length of the strap.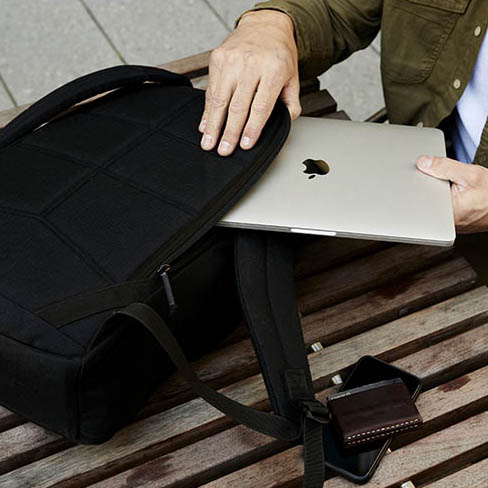 Looking at this picture of the back of the pack you can count the pads and tell that it's a 21L GR1. No news on if there will only be a GR1 26L as well but one can hope. There's no side webbing here either which is expected from a GORUCK slick ruck.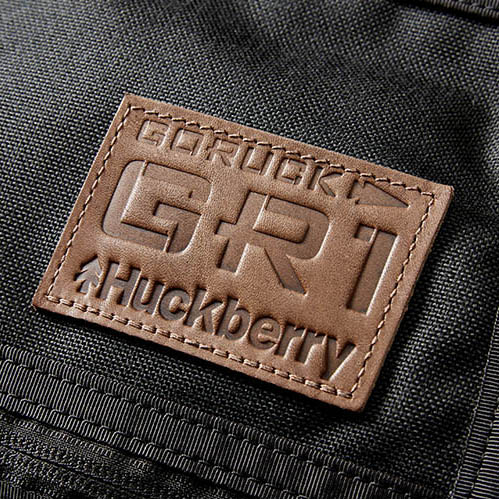 The only picture of the inside (so far) is a leather label noting that it's a GORUCK GR1 in collaboration with Huckberry. This leather patch is sewn on the top pocket where the traditional GORUCK patch would sit.
Designed after medical rucks and made in the USA with Special Forces-grade materials…
Based on the above information I'd guess the pack will be made out of either 1000d or 500d Cordura since those are what GORUCK calls "Special Forces-grade" materials. In addition the packs will be limited edition and made in the USA which is exciting to see. Although not the first time a slick GORUCK pack has been released it's still nice because those slick packs are fairly rare.
Release Information
This pack will release on February 25th and will, most likely, be sold through Huckberry's website. The full announcement can be found here and it will be interesting to see how many are released, at what price, and how long they last. Are you excited for this pack? Anything in particular you like or dislike about it? I'd love to hear the feedback in the comments!