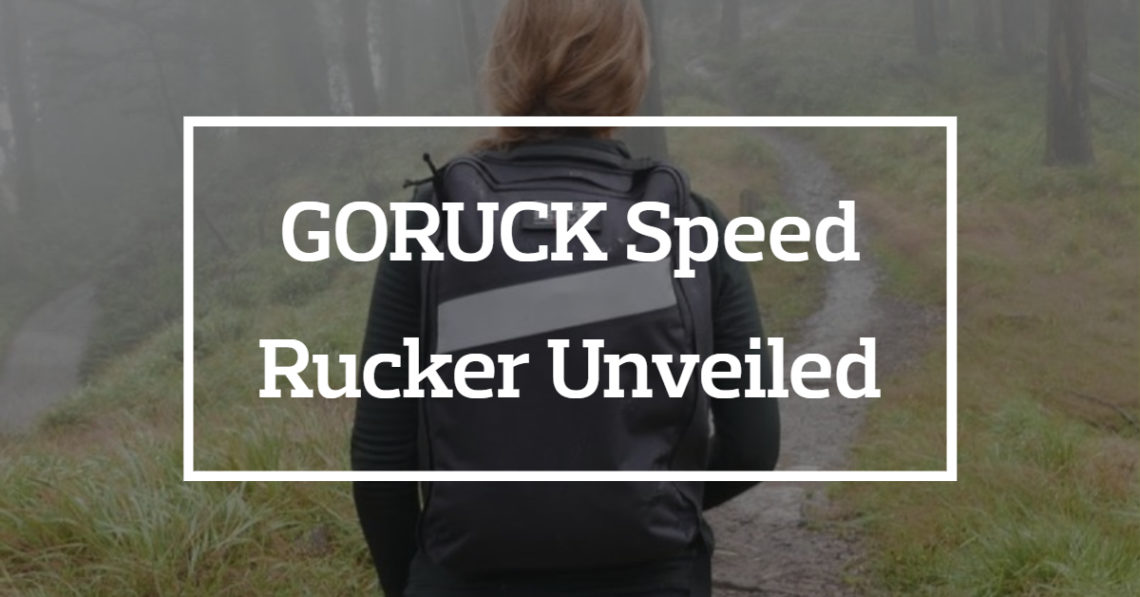 When GORUCK announced their Rucking World Championship (Registration Here) they also announced a new pack that you'll need to use during the event. That new pack? The Speed Rucker.
The Speed Rucker is a pared down Rucker that includes what GORUCK views as only the essentials needed for rucking. According to GORUCK, "(t)he Speed Rucker is a lightweight, streamlined rucksack purpose built for competitive rucking. The integrated Padded Hip Belt gives you an option to hip carry over long distances and the minimal construction is meant to carry weight, water and your Star Course essentials without excess. Less space for only the essentials = more speed."


So far there are only a handful of pictures of the Speed Rucker online however the pictures do a great job of telling the story of the Speed Rucker. For example, you can clearly see the integrated reflective strap on on the outside of the ruck.
In addition it seems the external slant pocket has been removed as well as the webbing which should cut a little weight. In truth I don't use that pocket much for rucking so I'm not going to miss it if it's truly gone.


The integrated hip belt is wonderful to see. Generally an integrated hip belt will do a better job dispersing load than a non-integrated hip belt. I'm excited to see if that's the case with the Speed Rucker.
The inside features the elevated Ruck Plate pocket that's standard in the newer Ruckers. These hold those 20 lb and 30 lb "For Rucker" Ruck Plates. The Speed Rucker comes in at 15L (same size as the Bullet 15) but is also the same height as the Rucker 20L. If it's the same height then my hope is the space is lost in the depth. The more the pack hugs your back the faster you should be able to be with it.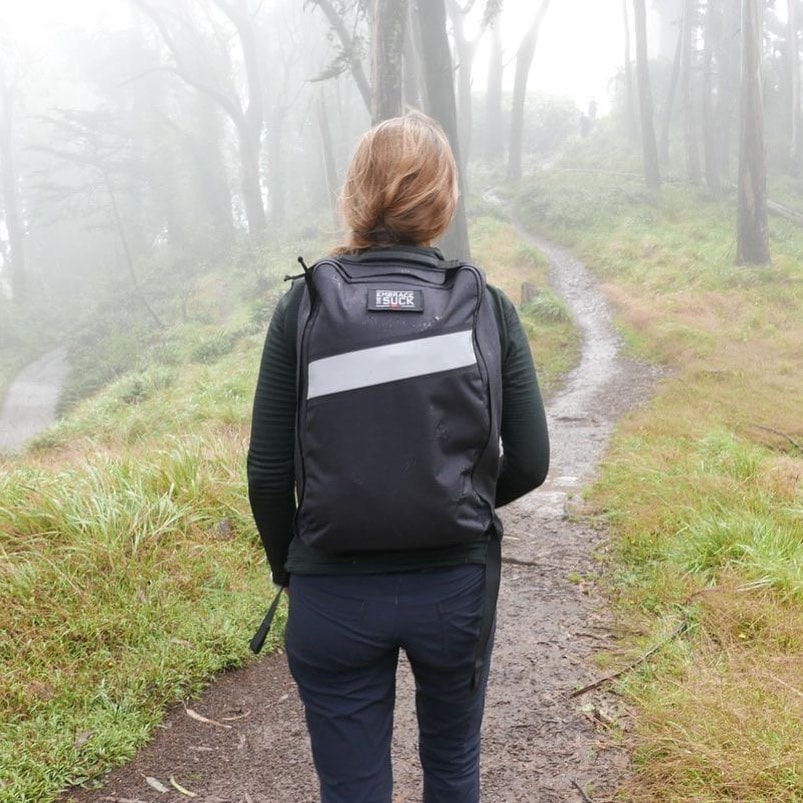 The Speed Rucker comes in 500d Cordura instead of the traditional 1000d Cordura most GORUCK packs come in. 500d Cordura is a bit lighter than 1000d Cordura so some weight will be saved here. In total the Speed Rucker weighs roughly 11 ounces less than the Rucker. It might not sound like much but everything adds up when you're rucking long distances.
Currently the only way to order the Speed Rucker is to register for the Rucking World Championship 2020. If you register then GORUCK will send you one with your registration when they release. With this in mind GORUCK has confirmed that the Speed Rucker will be sold standalone however the price has yet to be revealed.