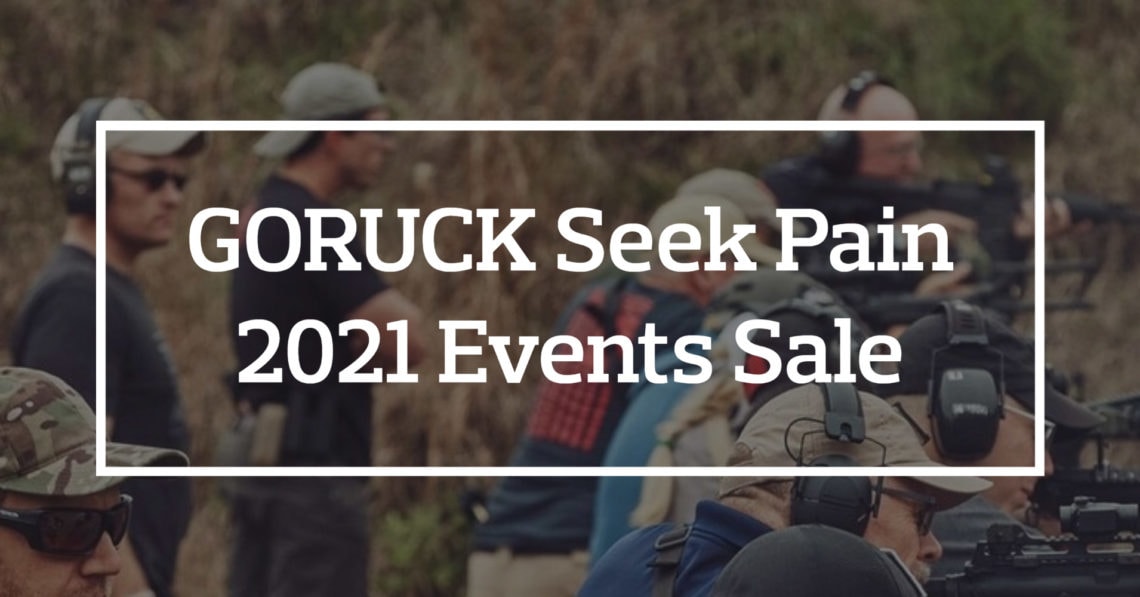 GORUCK events are underway in 2021 with over 500 events open for registration. If you've had your eye on anything, but haven't registered, then now's a pretty good time to make that call. Through 3/14/2021 you can get 25% off ALL EVENTS with the code SEEKPAIN.

Firearms events that rarely go on sale? Those are 25% off…

GORUCK Pre-Selection? That's 25% off as well. It's rare that GORUCK releases a blanket discount code which includes ALL events… from what I can recall firearms, survival, and the Selection style events are generally the ones excluded.
My 2021 calendar is more than filled out for events at the moment but if it wasn't I'd probably be using this code. Have any events in 2021 that you're excited about or going to register for anything using the code? Let me know in the comments!