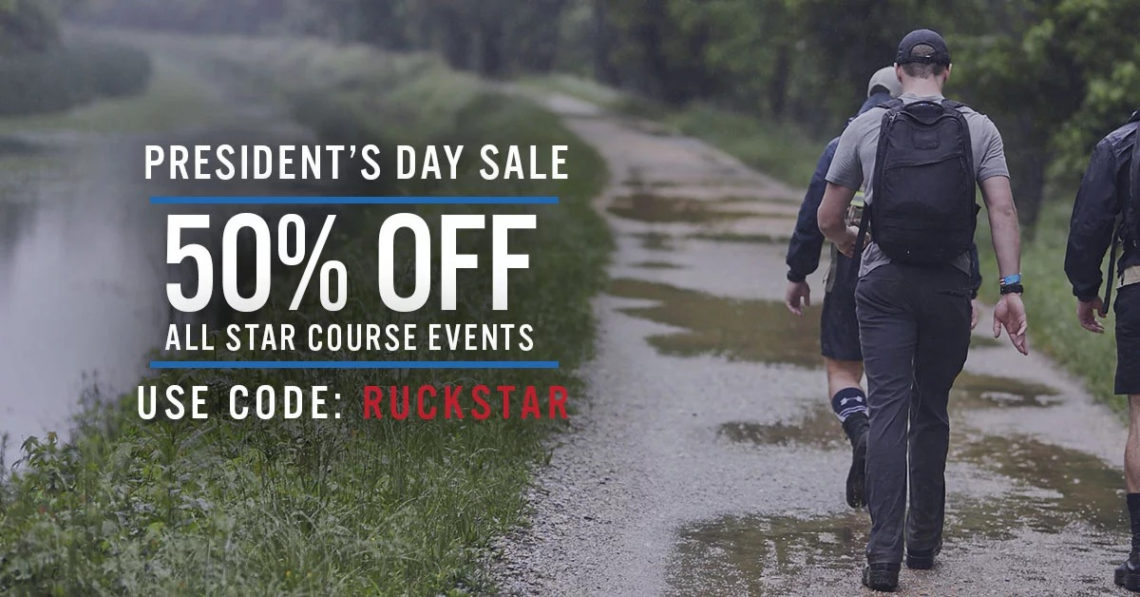 GORUCK surprised us this morning with a President's Day sale! The sale is small and very, very specific: all GORUCK Star Course events are 50% off.
This sale makes perfect sense because the Star Course is based around the presidential challenge of 50 miles in under 20 hours.
Between 2/18/2019 and 2/24/2019 at 11:59 PM PST you can use the code RUCKSTAR to get 50% off the Star Course. This code should work for all 12, 26.2 and 50 mile events.
If you're registered for (or considering registering for) the GORUCK Star Course you should definitely read our guide to that event! Did you use the code to register for an event? Let us know in the comments!