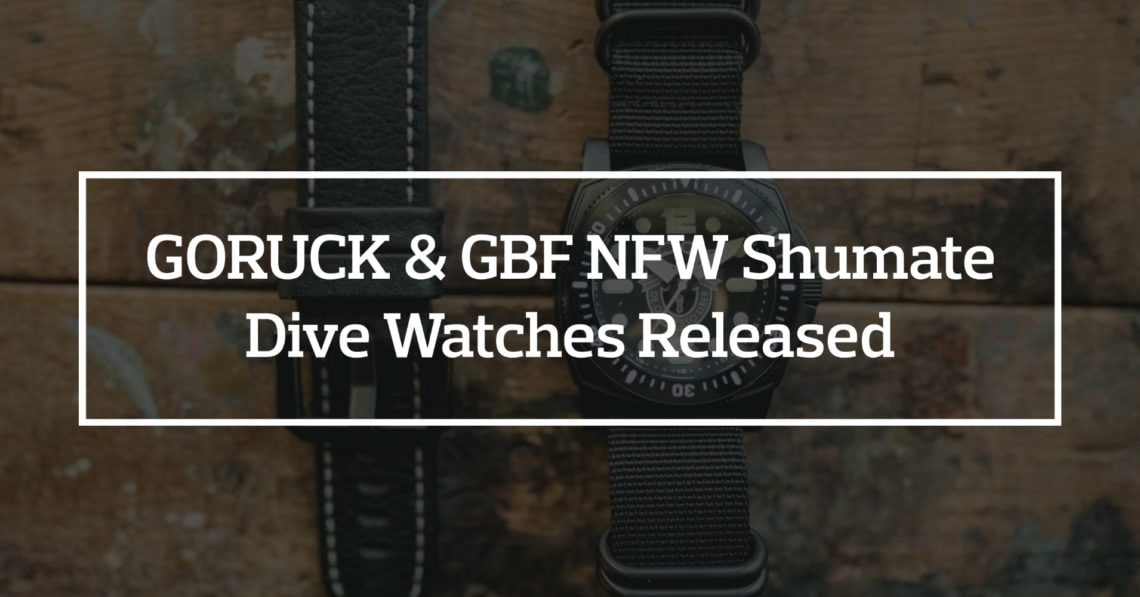 GORUCK had mentioned that they were planning on releasing a watch and that watch is here. The NFW Shumate is a fairly traditional dive watch featuring water resistance down to 300 meters and a 120 click unidirectional stainless steel dive bezel.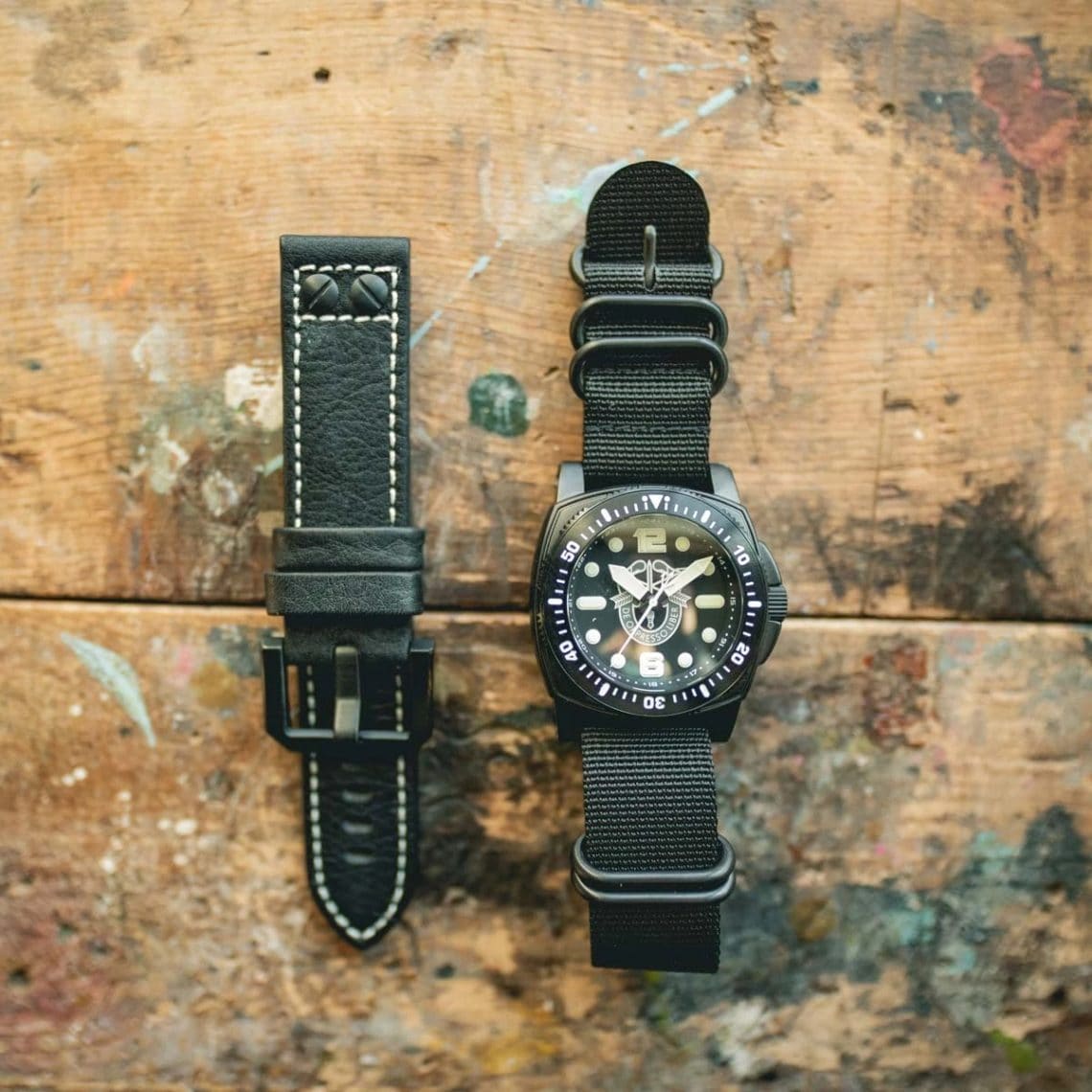 Each watch comes with a black ballistic nylon NATO strap and a black Italian leather strap. At $495 the watch is definitely pricey but receiving two straps helps soften the blow a little. For reference, Italian leather watch bands from Garmin start around $199 which may or may not make you feel better about this.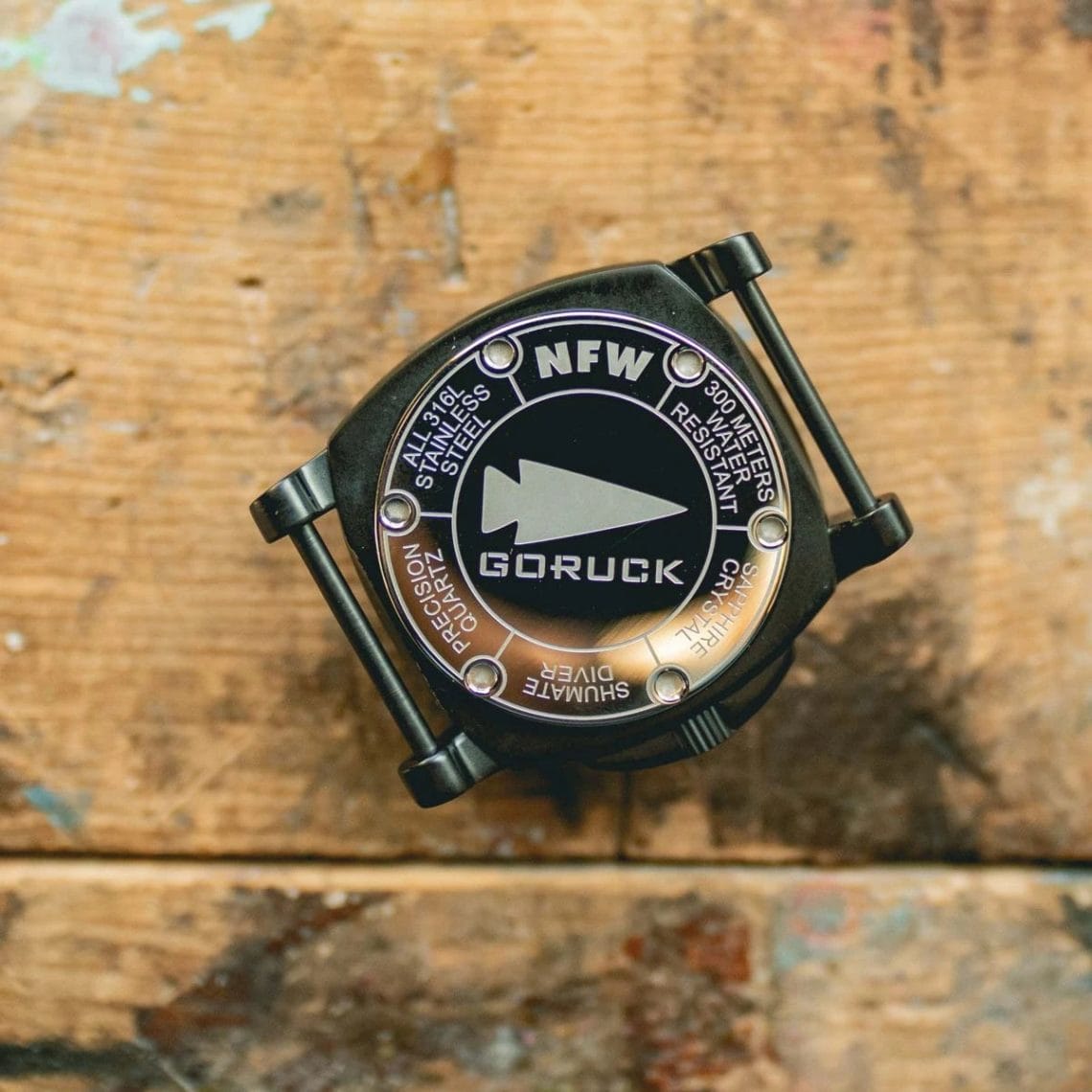 The back of the watch features the GORUCK logo and some information about the watch. Sapphire crystal, 300 meters water resistant, precision quartz, etc. All things you probably know if you bought the watch but it still looks nice.
There's currently two versions available: GORUCK & GBF. The GORUCK version says GORUCK above the hands and features the GORUCK logo below the hands. The GBF version features the Special Forces crest in the center of the watch face. The only other difference is that proceeds from the GBF version go directly to the Green Beret Foundation so you're doing some good there.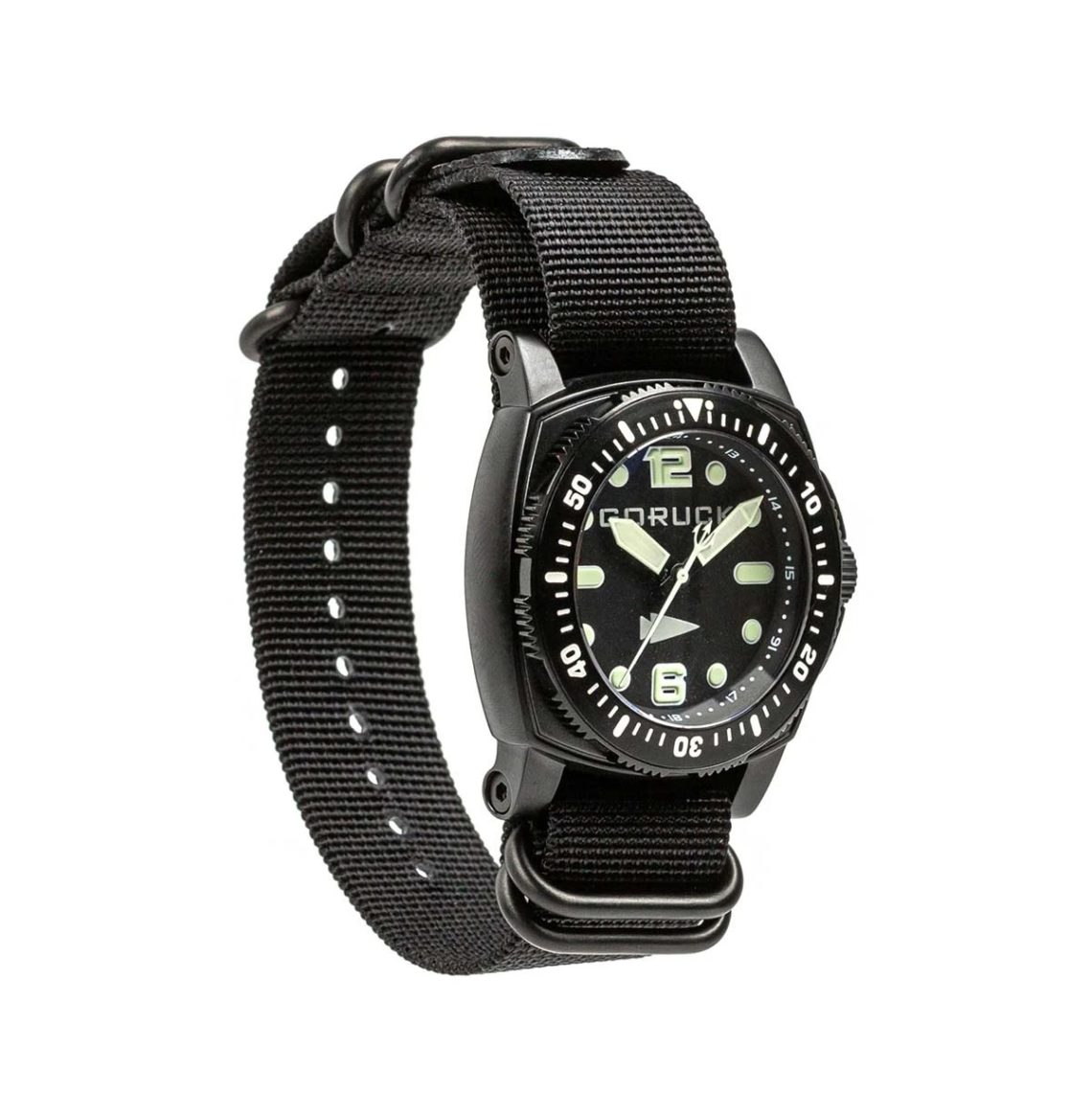 I really like the NATO strap and I think it's nice that they are also including the leather strap. I'm not the biggest fan of the contrast stitching on the leather but that's probably less visible when it's worn. Overall I think the watch looks really nice but I don't think I'll be replacing my Garmin Fenix with it any time soon. I like all of the analytics and data the Garmin gives me plus tracking rucks is always fun. If you have any thoughts on these watches or are planning on picking one up let me know in the comments!