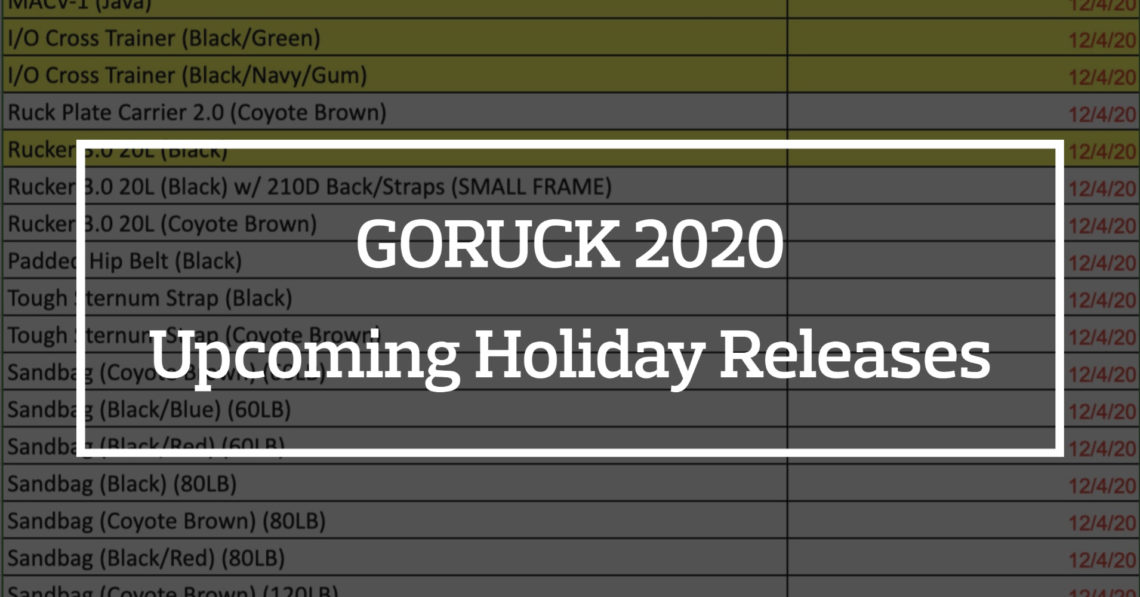 If you were curious what to expect for the remainder of the year from GORUCK then you should be excited about this. Jason (the founder of GORUCK) released the following picture showing what to expect from GORUCK in the upcoming holiday weeks.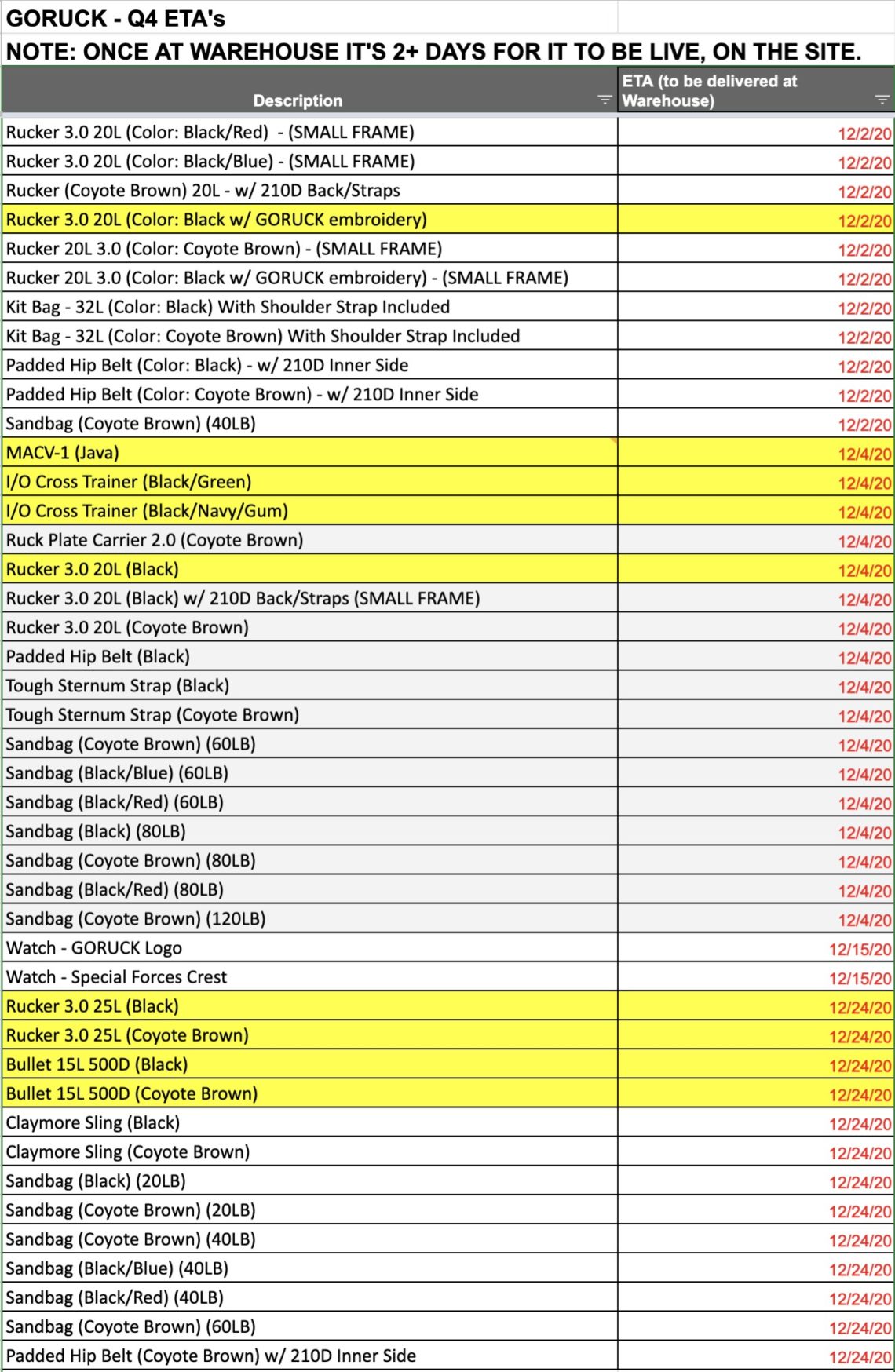 That's a lot of gear coming in under a month! There's a bunch of new colors and even some new products thrown in there to get excited about. It's worth noting that "Warehouse Date" is the date that the product is getting to GORUCK's warehouse and not the date it will be available.
If you'd rather have the data in a nice, sortable, filterable table then hopefully the table above helps. I know I'd rather have that than an image 😅
Parting Thoughts
What I'm most curious about is what you're excited for on this list. Me? I want to see what the Claymore Sling is… I know GORUCK has been working on a sling/fanny pack style bag so I can't see what this actually is. Besides that the 25L Rucker 3.0 should be awesome and who doesn't want to see what some Java MACV-1 boots look like? The watch should be interesting… I'm more of a fitness watch fan (love my Garmin 6X Sapphire) but I'm still curious what GORUCK is planning with this. Let me know what you're excited for in the comments and Happy Thanksgiving!