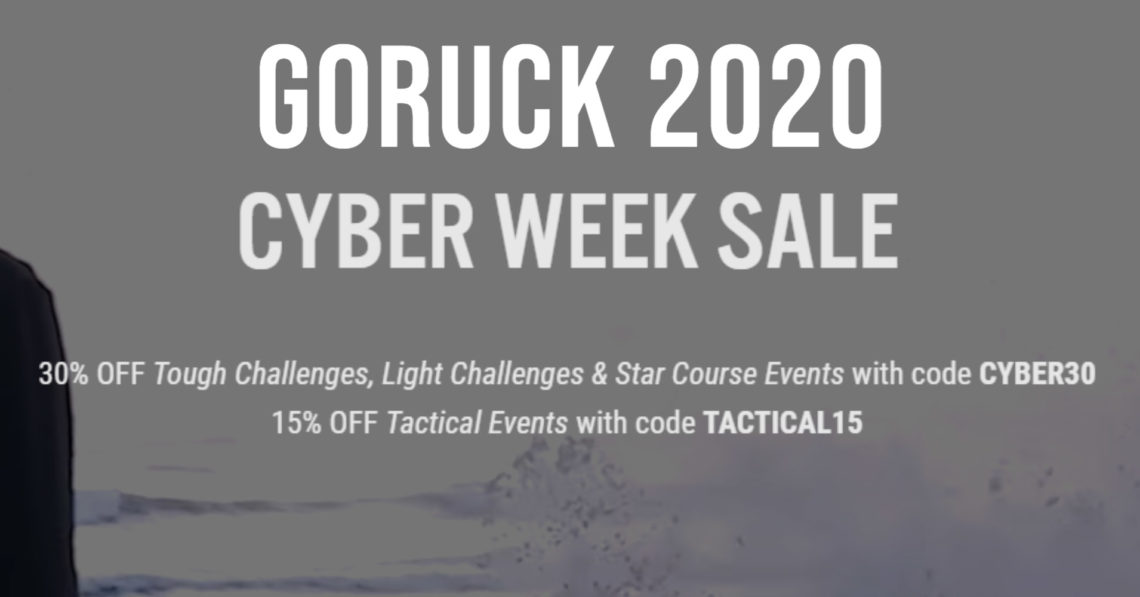 GORUCK's Cyber Monday event sale for 2020 is here. The GORUCK Tough and Light Challenges, as well as Star Course events, are 30% off with the code CYBER30. All Tactical events are 15% off with TACTICAL15. This sale is roughly on par with some of the previous Cyber Monday sales.
If you're looking for some of the more recently added GORUCK Events (everything added in November, 2020 for the upcoming year) then check out this post.
Parting Thoughts
I mean… that's about it. GORUCK did rename their Black Friday sales to Holiday Sales so if you missed out on any gear you can still scoop that up now. As for events I've got my eyes on some of the upcoming Star Course events in Seattle and 30% off helps out there. Planning on any events for 2021? Please let me know in the comments!