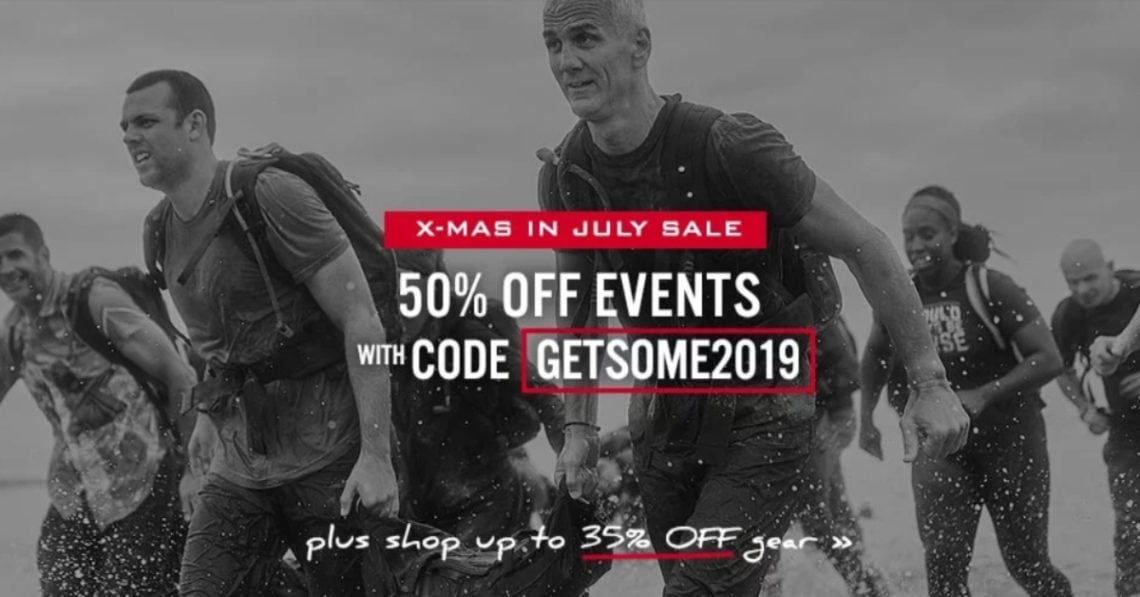 As anticipated GORUCK has finally put their events on sale! They JUST released the events portion of their Christmas in July sale and it is big. This is an easy one… 50% off ALL NON-FIREARMS EVENTS with code GETSOME2019.
The Video
The Events


There's plenty of events to sign up for but I know most of you reading this already have a calendar ready just waiting for the sale. This year's sale somehow beats last year's sale so I guess we're all in luck!
If you're going to be registering for an event I'd love to hear what that event is and where it's at! I wasn't planning on registering for anything but at 50% off… it's hard to say no!