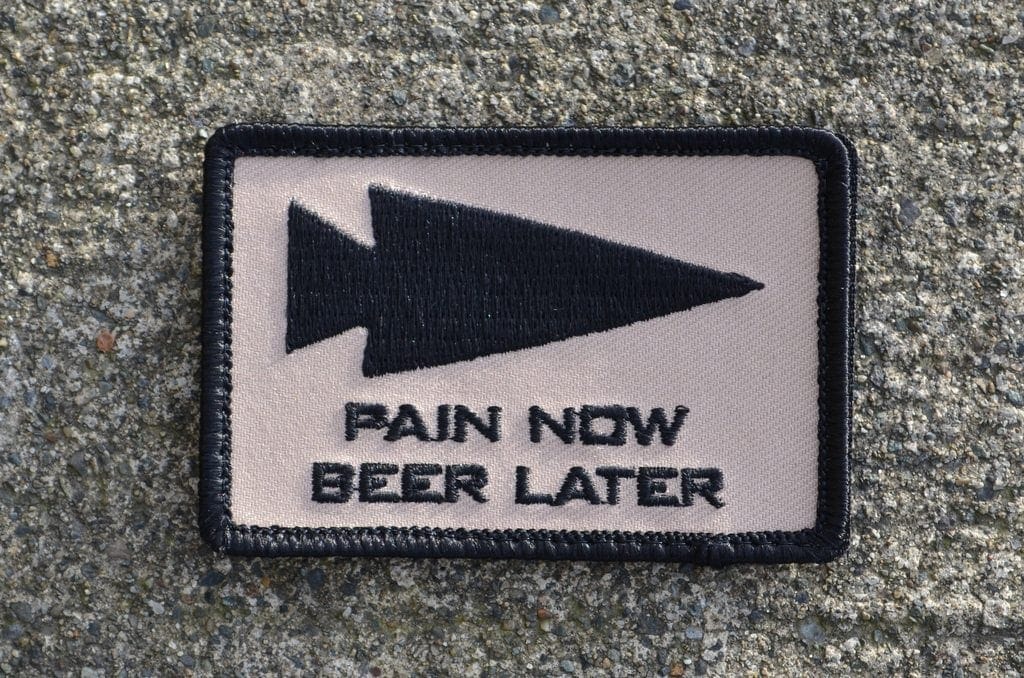 This week's patch was purchased off of the GORUCK Skymall and is one I really like. Pain Now Beer Later is an awesome quote from Cadre Bert that has since been turned into a number of patches (and other different items) available for purchase. There's still some of these sand colored patches left on the GORUCK Skymall (a GRT only group) and they're currently being sold for $5.
The quote "Pain Now Beer Later" is an excellent reminder that there's going to be an end to the pain that you're experiencing. Sometimes the GORUCK welcome parties feel like they're going to last forever but we need to remind ourselves that this is clearly not the case. There will be an end to the pain. Not only will there be an end but there will (most likely) be beer when all of this is over. This patch is a great reminder to keep your eye on the prize when someone makes you get down and do flutter kicks until a train passes (turns out that's over one hundred four-count ones.)
Don't drink beer? That's fine, just mentally substitute something else you like in place of the word beer and you're set. Pain Now Food Later… Pain Now Cake later… you get the picture. Just knowing that everything comes to an end (whether that end is 30 minutes or 12 hours later is a different story) can be great motivation to push through whatever slump you're in. Keep on pushing through because there is going to be something awesome (or at least something better than what you're currently experiencing) at the end.