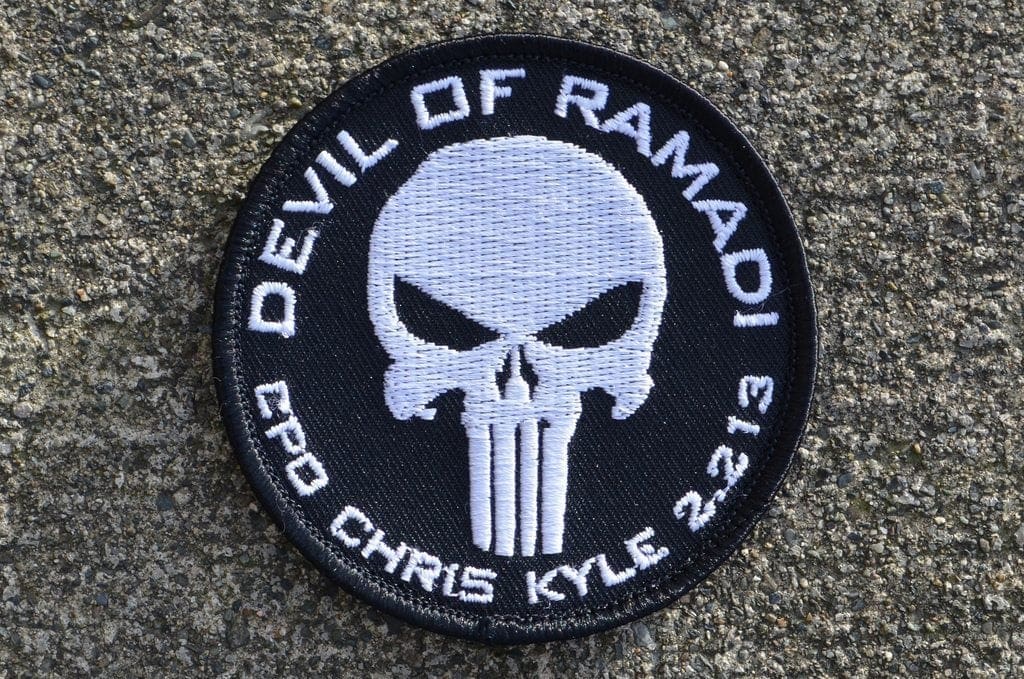 This patch was created to remember and honor Chris Kyle, the Devil of Ramadi. The patch was sold on the GORUCK SkyMall for $10 with 100% of the proceeds going directly to benefit Chris Kyle's wife and children.
For those of you who don't know who Chris Kyle was you can get a brief synopsis of his life and what he accomplished on Wikipedia. He was one of (if not the) most lethal sniper in American military history with over 160 confirmed kills. If you have more time I'd highly suggest reading the book that he wrote titled American Sniper. The book has over 3,700 reviews on Amazon with 87% of them being 4 or 5 stars. Needless to say his book was very well received and it's only about $6 for the paperback so there's really no reason not to pick it up.
On Saturday, February 2, 2013, Kyle and a companion, Chad Littlefield, were shot and killed at the Rough Creek Ranch-Lodge-Resort shooting range in Erath County, Texas. This patch was created by a fellow GRT shortly after this tragic event to commemorate and provide some financial support to Chris Kyle's family.
I'm trying to get better at including purchase notes on these patch posts. If you would like to purchase this patch you can do so through Todd Kruse. I talked with him recently and as of the time this was posted he has a little under 100 of these patches left. If you want to pick one up you can send $10 through PayPal (Friends and Family option) to him at [email protected] (make sure you include your address in the notes and a reference to Chris Kyle). If you have any questions about this you can send Todd an email and I'm sure he'll answer it.