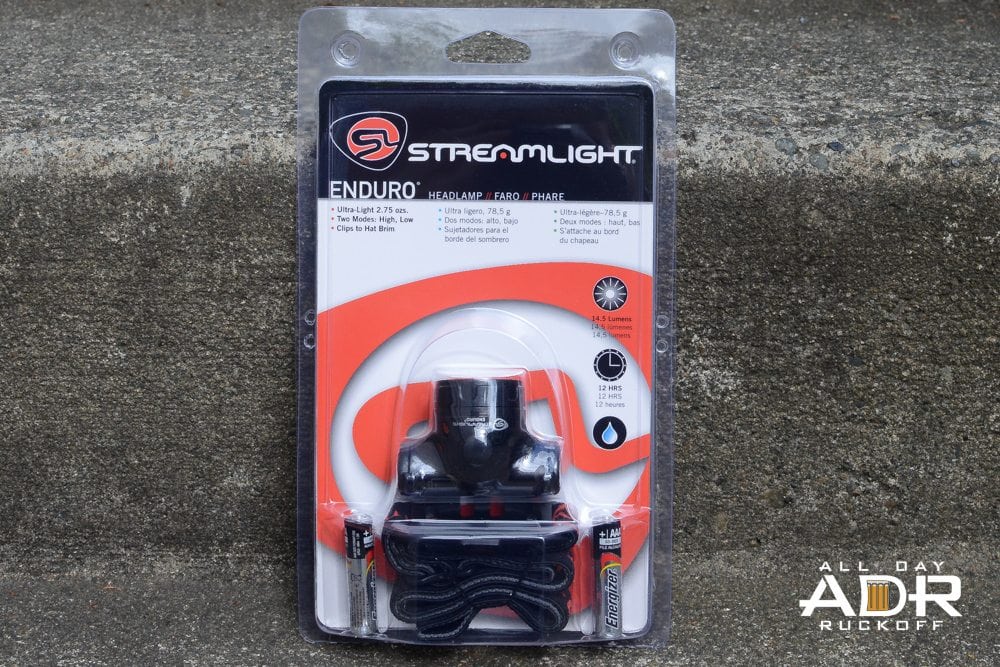 While getting ready for my most recent GORUCK event I noticed that all of my old headlamps had rusted out (thanks to Seattle's salt water.) I took this as a sign that I needed to review another headlamp. Instead of going for a nice expensive piece of gear I wanted to find the cheapest waterproof (not water resistant) headlamp around that had at least moderately good reviews. What I ended up purchasing was the Streamlight Enduro Waterproof Headlamp from Amazon. It fit the bill at under $15 shipped which is under half what the Petzl or Princeton TEC cost.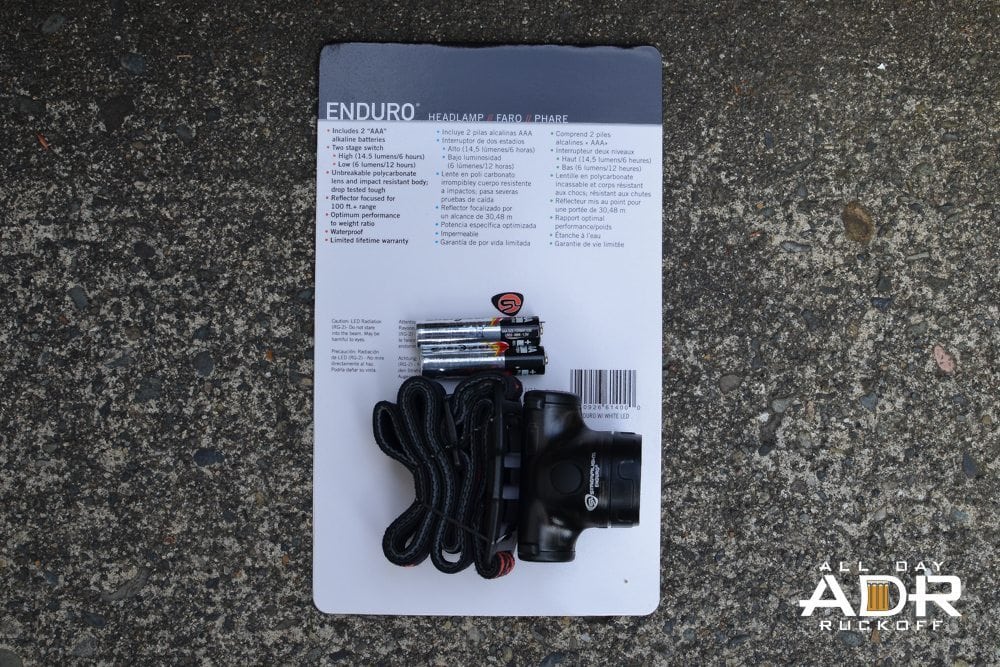 I took some pictures of it the day it arrived and then some again after the event. I live in an unique area in that we have the potential to go in both salt and fresh water during these events. This is an issue because it means there's a good chance that headlamps (and other electronics) will rust out after an event if they're not cleaned.
The headlamp performed wonderfully during the event. There were absolutely zero issues with it. It survived submersion during the two water entries that we had and made it through being dragged in the ground during the tunnel of love and low crawls.

The headlamp was comfortable to wear during the event. At night I briefly had it on my head but due to all of the hiking through the woods we were doing I ended up letting it hang around my neck. It actually stayed around my neck during the entire event and never bothered me.
After the event I washed the headlamp under the sink faucet to get all of the salt water off of it. I made sure to get in and clean all of the cracks so that it wouldn't end up rusting. Turns out it didn't rust so I must have cleaned it well enough.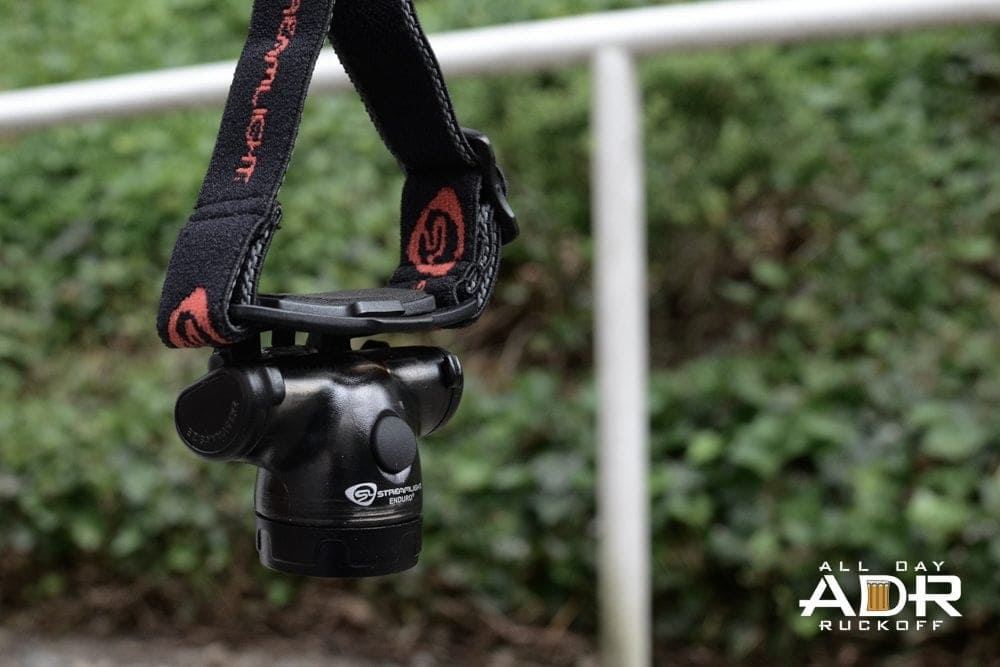 For less then $15 this headlamp performed much better than expected. Although it's not made in the United States like the Princeton TEC it works great and allows you to GORUCK on a budget. It truly is waterproof and the Streamlight Enduro is a solid piece of gear.