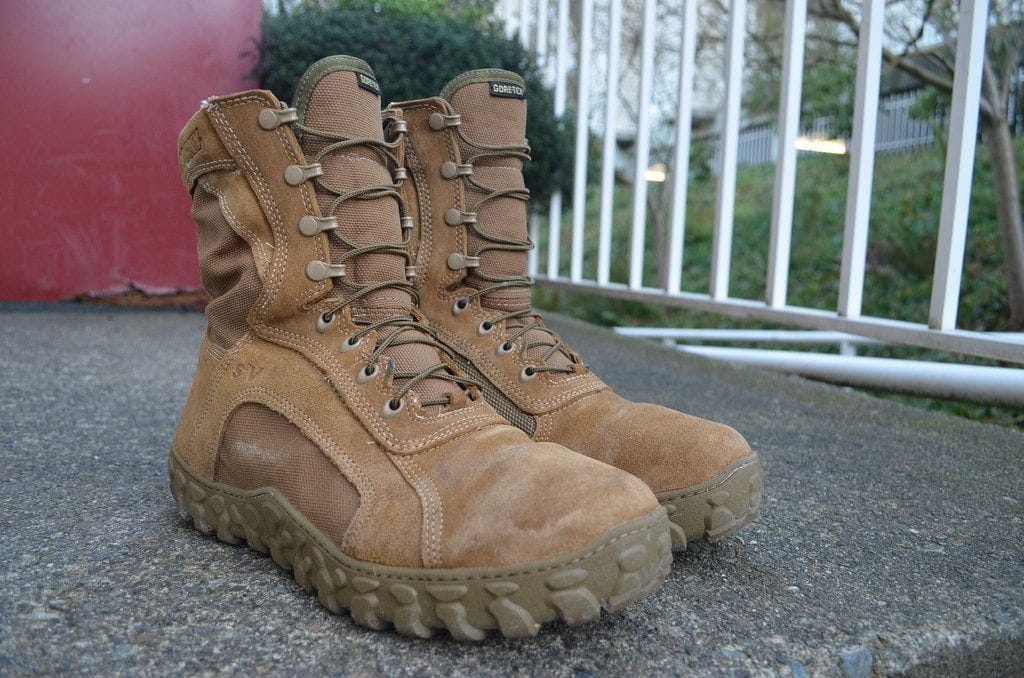 I purchased the Rocky S2V Waterproof Insulated Military Duty boots in anticipation of the Seattle HCL 001 in the snowy mountains. I'm making waterproof and insulated bold because this review is about the waterproof insulated boots… not about the vented boots or any other boots made by Rocky. The waterproof insulated coyote brown boot is coded as FQ00104-1 while the style for the vented coyote brown boot is FQ00104. Read why I won't be using these in any coming GORUCK events and why I purchased the Vented version.
Rocky S2V Insulated Fit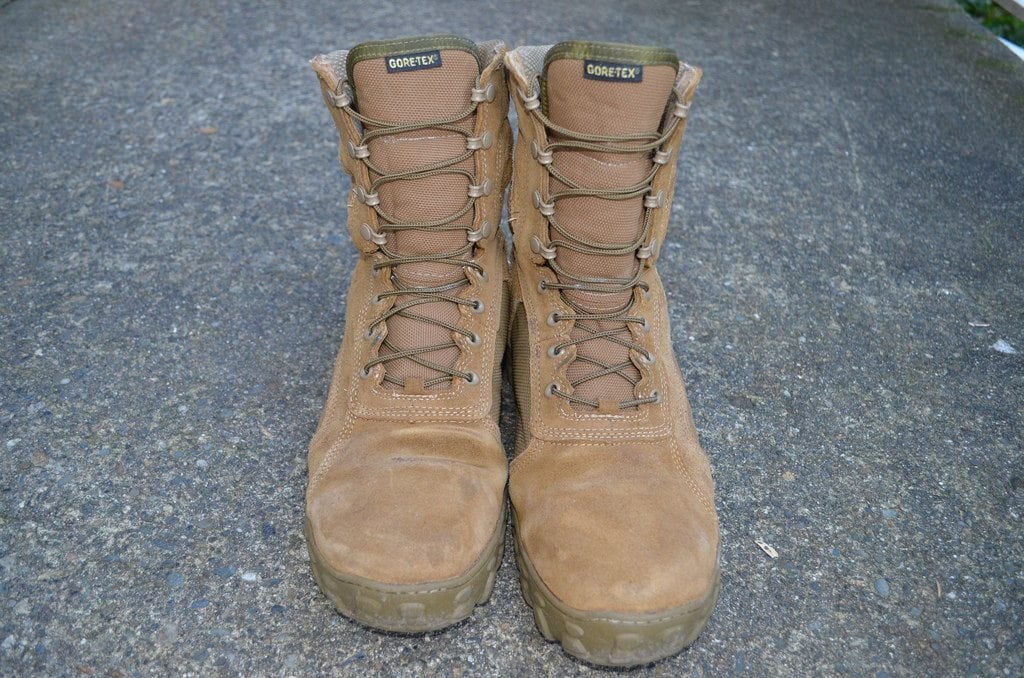 These boots fit incredibly well. I generally wear a size 13 wide boot and ordered a size 13.5 wide for these. I'm happy that there's a little bit of extra room because I know my feet will expand a bit over the course of the 24 hour GORUCK Heavy. The boots lace up like standard military style boots and you know there's no way they're going to fall off. They are tight enough but they also have some space which make your rucks feel considerably better.
Rocky S2V Insulated Feel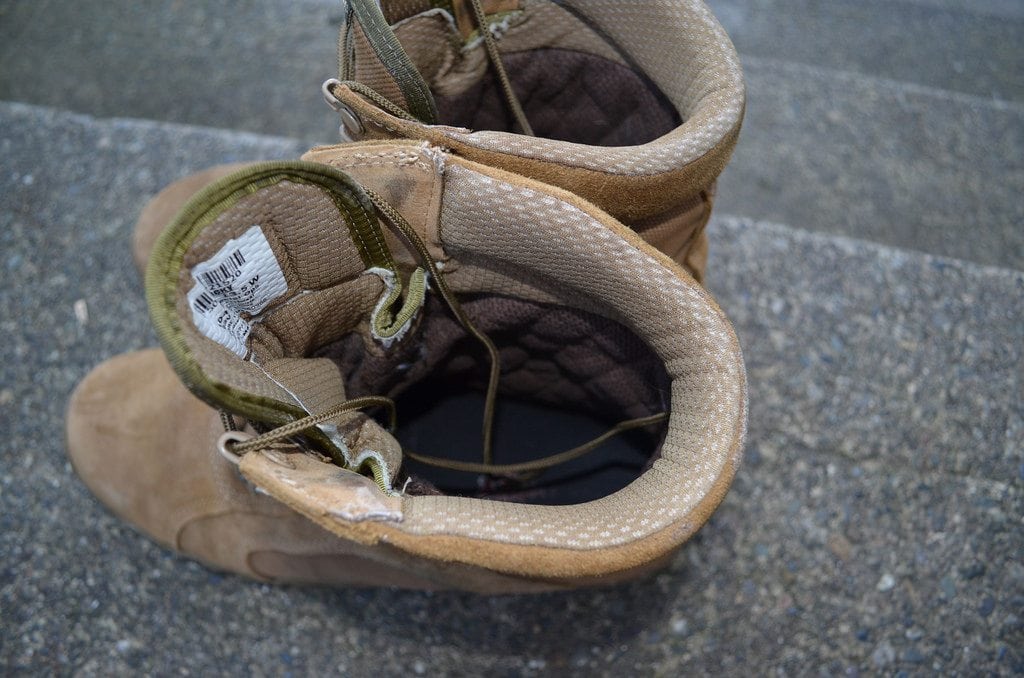 These boots are incredibly warm and cozy. I've taken them on numerous 10+ mile rucks (longest distance was 12 miles) and my whole body will be cold except for my feet. The insulation is amazing and I don't have to worry about my feet freezing off when I'm wearing these. In addition they just so darn comfortable and I've found myself wearing them as everyday boots as well as rucking boots. I actually wore them to the NFC Championship game because I've had issues with my feet freezing at Century Link field. I had no issues with freezing feet when I was wearing these.
Rocky S2V Insulated Durability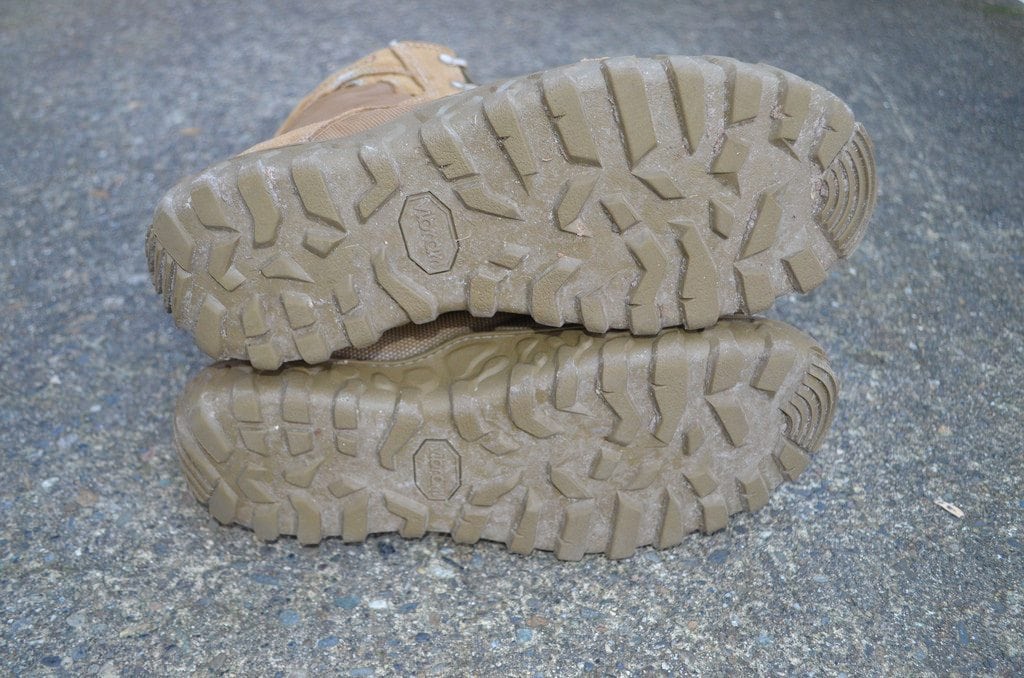 I've rucked with these for 60 miles so far and they are holding up great. They actually still look pretty much brand new. As I continue to use these I'll make sure to update their durability as things happen to them. A few searches across the internet reveal that in 2008 there were some issues with the soles breaking apart. It seems like around that time Rocky switched from Vibram soles to something they made themselves which wasn't nearly as durable. Rocky has since switched back to Vibram soles so I'm hopeful that those issues are all in the past.
After owning these boots for years I can say that they're plenty durable. I've had no issues with the soles cracking or breaking. I'm very impressed with how they've performed.
Rocky S2V Insulated Drainage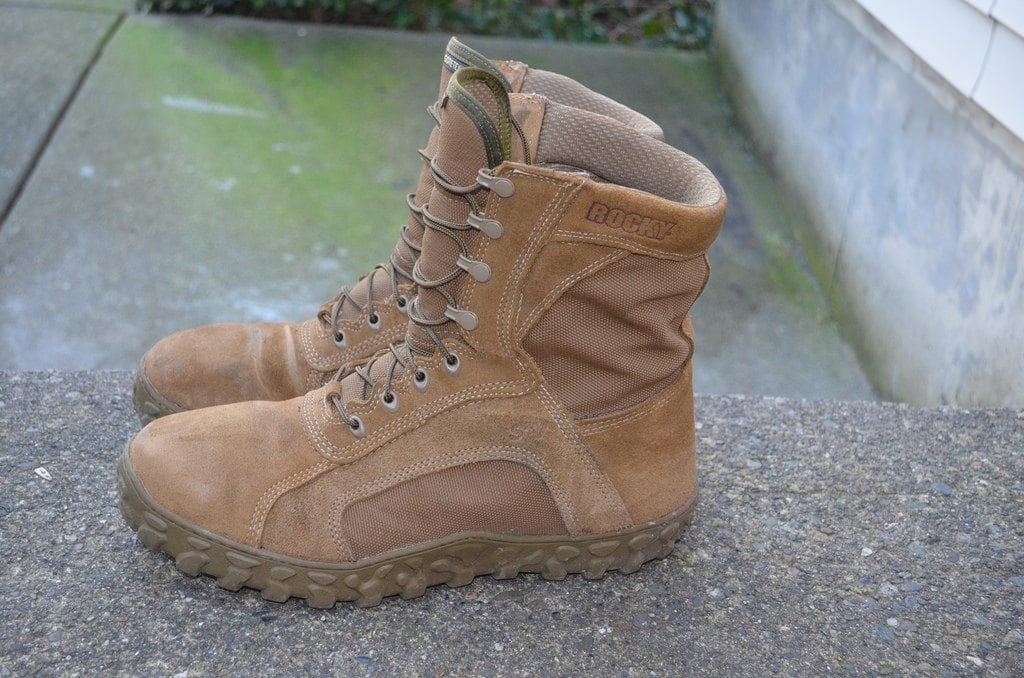 The drainage area is the absolute only area I have issues with these boots. Please read the following carefully because some people in the comments seem too have issues with that. This is the reason I won't use these in any GORUCK events. On the website it clearly states the these boots have "Walk'em Dry(tm)" and "Superior Drainage" in their description. Rocky confirmed that their boots support these technologies.
I can attest to the fact that they have neither. As long as water does not come over the top of the boot (completely submerged) they're great. The second water gets into the boot is where you become screwed.
During a recent event (Roam the Dome II) I was wearing these boots and we completely submerged our feet in water. Afterwards I dumped the water from one boot and left the other one as it was. After a good 3 or 4 miles we were at a semi-stopping point (small break). It was here where I unlaced both boots to check out the insides… which is where I saw a small lake. My socks were still wet (I did not ring out socks like I should have) but I dumped all of the water out. After the event we got back to the cars (maybe 1.5 hours after this point) and I took off the boots again. More sock water had accumulated in the bottoms, which I dumped out, and then I wrung out the socks.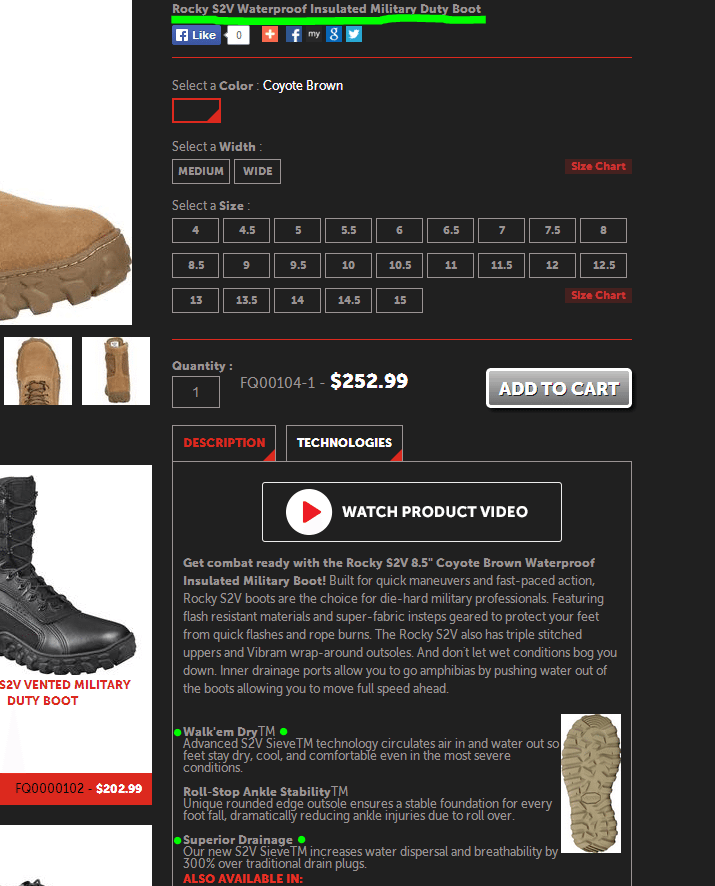 Now I should have probably wrung out the socks initially but this area of the review is on the "Superior Drainage" of these boots. I can attest to the fact that they do not drain water at all. After this I ended up calling Rocky and talking to them on the phone. They agreed that it was worded a little confusingly on the website and then they confirmed that these boots will not drain water. They agreed that it could be confusing how the boot listing is set up… I've taken a screenshot and used horrific lime green coloring to underline the name of the product and the description that I read. Would you agree that this could be confusing?
This is to anyone saying to use your brain because of course GORE-TEX doesn't drain. We have to technology to create dry bags that are completely water-proof yet let air out. We have the technology to launch a rocket into space then land it on a carrier. You are reading this on a screen using a device that is connected to the internet where you can get any information imaginable in seconds. Is it so difficult to believe that we couldn't invent boots that don't let water in but let water out? Rocky marketed these boots as such, I believed them, and that's where this section of the review comes from.
Rocky S2V Insulated Overall Impressions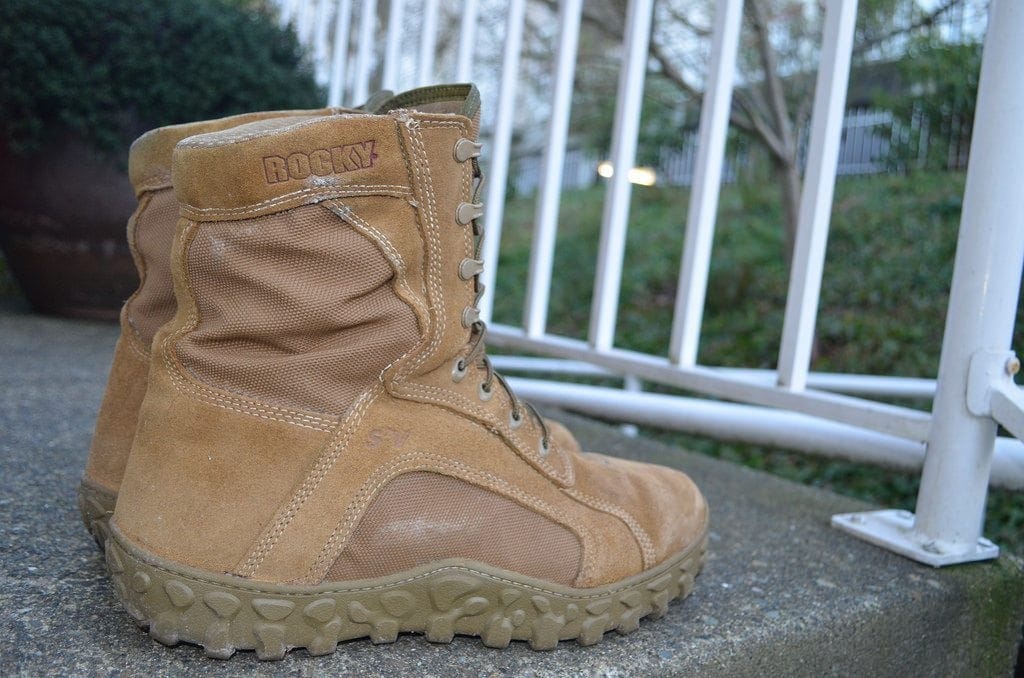 Overall these boots are great if you're not going to completely submerge them in water. I plan to continue to wear them for cold rucks and going out in the cold weather. They're awesome for that kind of thing and they function incredibly well.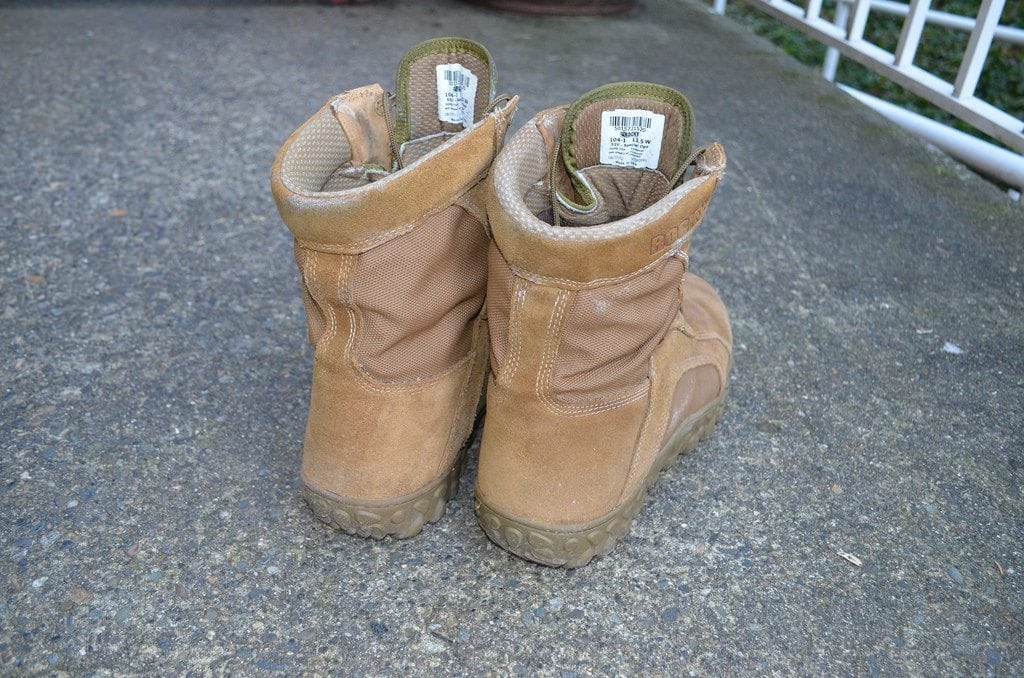 However I don't think I've ever been in a GORUCK event where our feet were not completely submerged at one point so the lack of any drainage kills it for me. Once these boots are submerged they lose all of their added warmth from the insulation until properly dried using a boot dryer.
I'm a huge fan of their comfort and the design of them so I went ahead and ordered the S2V Vented version which is the one that has all of those awesome sounding drainage features.