The Merrell Moab Ventilator Mid boots were recommended to me from a number of heavy hitters in the GORUCK community. The boots were reasonably priced at $100 (significantly cheaper than the others I was looking at) so I went ahead and bought them at REI.
Fit

Holy hell these boots run small! I generally wear between a 12 and 13 wide but I needed to buy a 14 wide in these. Once I bought the size 14 though the fit was great. The feet don't move around too much and there's some room for swelling. It can be tough to get them to feel tight enough but I've never had any issues with them coming loose or falling off. They lace more like a shoe/hiking boot than a military boot which gives a slightly looser feeling.
Feel

These boots feel and perform great. I've taken them on numerous 10+ mile rucks and used them at GORUCK Heavy which was a 34+ mile ruck. It wasn't until the last one or two miles at heavy that my feet started to actually hurt. This could easily have been because they weren't trained well enough for this distance so I'm not going to fault the shoes there at all.
Durability

I've taken these boots through a number of training rucks, exercises, and GORUCK events. They're still together and performing wonderfully. I'd say they're very durable and will be able to handle whatever you end up putting them through. After some of the GORUCK events they have smelled disgusting because of the salt water so make sure you clean them in the tub to make sure they don't get a funk. Besides that I've had no issues with them.
Overall
Overall I'm satisfied with the boots but I feel like something is missing (I'm not in love with them.) I'd like boots that drain water quicker and lace up a little tighter but besides that these are great. I'm going to keep using these until I can find/afford something better (looking at you Rocky S2Vs) so we'll see how long that takes. I'd say if you're looking for a boot in the $100 range then these can probably not be beat.
Buy The Boots
These boots are available at numerous retailers including Amazon, REI, Moosejaw, Camp Saver, Masseys Outfitters, and probably any other hiking store around.
Events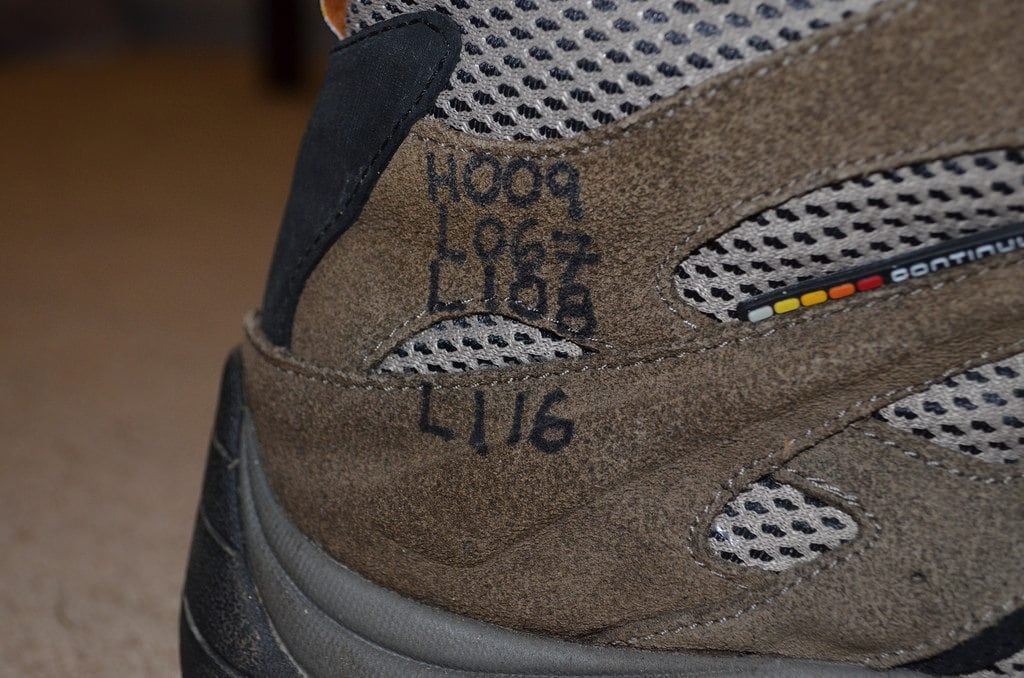 GORUCK Heavy 009

I wore these boots during the Seattle GORUCK Heavy 009 event. Throughout the event we probably spent a solid hour in the water and a good chunk of time in the sand. Water and sand are generally a boots enemy and a number of rocks did sneak their way in. When I took the boots off to shake them out I'd say 90%+ of the wet sand easily came out which made walking that much more comfortable. The boot don't drain water quickly… after submersion I could feel the water in my boots for at least 25 – 30 minutes. I wasn't very happy with the insoles that come with the boots but I didn't replace them. I'd like a stiffer insole that I could remove to bang out even more sand and the insoles that come with the boots are not stiff.
GORUCK Light 067

I wore these boots during Big Daddy's return to Seattle epic GORUCK Light adventure. We spent a lot less time in the water here than we did at Heavy so I didn't have much of a sand/wet issue. The boots worked out great for all of the street walking and hill hiking that we did and I'm glad I had them instead of normal running shoes. There were a couple times where I'm pretty sure I would have rolled my ankle had I not had the support that boots give.
GORUCK Light 108
These boots fared very well overall through the event. The only concern that I had was after our large water obstacle there were a TON of pebbles in my boots. Unlike military boots these do not tighten on the sides and run flush with your leg so things can get in. There wasn't enough time to stop after the water so I had to deal with rocks for a few hours after that. Besides the rocks they were great.
GORUCK Light 116
These boots did it again… can't say enough good things about them. I can, however, continue to bash the insoles that they come with. My advice is (as always) to replace the insoles in these boots because after a few events they will be nothing but trouble.