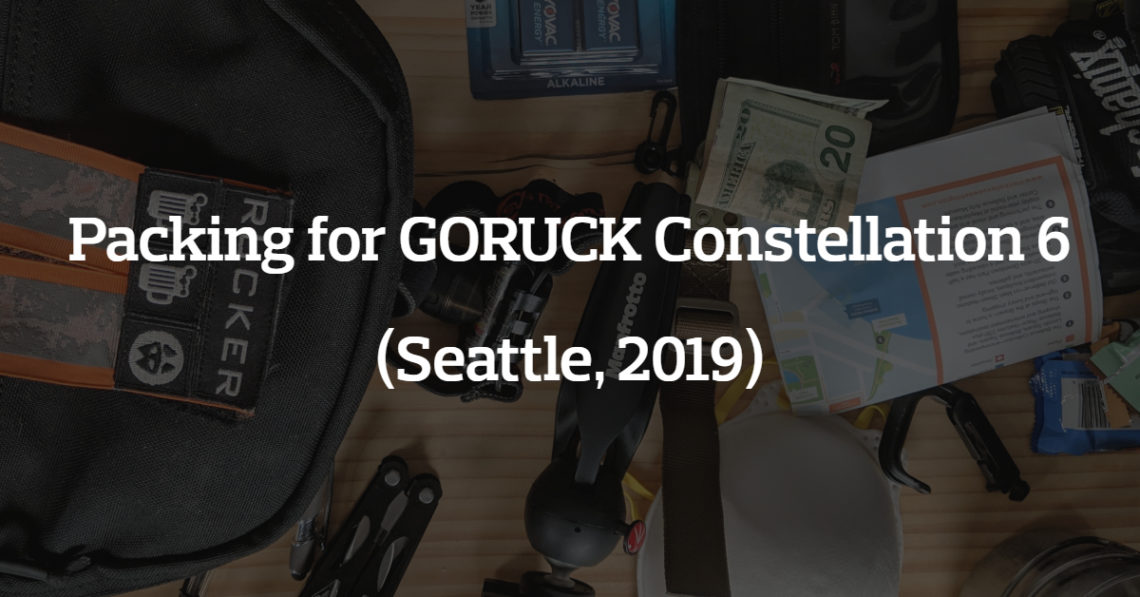 GORUCK Constellation 6 is GORUCK's intro to urban survival event. It's not a physical beat down like you would see at a Light, Tough, or Heavy. Instead, it focuses on teaching and applying skills that should hopefully help you in a disaster scenario.
GORUCK Constellation 6 Packing List
We have received lots of requests for our GORUCK Constellation 6 packing list. If you are looking for a printable packing list then we've got you covered!
Fill out the below form and we'll send an email to you with a link to download the list. You can choose to join our email list if you want but you are by no means required to. If you hate filling out forms there's a direct link to the packing list below it!
Although we'd love to send you an email with the list and connect about GORUCK Constellation 6 if you'd rather not you can download the packing list below!
Download Constellation 6 Packing List
GORUCK Constellation 6 Packing Video
[embedyt] https://www.youtube.com/watch?v=tSFAqtROcCY[/embedyt]
Prefer to see this as a video? We've got you too! Check out the packing list and watch me pack my ruck right before the Constellation 6 event in Seattle on March 2nd, 2019.
What I Brought
This is all of the stuff I brought to our GORUCK Constellation 6 event. Gear lists change all of the time so make sure to double check your event page. In addition make sure to visit your event's Facebook page because the cadre can always add bonus items.
All of these pictures were taken of the gear AFTER the event.
"Required" Team Gear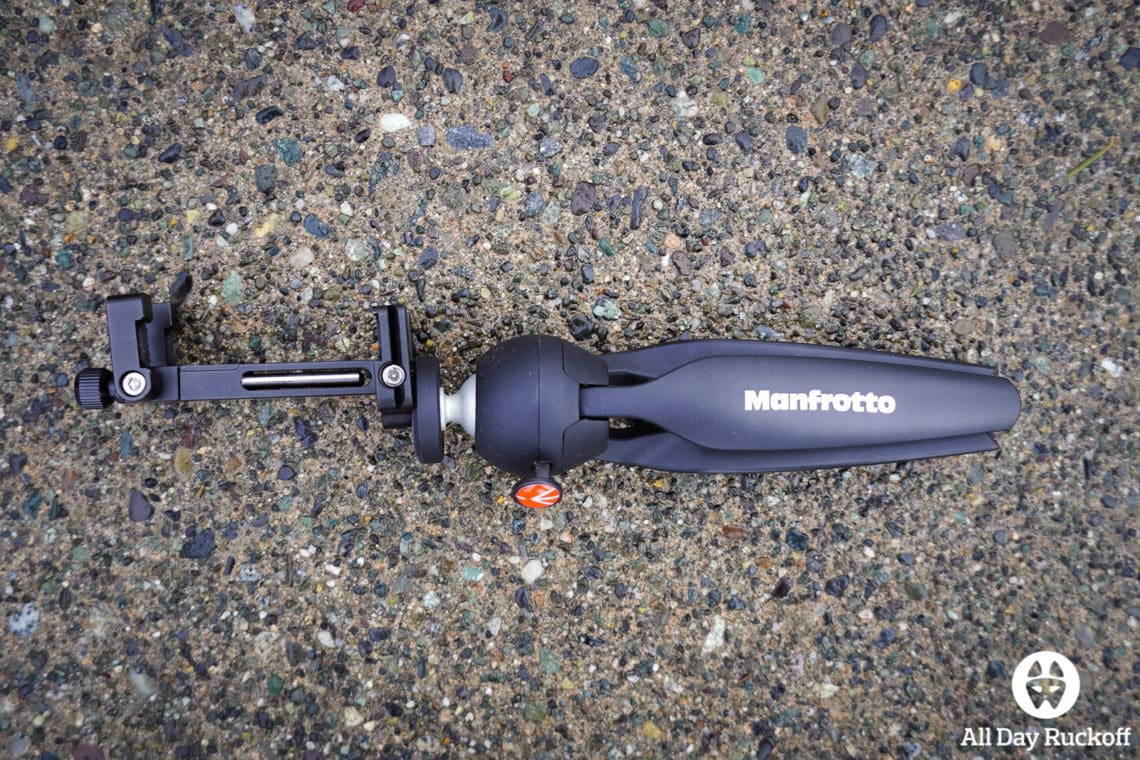 The only thing your team needs to bring is a selfie stick… and it's really not necessary if someone in your group has long arms. Don't stress about this one too much. Just make sure you have the ability to take a picture with your entire team in view. I use a Manfrotto Pixi and Ulanzi ST-03 when I use my phone to take gear pictures. I just brought that because it can help take group pictures.
Required Individual Gear
This is the stuff I brought to satisfy the required gear list items. If you forget anything you can *generally* swing by a store while you're out on a movement and pick it up. There were a few teams that had to do this.
GORUCK Bullet 15
I was able to fit everything I needed to in a GORUCK Bullet 15. The Bullet 15 is a very fun pack so I was excited to use it at an event! The only potential issue was the 2L bottle. However, when it was emptied I didn't have much issue fitting in the ruck.
MSR Dromedary 4L Bladder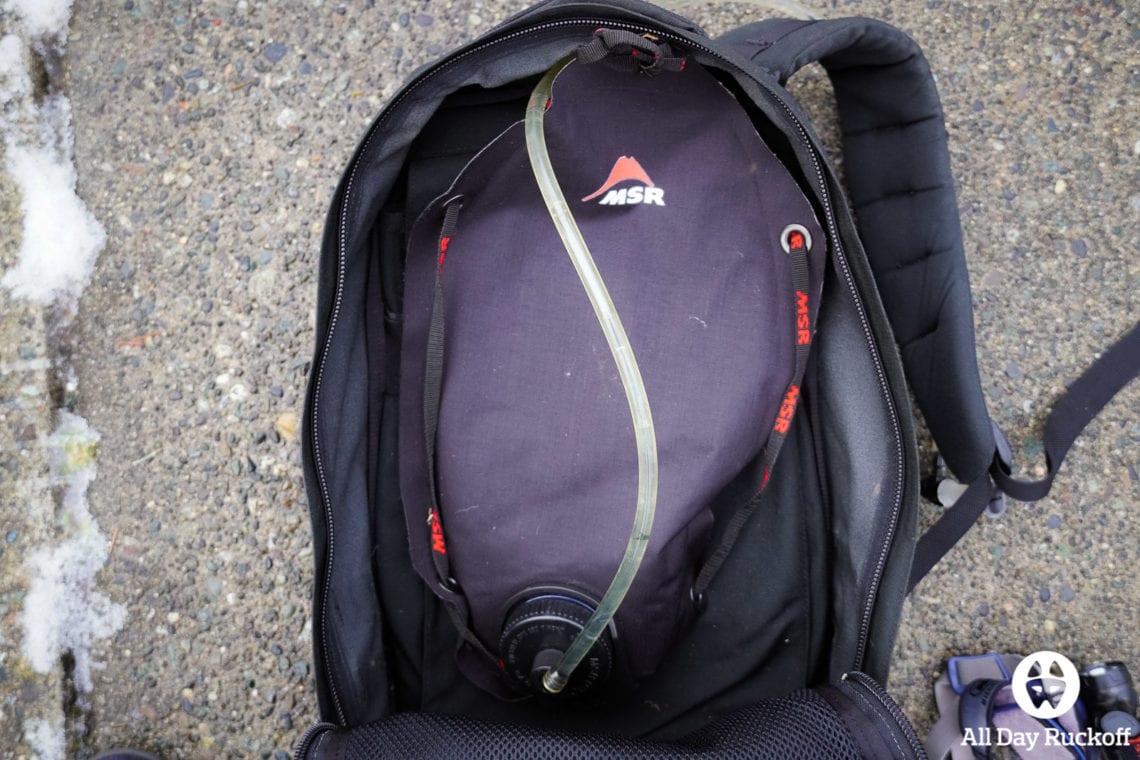 I couldn't find a Source Hydration hose anywhere the day before the event. It was crazy… there were three bladders and zero hoses. In the end I grabbed my MSR Dromedary 4L bladder from 2011.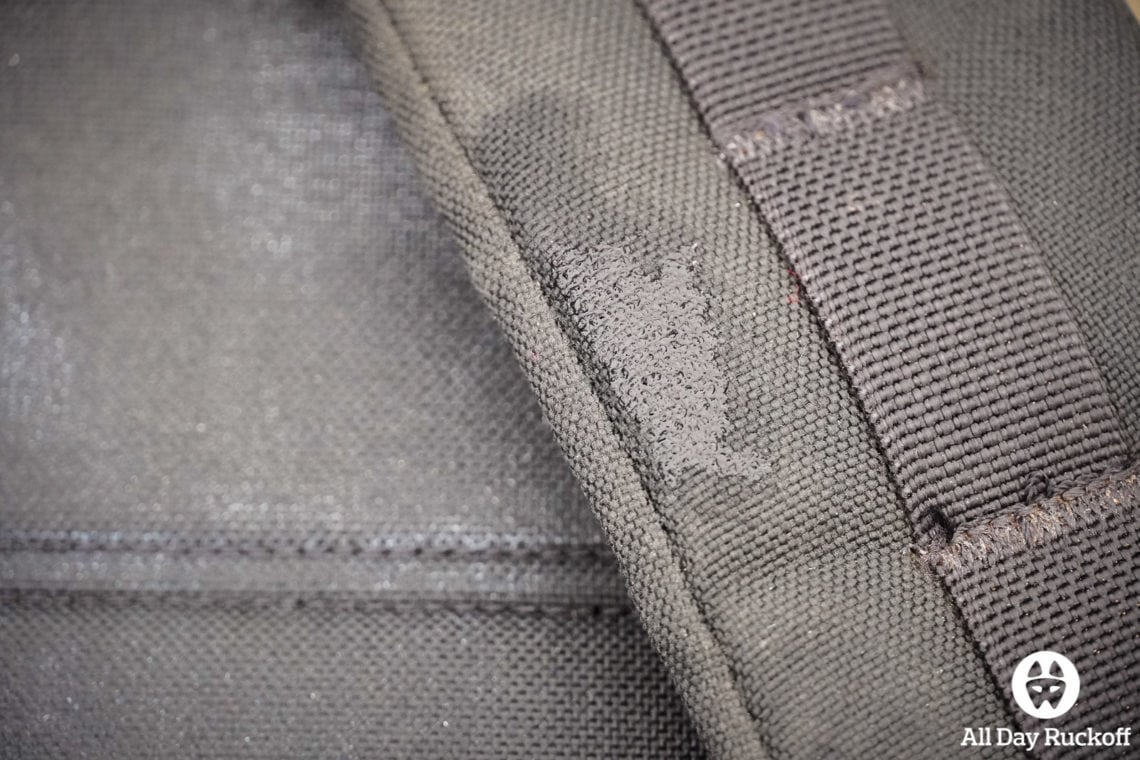 It still worked fine but the bite valve got caught and ended up leaking all over the gym. Embarrassing but thankfully it was only water! It even leaked on the pack when I was taking pictures for this. Time to order some more Source bladder hoses.
Photo ID
I brought my driver's license. Make sure you bring something that has your picture and name on it. I've started keeping my ID and cash in a Tom Bihn Double Organizer pouch.
$20 Cash
I grabbed $20 out of the ATM and spent half of it on Girl Scout cookies not 10 minutes later. I ended up finding some more money around the house but I learned my lesson. Take more than $20 out of the bank so if you want to spend it you're not dipping into your GORUCK cash.
Headlamp + Extra Batteries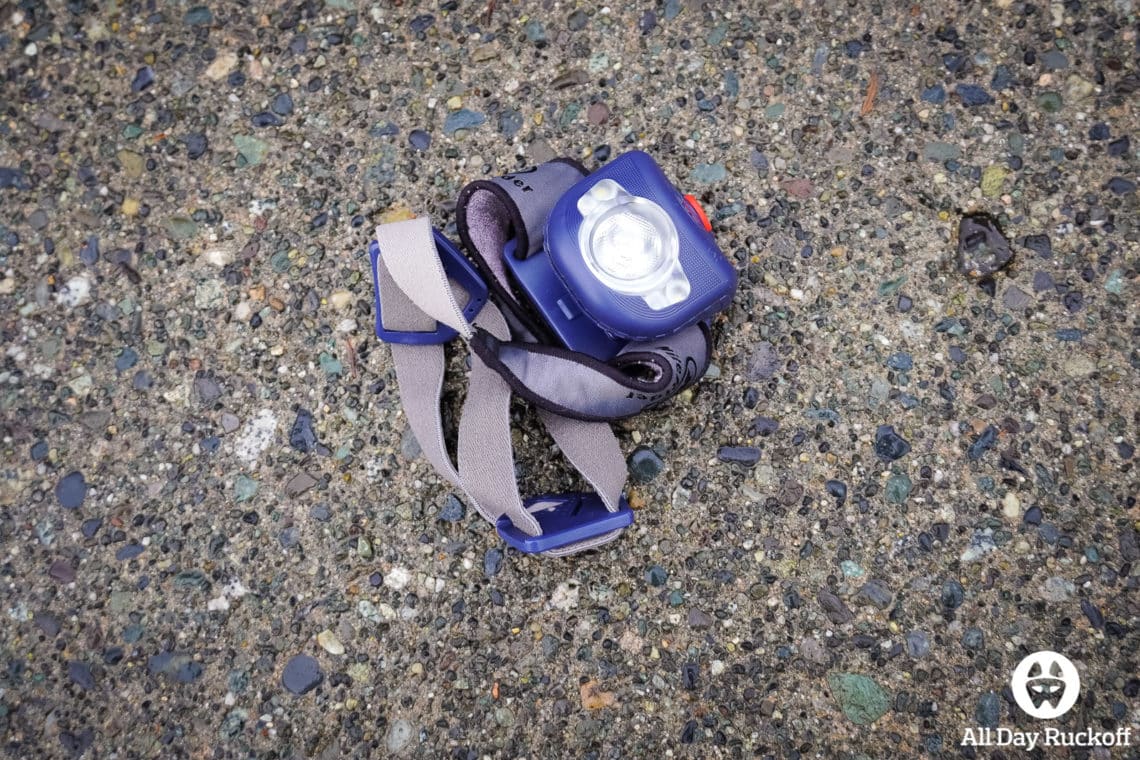 GORUCK Constellation 6 ran from 9 AM to 3 PM. I'm not sure why a headlamp was on the list but it was there. I like my Spot 15 headlamp but couldn't find it anywhere. I ended up bringing the Niterider Adventure 180 which is a great headlamp. The bonus on it is that it recharges via USB so you don't have to bring extra batteries!
HVS-V (Visibility Strap)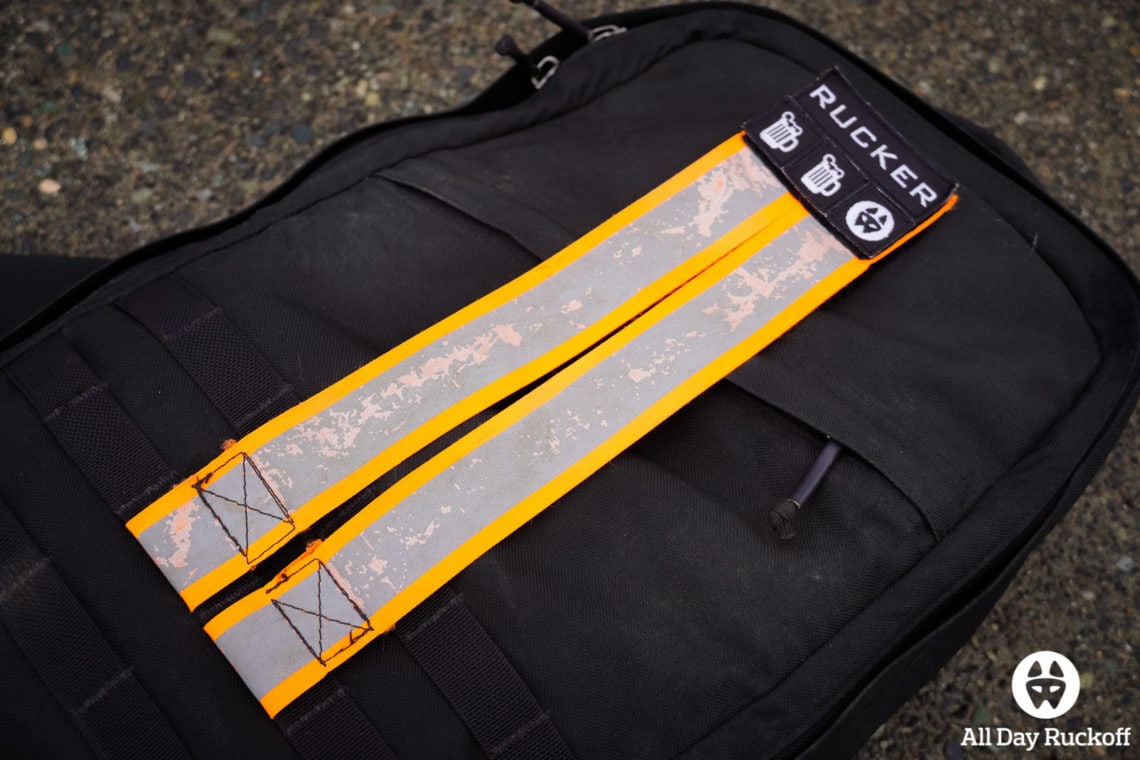 You need to have something reflective on your ruck… I went with the HVS-V I've been using since 2013. It's pretty beat up but it works and that's what counts! The ones from GORUCK are great as well.
Smartphone
I brought the phone that I use for everything else in my life. Unless you're careless (aka you drop it) your phone won't break at a Constellation event.
Contractor Bag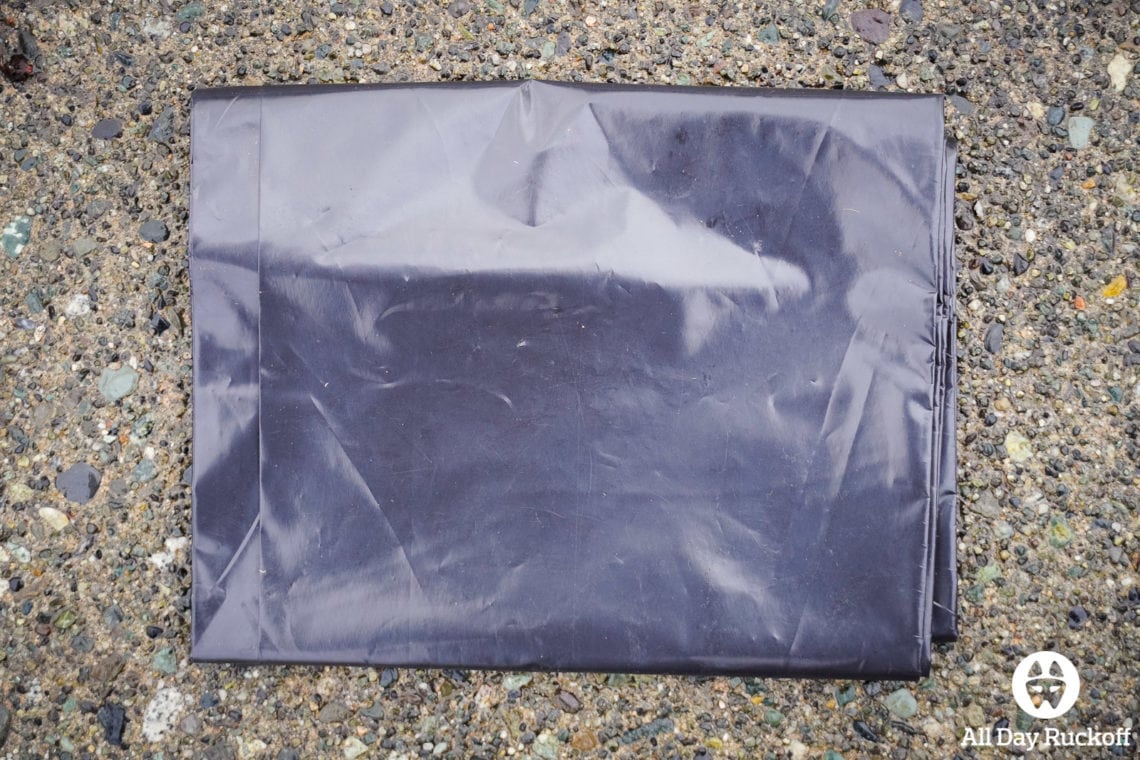 A contractor bag is basically a heavy-duty garbage bag. You can use these for a TON of things but we used ours for nothing at Constellation 6. It hung out in my ruck the whole time… maybe I would have turned it into rain gear if it had rained. We discussed uses for them but that was it.
Metal Can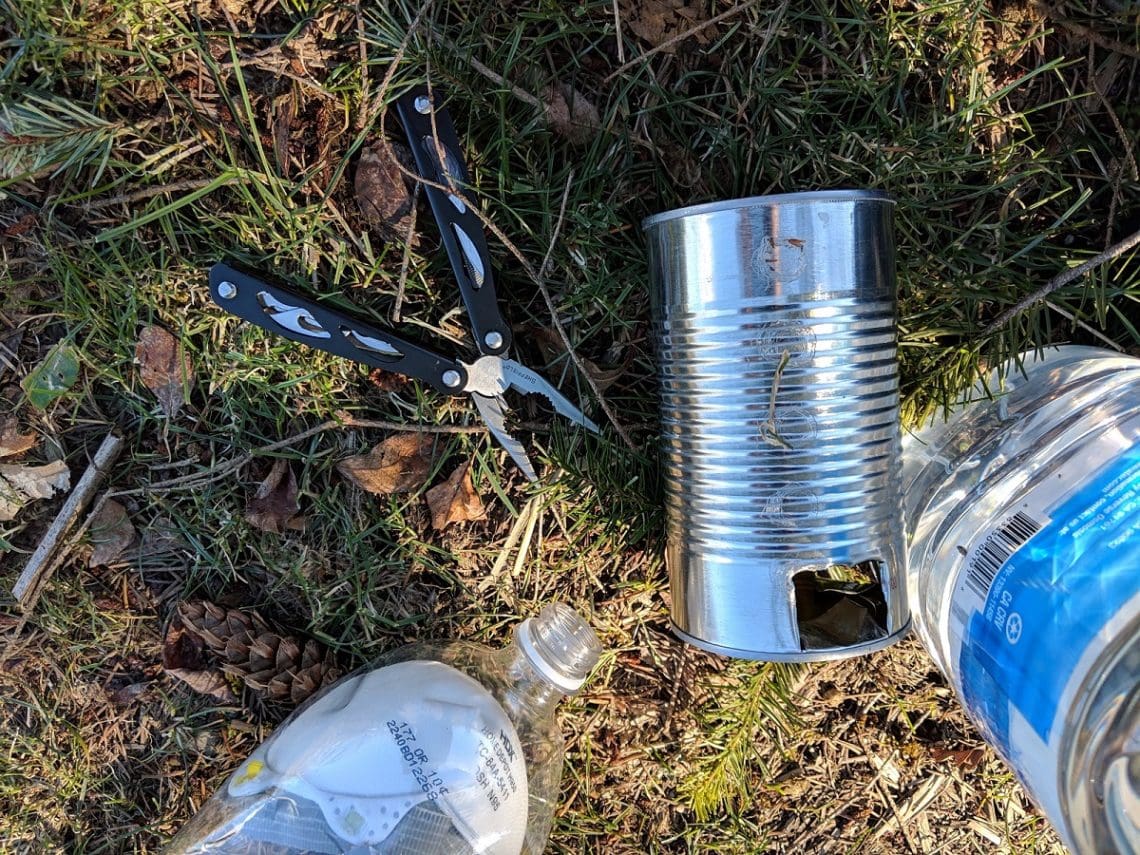 The metal can I brought previously held baked beans. Grab something out of your pantry that you'll eat soon, cut the lid off, pour it into Tupperware, then wash and bring the can. Be careful how you pack it. The sharp edges can definitely mess your hands up if you slide into it while reaching in your ruck.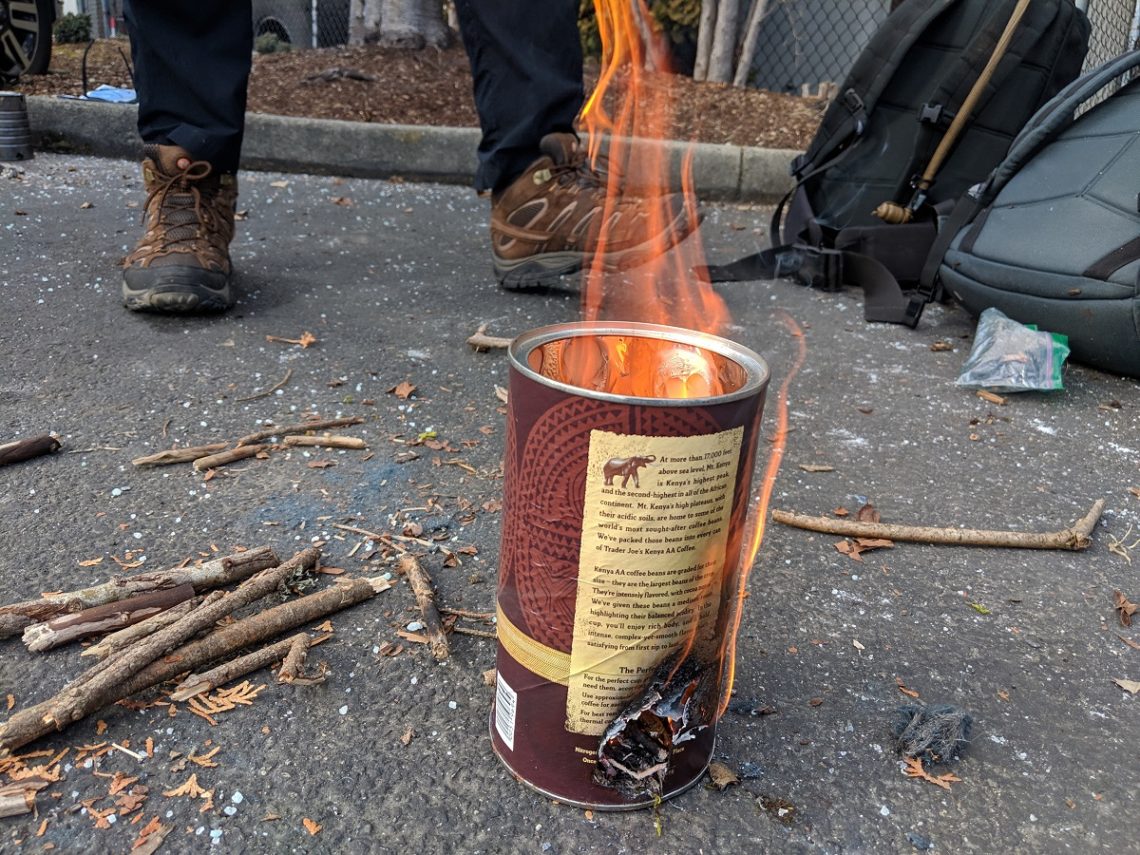 Pro Tip: Make sure your "metal" can is not made out of cardboard.
Duct Tape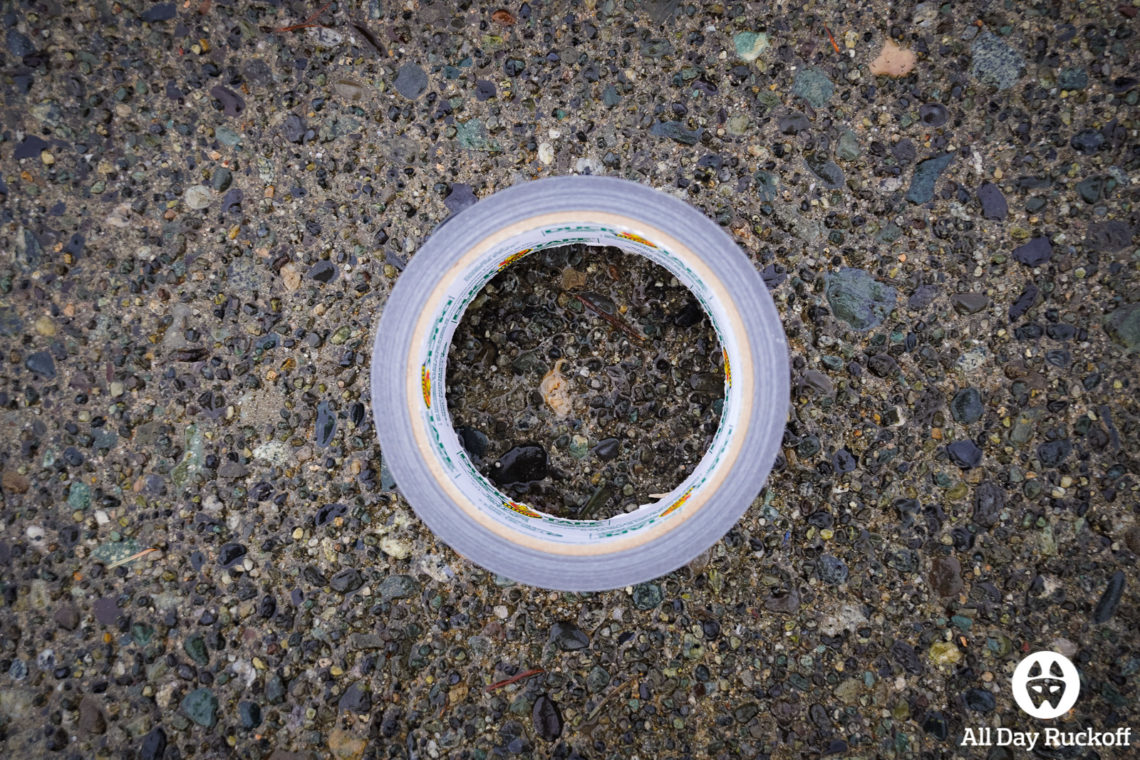 I grabbed some duct tape off the shelf and brought that. It doesn't have to be a new roll but there has to be at least 10 yards (or so) of it remaining.
Dust Mask
Just a standard dust mask that can be found a hardware store or Amazon.
Empty 2L Bottle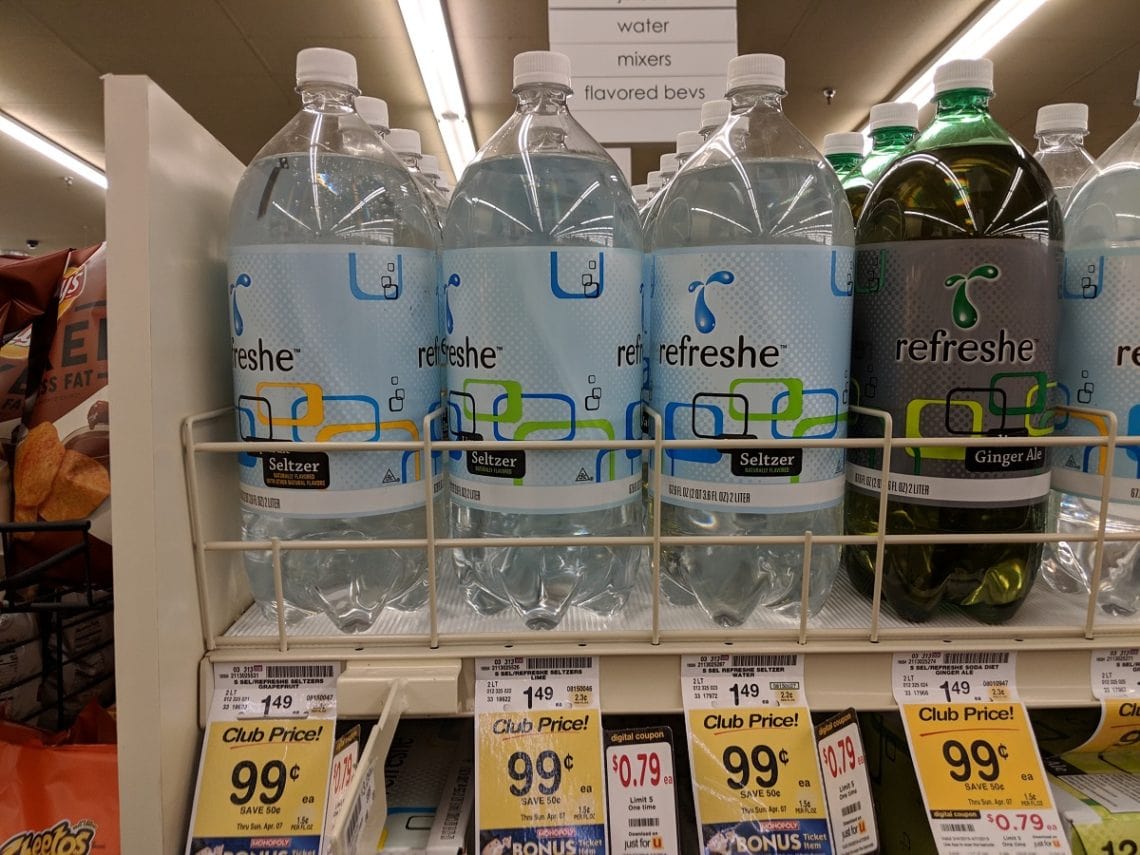 Pro tip of the evening here is to go with seltzer water. If you can't find that then sugar free clear soda. You won't regret bringing something that has little to no sugar in it.
Steel Wool (Size #0000)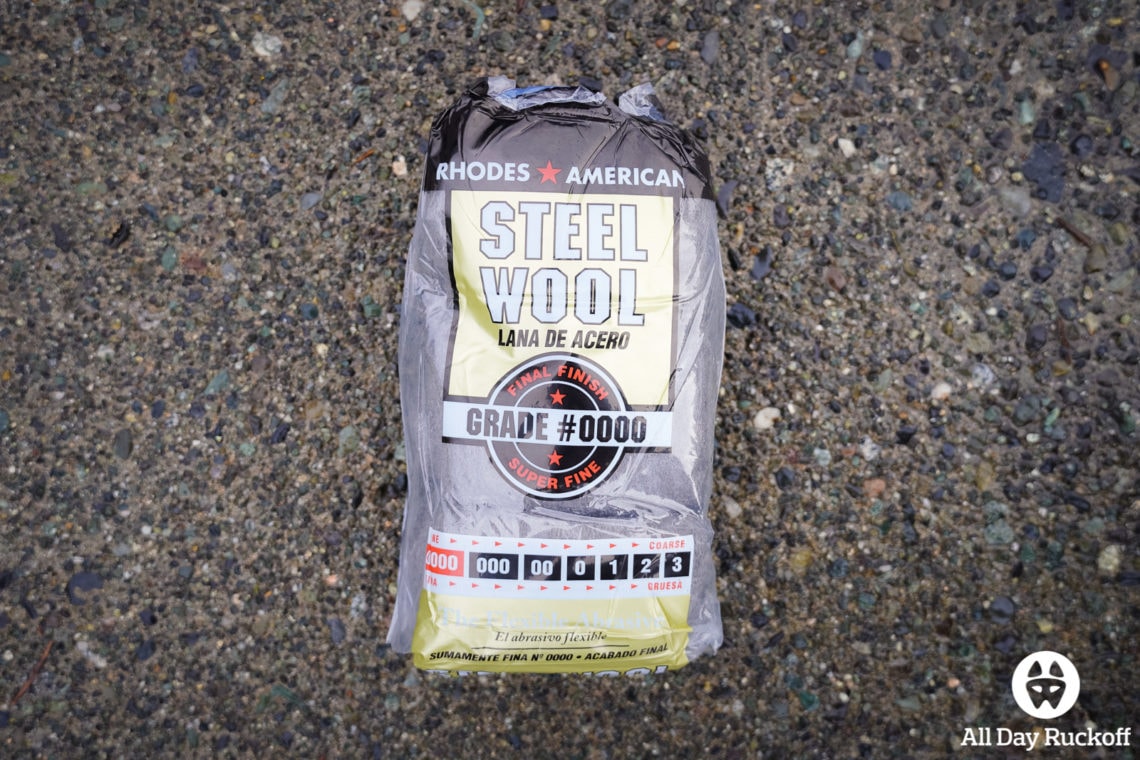 The size here is really important. Make sure you buy size 0000.
9V Battery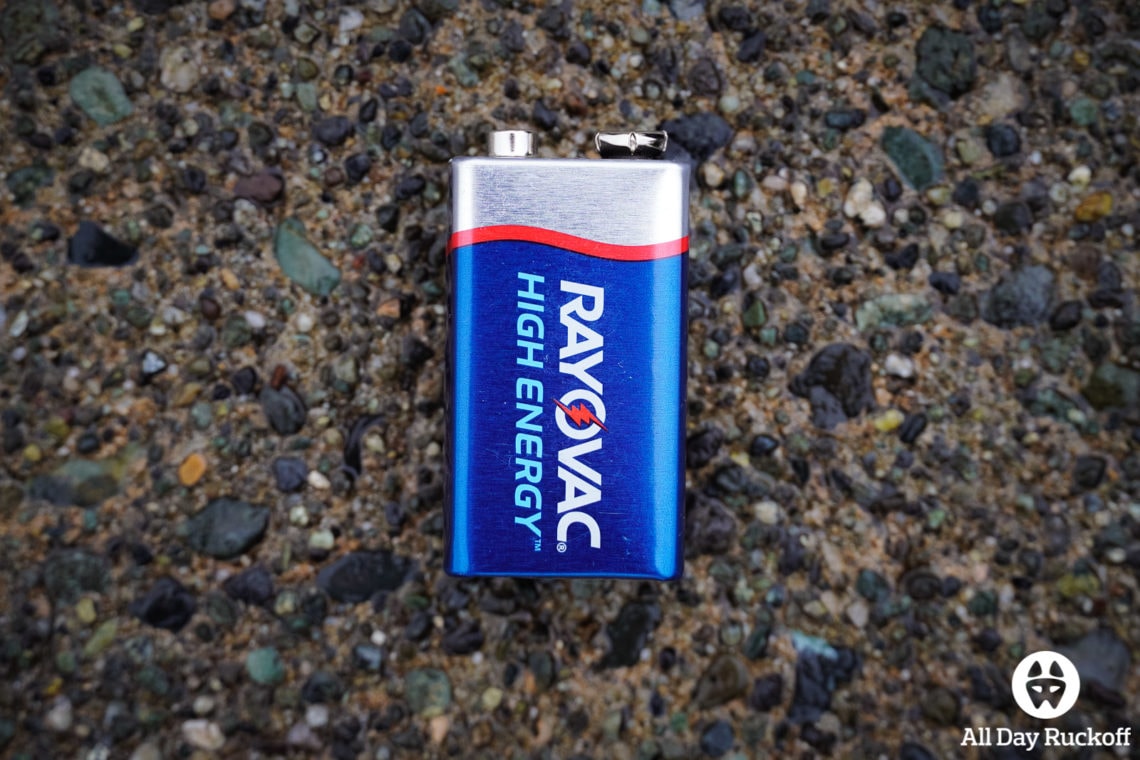 The 9V battery does not need to be new but it does need to work. I find it easier to just buy a new battery and bring it.
Canteen Cup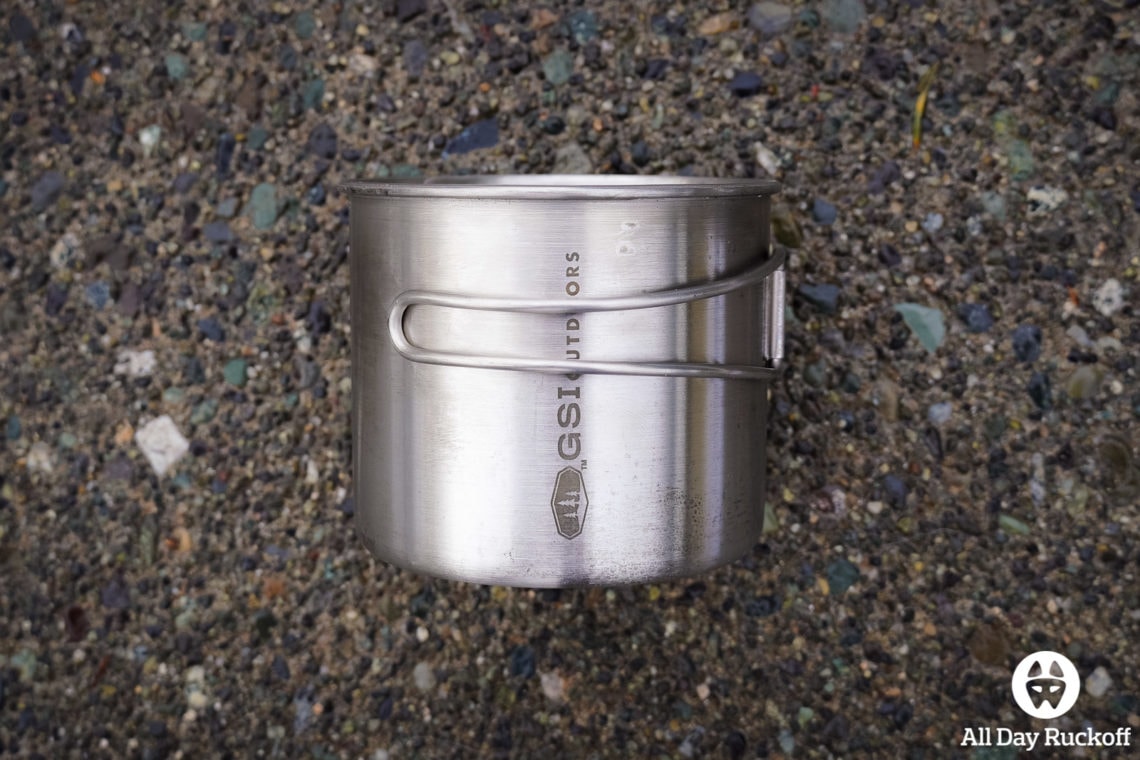 Something that is safe to use over an open fire. I used the same canteen cup I brought last year to Constellation 12. We didn't end up using it at the event this year but we did use it last year.
Tourist Map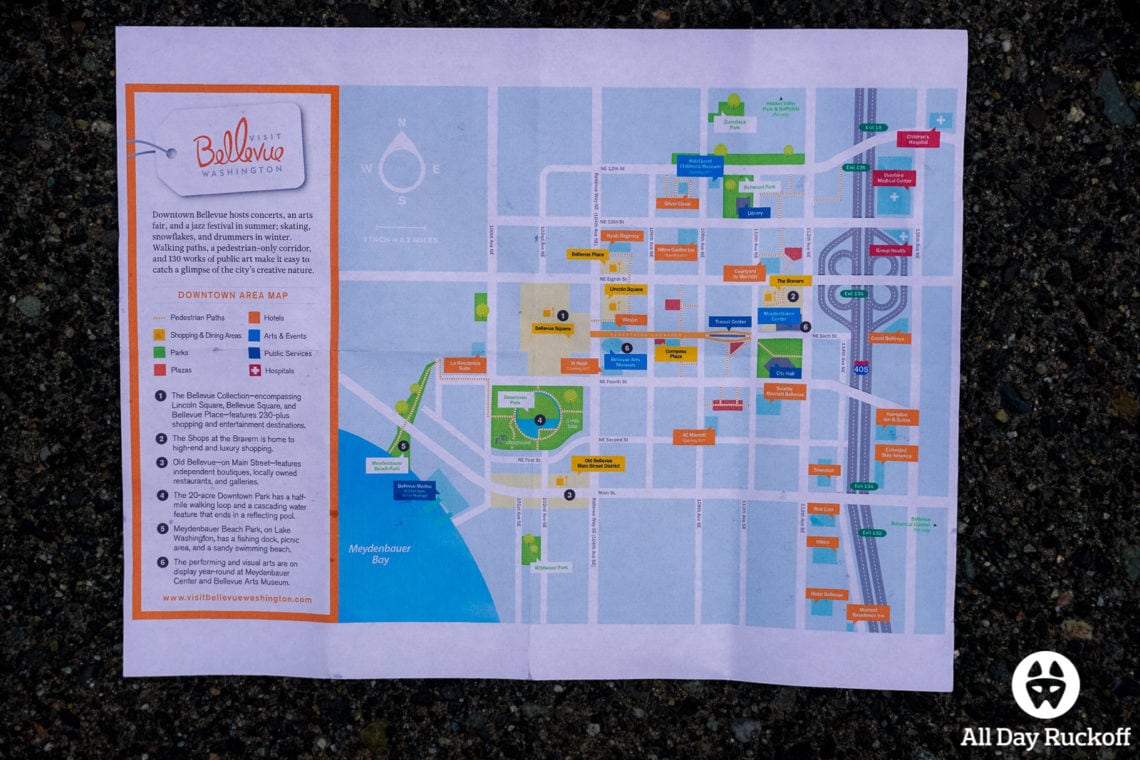 I always just use Google and search for the city name plus map. I'll download and print off whatever comes back. Every year GORUCK has provided amazing maps so this has been (at least in the past) an exercise in finding a map.
Recommended Individual Gear
Here's the stuff that's absolutely not required but you I brought with me. You can decide if any of it is stuff you want to bring as well.
External Battery Pack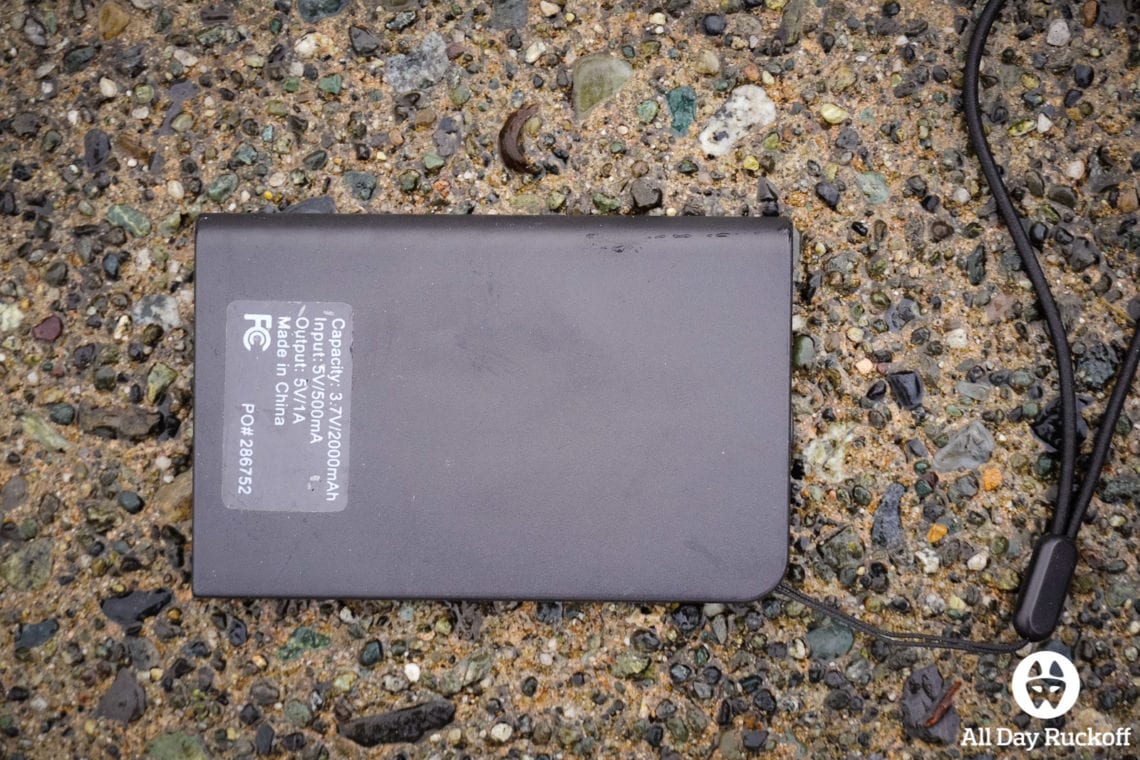 You will have two communications people on your team. You don't want their phones to die. External battery packs will make sure that doesn't happen. If you bring one of these don't forget the charging cables!
Gloves
Part of Constellation 6 involves foraging and scavenging for materials. You don't know what you'll be digging through so bring some gloves. I always use the same Mechanix gloves from my other GORUCK events.
ITW GrimLoc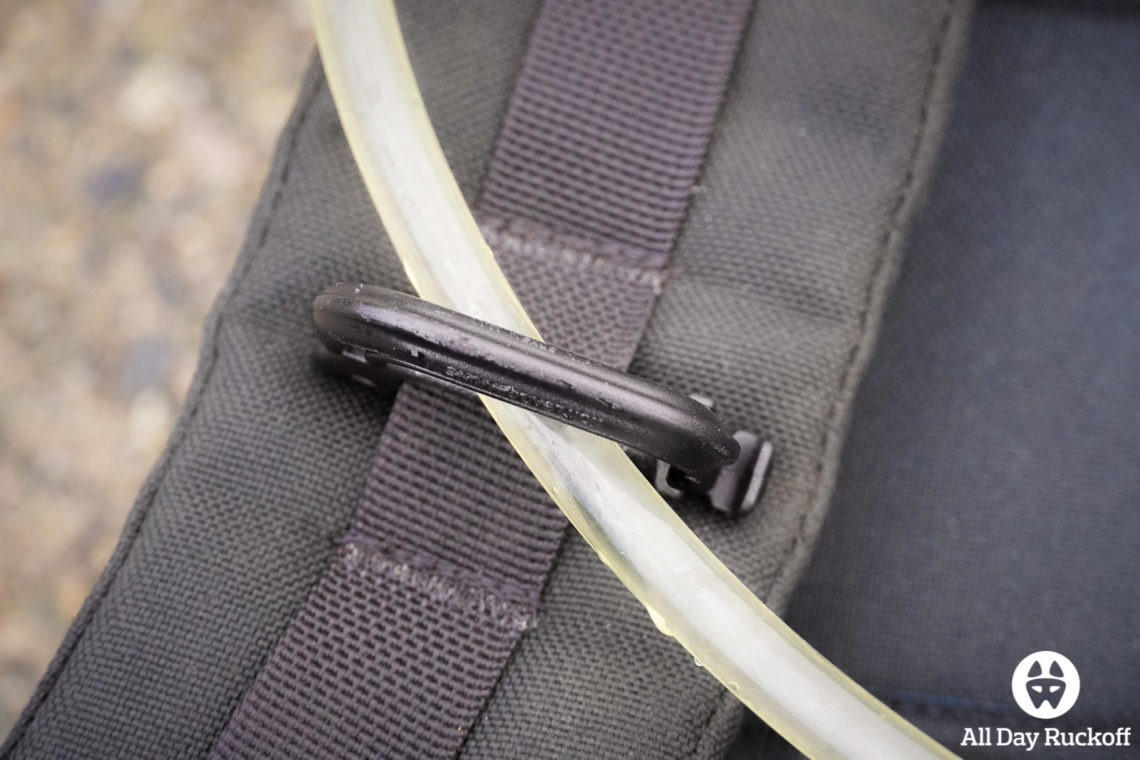 Perfect for keeping your hydration hose close to your shoulder strap. Can be opened and closed with one hand and is cheap. The ITW GrimLoc is one of the best bangs for your buck in terms of rucking accessories. If you're not sure what these are for we have a really good video on them.
Dry Bag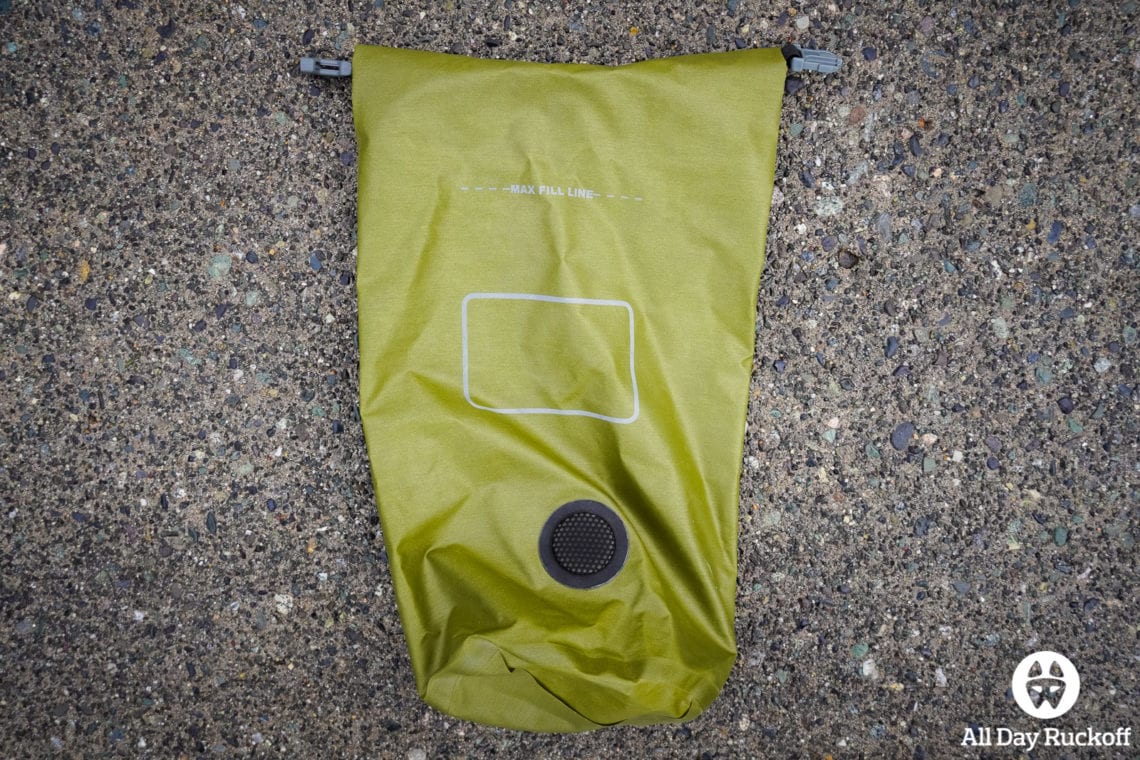 I've never ended up in the water at a GORUCK Constellation event but I still bring a dry bag. They don't take up much space and *if* you do end up in the water or under a lot of rain this can save your electronics and food.
Food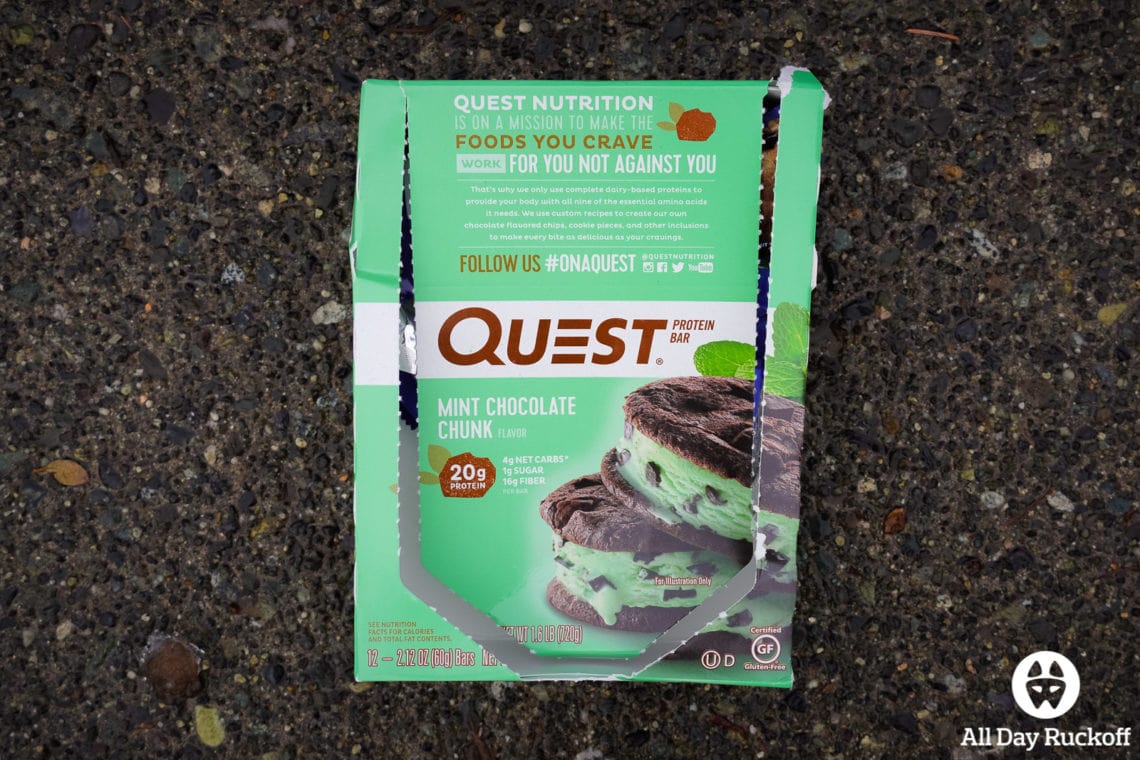 The event runs from 9 am to 3 pm (at least ours did) and it's not catered. Bring some food so you can eat during it.
Windbreaker
It wasn't a cold day but it also wasn't a warm day. Temps lingered around low 40's so having a windbreaker was helpful. GORUCK makes some great windbreakers (regular and heavyweight) otherwise just bring a packable one and keep it safe in the ruck.
Nalgene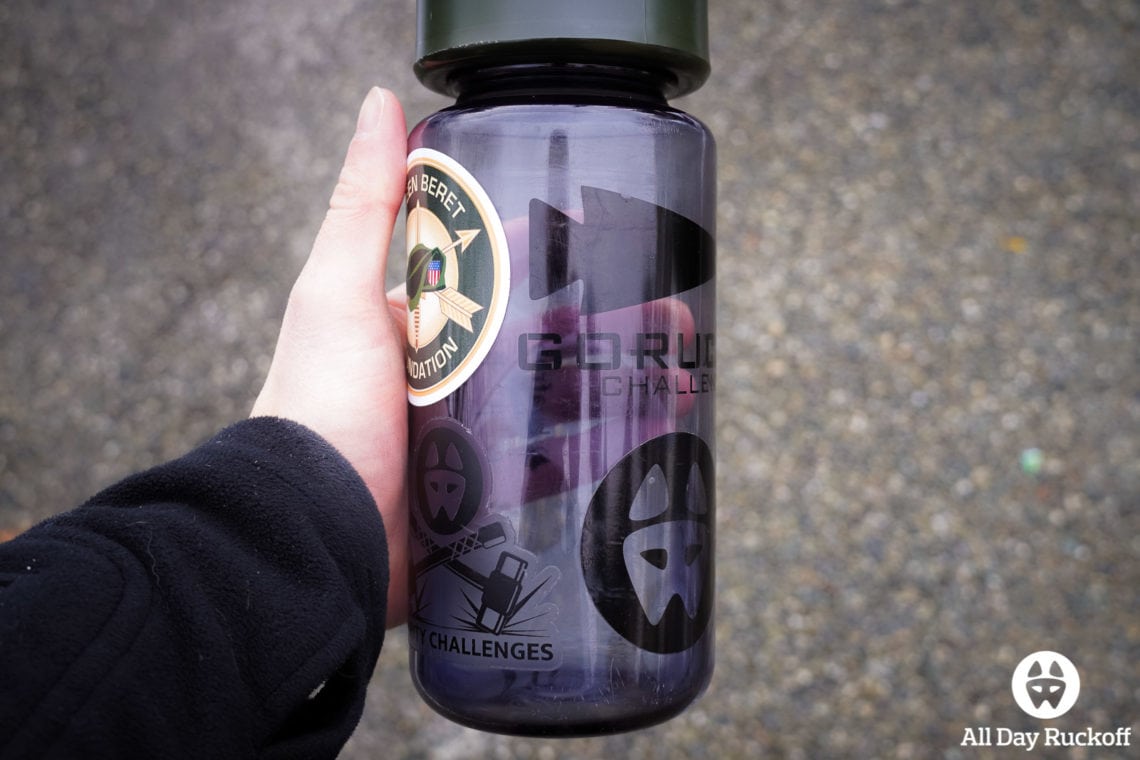 You can't go wrong with extra water… I always bring a Nalgene just in case!
PACElid (With Snacks)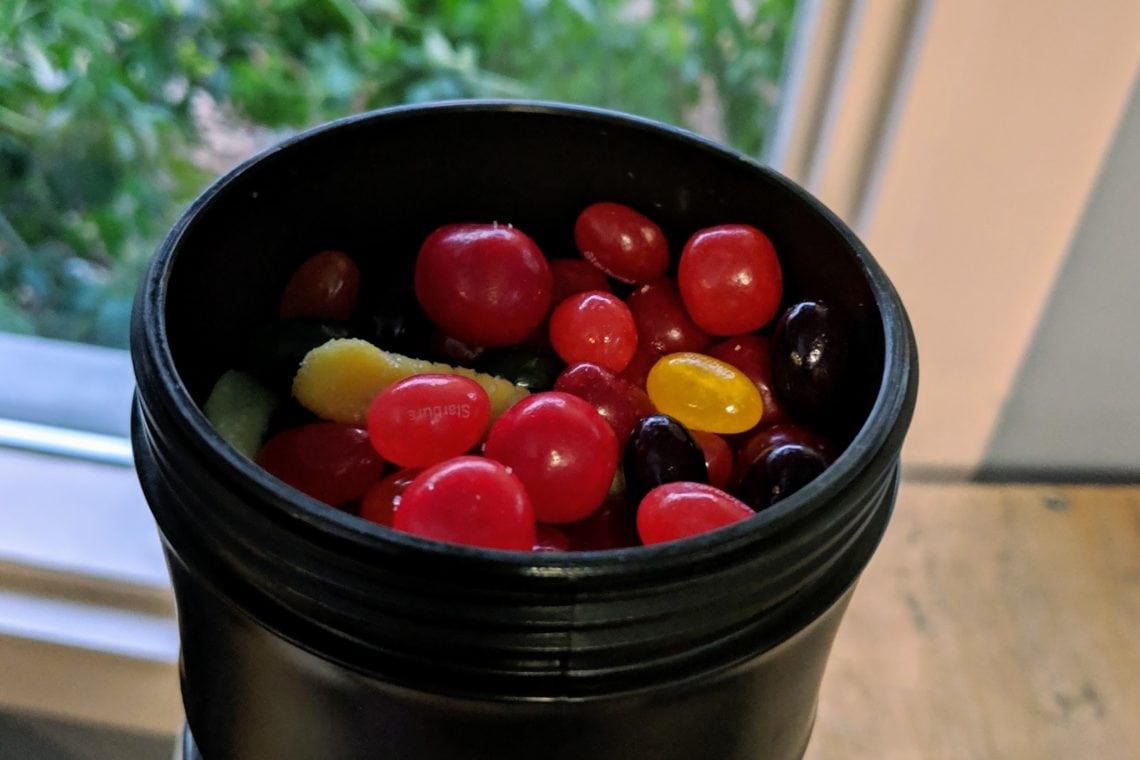 Our Constellation 6 was in March which meant stores were stocked with jelly beans. If stores are stocked with jelly beans then my PACElid is stocked with jelly beans.
Post-Event Bag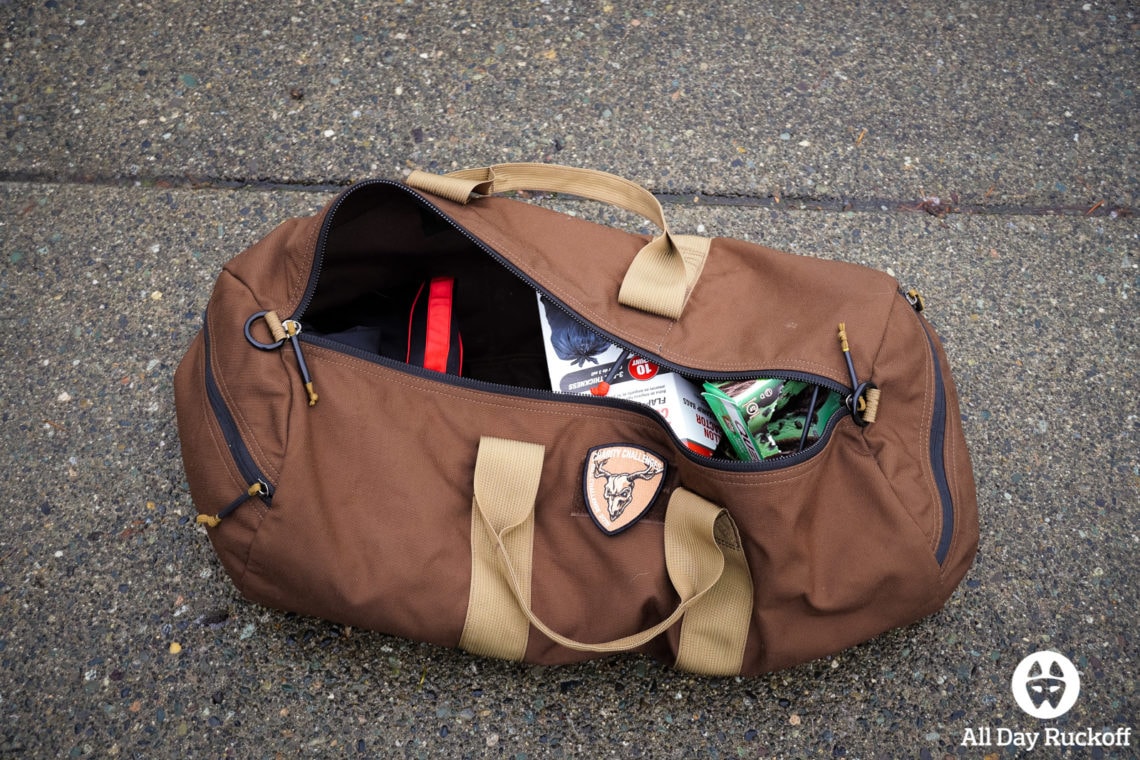 I have a "post-event bag" for every event that I take part in. I always bring a change of clothes, some extra food, and water. For GORUCK Constellation I bring some of the gear I think people might have forgotten. You can see a box of contractor bags peaking out from the picture above. Patch is from Charity Challenges.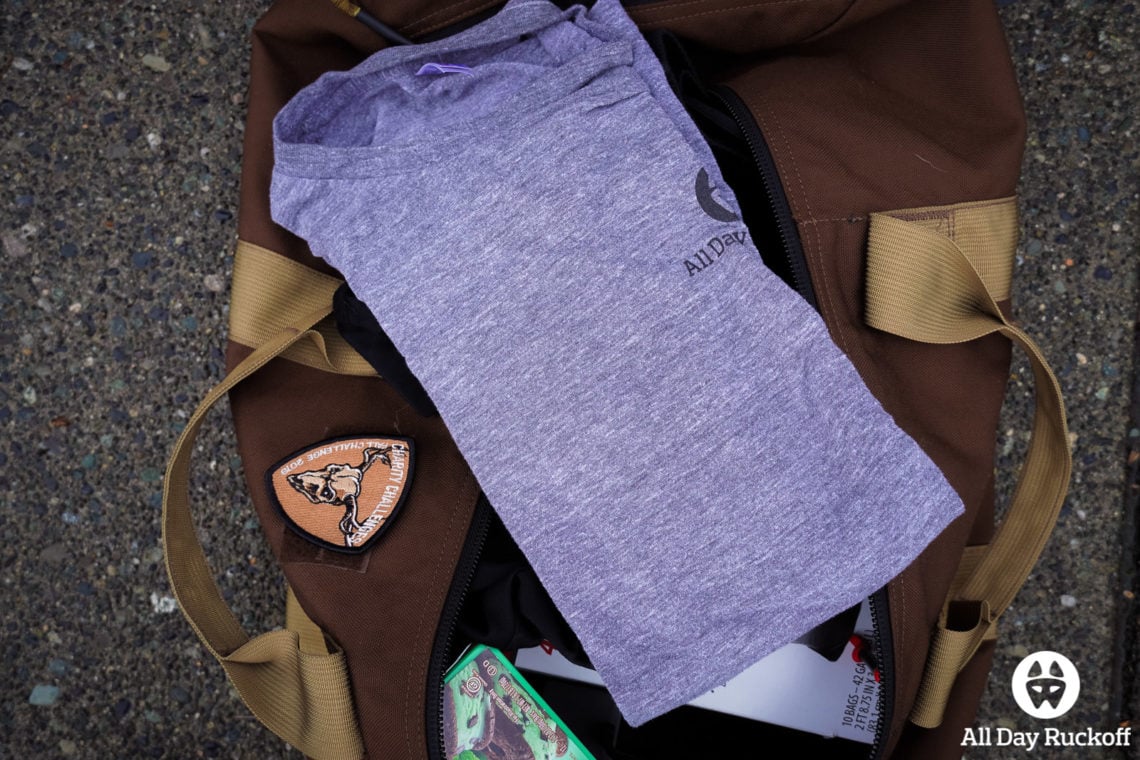 A clean shirt will be very nice especially if the cadre ended up spraying your shirt with pepper spray. You won't regret bringing some extra clothes to the event.
Coffee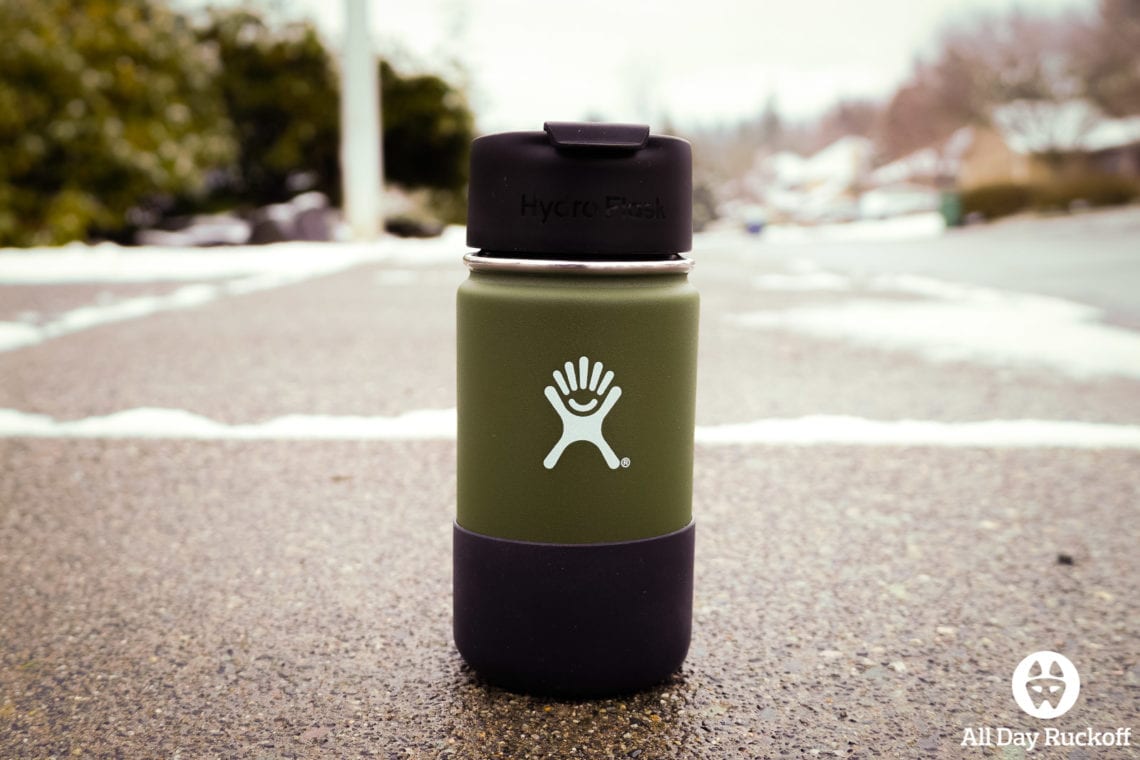 I'm someone who drinks coffee until roughly 11 am. Constellation 6 starts at 9 am which means there's some overlap time between my coffee drinking and Constellation. I brought a Hydro Flask to keep my coffee warm and very much enjoyed drinking it during the lesson portions of the event.
Summary
This is pretty much everything I brought to my GORUCK Constellation 6 event. The packing list changes every year which can lead to some gear confusion at the start. Couple that with the fact that there is a lot of gear on the list that you won't find at any other GORUCK event and you're nearly guaranteed to have someone forget something.
Thankfully the Constellation events are more learning sessions than cadre beat downs so there is a little less pressure. If you are registered for an upcoming GORUCK Constellation 6 I hope you found this content valuable and if you have any questions please leave a comment!