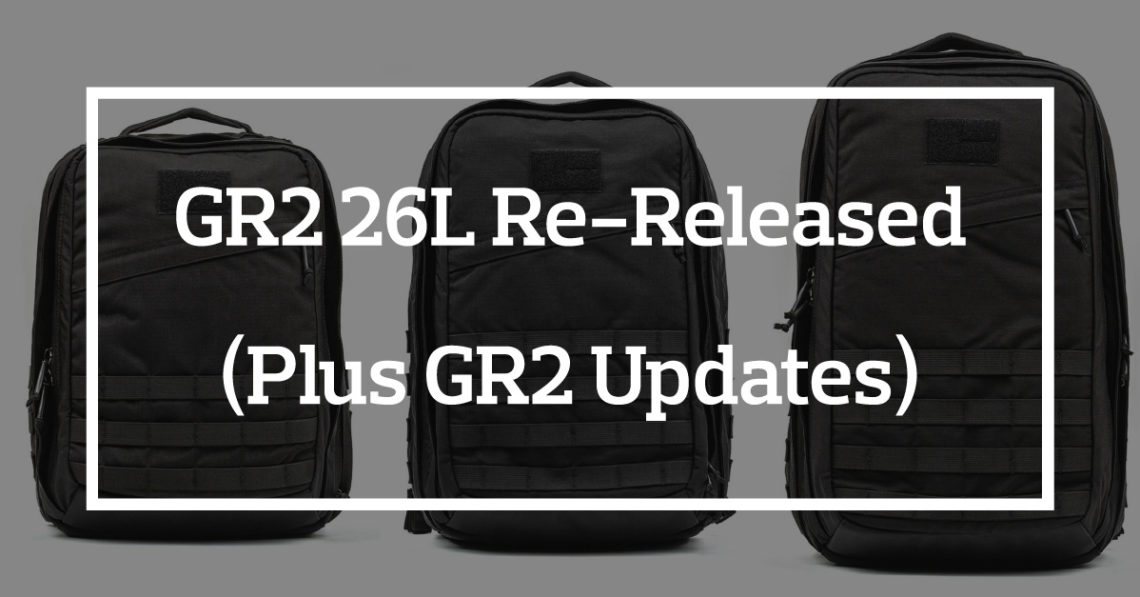 The GR2 26L was re-released today and (surprise, surprise) sold out within 15 minutes. From comments on Reddit it appears that there were probably 100 or so released during this drop.
The GR2 26L History
The history of the GR2 26L is an interesting one. When it came out USA made GR2s were selling for $495 on GORUCK's website. At that price point there were not that many people excited about the bag. Don't get me wrong… there were a handful that were elated that this existed… but most didn't care especially at that price. The product lingered on GORUCK's website for what felt like ages before finally selling out. There were roughly 300 released and it was absolutely not the fast mover that it has turned into.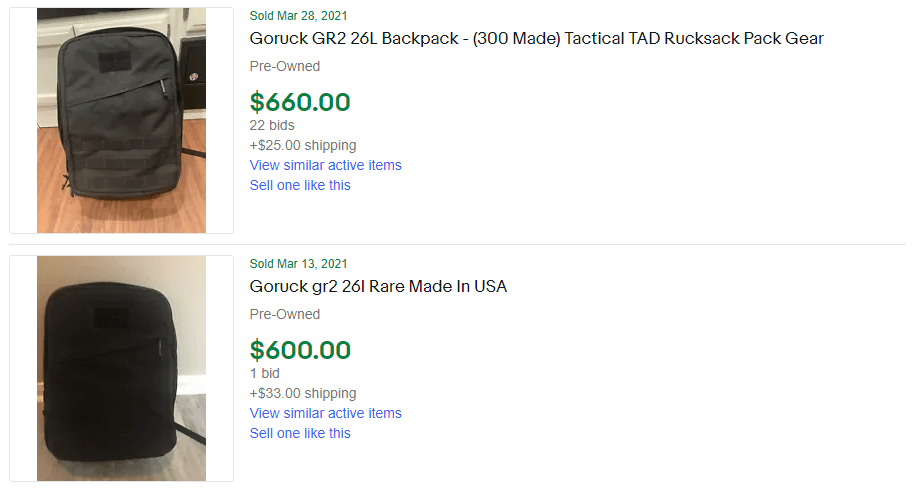 A few months after it sold out the pack started popping up on eBay with one even selling for over $1,000. Recent sales haven't been so high but they are still substantially higher than the original price of the bag. eBay shows $600+ and I've heard of private sales of $700 – $800. GORUCK had mentioned bringing it back and it seems like that has finally happened.
GR2 Updates
GORUCK mentioned that manufacturing for the GR1/GR2/GR3 was moving back to the USA and this release further confirms that. In addition to bringing the manufacturing back to the USA GORUCK has made some material changes to the pack.


The GR2 is now made out of 500D Cordura which is lighter than the 1000D Cordura it was previously made out of. Because the GR2 is marketed as a traveling pack I think this change makes a lot of sense. This will also be good news for those who have issues with the abrasiveness of 1000D cordura. The 500D Cordura is substantially less abrasive.


In addition GORUCK has brought back the 1050D Cordura bottom on the pack. That was originally featured on the GR1s (and I believe the earlier GR2s) but was later removed when the entirety of the packs were made out of 1000D Cordura.
Final Thoughts
I think I've said this a million times but I'm glad to see GORUCK bringing the GR1/GR2/GR3 manufacturing back to the USA. I'm glad they're bringing the 26L GR2 back as well. It's not a great pack for me but there are people out there who want it (clearly because it sold out in 15 minutes) and this will make them happy. Judging by the comments I've read so far the initial drop was not enough so hopefully GORUCK puts another order in to get more of these made.
As for the material changes the 500D Cordura should be nice and I don't think anyone is going to complain about using 1050D on the bottom of the pack. These changes are welcome in my mind especially if you look at the GR2 as a travel pack.
Where you able to snag one of the GR2 26L packs before they sold out? Have any thoughts on the change in materials? Let me know in the comments!