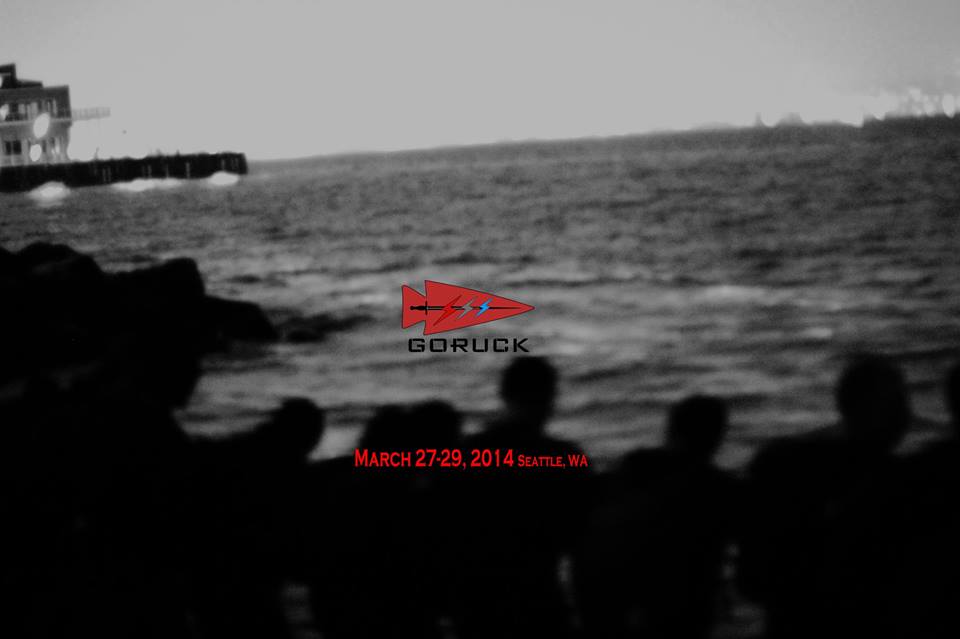 As promised I'd write an update as more news came about the GORUCK Weekend (working name) HCL (Heavy -> Challenge -> Light) event came out. Today Cadre Bert officially announced the event on the GORUCK Tough Facebook page and included some new details. I'm going to compile all of the new information here because we all know how news can get lost on Facebook groups… especially ones as large as the Tough group.
GORUCK Weekend HCL News
9/23/2013: Start times have changed! The GORUCK Heavy will now start at 5 pm on Thursday, March 27th.
Names are being tossed around for what the event should be called. The current working names are the GORUCK Weekend, the Weekend, and HCL. If you see anyone mention one of those in relation to GORUCK then they're talking about this event.
The event will occur from March 27th to March 29th. It will start March 27th in the afternoon and end March 29th in the evening.
The GORUCK Heavy will occur in the Snoqualmie area which is right where Selection Class 008 was held. The GORUCK Challenge and Light will both occur in Seattle.
There will be a brand new patch made for this event by GORUCK HQ and it will only be given to those who complete each event. There will be a unofficial custom patch for those who complete the Heavy as well in addition to the GORUCK Heavy patch. You have the potential to earn 5 patches this weekend (HCL Patch, Custom Heavy Patch, Heavy Patch, Challenge Patch, Light Patch)
There will be two ways to sign up for this event. A single discounted HCL registration and a non-discounted separate event registration. The difference is if you sign up for the single registration and do not complete all 3 events you will not receive any of the HCL entry fee back. If you sign up individually you can still roll over the events you were not able to take part in.
There is a new Facebook group dedicated to sharing knowledge about this event. It is open to all and I highly suggest joining if you are thinking of doing this event.
Again, as more news of this madness is posted I'll try and keep everyone who follows the site up to date. Until then train hard because this event will be incredibly difficult.