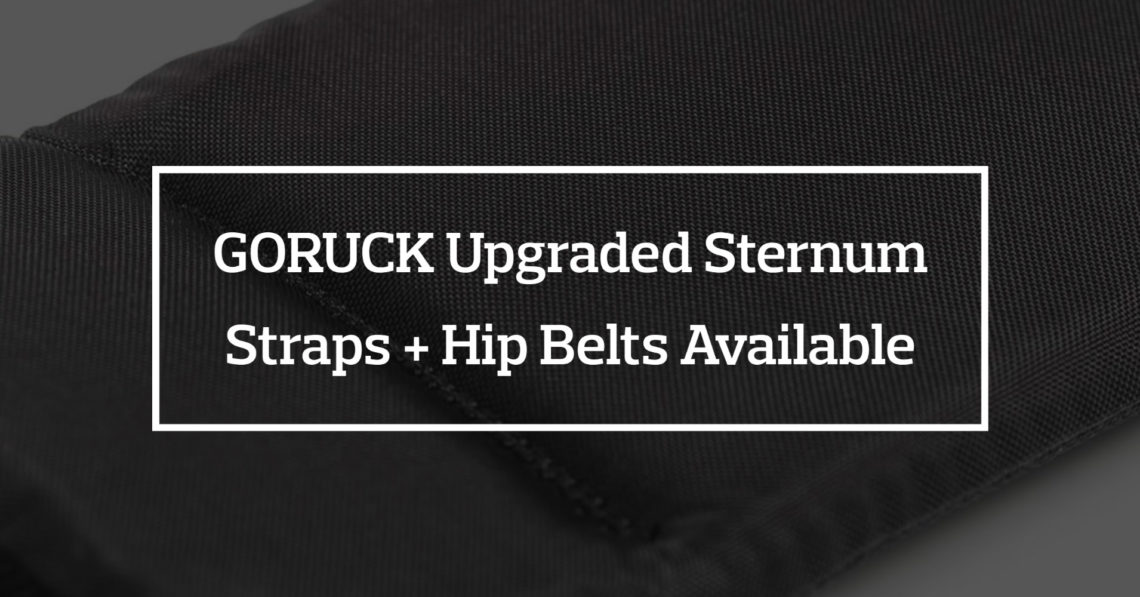 When GORUCK released the Rucker 3.0 last week all packs came with an upgraded sternum strap. In addition there was an option to purchase a Rucker + sternum strap + upgraded hip belt. The sternum strap and hip belt from that combo are now available for purchase individually on the GORUCK website.

The new "Training" sternum strap is very similar to their previous model with the change being a 1″ webbing (which also means 1″ hardware) instead of 3/4″ webbing and hardware. The branding is also a little more prevalent with a giant "GORUCK" text across the front. The attachment point to the shoulder strap is still the same as before… which means prepare yourself for some "fun" getting it installed.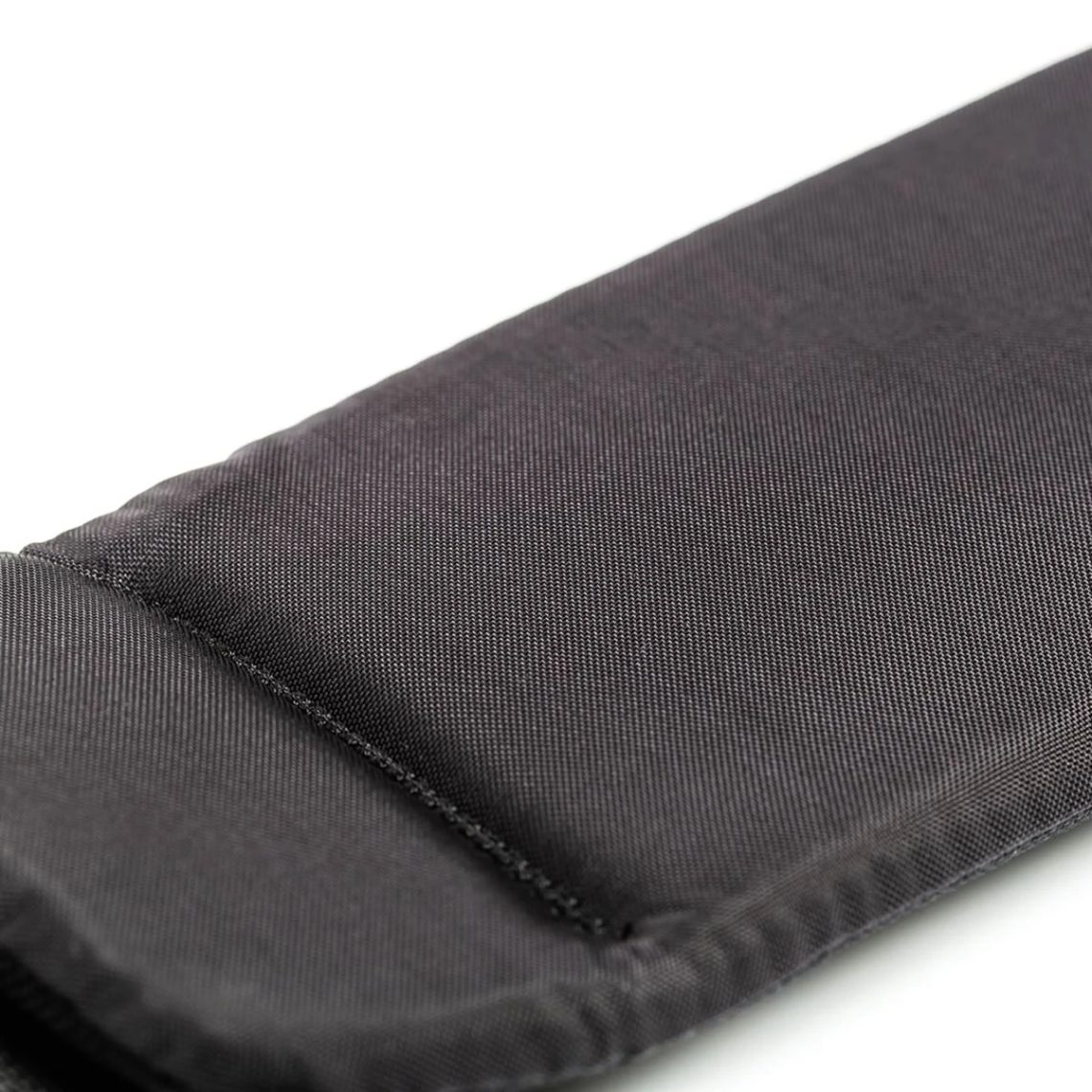 The upgraded hip belt uses the same new 210D HT Cordura that's found on the back and shoulder straps of the Rucker 3.0 and Weight Plate Carrier 2.0. The material is a lot less abrasive than 1000d Cordura which should help if the belt ends up rubbing against your skin.
The upgraded sternum strap is available for $10 and the upgraded hip belt is available for $30. If you've used either of these items and have a preference to the original versions, or have any other thoughts, I'd love to hear them in the comments!