GORUCK's September Rucking Challenge is here! This month is the "Ruck Your Colors" virtual ruck which has historically been a fundraiser for Team RWB. The charity portion hasn't changed this year however the distances have from last year.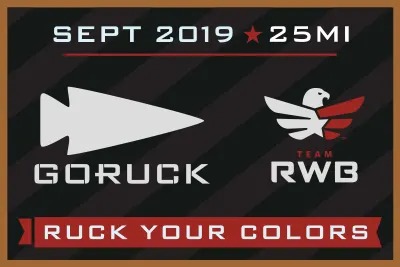 If you're familiar with GORUCK's monthly rucking challenge then you know what to do. If this is your first time with them then don't worry, it's pretty easy to follow.
Ruck the miles during the month of September
Get the patch
The idea behind "Ruck Your Colors" is that you "you should 'ruck your colors' or ruck with a flag up at the front of the group." This makes a lot of sense both because of the name of the event and the charity it is sponsoring.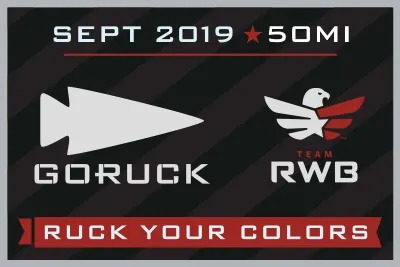 The 25 mile path requires a $25 pledge, the 50 mile patch requires a $50 pledge, and the 75 mile patch requires a $75 pledge. The order form for the patches closes on 10/4/2019 so make sure you pledge before then. I've been caught at the end of the month before and have nearly forgotten to order at least one GORUCK Rucking Challenge patch so I won't be making that mistake again.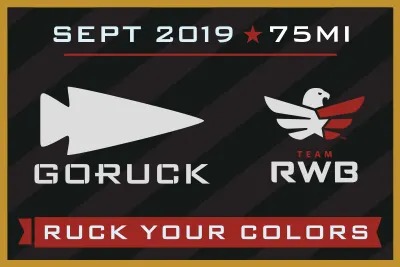 As always all of the official information for the Monthly Rucking Challenge can be found on GORUCK's website.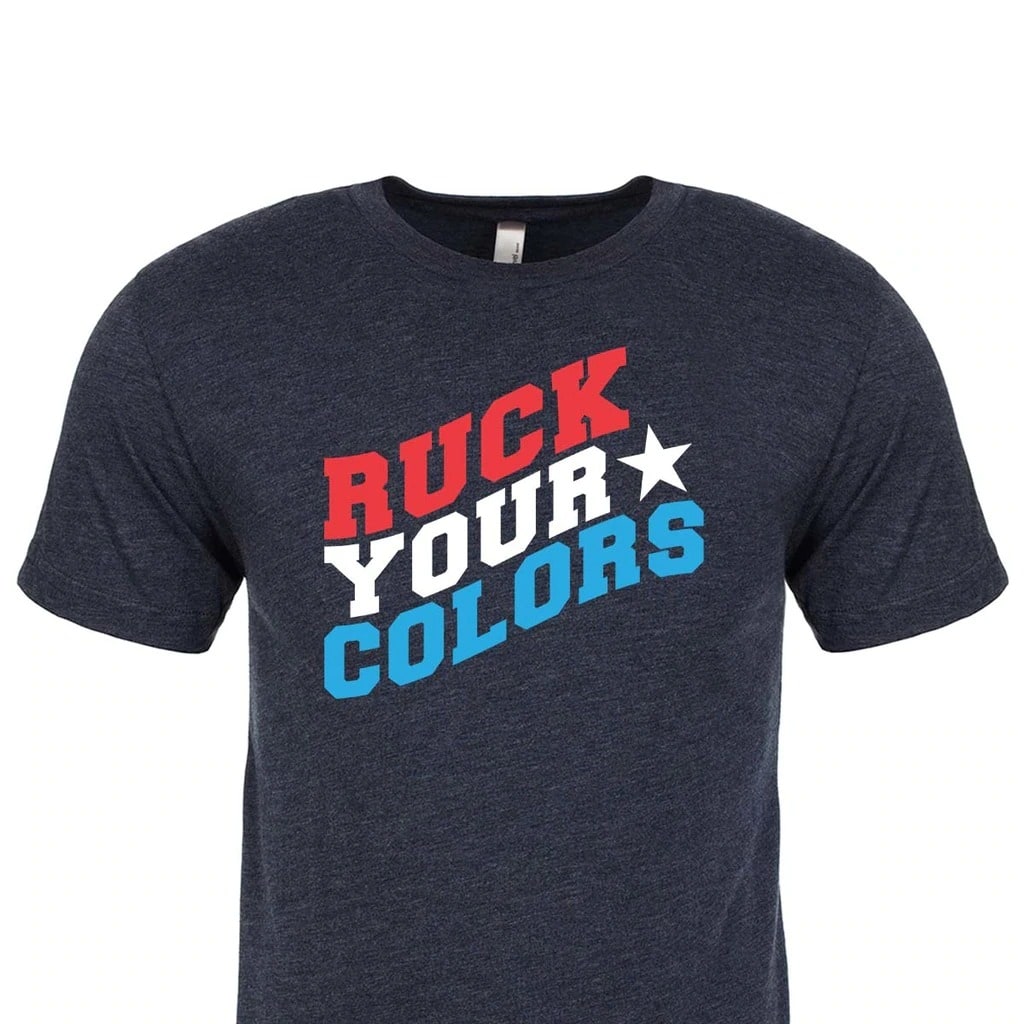 Finally, if you do want to support with the purchase of a shirt you can grab a "Ruck Your Colors" shirt for $25 from GORUCK. These are a pre-order item as well (shipping end of October) so if you buy one you won't actually be able to ruck your miles in them.
Will you be taking part in this virtual challenge? If so let me know how many miles you'll be going for!