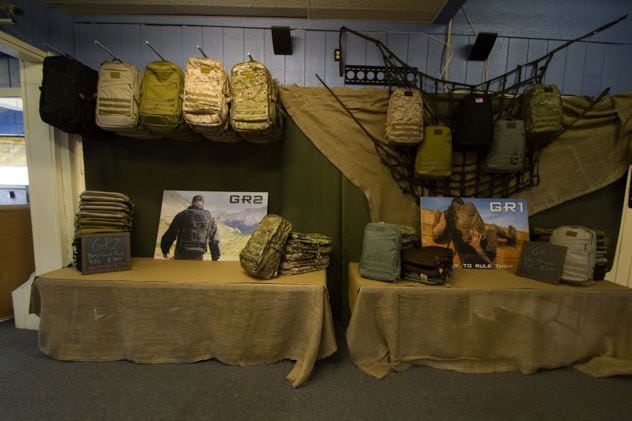 One thing I've tried to do for the past six plus months is make this website appeal to everyone in the community. I've stopped writing so many announcements for local events because, honestly, the majority of the traffic to the website isn't from Seattle (or even Washington for that matter). With that being said I had to post about this because it's something that I think is very exciting AND it's GORUCK related. GORUCK is going to be opening and operating a one day mini PX Pop-Up shop in the Seattle area at Drip City Coffee Co (a veteran run business) on Thursday, February 6th.
With GORUCK's warehouse located in south Seattle I'm hopeful that there will be more events like this in the future. What better way to support local veterans and showcase a local business than to bring some GRT together there? It would be really exciting if once a quarter (or month) GORUCK would choose a local veteran run business and set up a pop-up shop there for a night. GRT from the area can get together and find a new shop that they may not have previously known about and hangout together. Maybe if this is a successful event that would be something they would consider doing.
If this event is something you're interested in going to (or reading more about) you can check out the event page on Facebook. I'll be there around starting time (6 pm) taking a ton of pictures so expect a post early next week with how it all went.
About Drip City Coffee Co.
Drip City Coffee Co. is owned by Jeremy McWilliams who is a Green Beret and a newcomer to the GORUCK family. The coffee shop is located on 1st ave in Seattle, WA so all of the local (and visiting) GRT should make sure to check it out. Although it doesn't look like they have a website (please correct me if I'm wrong) they do have outstanding Yelp reviews and it seems like Jeremy is really doing something good here. If it wasn't over a mile walk from my work I'd try to make it my go-to spot for a break.
GORUCK Pop-Up PX
For those of you who don't know what a PX or a Pop-Up shop is here we go. A PX stands for Post Exchange and it is a store operated by the Army on an Army base. GORUCK has taken the acronym and used it to represent their physical stores. A pop-up shop is a temporary store that "pops up" for a limited amount of time then disappears. The GORUCK Pop-Up PX will be around for a few hours at Drip City Coffee and will feature gear for sale and lcoal events to register for. I'm excited to see what they'll be bringing out for it and will make sure to take tons of pictures.